What Food Should You Bring Along For Backpacking?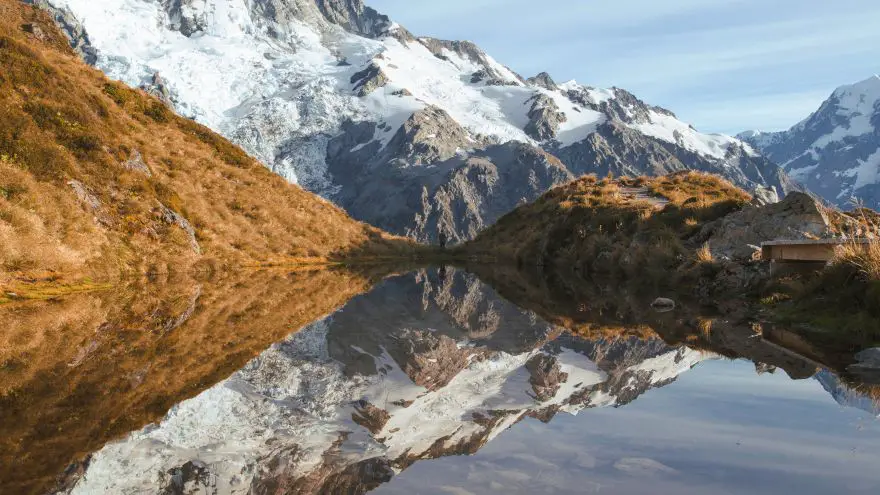 What Food Should You Bring Along For Backpacking?
gearweare.net
You're excited; you've finally been able to set up an amazing trip! The route is all planned. You've researched your gear, first aid kit is ready; all that's left is to pack the food. But wait…you just can't fill your pack with water and Doritos. Don't stress!
This article is going to cover tips in packing the proper amount of food and water for your hike; by discussing weight, length of trip and experience level. As well as, staying safe on the trail, having fun and getting fit, so… let's get right into it!
Food for thought…
Having the proper amount of food and water for a backpacking trip is essential to enjoying your trip and returning safely. However, one tip cannot go without mention. No matter the duration of your hike, be sure to inform others about your trips details. This person should be someone who can check in and verify all things are going according to plan.
Food and water are going to add a significant amount of weight to your pack. This means the weight of your pack may determine the longevity of your trip.
When it comes to food and water, remember you're planning a backpacking trip! It's not a regular ol'day around the house. You will be burning major calories! Who can't get thrilled about that! Just plan accordingly.
Is this your first hike? Or are you a seasoned backpacker? Your answer will determine how you experience cooking and eating on the trial.

How much Water Do I Need?
No one wants to look back on their backpacking trip with regret; therefore, proper planning is key. Choosing a backpack that will hold all of your gear, food and water is among the first decisions that need to be made. Knowing that an average 2-4 day trip requires a backpack that can store a significant amount; picking a light internal frame pack ranging in 3-4 pounds is your starting point.
When it comes to deciding how to manage your water consumption, the rule of thumb is to always have a back up! Throughout the hike drink plenty of water, always staying well hydrated. Drinking a liter of water every few hours (depending on the intensity and body weight) will keep your body in great shape. With this in mind, be sure to have an extra liter of water on hand. This should be considered in the space of your pack as well its added weight. Research to determine if there is a reliable water source on the trail you plan to backpack.
This information will factor into how you plan to receive or haul water. Will you carry water bottles or purchase a water purifier and bladder? Many people enjoy the functionality of hydration bladders. It's great to be able to drink while keeping up with the group. You can also pick from soft bottles or regular well sealed bottles. Just remember everything will start to add up in weight. Decide what you are most comfortable with.

The Proper Amount Of Necessities
Depending on the length of your hike, a good measure for food preparation is to consume about 2,500 calories or more, give or take, depending on the individual. Remember that hiking is exhaustive; you will be pushing your body. In order to keep your body fueled, be sure to back calorie dense foods.
While on the topic of food, lets talk nutrition! It's completely fine to pack a few sugary treats however, you will need sustained energy. In this article, we've covered that while backpacking you must consider space and weight. Therefore, it's best to make use of the space you do have with foods that are light weight and offer protein and fiber. If you are unfamiliar with cooking and eat out a lot you will need to search out and prepare healthy options ahead of time. Discover what your favorites are and stick with those.
Highly Nutritional Options
Dried fruit

Nut & Seeds

Beans & Lentils

Vegetables

Oats

Whole Grain Pasta

Instant Meals that included either, rice, potatoes, noodles and vegetables
Beginner or Experienced?
If this is your first rodeo, plan to go with a simple meal plan. Sure waking up to pancakes and eggs sounds fantastic however, more than likely you will be getting tired and meal preparation should be simple. Your goal is to prepare a nutritious meal that is comforting and filling.
Fast Options:
Breakfast: Oatmeal, granola, coffee, tea, cereal, fruit-fresh or dried

Lunch: Nuts, seeds, fruit, veggie sticks, crackers. Tip: Think light "on the go" foods for lunch

Dinner: So many brands sell amazing freeze dried meals containing great variety; noodles, rice, beans and lentils are also a fantastic base for any meal.
If you're a seasoned hiker then by all means spice up your meal plan; literally! Planning meals with spices or packing powders to make flavored beverages can really impact the enjoyment of a hike. Or better yet, try making your favorite recipes and using a vacuum-sealed pouch. This is a great way to bring the dinner table to the backcountry.
A Few Ideas:
Breakfast: Eggs, Toast, Bagels, Pancakes, Apple Spice Oatmeal

Lunch: Trail mix, homemade protein packed cookies

Dinner: Still sticking with freeze dried meals; consider branching out and trying a new flavor or style for each new adventure.

Get Enough Energy
Backpacking is an incredible way to stay active. It's a phenomenal exercise for both physical and mental health. With that said, your first, second or third hike is not meant to be a time to restrict calories and push your limits. Limiting your calories and stressing your body can result in a dangerous, possible life threatening hike. It is of utmost importance that your main goal is safety; proper nutrition goes hand in hand with safety.
Conclusion
Whether you are an experienced hiker or it's your first time hitting the trail; proper nutrition and hydration is key! Enjoy the trip by being well prepared. Have well planned amounts of food and water. Stay safe by designating specific people as check-ins. Make sure those individuals know where you will be going, for how long and when milestones are reached.
These steps as well as others will provide you with the tools you need for a successful backpacking trip. Hopefully, now you feel more informed in ways to prepare for backpacking. Discovering what to eat while backpacking doesn't have to be a mystery; follow the tips listed above and your hike is sure to be a success!
Most Read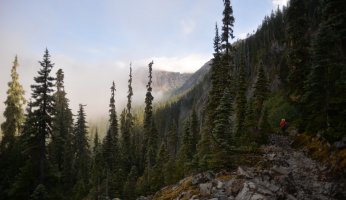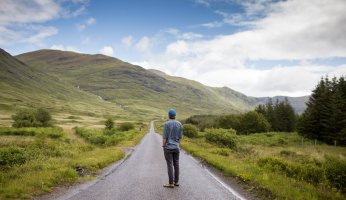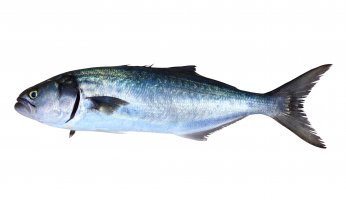 Subscribe to our Newsletter