How to Choose the Right Snowboard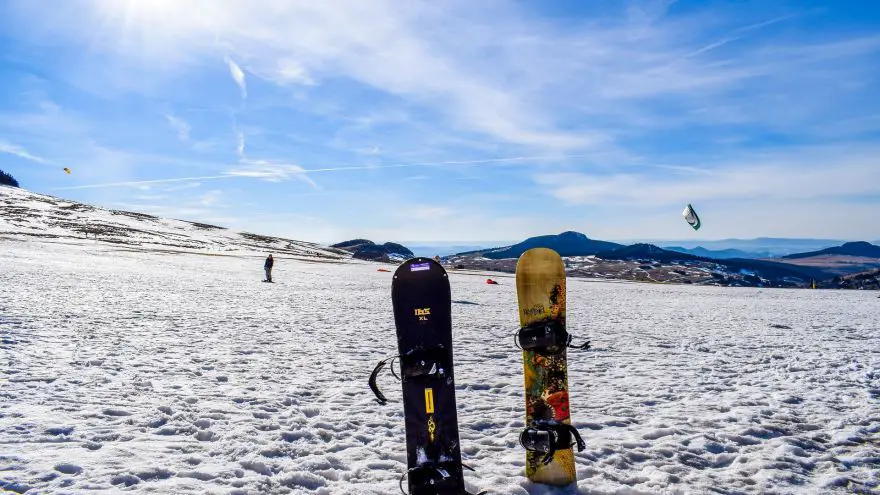 How to Choose the Right Snowboard
gearweare.net
Picking the right snowboard always requires some careful thought, but if you are new to the sport It may seem like a completely confusing and overwhelming process. There are seemingly endless factors that need to be considered, and the technology just keeps getting more complicated. As frustrating as figuring out which board to get can be, the number and variety of choices means there the perfect snowboard exists for every type of rider.
Shape
Possibly the most confusing aspect of choosing a snowboard is picking one with the right shape for your needs. The base, edges, nose, and tail of a board can all have different profiles that are strategically designed to maximize a boards ability on specific terrain.
Base Shape:
The most common base shape of a snowboard is camber. Camber boards have an arch to them that lifts the center of the board away from the snow while pushing the nose and tail down into the ground. This shape creates even pressure along the edges, which is great for making turns at speed, and gives the board pop for tricks like ollies.
Reverse-camber is, unsurprisingly, the opposite of camber. Boards made in this style, which is also referred to as rocker, look like they are smiling when viewed from the side. The center of the board is planted on the ground, while the nose and tail lift up and away from the snow. These boards float well in powder, and are well suited for park rats who love rails and boxes.
It is also possible to buy a snowboard with a flat base. These boards make contact with the ground from tip to tail, which allows for more precise edging and turns than a reverse-camber board, while being floatier than camber on its own. A flat board is just one way to combine the best of camber and reverse-camber. The current technology utilizes these two shapes in a multiplicity of ways that are thought to maximize a boards abilities on different terrain. Rocker/camber/rocker, camber/rocker/camber, and many other styles are available.
Finally, it is important to keep in mind that different brands feature different standard base shapes. For example, Never Summer boards all have a camber/rocker/camber shape, so if this isn't the base shape you want you should buy a board from a different retailer.

Directional vs. Twin:
Some snowboards are designed to be ridden with a clear nose and tail. In particular, powder boards will often have a big nose, and a small tail with the bindings mounts closer to the back. This helps float the nose of the board in deep snow, but makes riding switch or any freestyle pretty much impossible. Some current powder boards are doing away with a tail altogether or have cut out the center of the tail, which is called a swallowtail board.
Other boards that are better suited for all mountain riding can still be directional, with slight differences in the thickness or shape of the tail verses the nose. For a board to be what is called a true twin both ends must be mirror images of each other. A true twin is desirable for freestyle and terrain park riders who want to the same amount of versatility no matter which foot is in front.
Size
Having a board that properly fits you is integral to success on the slopes. Typically, your board should be the same height as your chin, however other considerations need to be made for weight and ability. Heavier individuals, who will make a smaller board move faster, should size up, while beginners are often encouraged to size down since smaller boards are easier to control. More advanced riders, who know what type of speed and versatility they are looking for, also often size up or down depending on preference.
Getting a board with the correct width is also important. You want to make sure the board fully accommodates your foot. Although it is ok for your toes and heels to extend over the edges of the board a bit, it should never be so much that your foot hits the ground while carving.
Flex
The flex of a board is how stiff it is when you try to bend it. Boards with greater flex are well suited for freestyle and park riding, since they allow you to twerk your board more freely. Stiffer boards go faster, and are best suited for riders who have a need for speed.
Favorite Type of Terrain
As specific as snowboards can get, most riders are best off using a standard, all mountain board. They tend to neither be excessively stiff or extra bendy, and can handle well on a wide variety of terrain. These boards work great for resort riders who like to try a little bit of everything, from groomers to the terrain park.
If freestyle riding is your favorite way to spend your time on the mountain, and most days you can be found lapping the terrain park, then you want a freestyle board. These boards have greater flex, which makes them slower but also makes it easier to do fun tricks like butters. These boards are typically true twins, so that the rider can get the same, full range of movement whether they are riding regular or switch. Freestyle boards are also often size smaller than other boards, which can increase their maneuverability.
Everyone loves to ride powder, but if you tend to boycott groomers and only hit the slopes when there are a few inches of fresh on the ground, you may want to own a powder board. These boards are designed to float the nose of the board above deep snow. They often have a wide nose, a narrow tail, and binding mounts that place the rider back of center. Their shape is typically rocker, which again helps the board to float above the snow.
Finally, if you prefer to snowboard in the backcountry, a splitboard is what you should invest in. These boards are made of two pieces of wood that work as touring skis when used with skins. Once you reach your destination, the skis can be linked together using the special bindings needed for this set-up. Splitboards don't come cheap, but they are the best option for those who enjoy earning their turns without the convenience of chair lifts.
Most Read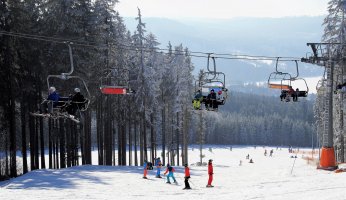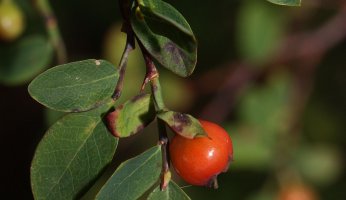 Subscribe to our Newsletter