Smart Layering Advice for Weather that is Fail or Foul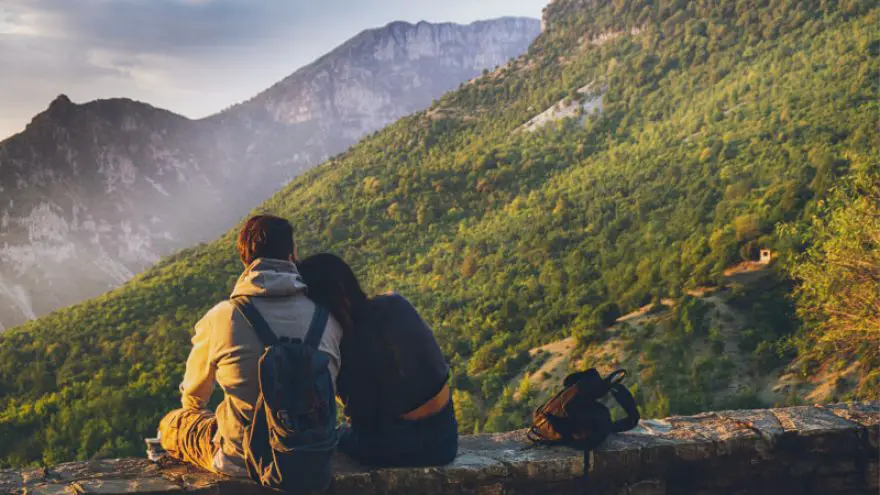 Smart Layering Advice for Weather that is Fail or Foul
gearweare.net
The colder months are coming in certain parts of the world so it's time to think about dressing in layers for colder weather.  A person has to decide how many layers are appropriate and avoid cotton to keep the sweat away from their bodies. The last thing you need is to catch pneumonia, which can prove to be fatal and here is why you need to learn how to dress in layers. 
People that are outdoor folk should heed to dressing in layers since they most likely will be working up a sweat during the colder months if they are running, skiing, cross country skiing, snowboarding or doing other winter sports, including hunting and ice fishing.  
People want to take advantage of all seasons and love the winter months. Everyone wants to feel comfortable in the cold weather. You can stay warm and be outdoors during winter months if you follow a few tips.
Many have learned the hard way when it comes to layering up for the winter months.  This is why it's important to learn how to dress in layers for the winter.
Main Layer

A good tip is using wool as a base layer.  People probably think that wool is too itchy, but a person can wear wool for days without smelling funky.  Wool is also a lightweight and comfortable material.
Merino wool has been tested, and after over a week without showering in one of the colder climates in the United States, there was no smell by using Merino wool as a base layer for the body. 
Also, check out Merino wool bottoms for men, Merino wool base layer bottoms for women, Merino wool tops for both men and women for base layers and a good way how to dress in layers. Use this format in chilly weather. Buy these items in a mid-weight brand.
Super Cold Weather
If you are planning on trekking outdoors in weather that is extremely cold, then men and women will want to pick a more massive weight brand of Merino wool for being outdoors.  Men should invest in Merino wool tops and bottoms as a base layer for the extreme cold, and women should choose the Merino wool tops and bottoms for a base layer for the extreme cold.  You can wear this brand for days without showering, and you still won't smell.
Mid Layers

Most people from the northern hemisphere buy warm parkas for the cold weather, but a tip for all is to layer so your body can breathe.  Use a fleece mid-layer or a lightweight down mid-layer. You can alternate between both mid-layers, depending on how cold the temperature is.  This also depends on how long you plan on being outside.
Down is very nice and warm, but can cause overheating fast, if you are participating in more strenuous activities.  If you are snowmobiling or sledding, then Down material is great for dressing in layers.
If you decide to snowshoe or cross country skiing, then fleece for a mid-layer is recommended.  Also, choose fleece pants as well for a mid-layer. Choose a fleece brand that is heavier for freezing days and a light fleece for temps above freezing for layering. When you are traveling and working out in temps at the freezing or above the mark, this is the perfect temp for winter activities. 
There is also a ball of heavier mid wool for use as well, but if you are very active during the day, wool on wool can be too warm. Many of these wool brands are very stylish, but you have to think of comfort and not overheating if you want to participate in more strenuous activities. You don't want to feel weak when out having fun.
Wool is great for walking outside on a day when the temp is around 32 degrees Fahrenheit.  Wool keeps people warm and is light. It's a perfect material for a nice walk on a calm winter day.
Outer Layers
The best material to get is a waterproof and windproof coat that keeps out the cold and keeps in the warmth.  If you are wearing the right layers under the coat, a shell type of coat will stop the wind from coming through the other layers.  The wool and fleece may be keeping a person warm, but they don't help with windy weather if you are not wearing a waterproof and windproof lightweight coat for protection.  It's the outer piece of the outfit that keeps the layering system intact.
This is also important for pants as well.  You can have your wool base layer, your fleece mid-layer depending on the cold, but you need the waterproof and windproof shell layer of pants to keep your legs warm depending on the temps.  If the temp is below freezing, follow the extremely cold version of layering, and if the temps are at freezing or above, follow the warmer temp layering guide. Just remember to wear a shell that is waterproof for pants and outerwear.
Snow Pants

You can also skip a layer if you decide to purchase some waterproof snow pants.  You can wear them with Merino wool leggings for layering and drop the mid-layer.
These snow pants are great for snowmobiling, ice skating, snowboarding, and other winter activities. 
Check to see that the snow pants are breathable and have zippers and extra vents to let air inside.
The vents help you to cool down quickly, without having to tear your layers off from heat exhaustion.
Body Temps
Try to remember not to work up a sweat, when you are playing outdoors.  Don't wear your heavy winter coat, and remember to start stripping down to the base layer, if you start feeling too warm.  The wool layer will still protect you from the cold and keep you feeling comfortable. Wool also keeps the sweat away from your body.  You can hike in your base layers and stay warm enough, but if you stop to snack, put on the rest of your layers if you plan on stopping for a bit to avoid catching a chill.
Head, Face, and Toes
Make sure you bring along a few hats, a good scarf and keep the hat and scarf wrapped around your neck.  Keep your head and face covered if it's extremely cold and remove your hat if your head starts to get too warm.  Hats trap heat from the top of your head into your body for extra warmth. Don't forget to bring along a pair of good gloves made for the arctic.  Make sure they are easy to use in case you are cross country skiing or walking with snowshoes and poles.
Socks

Bring along two pairs of liner socks and two pairs of mid-layer socks.  Liner socks are light and small, and they keep the moisture away from your feet.  Keeping feet dry is very important so they stay warm. Mid socks are wool socks that keep your feet insulated, but if it's extremely cold, another pair of socks is a great idea.
Gaiters
Don't forget the gaiters if the snow is slushy.  These are called waterproof boot leggings that cover the boots and calf.  These keep pants dry and keep water out of the boots. Gaiters also protect your pants from getting ruined when you are climbing sharp spikes.
Now you can see why it's important to dress in layers in the winter according to the temperatures and the areas you decide to do your winter sports in.  Make sure you plan correctly and have the right clothing for every inch of your body because if you end up freezing or get frostbitten, your day is over with.  You want to have fun in the cold outdoors so layering is important. Find a buddy and plan on how to dress in layers together, so you get the most bang for your buck and a trip worth many memories.
Most Read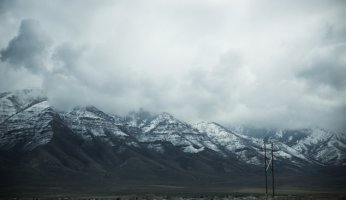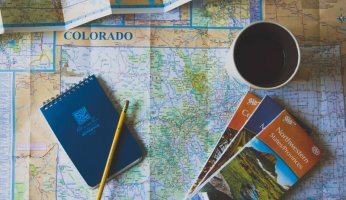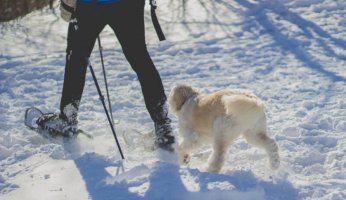 Subscribe to our Newsletter