Best Crab Traps
last updated:
Oct 02, 2020
Whether you have been informed by a friend that you would like crab fishing or simply want to know more detailed information on the process it takes to buy the apparatus used for the activity (or any other reason you have been led to this guide today), it is irrelevant as your curiosity has clearly peaked. What you will find by coming to this website today is that buying a crab trap may not be as easy as you think it is. Yes, in case the cat was not let out of the bag already, this is the apparatus that is used for crab fishing. If you really want to become an excellent fisherman of these crustaceans, then you will definitely want to pay close attention to this guide.
In a Hurry? The test winner after 3.25 hrs of research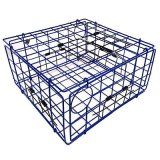 Promar TR-555
Why is it better?
Made with commercial blue vinyl
Will fold for easier transport
Ideal for both recreational and professional use
In a
Hurry? Editors choice: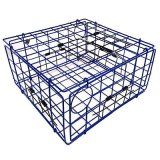 Test Winner: Promar TR-555

4
Researched Sources
18
Reviews Considered
3.25
Hours Researching
15
Products Evaluated
Durability
Style
Portability
Size
Accessories
By Default
OUR TOP PICKS FOR THE BEST CRAB TRAPS
Criteria Used for Evaluation


Durability
The build quality is always going to matter but, in this case, it is amplified.
No matter how you slice it, the crab trap that you ultimately end up buying needs to be high in quality. It sounds painfully obvious and it should be. But, not all of them will be elite in all the same areas. That said, one of the most important attributes that any trap needs is strong build quality. It really comes down how well the model is protected, to be perfectly honest. Most of the time, no matter the design style, crab traps will be made with metal. Well, as most of you know, some metal will rust (granted it has iron in it) and when it is exposed to water, the corroding process can accelerate. And, this is amplified in saltwater.
Even if you do not plan to crab fish in saltwater, you should ensure that the model you pick comes with a coating to protect the metal from rusting. One of the more popular ones is a vinyl coating, for example. Leaving the metal exposed in saltwater (or even freshwater) can lead to rusting pretty quickly.


Style
There are actually quite a few different design styles out there and choosing the one you prefer is ideal.
Whether you knew this coming in or not, there are actually different types of crab traps that you can invest in. While it is debatable on which style is the "best", each style is sufficient in its own right. All in all, there are three main types that you can select from. First up, let's talk about the box style. This is arguably the most popular due to its design. Per the name, this model does have a rectangular shape and it actually requires the least amount of work from the user. You see, you can leave the cage underwater overnight as the crabs have a difficult time of escaping. Plus, with most of these cages, they will have three to four entrance doors and multiple escape rings.
However, you also have what is known as a ring trap. Ring traps are very simple and consist of two rings attached together with a mesh net (made of metal wire). The top ring is typically larger than the bottom ring and the crustaceans will end up getting caught inside. And, the last type is very similar to this and is known as a pyramid trap. The main difference is the shape (as this is a pyramid instead of a ring). Due to this shape, it tends to be a bit more stable.


Portability
You will need to transport your crab trap to the seas so it is optimal if it is portable.
One of the toughest obstacles for some designers to eclipse is to find an optimal balance of weight and strength. It comes into play with a wide range of products and crap traps are no different. Now, you really need to buy a model that is heavy enough to remain stable in the water. If it flips over then it is no good to you. At the same time, it does not need to be excessive in weight.
Of course, the main area of assessment here is if the model collapses. This is not so much an issue with ring traps as they only feature two rings and mesh netting (and can usually be collapsed anyway). Yet, when you talk about box traps it becomes a much bigger deal. Not all models will be foldable and the ones that are will be much easier to transport. Be aware because if you invest in a style that does not collapse, you will need extra room to both store it and to transport it to the body of water you want to crab fish at.


Size
This is not the most important criterion out there but it does possess value.
Whenever you are in the market for a specific type of product, not all attributes of that specific product will be equal (in terms of importance). In this case, the size of a crab trap is probably not going to hold as much weight as the other criterions that were just documented. However, it made an appearance on this guide and that means that it is somewhat important. It really comes down to how many crabs you want to catch. If you are doing so commercially then there is no way to get around the fact that you will need a larger model. The fewer times you need to reload the trap, the better.
Now, for recreational use, pretty much any size is going to do just fine. Just ensure that it will catch the number of crustaceans that you desire and you should be just fine.


Accessories
Crab fishing requires more than just a crab trap and some sellers will include some additional accessories for you.
Along the line of other sports and activities, there is more to crab fishing than just buying a crab trap. There will be some other accessories that you will need. And, if you really do not want to purchase them yourself then you can look for sellers that include some. To give you an example of the types of accessories you will need, here are two.
First off, you will need a bait box to actually lure the crabs into your trap. Along with that, you will need bait (which you will need to supply). Another common accessory is a rot cord. Most traps should come with this rope but even if they do not, they are easily obtainable online.
Expert Interviews & Opinions
Most Important Criteria
(According to our experts opinion)
Experts Opinion
Editors Opinion
Users Opinion
By Default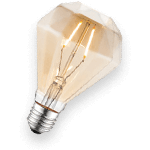 Durability
For the most part, when metal becomes exposed to water then you will need to worry about rust. When you go to assess the build quality of any particular model, you need to ensure that the metal is coated for protection. At least slowing down the process of rusting will be ideal. Of course, the metal itself should also be sturdy enough to not tip over or float away in the water.
Style
There are a few different types of styles out there for you to look into. What you need to remember is each style is sufficient in its own right and none of them will require too much work on your part. With that said each style is different and has its uniqueness. We take a closer look at each of the types and break them down for you a little bit. This should give you a better understanding if there is any confusion.
Portability
Whatever you do, do not forget about this section. It is really easy to do because you may not think about it right away. But, unless you plan to crab fish in the pond in your backyard, you will most likely have to travel with your trap. And, even if you do not, you will eventually need to store it away. So, ensuring the model you invest in is portable will be incredibly important to most of you.
Frequently Asked Questions
q:

What do you use as bait?

a:

This is probably the question that pops up the most when the topic of crab fishing comes up. Now, it has nothing to do with the buying process but it is a practical question that will help you out. So, to the actual question, what should you use as bait? Here is the good news; these crustaceans are not picky eaters and depending on who you ask, you may get a different answer. This is probably because several different baits work extremely well. Some of the most popular ones, though, are chicken necks, razor clams, fish heads, road kill deer, cat food, and turkey backs. Basically, they prefer fresh foods.
q:

How can you catch crabs on the beach?

a:

To be honest, if you have an interest in catching these creatures on the beach then you probably do not need a trap. Actually, all you are going to need is some line and some bait. You can use any of the bait that was just documented in the previous question (or any other bait that you have heard is effective) and tie it to the end of the line. Given will be handling the bait, though, do not go for something that makes you uncomfortable. From there, place the bait and the line in any area that is highly populated with crabs and wait for a bite.
q:

How deep do you set a trap?

a:

To be honest, this is really up to you. You see, crab fishing can be achieved in both shallow and deeper waters. Yet, with that said, each model may not be optimized to handle both depths. If you require a trap that can handle deeper waters then you will probably want to opt for commercial-quality models. On the flipside, for shallower waters, you can practically get away with any style of crab trap out there.
q:

Is a fishing license required?

a:

As many of you are fully aware, states mandate that certain people need to buy a fishing license in order to legally fish. The question is, though, does the same regulation apply for crab fishing? Actually, this question has two answers as it depends solely on the type of trap you are using. You see, if you merely go crab fishing with a crab line or a dip net, you will not need a fishing license. However, if you use an actual crab trap that utilizes metal then you will need a basic fishing license. Of course, if you do so in a wildlife management area, then you will need one regardless.
q:

How do you humanely kill crabs?

a:

Look, most people are not out to participate in this activity to viciously slaughter these crustaceans. No matter your reasoning, if you want to keep them then there is a humane way of killing them. The best way is to lower their body temperature before you spike it. A good way to do this is to store them in your refrigerator (assuming it is operating less than 40 degrees Fahrenheit) for a few hours. If you put them in the freezer the sudden temperature decrease can shock them. After this, you will need to insert a pointed object through their brain.
q:

How fast will metal rust?

a:

While this seems like a question that is misplaced, it actually is an interesting one to address as it can come into play here. Most models you purchase will contain metal and as long as it contains iron, it can rust. And, given you will be submerging them in water, the issue with rusting becomes amplified. When metals that contain rust become exposed to moisture and air they immediately will begin rusting. But, this process can be accelerated if there are no protective coatings present. Of course, you may not actually visually see the rust right away.