Best Intex Jacuzzi
last updated:
Feb 07, 2020
Permanent water fixtures in your backyard are typically pretty high maintenance, take up a lot of room, and are incredibly expensive. Plus, if you decide that you don't use it as much to justify the cost and time of maintenance, you're going to have to find someone willing to haul it away. That's where Intex comes in. They provide users with affordable and blow up hot tubs and pools that are affordable to run, and they warm up water just as well as their permanent and pricey counterparts. Intex has been making great quality air product since they were founded in Long Beach in 1966, and have been improving the quality and variety of products ever since. In this guide you will find some of our favorite picks for Intex jacuzzis.
In a Hurry? The test winner after 4 hrs of research

PureSpa 77
Why is it better?
Affordable
Easy to set up
Temperate maxes at 104 degrees
Easy to store in the off season
In a
Hurry? Editors choice:

Test Winner: PureSpa 77

2
Researched Sources
23
Reviews Considered
4
Hours Researching
10
Products Evaluated
Features
Ease of Use
Water Capacity
Size
Value
By Default
Criteria Used for Evaluation


Features
As a recreational device, we kept an eye out for things that were going to amp up the fun, or make it easier to maintain.
No one wants to spend time that they could be soaking their tired muscles in a tub cleaning, which is why we wanted to make sure that we included options that offered additional gear that is going to make maintaining it a lot easier. Other things that we found that were bundled into some of the PureSpa options were things like cup holders and headrests. While these options are going to make it easier to maintain, they are going to amp up your enjoyment of your new backyard tub. Other things that we noticed were included with some options were LED lights. What we discovered is that users really liked these lights, because they made the water turn a neon blue which was quite striking when you are taking a late night dip. One of the most important aspects is something that came standard with all PureSpa designs, and that was the inclusion of a easy to use screen that will allow users to adjust the temperature setting as well as turn the bubbles on and off.


Ease of Use
For most, this isn't going to be a permanent fixture that you are going to leave up all year in your backyard, so we wanted to select designs that were going to be easy to set up, but also easy to store.
To ensure the longevity of your product, keeping the material safe and protected in the offseason is going to be one the the best things that you can do. That's why we wanted to make sure that we selected designs that offered users things like nylon (or canvas) storage bags that allowed the tub itself to be stored away in a waterproof and airtight container during those freezing winter months. Blowing up these devices can also be a pain, but the good news is that all PureSpa options have a motorized air pump built right into the base. This means that all you will need to do it hook up the tub to the motor, and it will do all the work for you. All that will be left for you to do is fill up the tub!


Water Capacity
How much water can fit inside the tub and just how hot that water can get are going to be big factors to contribute to your enjoyment.
More water means that the motor is going to have to work just a bit harder to keep the water warm, but is also means that it is going to be able to accomodate more users, and allow it to come up higher on you body (which is going to be important when the temperatures outside begin to drop!). We also wanted to ensure that every design that we selected had a max temperature that made it feel like you were in an actual hot tub. The good news when it comes to these PureSpa designs is that each and every model is able to achieve low temperatures of 68 degrees, and they are able to top off at about 104- which is quite competitive with their permanent and more expensive counterparts! From what we gathered, if you are looking for something that is going to be able to get quite hot, even when you live in colder climates, these designs on this list are going to be one of your best options.


Size
Size is going to determine a few things- it is going to determine how many people are going to be able to fit inside, and it is also going to be able to determine how much room it is going to take up on your patio.
The good news here is that most of these designs offer two sets of measurements. The first set of measurements is going to tell you how much room is going to be offered on the inside of the unit. In other words, it will provide you with an idea of how many people are going to be able to fit inside, and how deep it is going to come when sitting down. The second number is how much room it takes up on the outside. It is important to keep in mind that these numbers are going to be very different. The inside of these products have a lot of layers and a lot of structure on the inside to provide a firm and sturdy construction. The outside measurements are going to tell you how much room it is going to take up on your patio, so be sure to take accurate measurements!


Value
At the end of the day, we want to save you a little bit of money when we can.
The mere fact that you are considering these options over permanent and expensive models is probably because you want to save a little bit of money. Due to this assumption, we wanted to make sure that we included many of the more affordable options to save you some money. Intex is a brand that makes high quality products that are make to withstand continuous user in climates that can get pretty cold. So, even if you select one of the more affordable options from this brand, you can feel good that you are still getting excellent quality and craftsmanship.
Expert Interviews & Opinions
Most Important Criteria
(According to our experts opinion)
Experts Opinion
Editors Opinion
Users Opinion
By Default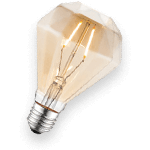 Features
Take into consideration the things that you are looking for in these products. It is important to note that the base products that do not come with any features are pretty basic. While they do come with a heater and motor to product bubbles- that's about it. They do not have any seats inside, and they do not offer any headrests or cupholder. They basically serve as a boiling pot for soup, where you are the potatoes.
Ease of use
At the end of the day, you are eventually going to need to take this unit down. Whether you are trying to free up some space for a birthday party, or you are just packing up for the winter, they need to be easy to take down. We suggest selecting a design that comes with a storage container so that it will be easy to load up and will keep the materials protected.
Water Capacity
To reach the pinnacle of enjoyment- the water is going to have to be hot enough. We suggest selecting options that have a max temperature of 104 degrees, and be sure that your unit comes with a lid- because that is the only way you are going to keep in the heat while not in use.
Frequently Asked Questions
q:

Why should I select products from this particular brand?

a:

This company has been in the business of crafting high quality inflatable gear since the mid 1960's. Many of the other brands you you find on the market that manufacture these types of products such as GoPlus or Coleman also craft a wide variety of other types of outdoor gear. This company, on the other hand, places all of their research and time on crafting products that are going to feel just as firm as the real deal, but come in at a fraction of the price (and also be able to be folded up and stored). If you want to ensure that you are getting the absolute best quality in inflatable products, it is going to be in your best interest to go with the brand that focuses 100 percent of their resources perfecting inflatable products.
q:

What materials are they made from?

a:

All of the products in the PureSpa series use thousands upon thousands of incredibly strong polyester fibers that are referred to as Fiber-Tech Construction. What this means to you is that you decide to sit on one of the side walls, you won't sink into the wall or even fall off. The walls are constructed in such as way that you may even forget that it is even filled with air. The inside also has additional ribbing- much like a skeleton- that it going to provide extra firmness as well as extra support. This insulated material in conjunction with a similarly crafted lid are not only going to offer users a firm exterior shell, but it is also going to work great at retaining heat to reduce your energy bills.
q:

Can I leave them up and running all winter, even if I live in a very cold climate?

a:

Technically- yes, you can leave it running even in cold climates. The materials used for these products are strong and powerful enough that they can withstand some pretty cold climates. The problem with running these units in temperatures under 30 degrees is that it is going to be a real drain on your energy bill. One user left their unit continuously running in 10 degree weather for a month, and they noticed that when their electric bill came, it was double of what it usually was! We aren't saying that these units are incredibly expensive to run, but if you are trying to keep over 200 gallons of water at a balmy 104 degrees in 10 degree weather 24 hours a day for 30 days- your energy bill is going to take a hit!
q:

How should I store them in the off season?

a:

If you want to ensure that it is going to last you for multiple seasons, making sure that you store it in the right spot is key. What we liked most about these designs is that they often come with a carrying case that makes it easy to take with you on the go, but it is also going to protect it when to put it away in storage. When it is time to pack it up for a cold and long winter, you are going to want to make sure that it is completely dry and clean. Be sure that you let it air dry for a bit before you fold it up. If it isn't completely dry, it means that it is going to get get pretty moldy when it is folded up for the winter. Another thing to keep in mind is that you need to make sure that it is stored in a cool dry place such as a shelf in your garage. If you follow all of these precautions, your product should be good to go when spring comes and you are ready to fire up those jets!
q:

What should I do if I discover a leak?

a:

The truth of the matter here is that leaks can and do happen. Wherever you are dealing with a material that needs to be blown up, there are few materials on the planet that are going to be impervious to puncturing. That's why when you noticed that you have a leak somewhere that you tackle it with a cool and even head. If you don't know where the leak is coming from, and you just notice that you are losing air pressure, we suggest spraying a bottle of soap water over the surface. If you notice there is a spot where it begins to bubble up- you have spotted your leak. The bad news here is that you are going to have to buy a patch kit to fix this leak. You can simply buy these kits from Intex at an incredibly low price point, or you can just head down to your local pool supply store. If you noticed that your leak is on the inside, you may not even need to drain all of the water. As long as you know exactly where the leak is coming from, many patch kits are able to quite quite effectively even underwater.