Best Pogo Stick
last updated:
Feb 07, 2020
No matter what those bumps on a log may say, there is no age limit to jumping on a pogo stick. While there are some that will be specifically for kids, many will be able to handle the weight of an adult. Besides, if anyone needs a little bit of jump therapy, it's an adult that has been working behind a desk all week! If you are looking to shed a little stress and relive a bit of your childhood than this guide is for you, as below we have listed the top ten pogo sticks on the market. We have also explained why getting a pogo stick is right for you and what to look for when looking for one.
This is the best product on our list that is currently in stock:

Flybar Foam Master
Why is it better?
Trusted brand
Can be used by kids as well as smaller adults
The larger base makes it easier to keep your balance so you can jump longer
Affordable
In a
Hurry? Editors choice:

Test Winner: Flybar Foam Master

15
Researched Sources
1.1k
Reviews Considered
12
Hours Researching
15
Products Evaluated
Features
Ease of Use
Value
Use
By Default
Criteria Used for Evaluation


Features
As with anything else, we love when companies offer a lot of extra color options when it comes to their designs. We were drawn to products that were offered in many fun colors, and that had unique designs on the body. One feature that users really love on these models is a spring system that is fully enclosed in a case. These fully enclosed designs are not only more appealing to the eye, but they also serve the purpose of keeping the spring away from the skin, and they also protect the spring from taking damage if you suffer from a fall (and if you are just starting out, you will fall from time to time). Overall these pogo sticks are pretty basic designs but extra features are always welcomed.


Ease of Use
One of the things that we investigated with these products is the ease of use. For many, this is uncharted territory and most users have never used one of these products before. The learning curve is a little bit more difficult than many expect because you have to first learn how to balance your entire body from a single point. If the spring is too tight, or it has awkward handles, it might be a little bit more difficult to learn how to use. We made sure to check to see what previous users had to say about how well they were able to get the hang of it. If there were an overwhelming number of users that felt that it was just too stiff even for adults, we moved on to another product. The spring should be tight when it comes to these products because a tight spring means to can catch more air, but if they are too tight you won't be able to catch any air at all.


Value
What we discovered about these products is that the price is all over the map. Most of the big name brands such as Flybar, Think Gizmos, and Razor, are set at very reasonable price points, with a few exceptions. Most of the products on our list fall into the average price point, which will allow first-time users to give them a try without risking too much of a hit on their wallet if they end up not enjoying the product. Some brands, such as Vurtego, have price tags that can run up to be about 10 times as much as the Flybar options. We included these designs on our list because while the price tag might sting, the product that is offered is incredibly well designed and worth the price if you are serious about your bouncing skills.


Use
This was probably the most important thing that we looked at when compiling our list. We wanted to ensure that we selected products that would include kids of all ages, not just those from 8-12. Some companies feel that these products will only be used by little kids, so they made their height and age limit to only accommodate kids. We wanted to ensure that we didn't leave anyone out because everyone deserves to jump on a pogo stick, not just little kids. To ensure that we included people from all walks of life, we simply checked the weight limit. If the weight limit had too small of a window (such as 60-100 pounds), we would move on to the next design. Many of the options that we selected had weight limits that maxed out at about 160, which seems to be the norm for most designs. We also made sure to include a few options that had weight limits that went up to 220 pounds for those bigger kids and made sure to pick a few options that had taller frame options as well.
Expert Interviews & Opinions
Most Important Criteria
(According to our experts opinion)
Experts Opinion
Editors Opinion
Users Opinion
By Default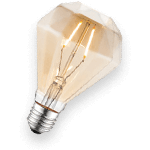 Not just for kids
Don't ever think for one second that these devices are only made for children. In fact, there are many brands out there on the market that are only made for adult use. What adults seem to like most about these is that they offer a different way to work large muscle groups in a fun and unique way. Sure, sit-ups will help build muscle in your core, but tasks that demand ultimate balance will worth every single muscle group in your core as well as your back and legs. Plus, traditional workout equipment can get tired and stale after so long, so it's always best to throw in something a little unconventional to keep things exciting.
Other Factors to Consider


Bottom Line
A common theme that you might notice from past users is that many find that the spring is just too tight. While a spring that is too tight could be a design flaw, more often than not it is just how the unit was made. If these products didn't have a tight spring, you wouldn't be able to bounce very high. To use them properly, you are going to have to really jump down on the footrests, and use gravity as well as your body weight to push down that spring. It may be a little bit difficult at first because you will also have to balance yourself all while trying to push down on the spring. However, once you get the hang of it, it's like riding a bike and there will soon be nowhere that you won't be able to bounce!
Frequently Asked Questions
q:

Are they just made for kids?

a:

Absolutely not! In fact, there is an entire extreme sport circled around these products much akin to skateboards and BMX bikes. Granted, there are a lot of designs out there on the market that is targeted simply for children, but the weight limit on even the child designs often has a minimum of 80 pounds and a general max between 120 to 160 pounds- making them perfect for smaller adults. Of course, there are some brands out there that have weight limits than go all the way up to 220 pounds, and a lot of companies offer various sizes for taller riders. Before you buy, always make sure that you check the weight requirements first.
q:

Are they good for exercising?

a:

If you are someone that loves to exercise, but often gets tired of the same jogging, jump roping, or plyometrics routines- this might be an excellent chance to keep things exciting. While it isn't an exact science to determine how many calories you burn while jumping, some claim that small jumps of 6-8 inches for an hour will burn about 600 calories. Keep in mind that number is based upon continuous jumping, which may be difficult to maintain if you are new to this device. 1 hour of jumping on one of these is equal to spinning, engaging in Bikram yoga, or weight lifting for one hour. Jumping is a good source for cardio working to exercise those lungs, but it also helps to work
the giant muscle groups as well.
q:

What muscle groups does it hit?

a:

What's great about training with one of these products is that it is considered to be low impact much like swimming or using an elliptical. Since you are bouncing up off of the ground from a spring, there will be little stress on joints such as knees and ankles. It's a given that jumping will work big muscle groups such as your quads, glutes, and even your hamstrings, but it can work so much more than that. Due to the fact that you have to be able to balance yourself to be able to make liftoff, you are engaging muscles in your core, as well as tiny little seldom used muscles in your legs and core in order to stay balanced. And while your arms aren't engaged as much as your core and your legs, they are getting a great aerobic workout as you jump.
q:

Are they difficult to use?

a:

If you have never given these products a try before, the learning curve is just a little difficult. First and foremost, you need to ensure that you bought the right size for your body weight. If you are too light, you might have a little bit of trouble getting the very tight spring to push down. If you are too tall or too heavy, you also might run into troubles balancing on the thin and short frame. There are many designs out there on the market that are made for heavier and taller adults, so be sure that you purchase the right size for you. Another thing that users seem to have the most trouble with is maintaining their balance in order to get jumping. Balance issues are sometimes just a matter of learning the motion, but they can also be because the balancing muscles used for these products aren't used as often as the muscles you would use to swim or ride a bike. Just like anything else, the more that you work on it means the better that you will become. Once you master gaining your balance, you will be jumping all over the place with ease.
q:

Are they safe?

a:

Just as you would use a helmet for mountain biking, skateboarding, or rollerblading, it would be in your best interest to wear a helmet while using one of these products. Typically, with anything that needs to be used on a hard surface and users run the risk of slipping or falling onto the ground, protective headgear is always a must. Additionally, if you are buying one for a child under the age of 12, most companies recommend that they are used under adult supervision to ensure that your child is always wearing their helmet and that they are using it in a safe manner.
q:

Why does the spring seem so tight?

a:

One of the most common complaints when it comes to these devices that many feel that the spring it just a little too tight. While for some it just means they need to get a better feel for using their body weight to push the spring down, others may have bought the wrong size. There are typically two listings for weight limit- a minimum and a maximum. Most users only look at the maximum weight, but it is also important to take a look at the minimum weight that is allowed. If you or your child do not meet the minimum weight requirement, it means that you will not have enough weight to push the super tight spring down. With some of the higher end models (that pack a wallop of a price tag), there are air pressure mechanisms that will allow you to adjust the tightness of the spring.