Best Stud Finders
last updated:
Feb 07, 2020
No matter what type of home construction you have done, anything from a complete rebuild to simply hanging up a heavy mirror on the wall, you have probably found a need for a stud finder. They are an absolutely essential tool for anyone who works in construction as studs are basically boards that support the walls of your home (and can be used to drill into); but, the tricky aspect is you can't see them. They are not exposed in a home and instead are behind your walls and the drywall. So, you can't see them and that is where a stud finder comes in handy. With their advanced technology and features, they are able to efficiently and accurately inform you of where the wooden boards. Having the right one for your next project is essential. Check out our top picks below to get started.
In a Hurry? The test winner after 12 hrs of research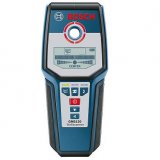 Bosch Digital
Why is it better?
Designed with automatic calibration
Includes a center finder for increased efficiency
Comes with a nine-volt battery and a carrying pouch
In a
Hurry? Editors choice: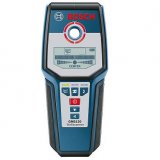 Test Winner: Bosch Digital

15
Researched Sources
1.2k
Reviews Considered
12
Hours Researching
15
Products Evaluated
Features
Effectiveness
Advanced Features
Ease of Use
Power Source
By Default
Criteria Used for Evaluation


Features
Sure, you can get a basic model but if you want to get the most out of this technology, look for advanced functionality.
Alright, so everyone is just about aware that at their core, stud finders are devices that can help you find the studs behind the walls or other objects (with the devices not working with all types of objects). However, while the simple ones can stop at that, there are top-end models out there that can serve so many other purposes. In fact, there are some models that come equipped with three to four different scanning modes. Of these, all of them can come in handy so let's break down what each mode can do.
Clearly, all units will at least have "stud mode" which allows them to detect where the boards are behind the wall. But, you may also see a deep scan mode. Now, this is essentially the same as the previous model but with this, the system will be able to scan even deeper for wooden boards. In addition to these two modes, there are certain models out there that will come with the capabilities of scanning both metal and live electrical wiring. The former can allow you to detect all sorts of metal (such as metal pipes, studs or even fasteners) which can be useful. As for electrical wiring, being able to pinpoint this can prevent you from accidentally screwing into it. So, you can steer away from the wiring to avoid any accidents.


Effectiveness
The performance is everything and here it is no different. But, there are some key features to keep in mind.
It goes without saying that a specific wall scanner can possess all the design functions it wants but if it can't perform, what is the point? Indeed, that makes this section vitally important and one you can't afford to overlook. Thankfully, there are some telling signs to look for and it mostly comes down to the sensors. Firstly, understand that there are two main types of sensors that you will see in most models. The sensors (as there can be more than one integrated and doing so can increase the efficiency even further so) will either be magnetic or electrical. As for which sensor is superior, magnetic sensors are a bit more limited. You see, they simply use the power of rare-earth magnets to pinpoint wooden boards via the nails or screws that are used to fasten them.
With electronic sensors, they will typically come equipped with additional features but even if they do not, they check the depth of a wall for changes in density. This way, they can detect when they are scanning over just drywall or over a solid piece of board (which would be the stud). Also, the size of the sensors can come into play. With sensors that cover wider areas, they will be more efficient at doing their job. Oh yeah, and you can look for systems that have automatic calibration.


Advanced Features
If you buy electronic models, you will need to look for a few extra features.
In addition to the different types of scanning modes that some models can possess, there are also a few other design features that you can look out for. Now, it is worth noting that the features that will be discussed here briefly will not be present in magnetic models (as they pretty much are devoid of any extra functionality or features). When it comes to electronic systems, there are two main extra factors to keep in mind. One, does the unit have a digital display and two, how does it notify you when a target is detected?
Starting with the digital display, this can be useful for a few reasons. Firstly, a digital display can physically show you how close you are to a specific target (depending on the scanning mode) with a signal strength meter. Also, a display allows you to see what mode you are currently scanning in and possibly even the status of the battery. As for the alert system, this is also where a digital display can come in handy. When you reach a target, the screen will often alert you of such and even if you miss this, some designs will set off an audible beep or noise when one is detected.


Ease of Use
Stud finders are not too tricky to operate but some can make it easier than others to detect targets.
Here is the deal; stud finders are not going to be overly complicated to use. Now, with that said, there are a few features to look for that can certainly help with the ease of use. Because what you need to remember is these devices need to be moved across the wall in a smooth and uninterrupted motion. If you do not, then the sensors can struggle to perform efficiently as they can lose their calibration. So, it is ideal when the body of the scanner is ergonomic. In other words, ensure that you can grip it comfortably in your hands as the last thing you want is a body that is bulky and uncomfortable to handle. As for the actual operation, most electronic units will be equipped with one or two-button control (and takes typically less than a minute to wrap your head around).


Power Source
Not too much to talk about here but look for included batteries as a bonus.
For the most part, this section is pretty simple. Practically all the major areas of concern have been documented but there are a few things of note here. First off, most systems will be powered via nine-volt batteries or AA batteries. Though the power and battery life of these batteries can differ, it is important to operate your unit with a battery that is mostly charged. The wall scanner will draw a decent amount of juice from the batteries so keep that in mind. Oh yeah, and some sellers will include the necessary battery or batteries with their model which is a bonus.
Expert Interviews & Opinions
Most Important Criteria
(According to our experts opinion)
Experts Opinion
Editors Opinion
Users Opinion
By Default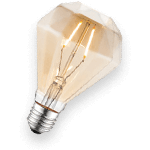 Features
In the modern world of technology, it only seems fitting that the number one criterion for this device features (essentially functionality). Now, they all clearly will be able to defect studs but with some of the models, they will offer additional scanning modes. Not only can these scanning modes increase the efficiency of a wall scanner but they can also allow you to pinpoint potential objects to avoid. For certain, you want to pay close attention to the system's functionality.
Effectiveness
No matter the technology device you want to buy, it needs to be able to perform. As obvious as it sounds, it is something that can't be overlooked. To determine the performance level of a specific model, it is best that you assess the design of the sensors. This is what it all comes down to really and you can analyze the type of sensors integrated, how many there are and also their individual sizes.
Advanced Features
For non-magnetic systems, there will be some critical design features that you will need to keep in mind. Each of the features, both an LCD display and the alarm system that has been integrated, will help to increase the overall efficiency of the stud finder. Are you noticing a theme? Indeed, it really all comes down to the efficiency and each of the aforementioned features can either decrease it or increase it.
Other Factors to Consider


Portability
When looking to invest in a stud finder for your next home project, one thing you want to keep in mind is how easy the unit is to be carried around your home. Most of the time you will be holding this unit up against the wall when you are scanning for studs and you do not want this unit to be heavy and put a strain on your forearm. You also want it to be able to be transported to each room easily.
Most of these units on our buying guide are smaller and are lightweight. But it is best to check the item weight before you buy and also check the customer reviews. By checking the customer reviews you will get a first-hand insight of how the unit works from customers that have invested in that unit. This way you will know if this unit is the one that will help you complete your next home renovation.
Frequently Asked Questions
q:

Can you find boards behind tiled walls?

a:

It is not as if you can't find any studs behind tiled walls but doing so with a simple scanner that does not have multiple scanning modes can be a little tricky. If you have a model that can detect metal, it may be a bit easier as you can identify the pattern of metal fasteners (either nails or screws) that are attaching the lath to the wall. Now, given the nature of what rooms you would use tiled walls, they will most likely be in either your kitchen or bathroom. In both these rooms, there can be many pipes and ductwork behind the wall. So, you need to map out the actual boards because your scanner will detect the pipes and ductwork (which you clearly want to avoid).
q:

Having difficulties scanning near doors or windows?

a:

Remember when it was explained that electronic sensors work by looking for a change of density behind the wall? Well, this system can become a bit flawed when you are scanning near doors and windows. The primary reason why is there may be solid headers and triple studs present. And, with these present, the density is not going to change that much and the scanner may therefore not detect anything. So, start away from the door or window and then work your way in.
q:

Why are there not electrical wires being scanned when you know they are there?

a:

As you know, nothing is foolproof in this world and the same applies to models that can scan live electrical wiring. Perhaps you know that electrical wires are in a certain location but your scanner is not picking them up (assuming you are in the right mode). What is going on? Well, it is possible that the wires are too far away from the surface (say more than two inches). Of course, it could also be that there is moisture present on the surface, that the wires are encased in conduit, or that they are present behind a metallic wall covering.
q:

Is there an app that functions as a wall scanner?

a:

While this has nothing to do with your purchase, it is something that you may want to know. If you have an Apple or Android device, you can find stud finder applications that you can download. Then, your smartphone will send out signals and can be used much like a traditional model. Yet, for accuracy purposes, this is not an ideal replacement as it will not possess the technology of a normal wall scanner. But, it can be quite convenient.
q:

How do you differentiate between wooden and metal studs?

a:

It is actually not too difficult to differentiate between these two types of studs but to do so, you will need a scanner that can scan for metal. Because electronic sensors detect changes in density, this alone will not differentiate the difference. But, in metal mode, you can scan the stud from floor to ceiling. Now, if the scan remains positive for the entirety of the distance, it is most likely metal. But, intermittent detections from the floor to ceiling should indicate either nails or screws (which would then indicate wood).
q:

Generally, how far are studs spaced apart?

a:

A lot of people probably feel they do not need one of these wall scanners because studs are consistent in modern construction. They are typically either going to be spaced 16 or 24 inches apart. So, in theory, you could measure from a point where you know a stud is present (such as near an outlet) and go 16 inches over. If your screw does not bite into anything then go another eight inches and you should find one.
Subscribe to our Newsletter