Best Tip Ups
last updated:
Feb 07, 2020
When you come home after a long summer day without a single bite, it stings a lot less than when you braved the cold and snow all day only to come home empty handed. What's great about these devices is that it allows the user to cover larger areas at the same time to determine where all the fish are hanging out. Much like your toaster will pop when your toast is ready, these devices will pop up when you get a bite on your line. This design makes it easier to walk away from the hole in the ice, and come back when you notice the flag is raised (which means that you have landed a bite on your line). We have done our research to determine some of the best tip ups on the market so you will never come home after a cold day empty handed.
In a Hurry? The test winner after 15 hrs of research

Frabill Blackhawk Assault
Why is it better?
Affordable
Pre-lubricated
Shaft-in shaft design makes re-lubrication very easy
Trusted brand
In a
Hurry? Editors choice:

Test Winner: Frabill Blackhawk Assault

14
Researched Sources
2.5k
Reviews Considered
15
Hours Researching
17
Products Evaluated
Ease of Use
Durability
Size
Materials
Value
By Default
Criteria Used for Evaluation


Ease of Use
This is one of the most important things that we considered, because a design that is easy to use if going to produce more fish.
We were drawn to designs that were already coated with a layer of sub-zero lubrication, because it meant that all users need to do in order to use their device is to load the spool with their favorite type of line. While we liked designs that came with line already loaded on the spool because all you need to do is drop them in the water, other users do not like this idea. Typically, when a company adds a spool of line to their design, they are not using top of the line materials. Many fisherman like to pick their personal favorite brand of line to use in cold weather conditions, and often this line comes at a higher price point than those that come preloaded on some designs. Selecting a style that has a simple frame with clear positions for stability legs and line was a very important thing that we kept in mind. Plus, the easier a unit is to use means that you run the possibility of catching more fish!


Durability
These devices are not used on a warm, lazy summer day- so you are going to want something that is going to hold up to those hard winter weather conditions.
There are a few things that we looked at to ensure that we selected designs that were made to make it through multiple seasons without giving you much of a hassle. The base of the unit was one thing that we considered. We found that designs that has solid bases that were made from wood were generally considered to be better because they were able to stay in place while in use, and the natural material ran less of a risk of having frozen components when left outside for long periods of time. We also selected designs that had solid components that were easy to lubricate and wouldn't rust over time. If you have a rusted spring that isn't able to raise a flag when you land a bite, then your device is basically going to be considered useless.


Size
Not everyone travels or fishes the same way, so we wanted to select a wide range of options that were able to suit just about everyone's needs.
For fishermen that preferred to set a wide range of traps far off on the ice, and then head back to their shanty for a nice hot cup of cocoa, we selected styles that had flags with longer arms that reached heights of over 20 inches to ensure that it will be able to be seen, even from long distances. We also took into consideration the side of the actual frame. For the most part, these designs measured to be about 18-30 inches long. The 18 inch models might be something that will be easy to toss into a backpack, but the 30 inch models might be a little more problematic. From what we had gathered, weight really isn't much of an issue. For the most part, these designs all weigh around the same weight- 1-2 pounds, and that is regardless of whether they are made from solid wood, or if they are made from some type of pressed polymer.


Materials
One way to determine if your unit is going to blow away at the first strong wind gust is to take a look at the materials that were used to make each design.
Luckily, materials used across many of the different brands do not change much. From what we gathered, many of the veteran ice fishermen out there opt for the wood designs because they were the base for some of the original traps that came out of Beaver Dam, Wisconsin. If there is any material, natural or manmade, that is equipped to handle an oppressively cold winter- it is going to be the former trunk of a tree. However, that isn't to say the pressed polymers or metals will not do a fine job as well (especially because they come in at a lower price point), it just means that these materials have a few flaws that hardwood just doesn't have. While the metal and polymer options will hold in place and are able to work well with moving components, they often can move around on the ice quite a bit. If a design doesn't want to stay put on the ice, you run the risk of triggering a false flag- and no one wants to be bothered with those.


Value
Last but not least, we also considered how much each design is going to cost you.
Luckily, even some of the well known brands like HT Enterprises and Frabill offer their a very affordable price point that will likely set you back about the same amount that you would spend on a large pepperoni pizza. We also wanted to make sure that we also included some of the really affordable options that might set you back about the same amount as a cup of coffee, because fishermen typically don't just buy one of these products. The more traps you set means the higher the chance that you won't need to order a pizza at the end of the night because you are going to be dining on all the fish you caught. However, if you want to buy something that is the very best of the best, we recommend checking out the options out there from Beaver Dam. Their designs othen come a a price point that can double or even triple some of the other brands, but we found no one can really match their craftsmanship.
Expert Interviews & Opinions
Most Important Criteria
(According to our experts opinion)
Experts Opinion
Editors Opinion
Users Opinion
By Default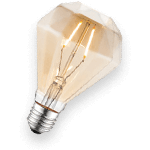 Perfection
Be sure to see what people have to say about each design out there on the market. While a company may tell you that their product will not result in any false flags or wind flags, there is always going to be someone who has purchased the product in the past that is going to tell you the truth. One way to ensure that each product is going to suit your needs perfect is to take a look at the materials used. Veteran fishermen find that hardwood bases are the best not only at staying put and not sliding around too much on the ice but they also hold up well year after year.
Other Factors to Consider


Portability
Like we mentioned earlier, hardwood options are the key to longevity. However, make sure that before you put your device into storage for the wintertime that you ensure that it is completely dry, and many experts say you should lubricate all of the shafts to prevent possible rusting while it waits in storage. So feel free to put them in your garage or basement where the area is dry and it is easy to take out during the months you are able to use it.
Frequently Asked Questions
q:

How do they work?

a:

To use these devices, first you are going to need to drill a hole in the ice, and place the unit down into the hole in the ice. For most designs, users are going to need to wind line around a spool found at the base, and then clip some type of bait to the end of the line. There is a flag that lies flat against the base, and when a fish tugs on the line in the water, the flag will raise. There are even some designs that have lights that will turn on when the line is tugged. Most designs are spring loaded, while there are some that use magnets. This allows fishermen to get a feel for where the fish are biting by placing multiple units about 20 feet apart, and then gauging where the best spot is going to be to cast their line.
q:

Why do I need one?

a:

Like we mentioned earlier, sometimes it is hard to gain a feel of where the fish are biting when you have little information of what is happening beneath the surface of a frozen lake. Users generally like to set up multiple units on the surface of a frozen lake, and then sit back in their ice shanty and wait for where the lines seem to get getting the most hits. While some fishermen user these options to gauge the activity on a lake before they park it in front of a hole, other simply like to do all of their fishing via free lines that are attached to these types of devices. If you wish to fish in this way, you are going to need to master the art of the hand over hand method, and leave you pole at the shoreline.
q:

What's a false flag or a wind flag?

a:

You might have come across quite a few negative reviews of products claiming these some of these devices will give off a false flag. Basically, what this means is that something other than the bite of a fish triggered their flag to rise. This can happen for a number of reasons. The first reason is when the spring or magnets are overly sensitive. If that's the case, the smallest of movement in the water that will cause your line to move will cause the flag to rise. Another reason this happens is if you are fishing in very windy conditions. Depending on where you placed your device, a sudden gust of wind might send all of your carefully placed flags in the upright position.
q:

How do I reel it in without a fishing pole?

a:

The prehistoric man did not have access to a St. Croix fishing rod. If they wanted fish, they would toss their line into the water and use what is referred to as the hand over hand method. When you are using one of these devices, you will need to channel the spirit of your prehistoric ancestors to use this method to pull your fish in. This method can get a little tricky, especially for those larger catches. This trick in this instance is to let the line drag a little big without giving it too much slack, and then gently pull in the line in hand over hand. Be sure that you don't jerk the line too hard, or your catch might get away. Most of these designs utilize this method for catching fish, but if it doesn't seem like it is going to be your bag, you can always opt for a style that clamps onto your existing pole, and raises the flag when there is a tug on your line.
q:

Why do I need to lubricate the shaft?

a:

The key to a successful fishing trip to have gear that will not freeze when working in cold conditions. Keep in mind that these devices have moving parts that are going to be submerged in water, so if the freeze on you, they aren't going to be very effective. To ensure that you are stuck with a frozen line in the water, keeping your spool and shaft properly lubricated with freeze sub zero lubrication oil is going to be the trick to keeping your lines in perfect working order. Plus, many users find that when ice fishing season is over, coating your gear with a final coat of oil before you pack it away for the summer is the trick to keeping moving metal parts from becoming rusty while in storage.
q:

Do I need special line?

a:

From what we could gather, many seasoned ice fishermen prefer to used braided line for their devices. This line is just a little bit more durable (and more expensive) than regular line, but it is going to make life just a little bit easier when it comes time to pull that line in by hand. Some fishermen opt for a teflon coated line as well, because it also makes pulling the line in from unforgiving frozen water just a little bit easier, especially on the hands. Pulling in a big catch can be a long a tedious process that can take anywhere from 5 to 45 minutes, so picking a line that it going to be tough but easy to work with is going to be half of the battle.