Humminbird PiranhaMAX 176i Fish Finder Review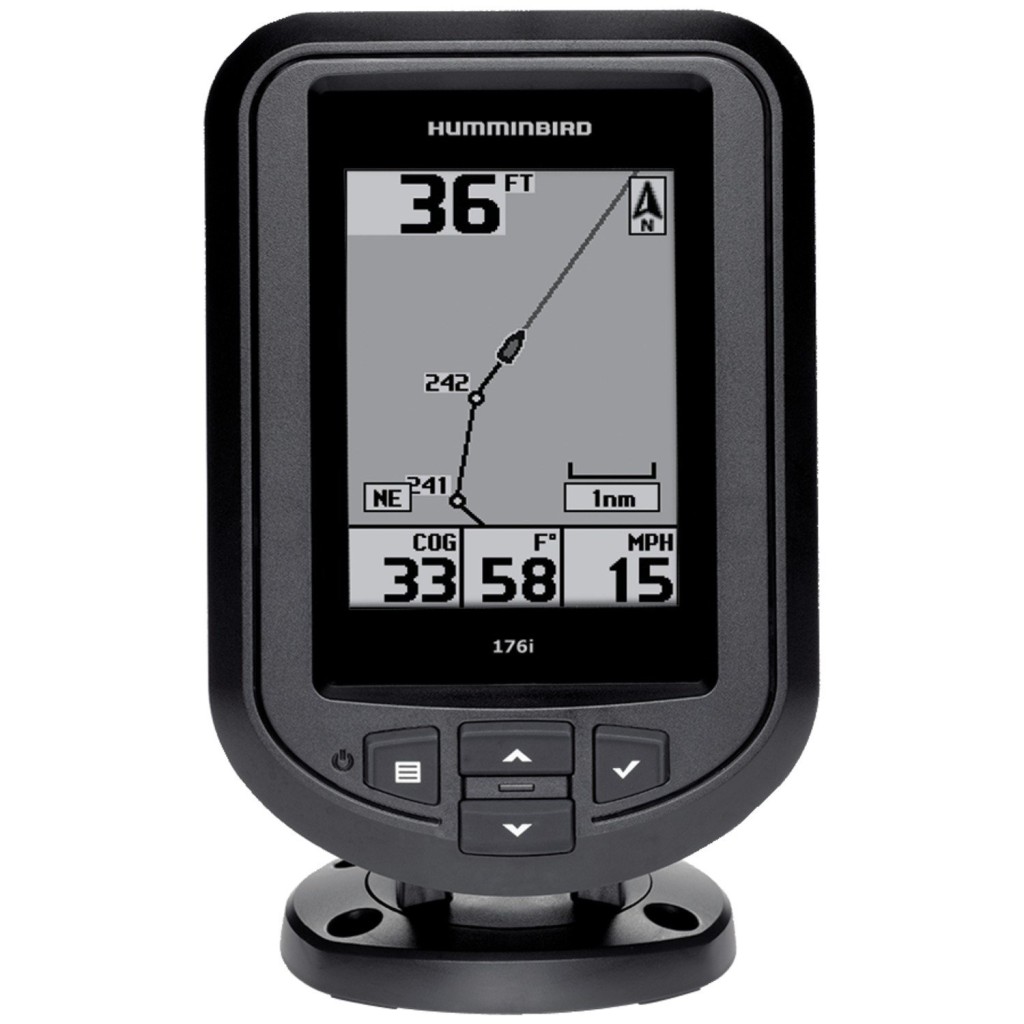 If you tend to have trouble locating fish on your trips to the lake or ocean, a fish finder unit may be the solution to your problems. A fish finder unit displays the location of fish for you, so all you have to focus on is catching the fish. One fish finder unit that may prove to be perfect for your needs is the Humminbird 4086701 PiranhaMAX 176i.
Display
The display of the Humminbird 4086701 PiranhaMAX 176i is four inches in size when measured diagonally. While this is by no means large, there are many other fish finder units on the market with smaller displays. The display supports only 16-level grayscale, which can be unfortunate if you're used to fishing finder units with color displays.
The main advantage of the Humminbird 4086701 PiranhaMAX 176i's display is the resolution. At 240V x 160H, the resolution of this fish finder unit is amazing, especially when you consider the somewhat small size of the display.
Dual Beam Sonar
The Humminbird 408601 PiranhaMAX 176i utilizes the Dual Beam sonar to detect fish in the waters. The sonar frequency of the Humminbird 408601 PiranhaMAX 176i is 200/455kHz. This traditional Humminbird sonar is best for use in deeper water.
With the Dual Beam sonar, you get the best of everything. You can choose to view the narrow beam, the wide beam, or both beams meshed into one display. The narrow 16° beam is best for revealing hidden fish at the bottom as well as revealing the contour of the bottom. On the other hand, the wider 28° beam gives better coverage of both bait fish and fish. Overall, the Dual Beam sonar enables anglers to target both fish and structure.
Internal GPS Receiver
The Humminbird 4086701 PiranhaMAX 176i Fish Finder comes equipped with an internal GPS receiver. While this may not sound handy to you at first, there are many situations in which a fish finder unit with an internal GPS receiver could prove handy on a fishing trip. For example, if you were to get lost, the GPS could be a literal lifesaver.
This device's internal GPS allows you to take a look at your course of the ground as well as your track. You can also use the fish finder unit to mark way points on the internal map. Finally, you can use this Humminbird's internal GPS receiver to get your GPS speed.
Video Demonstration
Check this video out about how PiranhaMAX 176i performs in the water.
https://www.youtube.com/watch?v=YfqJ7MxmOKM
Conclusion
As you can see, the many merits of the Humminbird 4086701 PiranhaMAX 176i make it a truly worthwhile purchase. This is especially true when you consider the relatively low price of this fish finder unit, as so many other units on the market cost hundreds or thousands of dollars.