Amazing Snow and Ice Sculpture Festivals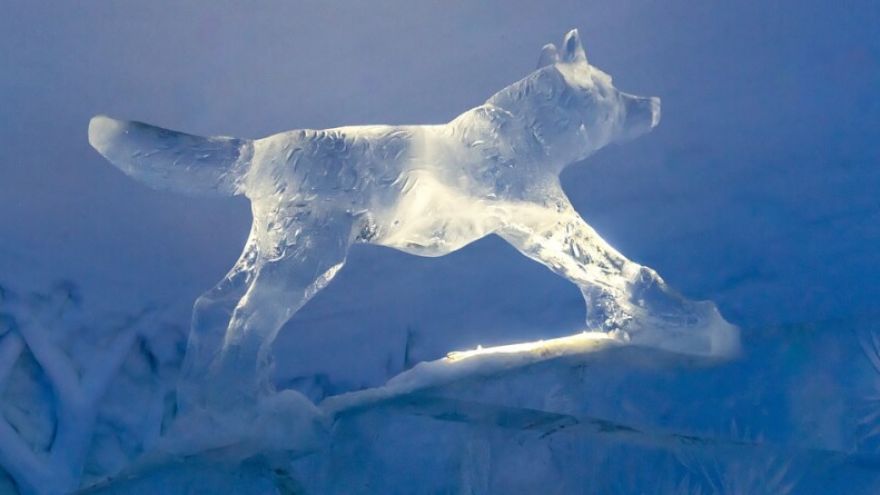 Amazing Snow and Ice Sculpture Festivals
gearweare.net
Snow and ice are possibly water's most versatile forms. They provide endless fun through a variety of activities including downhill skiing and snowboarding, cross-country skiing, sledding, snowshoeing, ice skating, and ice fishing. They can also be used as building materials, and have long been utilized by the indigenous people of the Arctic Circle to craft temporary hunting structures. These days, artists have recognized the unique qualities of snow and ice, and the creation of ice sculpture festivals, made from these wintery versions of water has become a worldwide phenomenon.
The statues that are carved from snow and ice have an ethereal quality to them that can only truly be experienced by viewing them in person. When it comes to snow, the size of these statues is not limited, since more white stiff can always be packed on to make them larger. It is harder to come by large pieces of ice, however, artists have become quite clever at stacking ice blocks to make structures of almost unbelievable size. This art is impermanent as it will melt once the temperatures increase, which means that those who view snow and ice sculptures should look upon them as something temporary. This works to only increase the specialness of these statues, adding to their mystique and allure.
The best places to view snow and ice sculptures are at one of the many ice sculpture festivals dedicated to celebrating this type of art. These festivals happen all over the world, and some are so spectacular that they are worth a visit to a foreign country in their own right. Read on to learn more about the most incredible snow and ice sculpture festivals that happen around the world each winter.

International Snow Sculpture Championships – Breckenridge, CO
This year is the 29th year of this event, which brings together teams from all over the world to compete for the recognition in the heart of one of Colorado's most picturesque ski towns. The event this year began on January 21st and conclude on January 30th. For the first five days, the 16 teams work tirelessly to create stunning snow sculptures from 20-ton blocks of snow. During the final five days, the sculptures remain intact so that they can be viewed and judged. The event is free and located between Main St. Breckenridge and the resort, making it a great pit-stop before getting dinner after a long day of skiing.
Boardwalk Ice on Whyte Festival – Edmonton, Alberta
The ice carving competition that takes place at this event each year allows up to ten teams to put their artistic abilities against one another as they are each required to transform a block of ice into something extraordinary. This year the carving took place inside a temperature controlled tent so as to provide the best possible environment for the artists. Guests at this festival can also try their hands at ice carving, with lesson specifically designed for adults and children. This event is going to be held over two, four day periods this winter. The first was January 24th until the 27th, and the second was from January 31st to February 3rd.
Sapporo Snow Festival – Sapporo, Japan
Beginning in 1950, this ice festival is one of the oldest in the world. It started when a group of local students build some snow sculptures in Odori Park and has expanded so that the festival now takes place within that original park along with the Susukina site and the Tsu Dome site. Each site offers something unique to those who go there. At the Odori site, guests found massive snow sculptures, some as large as 15 meters high and 25 meters wide, as well as much smaller, yet still beautiful snow sculptures. The Susukina site, which is in the middle of the city's entertainment district, there are over 100 ice sculptures on display. Finally, the Tsu Dome site, which is located outside the city and must be reached by train or bus, there is a park, with snow slides and snow rafts. More snow sculptures can also be found at this final location. This year's festival took place from February 4th to the 11th.
Harbin International Ice and Snow Festival – Heilongjiang Province, China
This month-long festival first began in 1985 and has grown in prominence to become one of the most well-known winter festivals in the world. This year's festival began on January 5th and ended on February 5th, during over a hundred snow and ice sculptures, totaling 110,000 cubic meters of ice and 120,000 cubic meters of snow, was on display. Some of the attractions include massive ice castles, a giant snow Buddha, and a slide that lights up in colors meant to mimic the Northern lights. There is also an annual competition. This year 12 teams from around the world put their snow art against one another.
World Ice Art Championships – Fairbanks, Alaska
This event is the largest ice competition in the world. It takes place over the course of a month, during which time over 70 teams competes in a variety of competitions meant to test their skills as artists within the medium of ice. The contests include a one-person, two-person, and multi-block classic that draw professional artists, as well as a youth classic and an amateur competition that is open to anyone. This year's event began on February 14th and continued to March 31st.
Most Read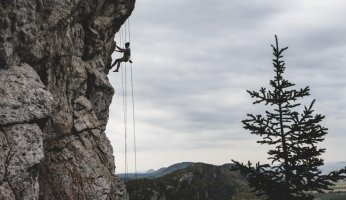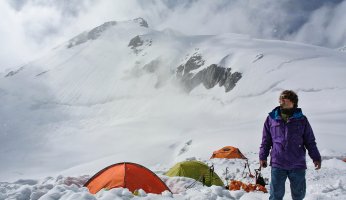 Subscribe to our Newsletter