Stealth Camping in the City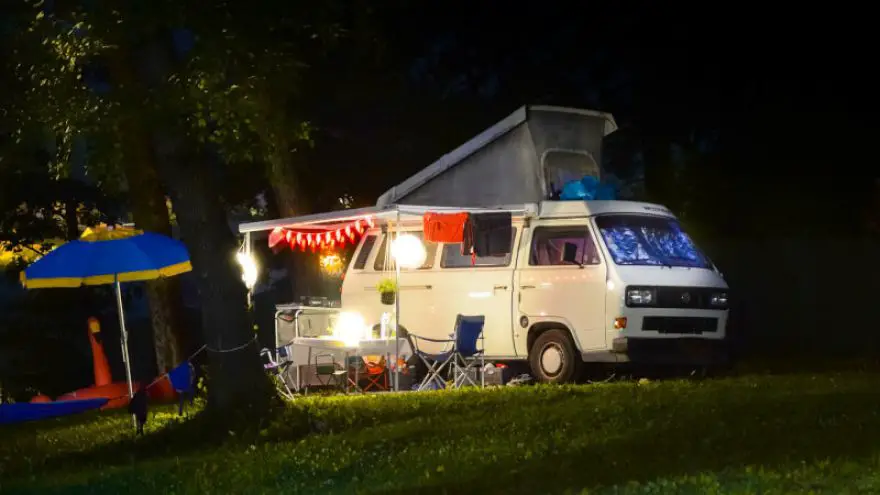 Stealth Camping in the City
gearweare.net
There are many people that are starting to downsize because the cost of living is so high.  Some are building tiny houses or living in sheds or pole barns that they put up on land they purchased.  Some have invested in huge campers and buses so they can live and travel in comfort. There is a type of camper out there and they are stealth campers.  This can be legal or illegal, it all depends on where they decide to camp. The homeless rate is high as the rents soar in many cities.
Many people have taken to camping under city bridges and in city parks or other areas that they won't be detected.  They have the bare minimum to keep them comfortable and warm. Their bills are non-existent and they basically are living off the grid. Working and trying to maintain housing in urban areas is too overwhelming for some of these people. They are not entirely homeless and they are stealth campers.  Here are some tips if you plan on sleeping in the city in a camper or in your car.
Stealth Camping Definition
A person or number of individuals who sleep in their camper van or in their cars are called stealth campers.  This is something people do when they don't want to attract any unnecessary attention to themselves. This is the same as being able to camp out overnight on free public lands.  It is called boondocking.
Legal or Illegal?
In certain areas of a city, it's illegal for people to sleep overnight in their cars.  A person should read the city ordinances which are published outside. The reason for these ordinances is to protect neighborhoods from too many people living in their vans and taking over their streets.  If you follow a few tips, you can camp comfortably and free in parks and not draw any unnecessary attention to yourself.
Choose a Good Vehicle

If you choose to be a stealth camper and sleep in cities frequently, then you need a good stealth vehicle.  This is a very positive decision before you start your journey for stealth camping. Plan to purchase the right, car, van, truck or SUV before you begin camping in larger cities.  Choose a vehicle that blends in with others, like a basic white van or a minivan. Make sure your vehicle doesn't look like it's the type to sleep in.
Stay away from bright colored vehicles because they stand out.  Don't have any advertising on your vehicle or put up any of your social media addresses.  Refrain from using bumper stickers and memorable trinkets. You want to be as inconspicuous as possible.
It's ok to use a construction vehicle or large box truck because they blend in on all city streets and industrial areas.  These types of vehicles won't go unnoticed in residential areas, so be careful.
Conversion vans and sports utility vehicles (SUVS) are great because they both have 110 plugs for a television or a small refrigerator.  They also have seats that turn into beds. Conversion vans have mini blinds and blend in well on all residential blocks.  Make sure you check out the night parking ordinances for your vehicle. Many cities have night parking regulations.
Make Sure your Vehicle is Clean

The majority of people don't look at vehicles in their neighborhoods unless they are rusty and look like junk.  They notice everything including the dirty windows. This might cause a call to the police.
Remember to keep your vehicle washed and clean the insides.  If people start looking inside of your car or you suddenly see or hear the police banging on your van, you want to look like a well-kept person.  You can still look nice in casual clothes but don't have junk all over the inside of your vehicle. First impressions count and help when you talk to the people around you.
Keep yourself clean as well if this is the life you are choosing to live.  You don't want to appear homeless. People don't trust anyone who can't take care of themselves. They also won't trust you around their streets or their parking lots.
Come in Later and Leave Earlier
Stealth camping works better if you come in later and leave as soon as possible in the morning.  Make sure you are all ready for bed when you go to the park. Cover your windows (check the guide on the best blackout blinds) and turn off all lights.  Don't sit in bed and watch TV or cook food. Don't draw any attention to yourself and stay in your vehicle. 
Make sure you eat dinner earlier in a park somewhere.  This gives you time to air out your van, so any kind of condensation dissipates.  Cover the windows with dark curtains or a dark shield. Don't use anything shiny like a reflector type of covering on your windows.  This attracts attention.
If you don't plan on going to the bathroom in your vehicle, have a plan if you can't make it all night.  You can always park near a 24/7 gas station or shopping center that has bathrooms or you can check our guides on the best portable toilets or best portable showers for camping.  Walmart allows Stealth camping for up to 72 hours in every city and at every Walmart.
Remember to bag up your groceries and don't dump any liquids out.  Keep everything inside of your vehicle and start moving along as soon as you wake up.  You don't have to go far, a few blocks is fine.
Move your Van Around Daily
Don't stay overnight in the same place every night, and if you do, move along the next day.  If you decide to stay in the same city for a while then move around. Pick out 10 areas and keep moving around frequently.  Remember, you can get into trouble by stealth camping, so you must keep moving around.

Location Choices
Most stores with parking lots don't mind overnight campers.  This way, you can run in and purchase the items you need and keep on moving the next day.  Many stores don't mind stealth campers, and they are Walmart and Casinos. Cabellas is an excellent place to park an RV or a truck.  Cracker Barrel has free overnight camping in their parking lots. There are signs up that indicate where campers and trucks can park overnight in the back of the store parking lot.  Home Depot and Lowes have parking lots for campers that allow you to work on your vehicle as well. Sam's and Costco have large parking lots for stealth campers, and 24-hour gyms are suitable for showering and working out (if you are in a need of great backpacks for working out in the gym, check this guide).  They allow you to park there as well.
Trucker Stops and Rest Areas
Truck stops are great for showers and breakfast, and some do have some spots for overnight campers, but ask first because most are reserved for truck parking.  Rest areas are significant because, generally, they are out of town and in the wooded areas. This way, you get some sleep and can walk around and get some exercise. They have bathrooms, and no one bothers people who are tired of traveling.
Parking is not enforced at bars and taverns because safety is better than a DUI, so parking is overlooked.  These parking lots are suitable for an overnight stay. Just remember to move along in the morning.
Safety Tips for Stealth Camping
If you decide to stealth camp, then remember to arrive late and leave early. Check your surroundings for safety and make sure you follow the rules in the areas you are parking for the night.  Don't start grilling out in a parking lot and drawing attention to yourself. If you decide to be a city camper, then build a stealth camper for the city. If you decide to combine both city and nature, then find off-road campgrounds or parks and stay for the night.  Some camping places only charge 5 dollars without electricity. Rest areas are free and if you belong to a gym, 10 bucks a month at Planet Fitness gives you a daily shower for cheap.
In addition, hold on to your keys (Tile Key Bluetooth Tracker can be a great asset), keep your vehicle clean so you don't draw attention, move around every night, and park in areas that have a lot of street lights and you should be good to go.
Most Read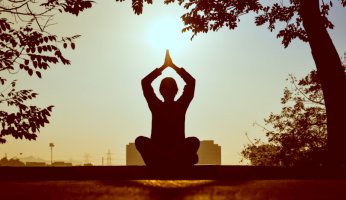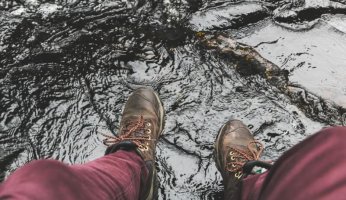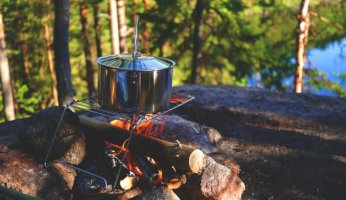 Subscribe to our Newsletter