Summit County, Colorado – A Spring Break Destination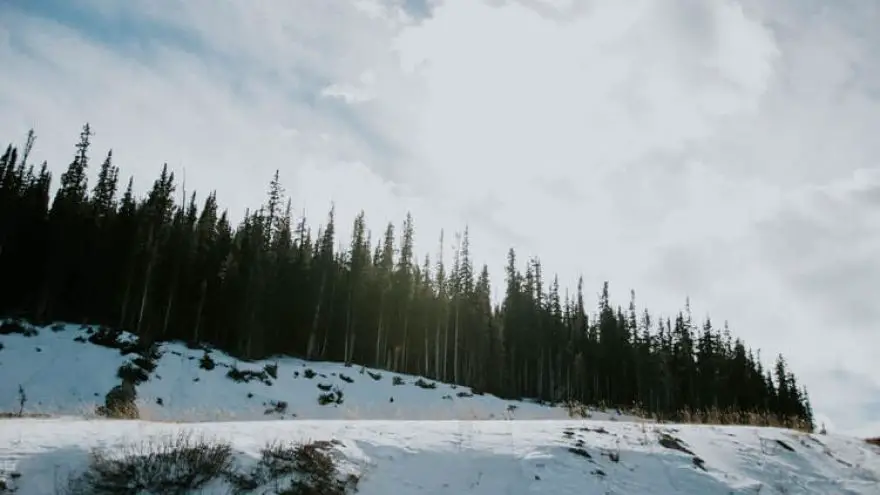 Summit County, Colorado – A Spring Break Destination
gearweare.net
As nice as heading to the beach for spring break can be, for diehard powder chasers, this time off offers the perfect opportunity to spend a week making turns in the mountains. Of all the places in the US to head to for a spring break ski vacation, Summit County Colorado is one of the best. This is because Summit County offers all of the amenities of the perfect ski destination while remaining incredibly accessible. This area is only an hour and a half drive from the Denver International Airport, yet feels like it is way out there in the middle of nowhere. Visitors will also have access to four major ski resorts that are within the county itself, and four others that are less than an hour away.

Summit County is made up of four main towns, with a few smaller areas nearby. Breckenridge is probably the best known and most visited by those coming from outside Colorado. Located on the southern end of Summit County, Breckenridge is nestled in a valley between the Ten Mile Range and Bald Mountain. Views of these mountains are available all along Main Street, which offers a quintessential western mountain town feel and features some buildings, such as the Gold Pan Saloon, which have stood in the same spot since the 1800s.
Staying in Breckenridge is a good idea for those trying to maximize their time skiing and minimize their time driving since direct access to Breckenridge Ski Resort is available at multiple locations throughout the town proper. Even those who can't walk to the resort can take free buses from almost anywhere in Breckenridge. Furthermore, Breckenridge is the best place to stay for spring breakers interested in nightlife as well as skiing, since Main Street is filled with fun Après and late-night restaurants and bars, and is typically populated by an energetic crowd of individuals in the 20s and 30s.
Those looking for a more quiet experience should stay in Frisco, Dillon, or Silverthorne, the other three towns that are located within Summit County. These areas are typically less crowded than Breckenridge, and the prices for rentals may be considerably cheaper. Furthermore, guests who primarily want to ski Copper Mountain should opt to stay in one of these towns over Breckenridge, since they will provide much better access to that mountain. Of course, condos right at the base of Copper Mountain can also be rented, which can provide a super fun vacation experience but makes accessing the rest of what Summit County had to offer more difficult.
The final two ski resorts in Summit County are Keystone Resort and Arapahoe Basin Resort. Both of these are most readily accessible from Dillon, however, the main area of this town is still pretty far away. Try looking into staying at the base of Keystone for a similar experience to the ones found at Breckenridge and Copper. Summit Cove is another area where rentals can be found that provides quite an access to both of the resorts located along Route 6. Both the Keystone area and Summit Cove are technically located within Dillon, however, they are very much removed from the town center.

Now that we have covered some the places one can stay in Summit County, we need to talk a bit about the different resorts. As mentioned earlier, Breckenridge is probably the most popular. Laid out along 5 of the peaks that make up the Ten Mile Range, this resort is huge. There are lift and hiking access to back bowls and side country, as well as lots of mellow terrain for those who are just learning. A word of warning to new snowboarders though, Breckenridge features lots of cat-walks, making it a difficult and frustrating place to learn how to ride.
Besides Breckenridge, Keystone is the other Vail Resorts own ski resort in Summit County. Keystone is all about the steeps, and here expert skiers can enjoy a plethora of high angle groomers where they can test their speed. Furthermore, the three peaks that make up Keystone also provide access to some stunning back bowls, which can be accessed via hikes or by paying for a ride on the snowcat. Furthermore, Keystone has some excellent beginner terrain including the 3.5-mile long green, Schoolmarm.
The downside of visiting either Breckenridge or Keystone is that both mountains are quite expensive. Those wanting to save some money should head to the non-Vail Resorts-owned ski areas of Copper or Arapahoe Basin. Like the aforementioned resorts, both of these mountains provide access to back bowls and side-country as well as excellent groomers. Copper, in particular, is loved by locals and features some of the best terrains around. They also have an excellent terrain park with a half-pipe and are the home to the Woodward training facility that is housed in Summit County. Arapahoe Basin is another local favorite, with some of the steepest and deepest slopes in Colorado. This mountain is also located right on the continental divide so the views here cannot be beaten.
Once one heads down from the slopes there is still lots to do in Summit County, another reason why these particular area is being suggested as such an excellent location to spend spring break. As already mentioned, there is a lively nightlife in Summit County. Some of the best nightlife happens in Breckenridge, but with breweries, restaurants, and bars all throughout the area, there is somewhere cool to check out no matter what part of the county you are staying in. There are also a plethora of other wintertime activities that are available here, such as snowshoeing, cross-country skiing, and dog sledding. There is even an ice castle in Dillon that every visitor should be sure to check out.
The final reason to head to Summit County for spring break is the weather. Starting in March the temperatures in this area can get as high as the 40s during the day, making for a pleasant spring skiing experience. Despite the high temperatures though, this counties location at 9,000 feet above sea level ensures that you will still have lots of snow to enjoy.
Most Read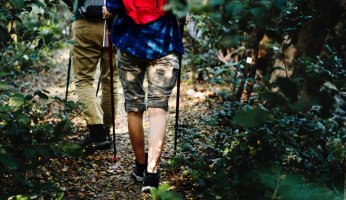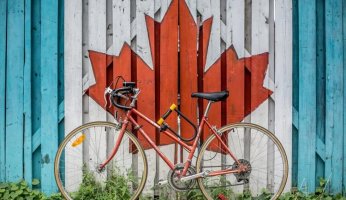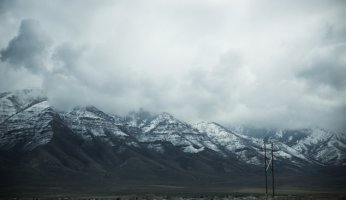 Subscribe to our Newsletter