Surfing Etiquette and Why It Matters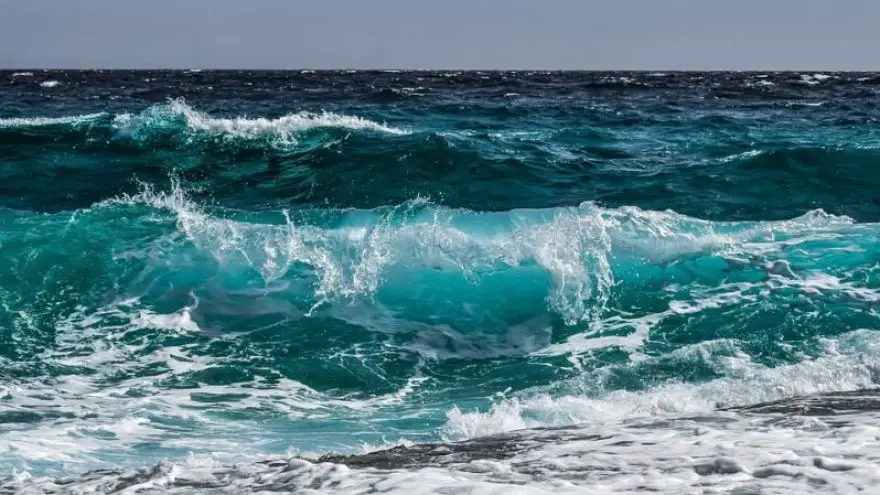 Surfing Etiquette and Why It Matters
gearweare.net
You may have heard about the territorialism that some locals display at their hometown beach or the aggressiveness that some surfers display when a newbie drops into a wave before their turn. These tales are not myths, and the behavior that is displayed is a reaction to the surfing etiquette that is almost ubiquitously followed being broken.
As crazy as the reaction to these rules may appear, they have been put in place and are enforced for a reason. Surfing is a dangerous sport, and these rules help to keep everyone at a beach safe as the ride the waves. These rules determine who gets to ride which wave so that two surfers don't end up crashing into each other as they ride the same break. Surfing etiquette also helps to ensure that the same person doesn't end of taking their unfair share of the waves. These rules govern the lineup, which dictates who gets to paddle into which wave. The basic idea is that everyone should wait in line until they get to be the surfer who is furthest out on the break.
Follow these rules and you will be able to have a great time catching waves, no matter what your ability level is.

Surfing Etiquette: Know and Follow The Rules That Govern Right of Way
The way that wave priority works can be broken down into the following four rules:
The surfer who is the furthest out (i.e. who has been waiting the longest time) has priority.
The surfer who is the furthest inside (i.e. who is closest to the peak of a break wave) has priority.
The surfer who is first to feet (i.e. who is able to stand on their surfboard first) has priority.
When multiple surfers are inside a duel-peaking wave the surfer who communicates by yelling "left" or "right" has the priority of that side of the wave. Another surfer may take the wave going the other direction.
These rules of priority should be followed in the order that they are presented above. With this progression, only one surfer should ever be in a wave at the same time.

The Don'ts While Surfing
Don't Drop In – Dropping in refers to the act of cutting in front of another surfer in a wave they are already riding. This violates every rule of priority and should never be done. That is, it should never be done except if someone has broken the rules and needs to be punished.
Don't Snake – When a surfer skips their place in the lineup by paddling other surfers it's called snaking. Don't do this, as it is unfair to everyone else who is waiting. Instead, be patient and wait your turn.
Don't Take All the Waves – This one mostly applies to longboarders, who are able to catch waves further out. This gives them a better priority, but these surfers should still not take every wave they can since this will stop others from being able to surf. The no hogging rule also applies to everyone though. Basically, this means that you need to take your fair share so that everyone can enjoy their time in the waves.
Don't Lose or Throw Your Board – If a surfboard hits someone it can cause a lot of damage or even death. These are dangerous tools, and it is your job to keep track of yours. Use a tether and don't throw your board as a way to get out to surf.
The Do's While Surfing
Do Respect the Locals – There is a long tradition within surfing etiquette of respecting the locals of an area. These are the people who surf the waves you are enjoying every day and because of that their rights to these waves should be respected.
Do Say Sorry – If you end up dropping in on someone by mistake, or accidentally run into someone, make sure to apologize right away. This applies to any way that you realize you may have violated the beach etiquette as well. We all make mistakes sometimes and learning the rules at a new break can be nuanced, so just fess up so no hard feelings are internalized.
Do Surf Within Your Ability – If you are a novice don't try to hang in the lineup with the big dogs. Stay within your ability, making sure to only go for waves you can actually ride. Getting into a wave that is too big for you will just deprive other surfers of it and will end up pissing everyone off.
Learn How to Paddle Out – Make sure you stay out of the way while paddling out. Although moving through unbroken water is ideal, it may put you in the path of incoming surfers. If that's the case it is your job to stay out of their way by taking a route through the white water.
Do Help Other Surfers – If you see another surfer who needs help make sure to provide any assistance you can as quickly as you can. Surfing is a dangerous sport and everyone needs to have each other's backs out there, so surfing etiquette in service of assistance is more than welcome.
Do Respect the Beach – We are all able to enjoy surfing because of the wonders of mother nature. Respect this by leaving on footprints on the beach and picking up any trash that you see.
Most Read