The Most Epic Places to Go Skydiving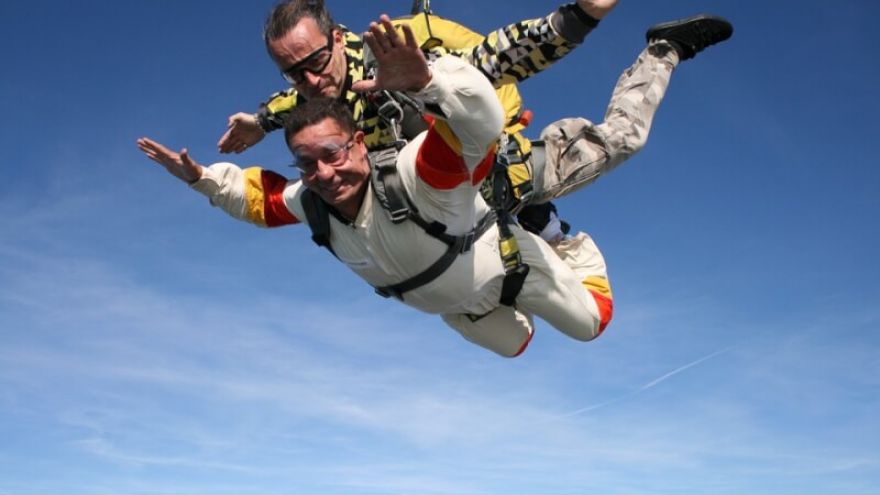 The Most Epic Places to Go Skydiving
gearweare.net
The fact that skydiving has become incredibly accessible, with countless tandem jump companies located all over the world, means that many people now have this adventurous experience on their bucket list. And for good reason – skydiving offers one of the most incredible adrenaline rushes in the world along with stunning views of the earth as you have never seen it before. The experience is so incredible and intense that some even claim that skydiving changed their mental outlook during a difficult time.
Wherever you choose to go skydiving is sure to be an incredible experience. However, we'd be lying to ourselves if we claimed that everywhere on this Earth is as beautiful as everywhere else. With this in mind, why not maximize your skydiving experience by choosing an especially beautiful area to fall through the sky above. Here I have compiled some of the most beautiful drop zones in the world. Some of these skydive experiences are so incredible that they necessitate a trip to a certain location on their own.
Hawaii, USA

Wherever you are on Hawaii you should be able to find a skydiving experience close to your home base. Another thing you can be certain of when choosing a skydive experience on this chain of islands is that it will be absolutely stunning. Hawaii features pristine oceans with stunning beaches, as well as lush forests that cover mountainous terrain and active volcanoes. Of all these spots, those located on Oahu are often considered the most beautiful drop zones. There are two skydiving outfitters on the Big Island, as well as one on Maui and Kauai, and three on Oahu.
Cape Town, South Africa

The nature surrounding Cape Town is stunning. The long green expense of Cape Peninsula with Table Mountain to the north is the view in one direction, while in another is the urban expense of this South African city itself and in another is blue, as the South Atlantic Oceans moves far beyond the horizon. It's a clashing of environments, with the land meets the sea and the wilderness meeting human development that can be best viewed from a couple of thousand feet above. There are quite a few skydiving operations in this area but Skydive Cape Town seems to have the best and most number of reviews.
Interlaken and Lauterbrunnen, Switzerland

These two towns are located within the heard of the Alps and have become a destination area for a quality outdoor adventure of all kinds. They are both located quite near the famous mountains Matterhorn and the Eiger, both of which you will be able to see as you skydive from a starting point of 14,000 feet. Both of these towns are listed as an equally wonderful view can be found above each. Interlaken is slightly larger, with a population of around 5,000, meaning the view over this valley has more developed areas. The town itself is located between two lakes and surrounded by steep mountains and wilderness though. Skydiving over Lauterbrunnen is slightly more remote. Both of these areas are incredible choices though with a plethora of visible waterfalls and stunningly epic mountains as far as the eye can see, and can be booked through Skydive Lauterbrunnen.
Dubai, United Arab Emirates
Peruse through almost any list of the best places to skydive in the world and you may begin to notice a trend. Most of the areas on these lists are natural wonders. Dubai is almost always the exception to this rule. Although the skyline of this incredibly modern city is quite impressive, the real reason this drop zone always makes the list are the views of Palm Jumeirah, the eerily geometric man-made island that extends into the Persian Gulf from the edge of Dubai. There is only one option for tandem skydiving in the area, which is Skydive Dubai. With this outfitter, you will be flown to 13,000 feet above sea level before jumping from the plane above this desert city.

Moab, USA
This small town in the mars-like state of Utah is an awesome place to do pretty much anything that involves getting rad in the outdoors.

Skydiving is no exception, especially since this town is home to Arches National Park, which features some of the most stunning sandstone arches in all the western United States. Those who want a peak of canyons can pike a drop zone over Canyonlands Nation Park instead, which is a labyrinth of deep canyons as far as the eye can see. Outside of the parks, there is also a plethora of stunning almost other-worldly rock formations and deep canyons. This guarantees that whatever direction you look while skydiving here the view will not disappoint. Check out Skydive Moab for details on pricing and booking.
Mt. Everest, Nepal

Those who want to experience Mt. Everest but don't want to climb the tallest mountain in the world can get an insane view of the upper parts of the mountain by skydiving nearby. The drop point for these skydives is at the startling elevation of 23,000 feet above sea level. This means the oxygen tank is necessary for everyone who wishes to do it. Even the point where you land at the Ama Dablam Base Camp is at 15,000 feet, which is higher than most drop points. Needless to say, this is an extreme skydive in an extreme environment. The price is also extreme, costing an insane $22,000 for each person. For those who can afford it though, the perfect views of Everest and with the endless peaks and wilderness of the Himalaya is worth the price.
Most Read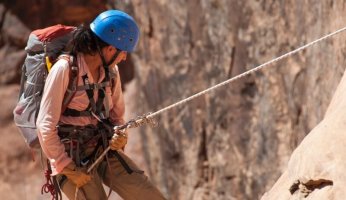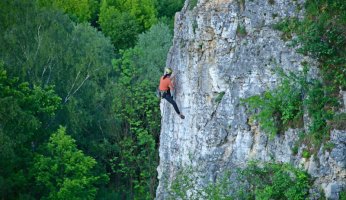 Subscribe to our Newsletter