The National Parks – Canyonlands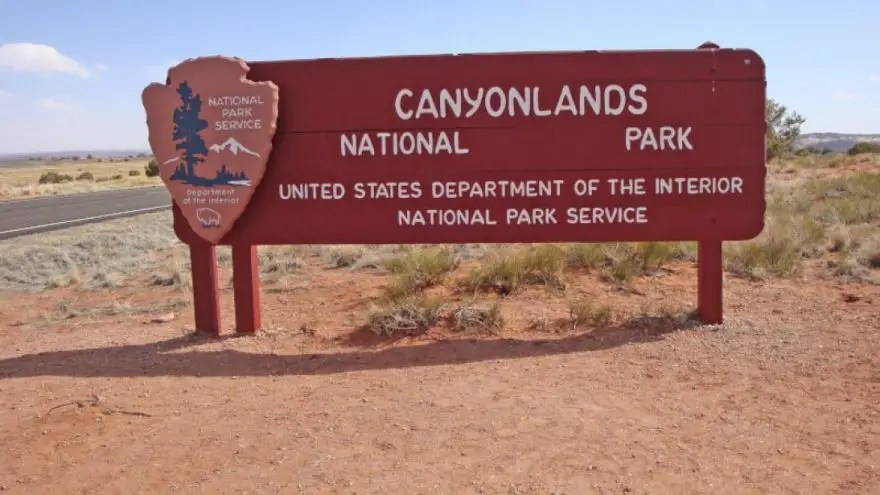 The National Parks – Canyonlands
gearweare.net
Canyonlands National Park is an epic expanse of canyons that covers 527 square miles of land in the eastern part of Utah. Just outside of the small adventure hub of Moab, this park is especially popular among individuals who enjoy white water rafting and kayaking, exploration using four-wheel-drive vehicles, and hiking deep into the backcountry. It is made up of four distinct districts, all of which have different entrances and are not readily accessible to each other from within the park. Each district offers a very different experience, and between the them there is an activity in Canyonlands that will fit everyone's interests and fitness level.
Island in the Sky
This district is located 1,000 feet above the others on a mesa where sheer, sandstone cliffs plummet, offering spectacular views. The Island in the Sky is the most accessible district. It is only a 40-minute drive from Moab to the entrance, and once inside, those short on time or with mobility issues can enjoy the park via a 35-mile round trip drive filled with awe-inspiring overlooks which can be viewed from, or a short distance from, the car. Some of the best overlooks include the Buck Canyon Overlook, the Shafer Canyon Overlook, and Grand View Point.

Those looking for a bit more adventure can also find it in Island in the Sky, which has many hiking trails ranging in difficulty. One of the most popular and easiest trails is to Mesa Arch, a gorgeous sandstone arch that is perched right on the edge of the drop-off into the canyons below. The hike is only 0.5 of a mile, over flat terrain, and shouldn't take more than a half hour. Another great option for an easy hike is Murphy Point, which covers 3.6 miles, making it perfect for filling an afternoon with beautiful views.
Moderate and difficult hikes can also be found in the Island in the Sky. Those looking for a history lesson should check out the Aztec Butte, a steep climb over two miles that wends its way past the ruins of a few Puebloan granaries. It is also possible to descend into some of the canyons on the Gooseberry Canyon, Syncline Loop, Murphy Loop, Alcove Spring, Wilhite Canyon, and Lathrop Canyon trails. On these trails, you will experience an elevation change of at least 1,300 feet. These are arduous hikes that will take a full day or more, and require a high level of fitness and hiking knowledge.
Another fun thing to do in the Island is the Sky is the 100-mile White Rim Road. This four-wheel-drive road is perfect for high clearance vehicles and bikes. You need a day use permit to drive the road, and ATV, UTVs, and OHVs are not permitted.
The Needles
The Needles district is another great area to go hiking in Canyonlands National Park. Named or the incredible sandstone spires that populate the landscape here, this area will provide you with a wilderness feel but is still accessible enough for day hikes. Getting to this part of the park takes a bit more effort though. From Moab, you must drive 40 miles south on US 191, then another 35 miles on UT 211 west. When the road turns from pavement to dirt, you have reached the park. Because of the distance that you need to travel to reach the Needles, anyone who wants to stay more than one day in this district should think about camping there. The Needles Campground is open year-round, with 27 individual sites and 3 group sites. The individual sites cost $20 per night. Amenities in the campground vary from season to season, so make sure to double check what will be provided and what you will need to bring.

Hiking in the Needles is more strenuous and requires a thorough knowledge of how to navigate in the backcountry. There are some easier trails though, which will lead you to cool historic locations where you can find petroglyphs and ruins from both Puebloan and cowboy societies. Other awesome hikes to check out include Squaw Canyon to Lost Canyon and the Confluence Overlook, both of which can take up to 6 hours to complete. If you're looking for greater backcountry adventure, the Lower Red Lake canyon and Salt Creek Canyon Trails are overnight treks that can be found in this district. Salt Creek Canyon is an especially cool hike, with many arches and archeological sites, as well as easy access to water the entire way.
The Maze
The Maze is the most difficult district to explore in Canyonlands National Park. Few go back here, and those that do usually spend a minimum of three nights. Four-wheel-drive roads and hiking trails can both be found in the backcountry of this district. Whether you are traveling by vehicle or on foot, it is recommended that you only plan a trip to the Maze if you have extensive wilderness experience and are prepared to self-rescue of necessary.
The one possible day excursion in the Maze is to Horseshoe Canyon, where you will find the Great Gallery, an area with some of the best-preserved rock art in the country. A seven-mile round trip will get you to this area. The hike is quite strenuous, and you should be prepared for it to take 4 to 6 hours. Getting to Horseshoe Canyon from Moab takes another 2.5 hours, so plan your day accordingly.
The Rivers

The final district in Canyonlands is made up of the Colorado and Green Rivers. The two rivers confluence within the park, and the combined force has created some world renowned white water rafting. Cataract Canyon, which is not accessible by any means besides boat, runs through the heart of Canyonlands, and offers flows of great speed and power. To raft this area one needs a high level of knowledge and skill, those new to the sport can also explore Cataract Canyon as part of a guided tour though. Before planning a river trip in Canyonlands, make sure you have all the proper permits and a thorough knowledge of the current environmental conditions.
Most Read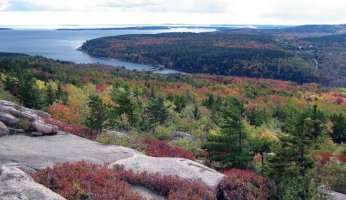 Subscribe to our Newsletter