Things to Do in Ski Towns Besides Skiing or Snowboarding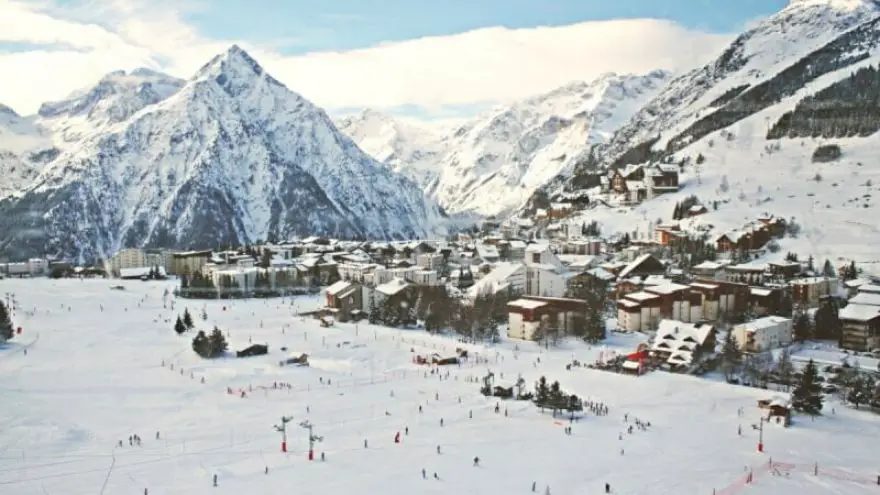 Things to Do in Ski Towns Besides Skiing or Snowboarding
gearweare.net
These days it seems like everyone is learning how to ski or snowboard. According to the National Ski Areas Association, 9.2 million people participated in one of these two snow sports during the 2016-2017 season. The popularity of these sports makes it likely that you have been invited on a few ski trips in your time.
If you are someone who doesn't ski or snowboard, going on a vacation centered around these sports may seem unappealing. Even if you do spend a day or two on the mountain, it is likely you won't have the same stamina or enthusiasm as your friends or family who have being practicing for years. Before you turn down the invitation though, research what else there is to do in the ski town you're visiting. Skiing and snowboarding aren't the only wintertime activities, and many of these towns have picturesque settings and bustling town centers that are easy places to meander away a few hours. To get you started, the following list compiles some of the most popular things to do in a ski town besides ski.
Ice Skating
If the resort that you are staying at doesn't have an ice skating rink it is likely that the town it is in does. This can be a fun activity for the whole family, or a romantic way to spend the afternoon with your significant other. In the chilly areas where ski resorts are located, often the lakes themselves become the skating rinks. Staking on a natural lake can be a novel experience for those from warmer climates.
Tubing and Sledding
Tubing or sledding are great ways to satisfy your need to go fast down a hill without strapping on skis. Many ski mountains have areas set aside for tubing, but they can also be found off resort. Buying a cheap sled and finding the local sledding hill is a cheaper way to get the same thrill while also connecting with the community
Dog Sledding
Many ski towns have businesses that offer guided dog sleds. This is a great way to get outside and experience something that is (probably) new. These tours can be as long as a couple hours, and are a great experience for anyone who is an animal lover.
Snowmobiling
Renting a snowmobile will allow you to explore similar terrain as you would on a dog sled tour, but with more freedom. Most ski areas have plenty of snowy trails that can accommodate a snowmobile with ease. This is the perfect activity for the gear-head on your trip.
Snowshoeing
Snowshoes make it easy through deep snow. They will allow you to hike buried trails with less effort, and is a peaceful way to pass the day. Snowshoes are cheap and easy to rent. If you don't know where the best hikes are, ask the people in the shop you rent your snowshoes from. They will probably also be able to tell you which trails have seen a lot of foot traffic and which are likely to have unbroken snow. The more traffic a trail sees the easier it will be to walk.
Cross-County Skiing
Also known as Nordic skiing, this activity offers the same tranquility and autonomy as snowshoeing while also allowing you to move with greater speed. These skis allow you to lift your heel so you can slide quickly across flat terrain. It is possible to take them onto almost any trail, but make sure you know you will be able to handle the terrain you encounter before setting out. Designated Nordic ski areas also abound. These areas will have set trails that are already tracked out, and offer maps of the area, making the experience much easier for a beginner. They aren't free, but the cost is usually marginal.
Ice Fishing
For a different type of experience that just might provide you with dinner, ice fishing is a super fun activity. Although it's possible to go on your own, hiring a guide will ensure you drill your ice hole and set up your line correctly. The guide will also be able to tell you which lures to use, which will greatly increase your chances of catching a fish. Be aware that this is a sedentary activity done in the outdoors, so if it's going to be a cold day, make sure to bundle up.
Horse-Drawn Sleigh Rides
This festive activity is found at many ski resorts. It's a fun way to explore town that allows you to avoid walking. These sleighs are usually piled high with blankets, meaning you don't have to worry about getting cold. The perfect way to spend the evening with your sweetie or a great adventure for the whole family, a sleigh ride is sure to be a hit with everyone on your trip.
Spa Day
Take advantage of a day to yourself by visiting the spa. Most ski resorts have one in house, so it's likely you won't even have to leave the building. There may also be some off resort, so if you want a better deal on your spa treatment shopping around is a good idea.
Thermal Pools
This is an activity that you may have to drive for, but getting to enjoy a natural hot spring can be well worth the trek. Mostly found in the Rockies and the Sierras, these springs are more than just comfortable – they also carry minerals that are great for your health. Most hot springs that you go to are built up with manmade pools and require an entry free, but there are some that are completely untouched. These pristine hot springs sometime do involve a hike in.
Winter Festivals and Events
Wintertime festivals and holiday fairs abound in ski towns, especially around the holidays. Christmas markets offer unique, handmade gifts, while some events, like the snow sculpture championship that happens in Breckenridge, Colorado every year, are worth a trip to the ski town on their own. Look on the municipal or town website to find a list of local, upcoming events.
Most Read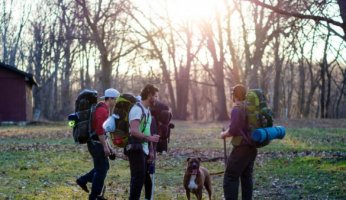 Subscribe to our Newsletter