The Humminbird 408120-1 597ci FishFinder Review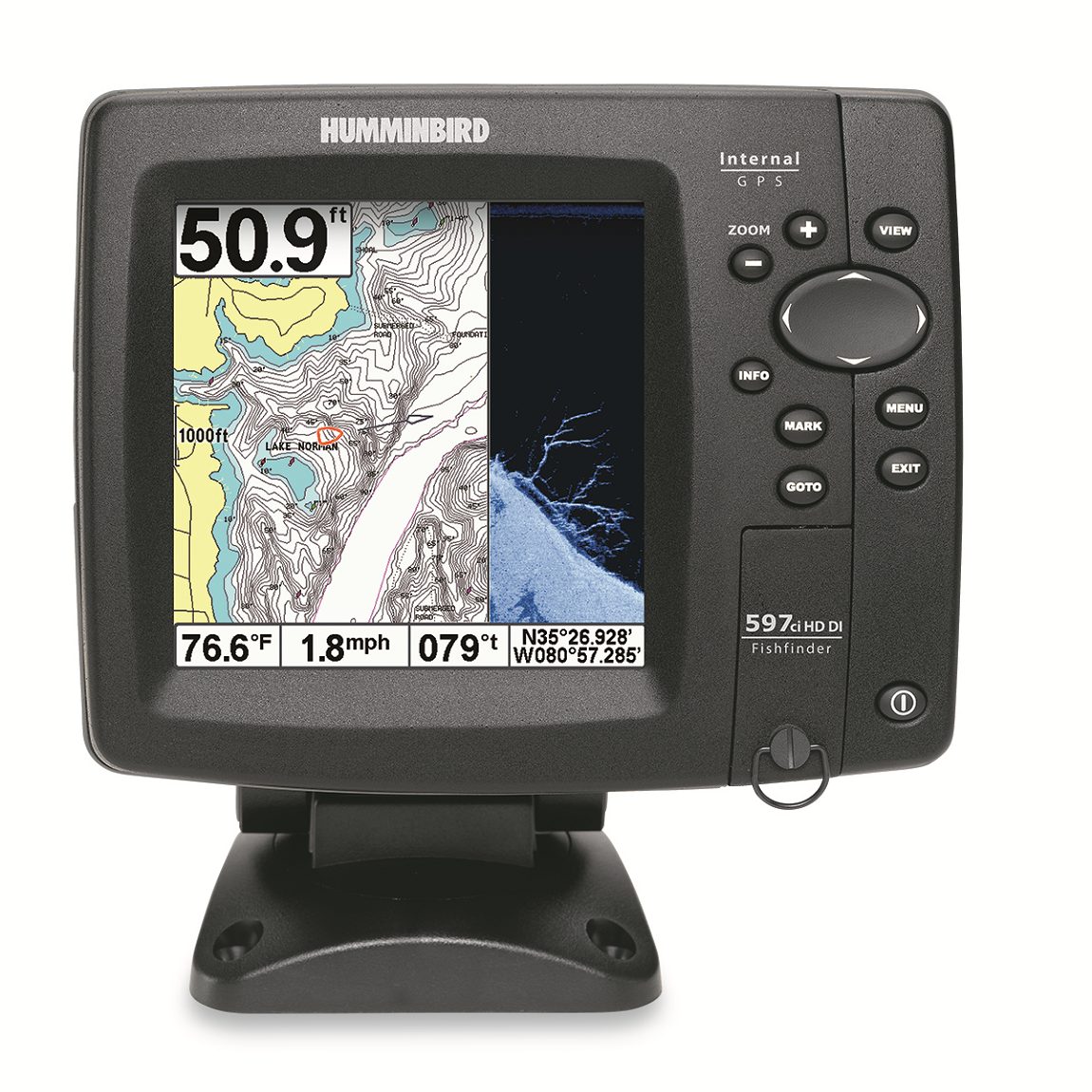 There are a few things that are certain whenever you go out on a fishing expedition; one is that without knowing where the fish are you are going to have a hard time catching any of them. To do that, you'll need one of the best fish finders available, and one that meets all of your specific needs. Humminbird does an excellent job of making sure that you are taken care of, and the 597ci is no exception.
Humminbird
Humminbird, by the whole, is a company that you should trust. They have poured a lot of resources into their products, and that indeed shows once you start looking at any of the fish finders that they offer. For over 30 years, they have been building options for professional and recreational fishermen alike.
The Humminbird 597ci is another in that long line of successful products. It might not be the cheapest model on the market, but it is well worth the money and you truly get what you pay for.
Top Features:
There are a lot of great things about this fish finder, but in particular, you should understand the:
DualBeam Sonar
This fish finder comes with the DualBeam Sonar that Humminbird has made a name for themselves with. The combination of broad and narrow beams will work together and create a bright, clear view of the watery world beneath you. You will have highly accurate views of fish and structures beneath the water thanks to the 20-degree narrow beam, while the wider 60-degree one provides you with the best view of the total picture, including baitfish and other fish that might be lurking nearby.
The addition of SwitchFire makes it even easier to track everything. This lets you choose the kind of information that is shown on the screen, giving you the ability to adjust your sonar as fishing conditions change, always making sure you have just the right amount of information to make the big catch.
On top of that already impressive array, TreuArch technology takes the information that is received and processes it in a way that is more efficient than almost any other fish finder in the industry. There will not be any interference of noise leftover to get in the way of you seeing every fish that you are tracking in high detail.
GPS
With the GPS included here, you'll be able to find out exactly where you are, where you are going, and how you can get back to the place later. Being able to save your exact location makes sure you never miss out on a great fishing spot, and you can always make it to where you had the most success. Built into the software are maps for almost any body of water you might find yourself in, including every river and lake int he United States.
5" Display
This incredible display is among the best that you are going to find anywhere in the market. The LED backlit screen that is used here and on this screen you will be able to see almost everything that is going on underneath you. The selective Fish ID feature makes use of the most advanced sonar processing technology available and shows you any time that a fish is detected and shows you the depth that it is at along with the relative size of that fish, so you can know what to expect.
4000 Watts of Power
With 4000 watts of power, this is an incredibly powerful piece of electronics. This kind of output can sometimes take its toll on the power source, but this fish finder was designed specifically to last for hours on the water and never cause you to worry about whether or not you are going to run out of juice.
The Verdict
At the end of the day, there are a lot of options available to you right now, but it is easy to see why this is one of the absolute best. The powerful sonar, incredible GPS system, and high-quality screen come together to create an option that you should not miss out on.