Biking
Whether you cruise down the road or attack rough and rocky trails, what good is bike gear if it just isn't able to stand up to the conditions?
We aren't just a spot for hikers, campers, and trail runners. We know that for many of us, cross sports into several different categories of what we like to call fun. 
Bikes, clothes, navigation, safely, parts, analytical gear, and all the other cool or useful stuff out there has to be top notch to be worth their price tag. For that reason, we spend the time to research as deep as we need to go to find the very best in biking gear, making it worth every penny spent. And if a piece of gear gets more hype than it deserves, well, we'll tell you about that as well!
Guides and Expert Advices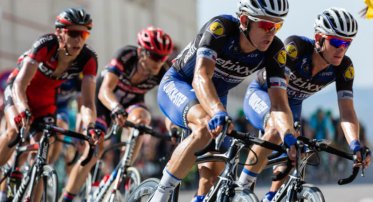 Beautiful Bike Races in the US
A great way to motivate yourself to bike further and more consistently is to sign up for a race. Each year hundreds of bike races h...