Beautiful Bike Races in the US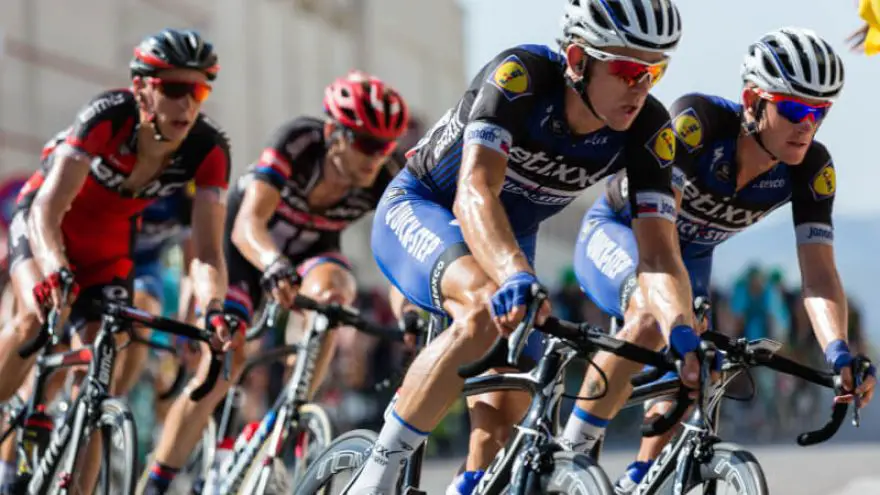 Beautiful Bike Races in the US
gearweare.net
A great way to motivate yourself to bike further and more consistently is to sign up for a race. Each year hundreds of bike races happen all over the United States, but not every one of these is created equal – some are, quite simply, far more beautiful than others. Furthermore, the US is a massive country containing many diverse ecosystems and topographies, and it is possible to competitively peddle through almost everyone. This means that among the many stunning bike races in the US to choose from one can continually be exploring new types of terrain.
The natural terrain that a bike race traverses can have a large impact on how difficult it is. For example, climbing a mountain or moving through a desert landscape with a large amount of sun exposure will obviously be harder than clocking mileage on flat ground or under the protection of deciduous trees. However, the more difficult the terrain the more beautiful it may be. This is not to say that there is not also an allure to more approachable vistas though. Each has their charm and are equally enjoyable to experience by bike, albeit for differing reasons.
The real point here is that there are many different beautiful bike races in the US that take place in a variety of environments and at a variety of skill levels. Read on for a breakdown of some of the best. Some of these are long distance, involving multiple days on a bike, while others are completed within one day or less. This diversity, both in terms of topography and length, means that every biker is sure to find a stunning race that they want to take part in on this list.
This year's date: June 1st, 2019
Kansas may not be the first place you think of for a beautiful bike race, however, this race traverses rolling hills completely over gravel roads, offering a view into the backcountry beauty of this plains state. Since its inception just over ten years ago, Dirty Kanza has grown massively in popularity. It now includes thousands of riders and four distinct events – a 200 mile, 100 mile, 50 miles, and 25-mile ride.
This year's date: June 9th to 15th, 2019
This week-long 300-mile tour follows a different route through the Colorado Rockies each year, but as anyone who has visited this mountainous state can tell you, pretty much anywhere you go is stunning. This year's race will begin in Crested Butte, then take riders in a large loop through Buena Vista, Aspen, Carbondale, Hotchkiss, and Gunnison, passing over three mountain passes and through beautiful and varying terrain along the way.
This year's date: August 3rd, 2019
Multiple races are offered on this day, all of which are quite beautiful. Whether you choose to do the 33, 55, 65, 125, or one of two 100 mile routes laid out, you are sure to experience some wonderful scenery as you travel through the mountainous and densely forested terrain that can be found across the bay from San Francisco. Of the two 100 mile races, the Mt. Tam Century has more elevation gain, which also means it offers better views. Each of these courses is also fully supported.
This year's date(s): August 17th, 2019
At over 6,288 feet above sea level, Mount Washington is the tallest mountain in New England. Because it has a weather station at the top it also happens to have a paved road all the way to the summit. Every year this road is closed for one full day to allow bikers to race to the top. Although the race is relatively short compared to others on this list, the 7.6 miles of steady hill climbing involved is incredibly steep, with an average grade of 12% and an astounding finish at a grade of 22%. What is even more amazing is how fast people complete this race, with the current record standing at 49 minutes and 24 seconds.
This year's date: August 10th, 2019
We would be remiss if we didn't include at least one mountain biking race on this list, which follow more remote paths and are arguably more beautiful than their paved peers. The Leadville Trail MTB 100 takes riders through some of the most stunning parts of the US, starting at an elevation over 10,000 feet above sea level, and gaining more than 2,000 more as riders move through the Rockies over a course of seemingly endless single track. The course is out and back, with three aid stations placed strategically throughout.
This year's date: September 7th, 2019
Anyone who hasn't been to Maine yet needs to make the trek to the most northern state on the eastern seaboard, which has all the charm of New England coupled with the most stunning and endless rocky shoreline. Another quintessential feature of New England are lighthouses, which are the focal point of this race. There are three options to choose from in terms of length: a 100 mile, 62 miles, and 40-mile course. Whichever you choose though, you will have the pleasure of hugging the Maine coast and seeing many lighthouses along the way. This race is supported with rest stops and food, however, time limits do apply to these resources.
America by Bicycle

– San Francisco, CA to Portsmouth, NH 
This year's dates: June 1st to July 23rd, 2019
If you can't decide on one area that you want to experience via bicycle this summer, why not see it all? This is what you can accomplish as part of America by Bicycle, a 52-day 3,829-mile ride from California to New Hampshire. Contestants can ride as a single or as part of a team and typically average more than 80 miles per day. Other stops along to way include Salt Lake City, UT, Pueblo, CO, and Buffalo, NY, and the scenery is diverse and stunning, just like this magnificent country.
Most Read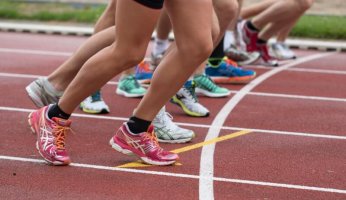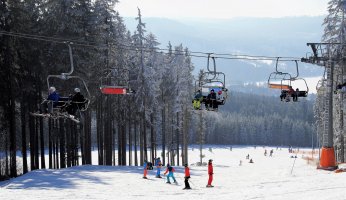 Subscribe to our Newsletter