Camping out West: From Desert to the Rockies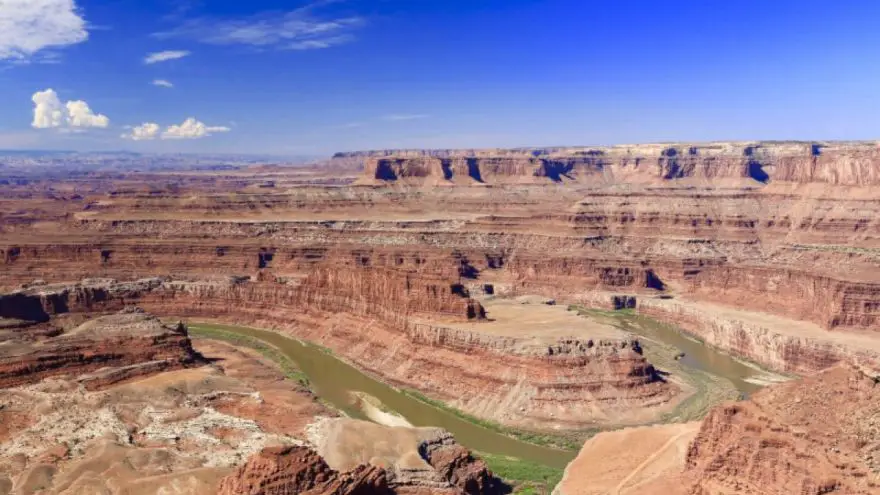 Camping out West: From Desert to the Rockies
gearweare.net
The western half of the United State is a vast landscape filled with extremes. Here, you can find mountains that stretch 14,000 feet above sea level, rocky oceanfront next to sandy beaches, seemingly never-ending desert, and the largest boreal rainforest in the world. With so many stunning places to explore, picking the location of your next western adventure can be a difficult task. To help jumpstart your ideas on where to go, this list compiles some of the best camping found in this vast region of the US. The ecology surrounding each area is diverse, however at each there are stunning views to enjoy before crawling into your tent for the night and plenty of activities, both daring and mellow, to fill your days.
North Rim of Grand Canyon National Park, Arizona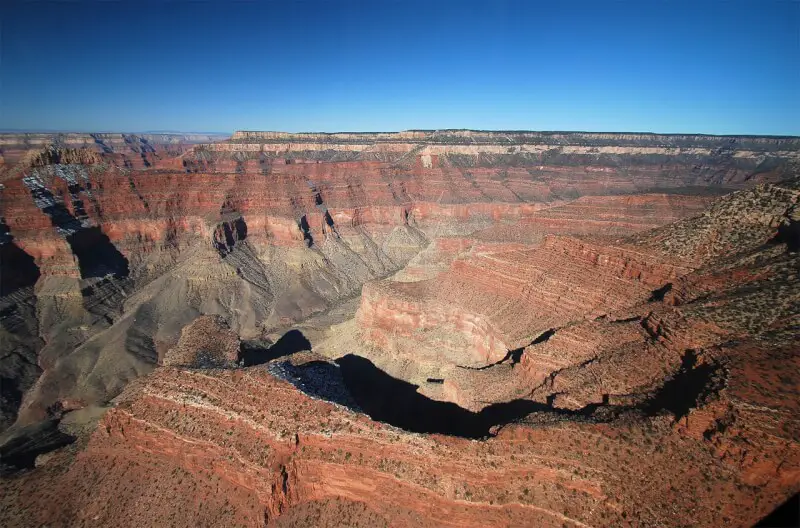 Opting to head to the North Rim as opposed to the more popular South Rim of the Grand Canyon is a chance to experience the same wondrous nature without the crowds. The North Rim Campground is not primitive though. Able to be booked for $18-$25 per night, these sites come with access to water, trash receptacles, a general store, and coin operated laundry and showers. Each also includes a fire pit and picnic table. Those looking for an even more secluded experience can head to the Tuweep Campground. The sites here can only be accessed with high clearance vehicles with 4-wheel drive, and the only amenities here are pit toilets and picnic tables, so come prepared. The extra effort is worth the views though – these campsites are perched right on the side of the canyon.
Big Bend Campground near Moab, Utah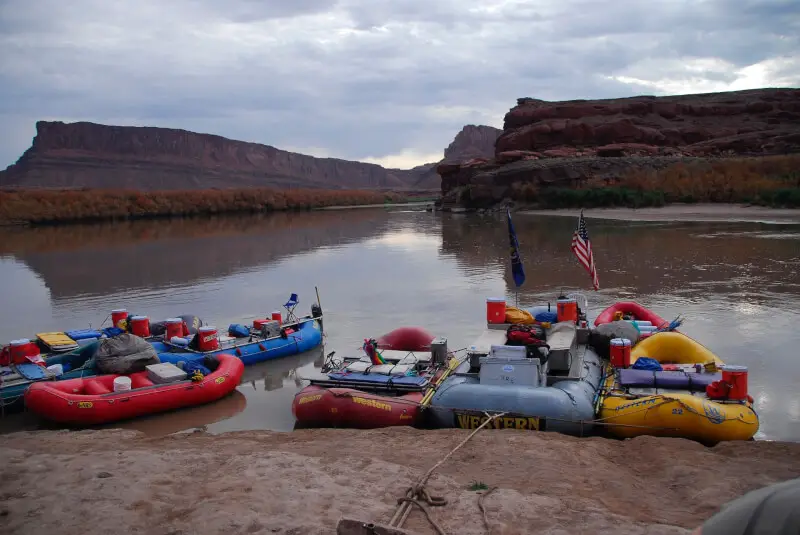 Moab is a hub for every type of outdoor recreation out there. Quality hiking, rock climbing, white water rafting, four-wheeling, canyoneering, and mountain biking can all be found here. Located right next to Colorado River, the Big Bend Boulders climbing area, multiple put-ins for boats, and less than an hour drive from town of Moab, Arches National Park, and Canyonlands National Park, Big Bend Campground will position you close to great spots for whatever it is you came here to do.
The topography alone is also worth a visit to this campground. Massive sandstone walls stretch up on all sides, topping out onto an unseen mesa. The amenities here include pit toilets, a dumpster, and a fire pit and picnic table at each site. The busy season isin Spring and Fall, when it is neither too hot or cold. The sites are first come, first serve, and fill up quickly during that time of year, especially on the weekend.
Piñon Flats Campground in Great Sand Dunes National Park, Colorado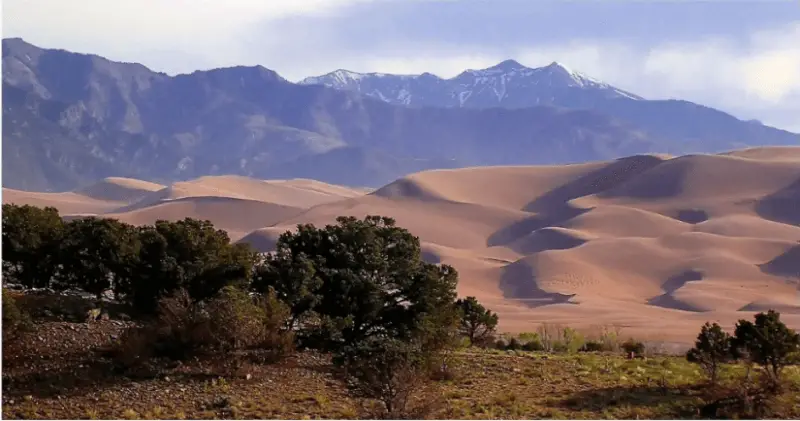 The backdrop to this campground is Great Sand Dunes National Park, where the largest sand dunes in the United States can be found. This surprising topography was formed over thousands of years and is only made more impresive by the fact that these dunes, features which are typically associated with the beach, are about as far from the coast as one can get within the lower 48. Their location in the Rockies enhances the vistas, as the dunes are accented by hills and mountains, including Mount Herard, which reaches a height of 13,297 feet above sea level.
The busiest time to come here is when the Medano Creek is flowing in late May and early June. However, coming at this time is worth it, since you will be able to swim just a short walk from your tent. Just make sure to book ahead of time. There are over 100 camp sites at Piñon Flats Campground. The individual sites cost $20 per night, while group sites are $65-$80 per night.  The amenities include restrooms, water spigots, fire pits, and picnic tables.
Point Campground in the Sawtooth National Recreation Area, Idaho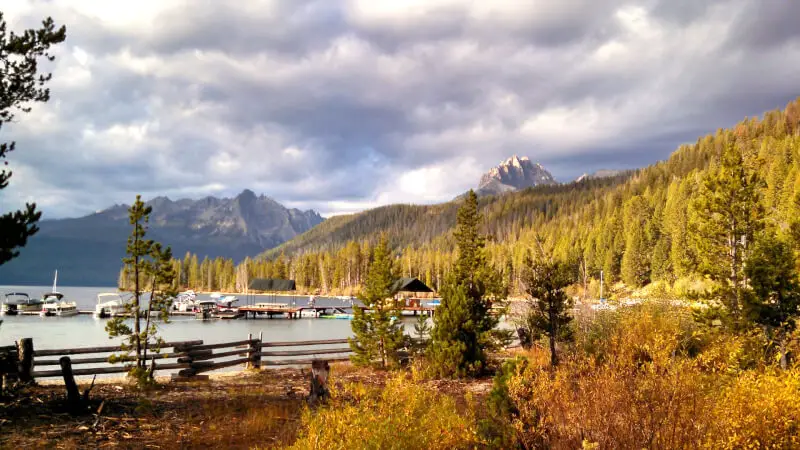 This beautiful campground is located right at the base of the Sawtooth Mountain Range and next to Redfish Lake. This location provides easy access to seemingly endless outdoor recreation, including water sports like water skiing, kayaking, and fishing, and 750 miles of trails through the surrounding forests and mountains. There are 16 campsites here, most of which have views of the lake. Half of these sites are directly accessible by car, while the remaining sites can only be reached by walking. Each site includes a fire pit and picnic table, and flush toilets, water, and a dump station are available to all who stay here. The area has cooler temperatures, even in the middle of the summer, and is only open May through September. Reservations must be made ahead of time, at least four days in advance.
Travertine Hot Springs outside of Bridgeport, California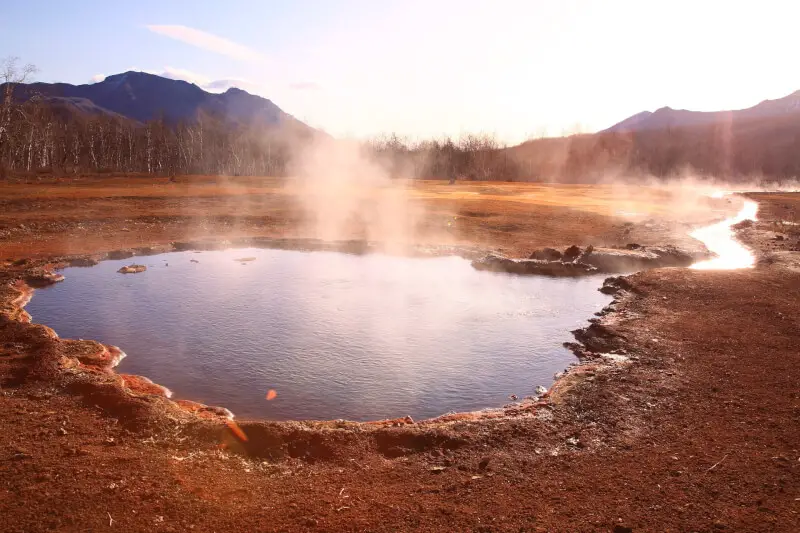 These natural hot springs are a wonderful way to enjoy a chilly California day in the mountains. One larger pool, which can fit up to eight people, and three smaller ones, which can fit two or three, can be found here, all with the stunning backdrop of the Sierra Mountains. These springs do get quite crowded, and many bathers don their birthday suites while enjoying the water, so this isn't necessarily a great place to bring the kids.
Camping can be found along the road to Travertine, Route 395, which is accessed from Bridgeport. It is primitive, dispersed camping, so come prepared with everything you will need. Finally, be aware that this road is not maintained during the winter and the area does see heavy snowfall at times. Make sure to double check the conditions before heading all the way out here.
Second Beach in Olympic National Park, Oregon
This national park is extremely diverse, encompassing tall mountains, old-growth temperate rainforest, and a varied coastline. The shore is where you will find Second Beach, which can be reached by hiking a mellow 0.7 mile trail. A few sites can be found in the wooded area next to the shore, but most of the camping is found on the beach itself. Surrounded by cliffs on all sides and featuring massive boulders coming out of the sea, this beach is the Pacific Northwest at its finest. It can fill up quickly in the summer, so planning a trip in the spring or fall can be worth braving the chillier temperatures. Put toilettes are the only amenity, and a bear bag and permit are required for all who camp here.
Most Read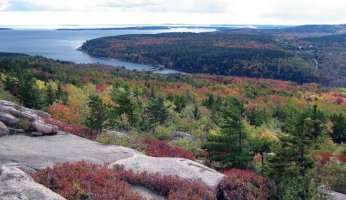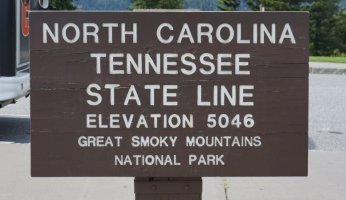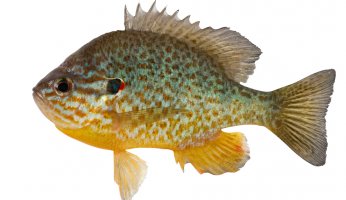 Subscribe to our Newsletter