The National Parks – Great Smoky Mountains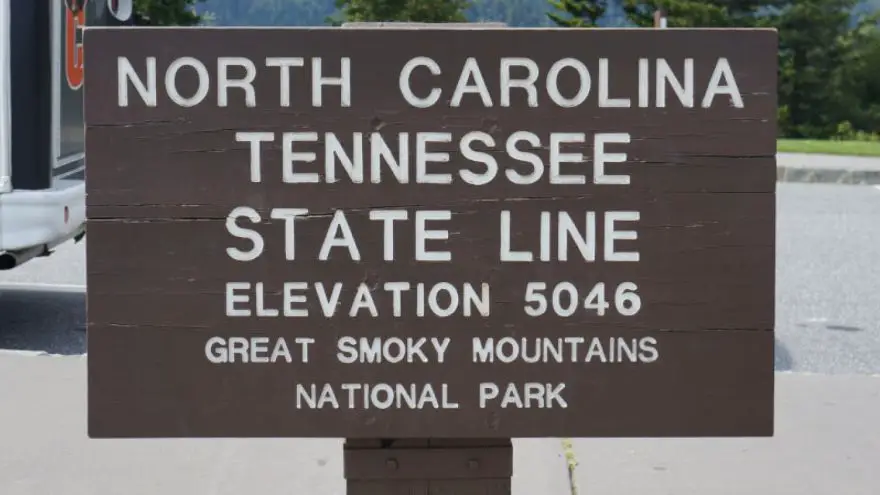 The National Parks – Great Smoky Mountains
gearweare.net
Nestled along the border between Tennessee and North Carolina, Great Smokey Mountains National Park represents the best of southern wilderness. Here, visitors will find peaks that stretch 6,000 feet above sea level, vast swaths of woodland about a quarter of which are old growth forest, and the most biodiversity of any park in the country.
The activities available here are as diverse as the flora and fauna. While most people come to drive the seemingly endless roads, others pass through on their way north via the Appalachian Trail. Those looking for activities that get them out of their car, but aren't quite ready for a through-hike will find plenty to do as well. There are endless hiking trails which offer opportunities to view waterfalls and wildlife. Road biking, fishing, horseback riding, and camping are also popular activities in this park.
Read on to find out more about Smoky Mountains National Park and to discover why this is the most visited of all the national parks in the United States.
The Incredible Ecosystem of the Smoky Mountains
One of the great joys of coming to this park is the vast number of plants and animals that visitors have the chance to view. In total, 19,000 species have been documented in Great Smokey Mountains National Park, and scientists think that this number may only be a fifth of the total species that call the park home. To locate where a specific species is, the National Park Service has a species mapper available on their website.

Elk, white-tailed deer, coyotes, box turtles, salamanders, and some 200 species of bird can all be found here. Black bears also populate the park. Although they are less dangerous than their larger, brown cousins, bear spray is not a bad idea especially for those venturing into the backcountry. The variety of plant species in this park is even more astounding. There are 1,600 types of flowering plants here, 200 of which are kinds of trees and shrubs. On top of that, there are 500 types of non-flowering plants, which include ferns and mosses.
Driving the Roads
In 2016 11.3 million people visited Great Smoky Mountains National Park. This is over double the number of recreational visits to any other park. Most of the people who come here do so to drive the 384 miles of roads, which can get quite congested during the peak months of July, August, and October.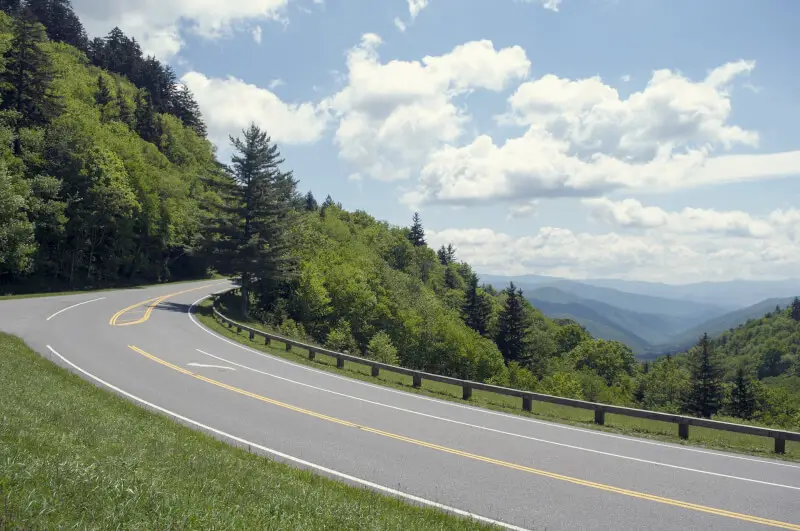 Although the summer is quite beautiful in this southern park, autumn is really the best time to visit. About 100 different types of native trees grow here, which paint the mountains in diverse colors as they begin to change. Furthermore, the forest tops even some of the tallest mountains in this park, and when the leaves begin to change they start at the highest elevations and work their way down.
For this reason, the leafing season in Great Smoky Mountains National Park can last from September through October. Driving is one of the best ways to see the colorful leaves. Some of the drives recommended by the National Park Service are the Cades Cove Loop Road, the Newfound Gap Road, and the Upper Tremont Road. The Roaring Fork Motor Nature Trail is also specifically suggested as a great drive to do when the leaves have changed.
Clingman's Dome
No visit to Smoky Mountain National Park is complete without a visit to Clingman's Dome, which is the highest peak in Tennessee at 6,643 feet and the third tallest mountain east of the Mississippi. The top of Clingman's Dome is a spruce and fir evergreen forest, which blocks any potential views. However, here visitors will also find a short trail to an observation tower, where there are panoramic views of the Smoky Mountains. On clear days, it is possible to see 100 miles away or more. Smog often limits sight to about 20 miles, which makes for a stunning vista nonetheless.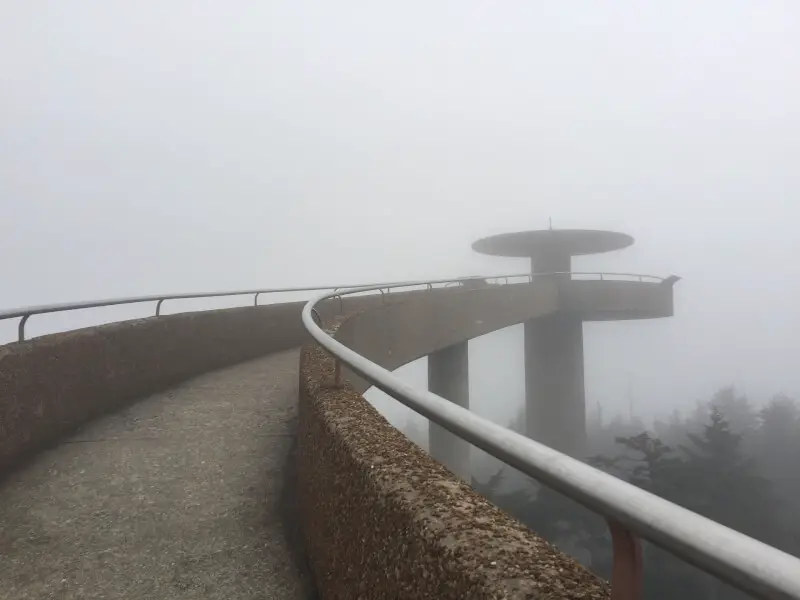 Although the hike to the observation tower is paved, it is quite steep, seeing 332 feet of elevation gain over only a half a mile. Because of this gradient, the trail is not wheelchair accessible. Another consideration to make before venturing to Clingman's Dome is the weather, which is often chilly and wet. Make sure to bring extra layers, even in the middle of the summer.
Unsurprisingly, Clingman's Dome Road should be taken to reach this stunning summit. The parking area up top also provides access to the Forney Ridge Trail, an out and back moderate hike that leads to the peak of Andrews Bald, and the Appalachian Trail. In fact, Clingman's Dome is the tallest point on the world famous 2,200-mile trail.
Deep Creek
This area of Great Smoky Mountains National Park is quite popular, and for good reason. It is a pristine place filled with stunning waterfalls and streams. Hiking is one of the most prevalent activities in Deep Creek since there are plenty of trails for people with a variety of abilities. Most of the trails here are loops, including the super short Juney Wank Falls Trail which is just over half a mile. The Three Waterfalls Loop and Deep Creek-Indian Creek Loop are also great options, although best for those looking for something moderate. Those seeking a more difficult adventure can find that in Deep Creek as well, where there are longer loop hikes and access to the backcountry.
Besides hiking, visitors to Deep Creek can fish, picnic, camp, and mountain bike. In fact, this is one of the only areas in Great Smoky Mountains National Park where trail biking is allowed. Those who want to camp here can do so from early April until late October. Space is limited, so making a reservation ahead of time is recommended.
Most Read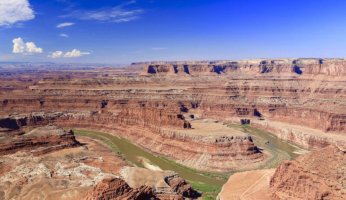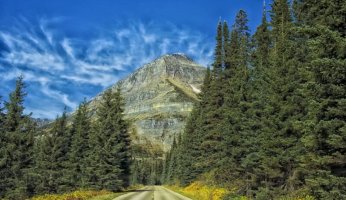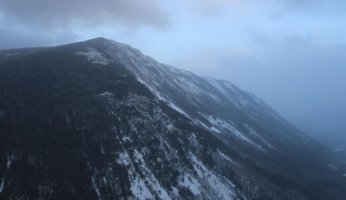 Subscribe to our Newsletter