Hiking in the White Mountains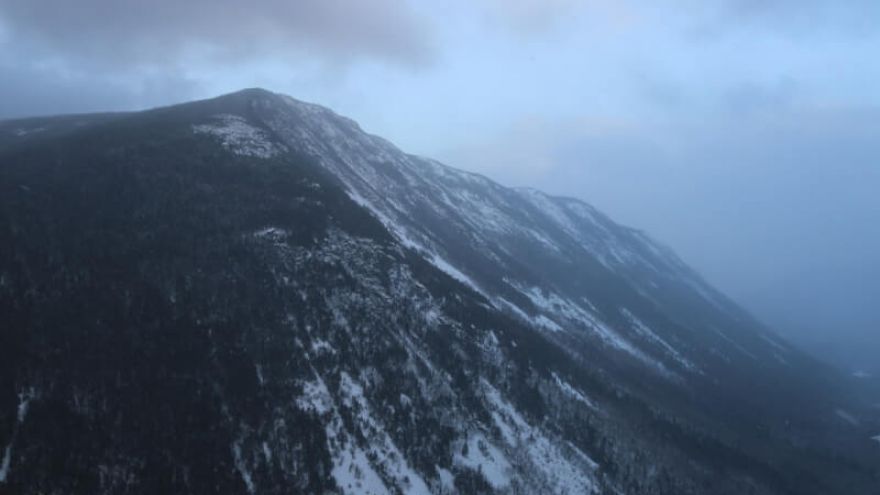 Hiking in the White Mountains
gearweare.net
They may be smaller than the Rockies or the Sierras, but the White Mountains of New Hampshire are fierce. Starting significantly closer to sea level than their western brethren, these mountains boost equivalent elevation gain, coupled with the harsh weather of the Northern Atlantic Seaboard. In fact, Mount Washington, the tallest mountain in the region topping out at 6,288 feet, boastfully claims to have some of the worst weather in the world. I one point its summit was where the highest recorded wind speed was. This is unsurprising since the average wind speed in Mount Washington is 35 miles per hour, which by itself presents people with challenges when hiking in the White Mountains.
The roughness of the Whites is especially felt in winter when deep snow and steep mountains translate to a high potential for avalanches. In fact, the white is often a good testing ground for aspiring mountaineers, due to the relative ease with which they can be accessed and their gnarly weather. Even in the warmer months, the storms in the whites can be quite dangerous, so always exercise caution when the weather comes out while you are hiking and be willing to bail if the conditions seem like they are just getting worse. Even for the most experienced hiker, uneven trails with a slippery rock can cause unexpected fails, and no one is immune to hypothermia, which is more likely if one is wearing wet clothes or there are sudden, dramatic shifts in the temperature.
All of this is not meant to scare you off from taking a hike in the White Mountains. Instead, it is meant to show you that these mountains hold their own when stacked against taller ranges. Despite the danger and difficulty of some hikes in this range though, there are plenty of trails for hikers of all ability levels. Those who are looking for a mellow afternoon stroll through the woods can find plenty, with some of these trails ending at stunning waterfalls, lakes, or ponds. The avid hiker who's drive is to summit peaks will also find plenty to do in the Whites. Treeline here is around 4,400 feet, but the Krummholz ecosystem zone that occurs at an elevation above 4,000 feet is only able to support small trees, so great views can be expected when climbing any mountain above 4,000 feet in the Whites. In fact, there are 48 4,000 foot mountains in New Hampshire, and the successful summit of each of these has become a goal set by many New England hikers.
To further help you get a sense of the hiking in the White Mountains, below some of the best hikes in this range are presented. These hikes have specifically been chosen to represent the varied opportunities for hiking the one can find in the Whites. No matter the difficulty, length, and elevation gain of each hike though, also remember to bring along the ten hiking essentials and to invest in a good pair of hiking shoes.

Tuckerman's Ravine to Mount Washington Summit
Let's start this list with the most famous and most difficult mountain in the Whites – Mount Washington. As stated earlier, it is the tallest mountain in this range and has some of the worst weather in the world. Although there are multiple ways that the summit of Mount Washington can be reached, the most popular is through Tuckerman's Ravine. This trail is 8.4 miles out-and-back and crosses some truly difficult terrain, including expansive Tuckerman's Ravine, where it goes almost straight up until you reach the summit.
This is a truly hard hike that should only be attempted by the fittest, most competent hikers, and even then only on days when they can be certain that the weather will cooperate. Another warning – there is a road that passenger vehicles can take all the way to Mount Washington's summit. Although it can be disheartening to reach to complete the long slog up Tuckerman's only to watch a minivan of kids role on by, try not to let that dissuaded and maybe take advantage of the food court and museum that can also be found up top.
Franconia Ridge Loop Trail
This is another tough trail, which requires just under 9 miles of hiking and should only be attempted by advanced hikers. The big draw though is that the majority of this hiking will be above the tree line. This hike is therefore perfect for anyone who is motivated by big, sweeping views. There are a number of other great perks to doing this hike, including the fact that you will be able to submit three peaks in one go. These mountains are Mount Lafayette, Mount Lincoln, and Little Haystack, which are respectively 5,260 feet, 5,089 feet, and 4,760 feet above sea level, making them the second tallest chain of peaks in New Hampshire. This is, therefore, a must-do hike for anyone trying to join the 4,000 footer club, although do note that according to the Appalachian Mountain Club only Lafayette and Lincoln can be counted towards your scorecard.
Mount Chocorua
This is a great choice for a hike if you are not quite up to the two listed above but still want to climb a summit a peak in the White Mountains. Although the top of Mount Chocorua is only 3,478 feet above sea level, it is quite rocky, offering stunning views in almost every direction. There are multiple trails that will lead you to the top of Chocurua, but we recommended the Champney Falls Trail which will lead you past two waterfalls. This trail is 7.6 miles as an out and back and requires 2,500 feet of elevation gain. The other trails on Chocorua are similar, so if you're not quite up this challenge think about doing the Champney Falls Loop, which is only 1.4 miles and will still offer wonderful waterfall views.
Arethusa Falls
Now here's a stunning White Mountains hike that is truly family-friendly! This trail is an out-and-back that is only 1.5 miles each way, making it accessible to hikers at a variety of skill levels. It also leads to New Hampshire's largest waterfall, which plunges a total of 160 feet. In the winter these falls are a favorite for ice climbers, but in the summer they are a gorgeous natural wonder and a great way to cool off on a hot day. Make sure to check outdoor activities in New Hampshire, before your next adventure there.
Most Read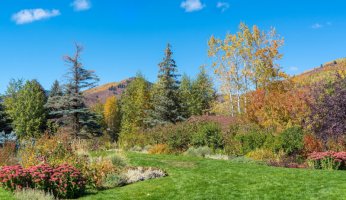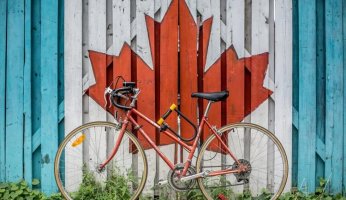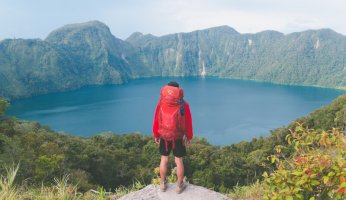 Subscribe to our Newsletter