Incredible Waterfall Hikes in the U.S & Worldwide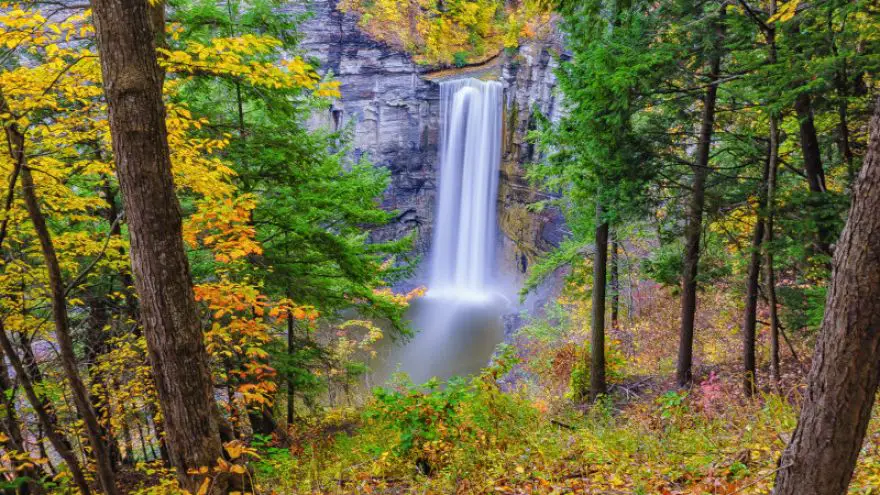 Incredible Waterfall Hikes in the U.S & Worldwide
gearweare.net
There is something so special about viewing a waterfall. The shape of the liquid as it falls to the earth, the way the water will catch and refract light, sometimes creating rainbows, and the contrast of the water with the rock, soil, and greenery that surround it make waterfall viewing a truly sensational experience. Other factors that can enhance the inherently stunning nature of a waterfall is its height, width, and complicity. However, I can attest to the fact that even the smallest waterfall has stopped me in my tracks when I come across them.
How incredible waterfalls are, this makes them a worthy natural feature around which to plan adventures in the outdoors. With this in mind, I have consolidated this list of some of the incredible waterfall hikes out there. First, 8 must-see waterfalls in the U.S. will be presented, followed by some 3 of the most magnificent waterfalls from around the world. Although these waterfalls are all very different from each other, they all have two things in common – they are truly stunning and are worthy of planning an entire vacation around.
Waterfall Hikes in the U.S.
Havasu Falls, Arizona – Hiking to Havasu Falls is a dream for many people, as getting a permit to make this trek can be quite difficult. Located on an Indian reservation within the Grand Canyon, the trek is a grueling 10 miles. Those who are able to make it though, are rewarded with a campground equipped with facilities in what is unquestionably a desert oasis.
Multnomah Falls, Oregon – The hike to Multnomah Falls, located within the Columbia River Gorge is moderate. The trail is 2.2 miles long each way and gains 700 feet in elevation gain. At the end of the trail, you will find this stunning waterfall, which plunges 542 feet to the earth and can be viewed from a picturesque footbridge at its base.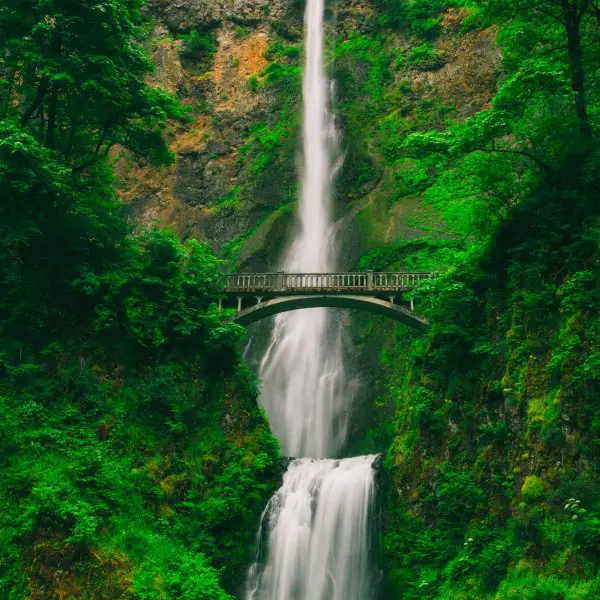 Spray Falls, Michigan – Spray Falls can be found within the vast expense of the Pictured Rocks National Lakeshore in Michigan. Although it isn't tall, it is worth visiting since it cascades directly into the expanse of Lake Superior. The length of the hike to get there varies depending on where you start, but starting from the trailhead near Little Beaver Campground will make this an 8 mile out and back journey over flat ground.
Burgess Falls, Tennessee – This waterfall is wide and varied, with many tiers. It is the last of four waterfalls that can be viewed along the 1.5 miles out and back trail to reach it. In many ways Burgess Falls is the grand finale of this trail, as it is the largest falls, plunging 136 feet.
Ganoga Falls, Pennsylvania – Just shy of 100 feet, Ganoga Falls is the largest waterfall in Rickets Glen State Park. This is saying something since this park has many of these spectacular natural water features. This waterfall is located along the Falls Trail, which is 6.7 miles long and has many other waterfalls that can be viewed from it as well.
Yosemite Falls, California – Yosemite National Park is a place of grandeur, so it's unsurprising that the waterfall within its limits that also shares its name is the tallest in the U.S. Plunging a starting 2,425 feet to the earth, this waterfall is also the fifth tallest in the world. The hike to view Yosemite Falls is 1 mile with 1,000 feet of elevation gain, making it quite strenuous. Those who want even more of a challenge can continue on to the top of the falls, where they will be rewarded with some truly incredible views.
Nooksack Falls, Washington – The hike to Nooksack Falls, near Bellingham, is one of the easiest on this list, taking only 15 minutes over even terrain. For this reason, it can get quite crowded. However, braving the crowds is worth viewing this 88 feet glacial falls which cascade to the pool below in two segments.
Niagara Falls, New York – There is a reason that Niagara Falls is the most famous waterfall in the U.S. Actually made of up of three separate waterfalls, this systems of plummeting water is over 3,500 feet wide and from its highest point cascades from a height of 176 feet. The viewing options for these falls vary, ranging from guided boat tours to hikes that will take hours to complete, making it a good destination for everyone in your family.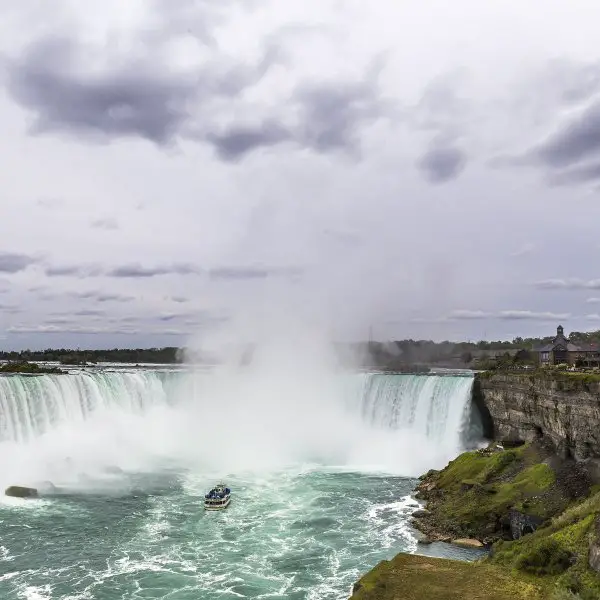 Waterfall Hikes from Around the World
Angel Falls, Venezuela – As the highest waterfall in the world, Angel Falls had to be included on this list. This waterfall plummets to the earth from a startling height of 3,212 feet. Not only that, but its flow to the ground is completely uninterrupted, something that is quite rare. To get to Angel Falls requires one to book a tour since it is located deep in the jungle. 
Mealt Falls, Scotland – Honestly, getting to Mealt Falls isn't much of a hike, but it's been included on this list because of the unique nature of this waterfall. Located within the Kilt Rock seaside cliff formations, this waterfall flows 180 feet down the cliffside into the Sea of Ramsey, which is connected to the Atlantic Ocean. A waterfall that flows directly into the ocean is definitely something special, so include a trip to Mealt Falls the next time you are in the UK.
Victoria Falls, Zambia, and Zimbabwe – Victoria Falls is a magnificent waterfall that should be on everyone's bucket list. It is over 1 mile long and 360 feet tall, which makes it appear endless from pretty much any vantage point. It should be noted, however, that Victoria Falls is actually the 11th widest waterfall in the world, however, with its impressive combined length and height, it is often referred to as the world's largest waterfall. These falls can be accessed by foot via National Parks in both Zambia and Zimbabwe, and for the best experience, it is recommended that you explore it from both locations.  
Most Read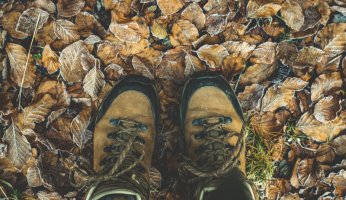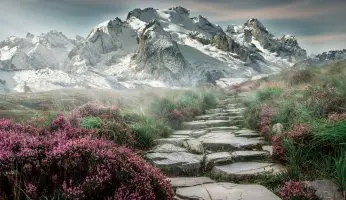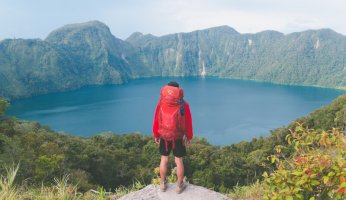 Subscribe to our Newsletter