Best Dog Cameras
last updated:
Oct 29, 2019
Wouldn't it be nice if your dog would listen to you all the time and never destroy precious furniture, electronic devices, and other such items when you leave them home alone? Well, snap out of this fantasy world as all canine owners understand that it does not work that way. The reality is, your furry friend only lashes out because they miss you. And, while it is not always feasible to take them with you wherever you go, why not settle for a camera that monitors them? Oh, and what about this same device being able to provide two-way audio so you can physically talk to your dog from hundreds of miles away? It just happens that such a device exists on the market but narrowing down the selection may be tougher than you think. With the help of this guide, you will find the best dog cameras available.
This is the best product on our list that is currently in stock:

PETCUBE BITES
Why is it better?
It is compatible with Alexa
It can fling out treats
Convenient for being Amazon Dash Replenishment enabled
In a
Hurry? Editors choice:

Test Winner: PETCUBE BITES

45
Researched Sources
23
Reviews Considered
12
Hours Researching
15
Products Evaluated
Features
Compatibility
Advanced Features
Effectiveness
Ease of Use
By Default
OUR TOP PICKS FOR THE BEST DOG CAMERAS
Criteria Used for Evaluation


Features
The model you get needs to sport the features you want, right?
There can be several reasons why you want to buy one of these devices but no matter what they are, the model you ultimately end up choosing needs to sports the features you need. As obvious as it sounds, there are quite a few features to discuss so you need to analyze quite a bit of them. For starters, almost all models will, at the very least, sport two-way audio (though not all of them will). With a built-in speaker and microphone, these models will allow you to talk to your pooch and will allow you to hear them, as well. This comes in handy if you need to yell at them, comfort them or just want them to hear your voice. Now, some engineers will take this a step further and allow for two-way video (to allow the dog to actually see you).
Moving on, look for models with built-in sound and motion alerts. Clearly, you will not have the time to watch your pooch all day so systems that alert you when there are noises or motion occurring are ideal. Oh, and you also may want to monitor them at night and to do this, you must buy a model that sports night vision capabilities.


Compatibility
This can change everything as compatibility is a must and it can't be overlooked.
When it comes down to it, your number one priority needs to be finding an option that is compatible with your needs. Do not simply assume that the model you buy will be compatible with your smartphone or home network as they may not be the case. For the latter, these devices will be using the power of Wi-Fi as Bluetooth just is not going to cut it in this case. But, if your home network uses 5.0 gigahertz of frequency then it will not be compatible with models that only support 2.4 gigahertz networks.
Of course, you also need to make sure that the smartphone you are using will work correctly. In order to guarantee this, the operating system of your smartphone must be the requirements set out by the manufacturer. For the record, most options on the market will support both iOS and Android devices but they will only support certain versions of the operating systems from Apple and Google.


Advanced Features
Past the normal features, there are also some advanced ones to keep your eye on.
The basic features were just covered but that was only a half of it, quite frankly. After all, there are several other "advanced" features that you should keep in mind. And, this all starts with the memory storage. Given the fact that you will not be spying on your canine 24/7, dog cameras can store recorded videos and images for you to access and view later. But, the manner in which they are stored is going to differ from design to design. Of course, some models will come equipped with internal flash memory and possibly even an SD card slot. While the internal memory can't be expanded, with the use of an SD memory card, you can store as much data as the card can hold. Oh, and sometimes you will have access to cloud-based services that allow you to store your data on a remote server. Without a subscription, though, typically these services can be limited in what you can do.
Looking past this, it is also nice when the camera itself can be zoomed, tilted, rotated, and panned. With this functionality, you will be able to move the captured image around to view more of the surroundings. Oh, and do not forget about toys and treats. There are designs on the market that will allow you to control a digital laser via the accompanying app and also those that will dispense treats for your pooch.


Effectiveness
This right here is all about the specifications (two of them, specifically).
For this section, let's just focus on some important technical specifications. Some of you may fear the specifications of any given technology product the most as these can be the most confusing to understand. However, that is not so much the case here as there really are just two important ones to keep in mind (and both are straightforward). The first is the resolution that the camera can record in. Though 4K video is a popular technology, it is not really necessary in this case and the maximum video resolution you will typically see is 1080p (which is classified as Full HD). However, even if you buy a dog camera that can only shoot in 720p, this is still classified as high-definition. The difference is the pixels as 1080p has more of them and will, therefore, look crisper and better (for the record, the "p" does not stand for pixels).
The second specification is the viewing angle (measured in degrees). Most models on the market will range anywhere from 115 to 140 degrees and the wider the angle, the more of the room you will be able to see in one shot.


Ease of Use
For both the app and the system, the operation should be user-friendly.
First off, any technology device can be hampered severely if its accompanying app is poorly designed. Many of you are aware of this so it means that you may want to opt for a dog camera that uses an app that is both user-friendly and convenient to use. Do you want to know what the good news is? Because most of the apps that are required to use are both free and accessible at any time, you can actually test them out before you make a decision. This way, you can navigate through the app to see if it meets your standards.
Also, it may be ideal to look for options that are easy to set up and those that do not fail from connectivity and performance issues regularly. Of course, even the best designs out there will act up from time to time so expect that going in.
Expert Interviews & Opinions
Most Important Criteria
(According to our experts opinion)
Experts Opinion
Editors Opinion
Users Opinion
By Default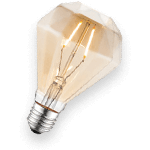 Features
It can be argued that any technology device is mostly dependent on its functionality and features. You will not get too many naysayers to claim against this and dog cameras are certainly no exception. When it comes to the features that they integrate, they can change the entire design. After all, if the model you pick does not function in the manner you desire, why buy it?
Compatibility
It sure would be a bummer to find out that your dog camera is not compatible with your home network or smartphone wouldn't it? Clearly, this is something that you need to avoid because connections are mandatory for everything to work properly. As such, be sure to assess the operational requirements of any given model. Again, what you are looking for is your home network and smartphone compatibility.
Advanced Features
While you may be a minimalist and have the mindset that you do not need extra or advanced features, you may want to change your way of thinking. There are actually numerous extra features that can enhance the overall experience here. For example, some models will dispense treats for your canine and others will integrate a laser for you to play with them (and some both).
Other Factors to Consider


Durability
How unpredictable is your dog's tail? It's a strange question but think about how many times your pet has accidentally knocked something off of the table when they were excited and seemed to lose control of their fast-wagging tail. For this reason, amongst others, it is important to consider the durability of this product. Whether you have a diabolical cat who enjoys slowly sliding everything off of the table with their paw or an easily excited dog, accidents happen. Some of these devices are heavy enough, especially when filled with treats, that they will not be easily knocked over. Some of the other options have such impressive 360-degree capabilities that they can be perched up high (out of danger) and still give you a view of what is going on when you are not home. As for others, especially the types with a two-way screen, you will definitely want to check out the overall durability and drop-ratings.
Frequently Asked Questions
q:

Why are only black and white images showing up?

a:

No, this is not because your model is only designed with black and white coloring. Probably what is happening is your camera is switching to black and white mode because there is not enough light in the area for it to present a quality color image. Some models will have this functionality and it is typically known as a low-light feature.
q:

Are these safe for your dogs?

a:

Really, the concern here is your canine chewing up your model and totally ruining it. As you know, dogs sometimes have a tendency to be destroyers. In this case, what you want to look for are models that have been designed with safety in mind (with no wires, cords or edges to be chewed). You can also play a role in this by mounting or placing your model in an area that your pooch can't access (which is advised anyway).
q:

How secure are they?

a:

If you are not aware yet then understand that internet security is vital. Wait, what does that have to do with the product at hand, you may be wondering? Well, with your Wi-Fi network being used, you always need to ensure that the connected devices are secure. Past the fact that your wireless router should be using WPA2 security, the dog camera you end up buying should have secure password protection as well as an encrypted SSL connection.
q:

Why is the movement delayed when you move the camera from the app?

a:

For the record, if you move your camera via the app and you find that the movement is delayed, this time is known as latency. Latency issues can persist if you have a low-speed internet connection. As many manufacturers will recommend, you should be using this type of technology with high-speed internet. This will only make the experience that much better.
q:

How much bandwidth will you need?

a:

This question plays off the last one as the term "bandwidth" is merely used in computing to reference the maximum rate at which data can transfer across a given path. While this goes back to having a high-speed internet connection (ideally with upload and download speeds of at least 4 and 10 megabits per second, respectively), you can control how much bandwidth your network is using. Remember, the more devices that are connected to your network accessing online content, the more bandwidth that will be used.
q:

When can you use them?

a:

While this seems like a device that you would only buy if you were leaving for a few days or even a week, you can actually use it daily if you like. Every day you go to work and you have to leave your pooch home, you can keep an eye on them. Of course, if you do intend to use this device for use on vacations, ensure you have someone check up on your dog or dogs (as they will still need to be fed and let outdoors).
Subscribe to our Newsletter