Best Night Vision Goggles
last updated:
Feb 10, 2020
If you are a hunter or maybe do some outdoor hiking and stay overnight most weekends at your favorite camping site off the grid than you probably know when the sun sets how hard it can be to see. To be honest, you pretty much can not see anything and that can be dangerous if you're out in the woods by yourself. That is why if you are planning an overnight stay in the wilderness, you should pack a pair of night vision goggles to help you see and navigate safely throughout the woods. Now you may be thinking you have no idea what to look for when looking for a pair of night vision goggles, and if your one of those individuals then you have come to the right place as below we have listed the top pairs of goggles and what makes them the best.
This is the best product on our list that is currently in stock:

ATN PVS7-3
Why is it better?
Rated with a 60-hour battery life
It is combat proven and fully waterproof
Comes with an adjustable and lightweight head strap
In a
Hurry? Editors choice:

Test Winner: ATN PVS7-3

15
Researched Sources
1.3k
Reviews Considered
16
Hours Researching
15
Products Evaluated
Use
Durability
Comfort
Battery Life
By Default
Top Ten Night Vision Goggles
Criteria Used for Evaluation
Expert Interviews & Opinions
Most Important Criteria
(According to our experts opinion)
Experts Opinion
Editors Opinion
Users Opinion
By Default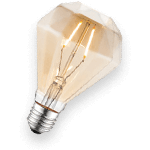 Pricey - but worth the investment
In most people's minds, night vision is a fancy feature that can add new elements to war, video games, and sci-fi movies. But, as you have learned today, it can actually be a useful technology in your life, especially if you are an outdoors enthusiast. However, there is a price to pay for this technology and if you desire the cream of the crop, it will not be cheap.
Other Factors to Consider


Features
While a night vision goggle is typically not overflowing with extra features, there are two essential ones that need to be documented. The first is if the system incorporates an auto-off system if the tubes and sensor are exposed to direct light. Night vision devices are not designed to be used in the daylight as that really defeats the purpose of their design. As such, bright lights can actually damage the intensifier tubes. But, if they are protected when exposed to it, this will not be an issue.
The second is one of the most essential components of night vision devices. This is referring to the infrared (IR) illuminator. Because this type of device needs light to amplify and because IR illuminators emit light in the infrared spectrum, they will be designed into them. IR illuminators actually emit infrared light that is invisible to the naked eye and thus allows sight in the utter darkness.
Frequently Asked Questions
q:

What is Night Vision Good For?

a:

It was briefly alluded to in the beginning but it really is worth discussing further. This entire hubbub about night vision is great and all, but what exactly is it good for? Granted they can reach thousands of dollars in price, you may want to know why they are beneficial. Well, the most obvious use for them is that for law enforcement and the military. Clearly, the average consumer will not need it for this use. But, they can also be ideal for personal protection. Under the cover of darkness, people will feel freer to perform sinister actions. With night vision, you could possibly thwart off danger.

Along the same line, they could also be helpful in a survival situation in which you are surrounded by total darkness. Of course, more practical uses would involve late night hunting or even nighttime watching of your backyard to see what is truly happening.
q:

How Durable are night vision goggles?

a:

Yes, the durability was already documented. However, this is quite the common question and it deserves recognition in this section, as well. While the integration of combat-proven technology was already addressed, how durable are those that are not tested in the field of battle? It obviously depends on the specific device but for the most part, you should probably avoid dropping them. Due to their internal components and precision electronics, they are not meant to be roughhoused with.

What you need to do is treat it like your child when operating it to ensure it is not damaged. Accidents are inevitable along the way but if you properly mount the goggles on your face and watch where you are going, you should be good to go.
q:

What Are Some Precautions to Keep in Mind?

a:

Before you get ahead of yourself and deem yourself the almighty master of night vision, there are some precautions that you should be aware of. In other words, try to avoid the following mistakes that can end up negatively affecting the goggles. For starters, they should not be turned on in broad daylight and should not be aimed directly at a bright light (even while you are in total darkness and see a light). Next, you should avoid touching the objective lens with anything but a non-abrasive soft cloth for cleaning.

Oh yeah, and also avoid disassembling the unit unless you are fully aware of what you are doing. Lastly, in order to keep it safe, you should also keep the device sealed away in a storage case when not in use.
q:

Is It Legal to Own Generation Three Night Vision?

a:

Let's just get this out of the way right now; it is irrelevant what type of generation you invest in, you are allowed to own a pair of night vision goggles. Given their advanced optics and technology, it can be easy to ask yourself if the technology you are donning is legal. But, it is. Any average civilian can own one and you do not have to be registered in any way (as long as you are a United States citizen). No law enforcement background is required or anything like that.

Then again, there is one critical mistake that you need to avoid. Otherwise, you will be violating the law and could end up in serious trouble.
q:

Can night vision goggles be exported?

a:

Okay, so the proverbial cat was left out of the bag as the answer to this question was already hinted at. The bottom line is you can't export a pair of night vision goggles out of the country of the United States. Doing so will be considered a federal offense and the repercussions for your actions will not be pretty. In fact, this enforcement falls under the International Traffic in Arms Regulation. In short, it is claimed that unless you have a valid export license that is issued by the United States Department of State Office of Defense Trade Controls you are prohibited to export them.

The reason for this is due to their sensitivity to these types of items as they can truly be used in sinister ways.
q:

Why Is an IR Illuminator Necessary?

a:

To wrap this guide up, let's talk a little bit more about IR illuminators. They were discussed earlier but you deserve a straight up answer as to why they are necessary for these types of devices. The primary reason is that they significantly increase the vision in extremely low-light conditions. Your night vision goggles will be able to see infrared light with this technology and your sight will be enhanced because of it.

Of course, at the end of the day, night vision devices are dependent on magnification, contrast, ambient light, and atmospheric transparency. Thus, the addition of an IR illuminator will enhance your detection ranges and image sharpness.
Subscribe to our Newsletter