Best Digital Cameras
In a Hurry? Editors choice: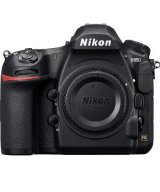 Test Winner: NIKON D850

As technology continues to wow us, digital cameras have evolved and now possess more amazing features than ever before. Whether you are an amateur, professional, or just enjoy snapping random shots, there is an ideal device for you. However, deciding which product gives you all of the features that you need and fits in your price range can be a daunting task. On our list, you'll find impressive
point and shoot cameras
as well as some of the most impressive, expensive, and high-tech versions on the market.
In the criteria section, you'll find the points that we found to be most important when shopping. If you think that one is more important than the other, you can actually select that criterion and rearrange the list accordingly.
Standout Picks
Criteria Used for Evaluation
OUR TOP PICKS FOR THE BEST DIGITAL CAMERAS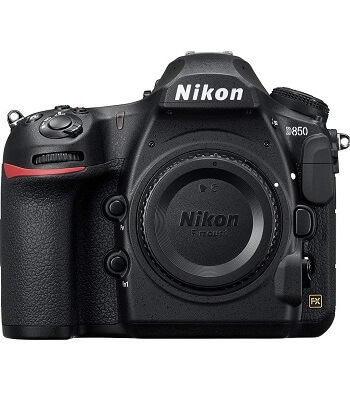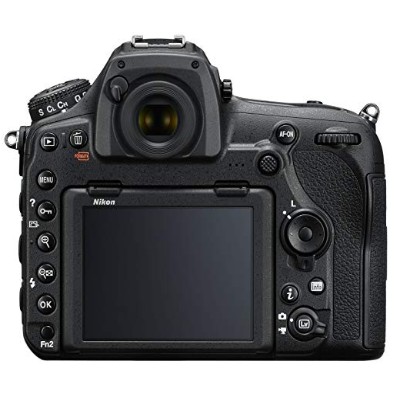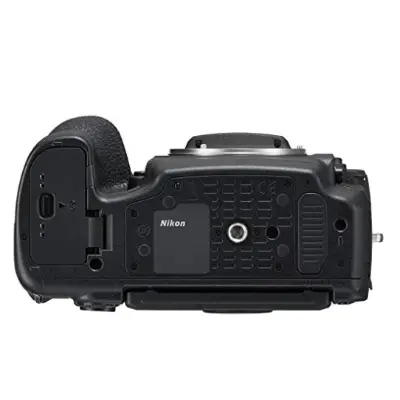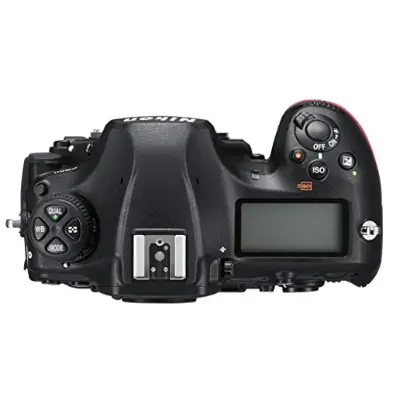 So, did the price scare you off already? There is no need to sugarcoat this; casual buyers will quickly pass on this model. In every sense of the word, the D850 is advanced.
Read more
Image Quality
In addition to the fact that the D850 can produce images in brilliant 45.7 megapixels of resolution, the processing speed is also enhanced and accounts for a wider dynamic range and a reduction of noise.
Video Resolution
First off, you can record 4K video in full-frame glory with the D850 and if that was not enough, it is also capable of rendering 8K time-lapse movies. Oh, and for 1080p videos, it can capture up to 120 frames per second.
Design Features
The continuous shooting feature present here can be done so at full resolution for up to nine frames per second. Also, the autofocus processor integrated is the same one utilized on the flagship D5.
Ease of Use
Thanks to the implementation of the tilting touchscreen LCD screen, you can get shots much easier and also shoot at lower angles. Really, it feels like you are operating a smartphone when you navigate through the D850.
Durability
Above everything else, this is also a beast when it comes to its construction. It boasts a magnesium alloy body and also full weather sealing to keep it safe from the elements.
Overall
How do you really summarize a device as good as the D850? It is an otherworldly digital camera from Nikon and, somehow, it is actually worth every penny spent.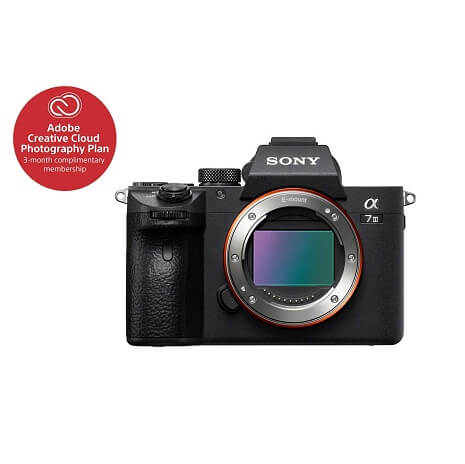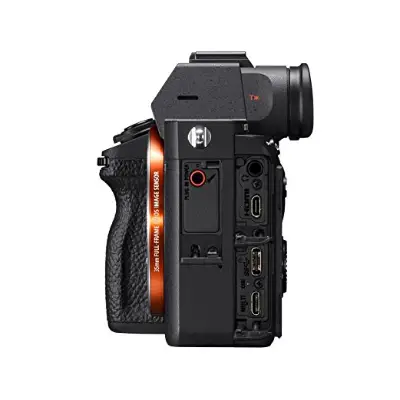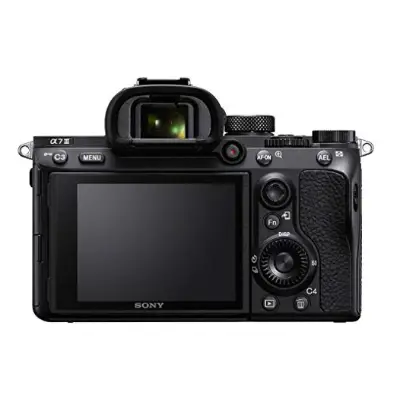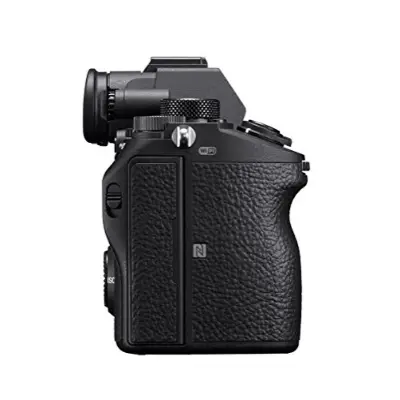 When you talk about the best digital cameras on the market, it would be a crock not to mention Sony's name. It just so happens that their a7 III, past Nikon's D850, is the pinnacle of this technology.
Read more
Image Quality
The amazing combination of the BIONZ X image processing engine, front-end LSI and 24.2-megapixel image sensor produce incredible image quality. Also, the 5-axis stabilization helps and the color reproduction has been dramatically enhanced.
Video Resolution
At either 24p or 30p, 4K videos can be shot from the a7 III. Oh, and this same 4K video can also be shot at bitrates up to 100 megabits per second.
Design Features
Looking past the fact that you can't shoot videos beyond 30 minutes at a time, the autofocus system implemented here is just fantastic. Additionally, the continuous burst mode can shoot up to 10 frames per second.
Ease of Use
Due to the Touch Focus function and also the Touch Pad function, you can use the touchscreen to focus the frame while you are using the viewfinder. Also, you can customize your menu page to your preferences.
Durability
For this price, the build quality better be good and that it is. As soon as you pick the a7 III up you can tell that it is not made with cheap materials.
Overall
Sony provides a top-end camera at a little more reasonable price for professional photographers out there. Sure, casual users could use this but it is still not exactly budget-friendly.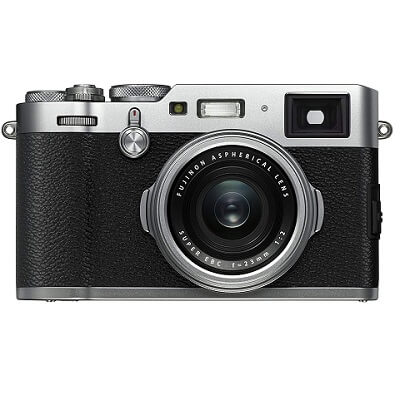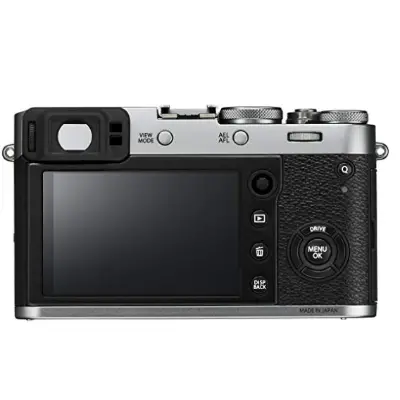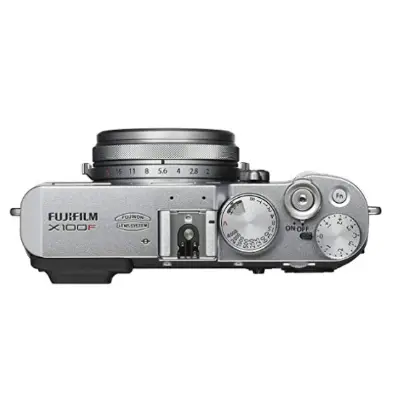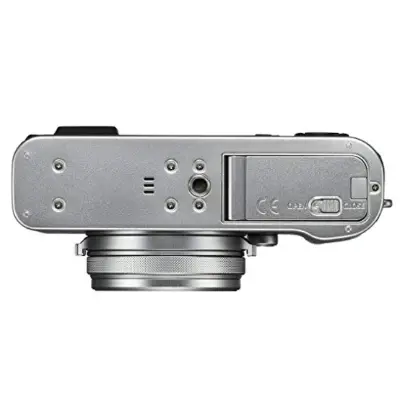 Fujifilm has also become accustomed to designing top-of-the-line digital cameras. It always seems like the Japanese company pushes the envelope with this sort of technology.
Read more
Image Quality
The color reproduction of the X100F is utterly superb and the X-Processor Pro helps to display moving subjects much more smoothly. As for the sensor, it is equipped with 24.3 megapixels.
Video Resolution
Full HD video (which is 1080p) can be shot with this device in a wide range of different frame rates (23.98p, 24p, 25p, 29.97p, 50p and 59.94p)
Design Features
Implemented here is the innovative Focus Lever. This nifty tool allows you to move your autofocus point selection in eight different directions. Oh, and there are also six different autofocus modes that you can choose from.
Ease of Use
It is going to take some time to adapt to this camera. The user interface is a bit clunky and the overall size is pretty small (which makes for smaller buttons and controls). On the bright side, this is equipped with an Advanced Hybrid Viewfinder (which is pretty much a combination of an optical and electronic viewfinder).
Durability
While the quality seems good overall, one user did note that the screen on their X100F shattered when they were traveling (and it was protected in a padded pack).
Overall
Technology-wise, you could argue that the X100F is the best choice on this list. Then again, you need to take control and interface into consideration.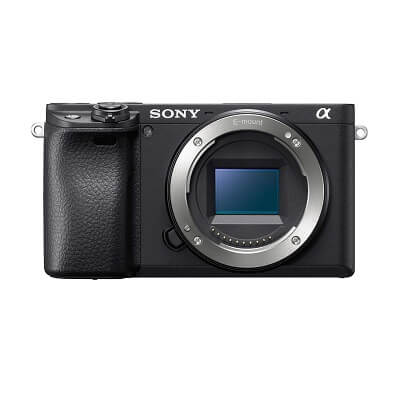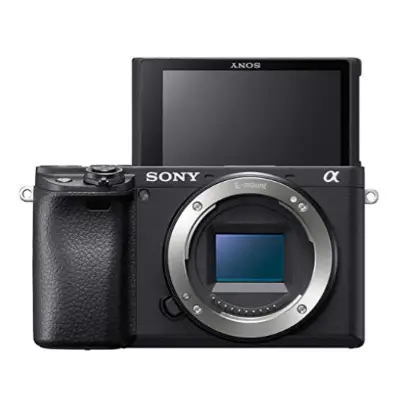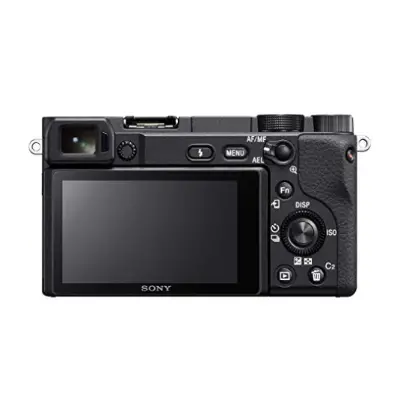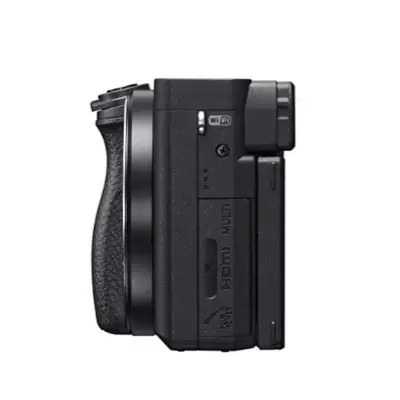 It is arguable but possibly the biggest talking point of the a6400 is the advancements with its autofocus system. This alone, coupled with all the other technologies, makes the a6400 extremely compelling.
Read more
Image Quality
In addition to the 24.2-megapixel sensor that is equipped, copper wiring and highly effective circuitry are utilized to achieve a wider sensitivity range and improved lighting.
Video Resolution
The highest frame rate that can be achieved when shooting 4K video on the a6400 is 30 frames per second. However, this jumps to 120 when you shoot Full HD video.
Design Features
Sony's incredible autofocus system (4D Focus) can hone in and focus on moving objects in as little as 0.02 seconds. Also, continuous shooting can be achieved at high frame rates.
Ease of Use
The LCD flip screen that is equipped here allows for a variety of touch operations. This makes it a bit more convenient in instances where you need to focus on objects quickly.
Durability
Yeah, let's just say the a6400 is built well. With its magnesium alloy housing and weather sealing (against both dust and moisture), it can handle the elements.
Overall
Do not kid yourself; did you really question Sony? Their a6400 digital camera is suitable for professional users and would be an epic splurge purchase for everyone else.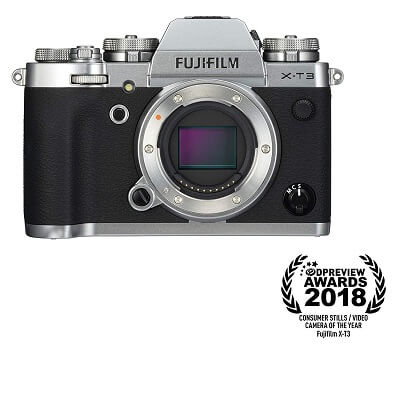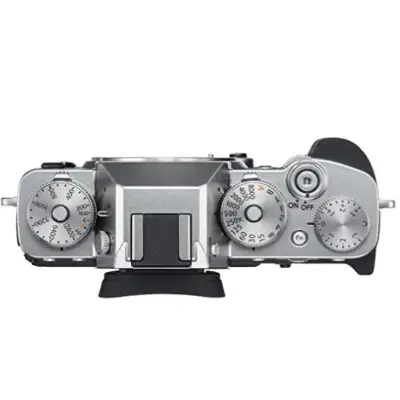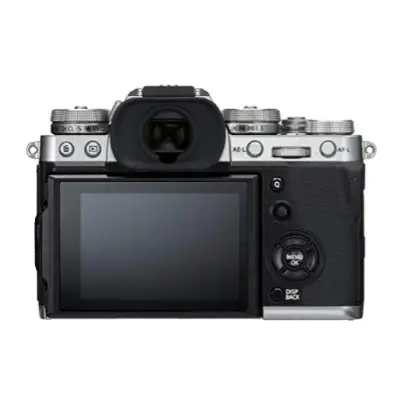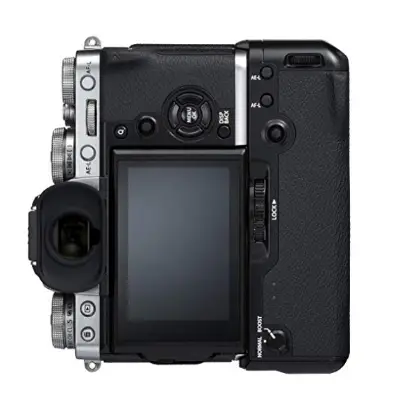 Many Fujifilm users will probably look at the X-T3 as Fujifilm's greatest creation. You will not get too many disputes from experts or other users around the world as the X-T3 is just that darned impressive.
Read more
Image Quality
To bypass the need for an optical low-pass filter, this is designed with a 26.1-megapixel sensor that can control false and moiré color. This same sensor also is back-illuminated.
Video Resolution
The X-T3 features both 4K at 60p internal SD card recording and also 4K at 60p HDMI output. When shooting at 4K, an impressive bitrate of 200 megabits per second is enabled.
Design Features
In addition to the 16 different film simulation modes and the 3.5-millimeter headphone jack that is equipped, the autofocus system also refocuses around 1.5 times more frequently than other models.
Ease of Use
For such a compact camera, this thing is incredibly complex. While it does not help that the menu settings are not intuitive, the electronic viewfinder has little to no lag time and sports an impressive resolution.
Durability
Feel free to take this outside and shoot outdoors as it is fully weather-sealed and sports a durable housing overall.
Overall
No one will be able to pick up the X-T3 and master it in a day without prior experience with Fujifilm cameras. Granted you are patient with the process, the image and video quality make this worth it.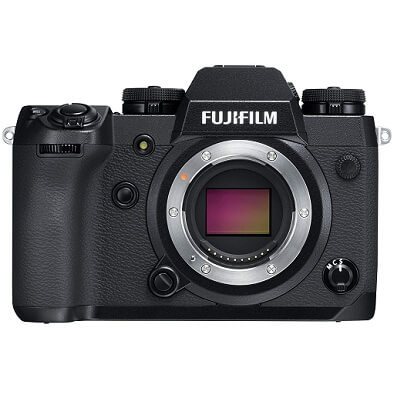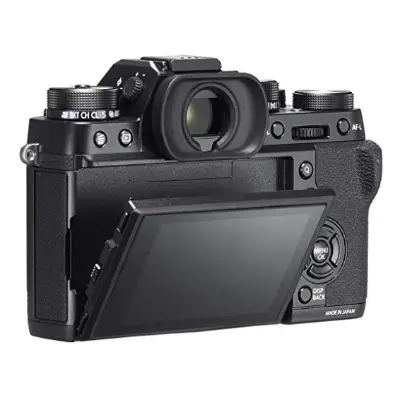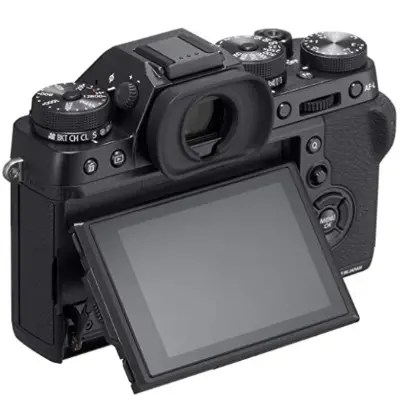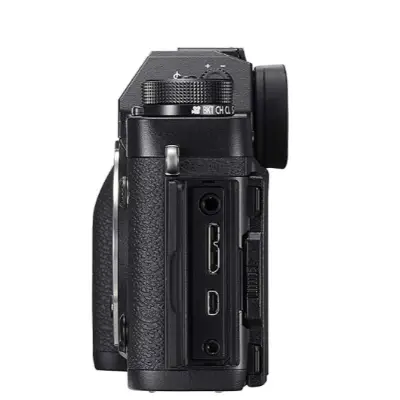 In regard to the internal technologies and features of the X-H1, it is right up there with the best. But, its inflated body has received mixed feedback from previous users, admittedly.
Read more
Image Quality
The X-H1 is notable for being the first model in the X Series to have built-in image stabilization. The advanced processing power and 24.3-megapixel sensor also help improve the image quality, as well.
Video Resolution
Even though the new fad (though it has been here for a while) is 4K content, this is still impressive as it can shoot 1080p video at 120 full frames per second.
Design Features
On top of the fact that this sports a new feather-touch shutter button, it also allows you to choose between three adjustable parameters in regard to the focusing.
Ease of Use
The electronic viewfinder has an amazing high-resolution display and the eye sensor responds two times faster than previous models. However, the X-H1 itself is incredibly large and feels like you are holding a full-frame camera (but you are not).
Durability
First off, the magnesium alloy housing is 25 percent thicker than previous models for superior impact and shock resistance. Also, this is sealed for protection against moisture and dust.
Overall
For sure, as subtle as it seems, the weight is going to be a factor. It is Fujifilm so you know the technology is top-notch so you could consider the weight the ultimate deal-breaker.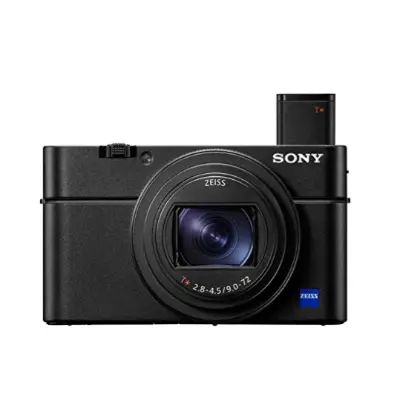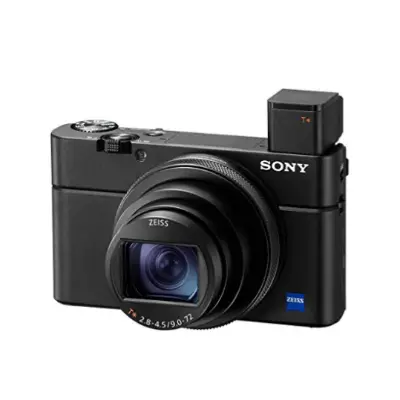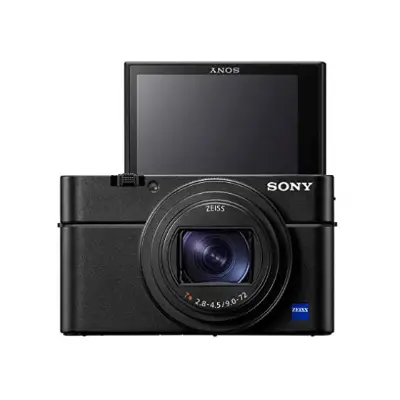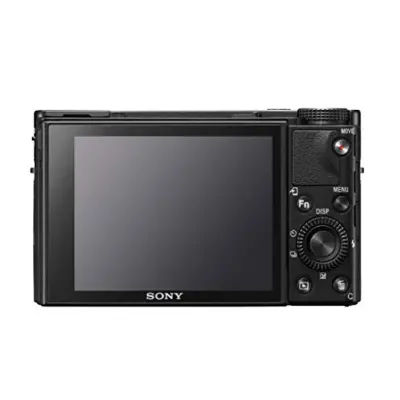 So many features in such a small package. This pocket-sized point and shoot is a great accessory for novice or professional photographers. It captures beautifully detailed photos and videos and is an incredible choice for bloggers. The overall interface and settings could be a bit more user-friendly, but that's what manuals are for, right?
Read more
Image Quality
The 24-200 millimeter squared zoom lens gives you the opportunity to zoom in on subjects or buildings without compromising photo quality. There is an impressive burst mode that captures ninety frames per second. Without burst mode, you can continuously shoot up to twenty frames per second with no blackouts. One of the most impressive features is the built-in eye focus. This feature really focuses the camera on the eyes of humans or animals, giving you the ability to capture amazing portraits.
Video Resolution
As mentioned, this is a great option for bloggers. The RX100 boasts 4K video, 2160p, and 1,000 frames per second, with great stabilization. Even if you are walking and talking with the camera, the video will not be shaky and the audio will be crisp, thanks to the external microphone. If you are taking a video of someone else, you will appreciate the real-time tracking feature. This feature recognizes the subject of your video and keeps them in focus while moving.
Design Features
On the backside of this device, you'll find a 3" LCD touchscreen. This screen can be flipped up 180-degrees or down 90-degrees. The amazing optics are achieved by a combination of advanced aspherical and extra-low dispersion lenses. The pop-up electronic viewfinder is a favorite feature of many, meaning that you do not need to rely on the LCD screen. A unique feature of this item is the built-in effects. There is a "soft skin" effect that even out skin tone and wrinkles.
Ease of Use
Capturing high-quality photos is made easy, thanks to the 370-point focal plane. The built-in autofocus and auto-exposure ensure clear and crisp shots. If you stick to the basics, the camera does it all for you. However, when you want to modify the settings, navigating the options can be slightly confusing. The touchscreen has limited use. It only allows for focus and tracking.
Durability
Let's go ahead and get this out of the way- you are going to want to invest in the optional grip from Sony for this device. The body can be very slippery and could easily be dropped. According to our research, no one has dropped one with major complaints yet or they just don't want to admit it.
Overall
Yes, it is an expensive point and shoot camera. However, it has many amazing features built-in that really make it stand apart. It is able to be customized and makes a great partner for a blogger.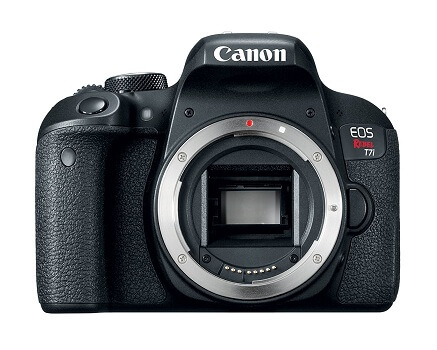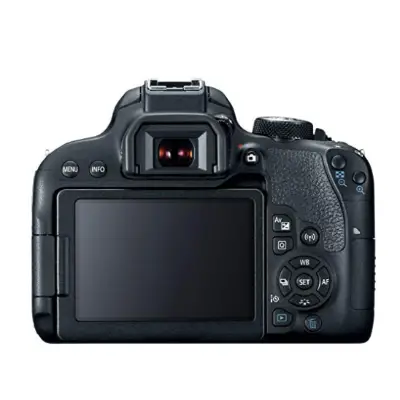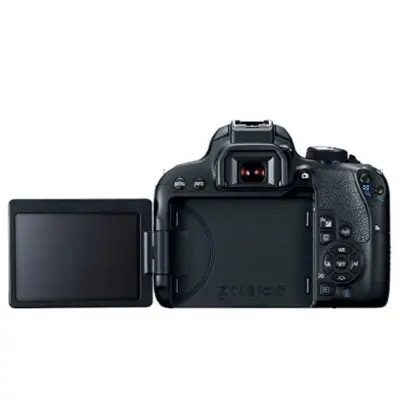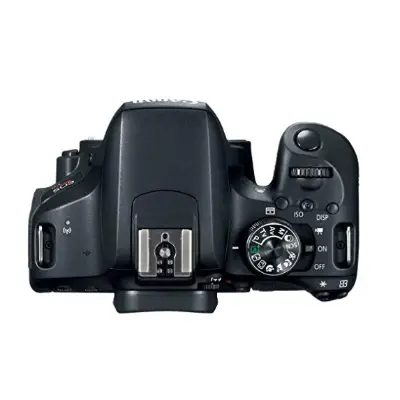 Canon is right up there with some of the other top-name brands on the market so you know you can expect high-quality from them. Their EOS Rebel T7i is certainly not without its shortcomings or flaws but it remains a competent choice.
Read more
Image Quality
In addition to the ISO range which allows for solid shooting in low-light conditions, the 24.2-megapixel CMOS sensor and DIGIC 7 Image Processor also combine to produce high-quality and detailed images.
Video Resolution
For the record, this is not capable of shooting 4K video. Now, it can still produce high-definition video so this is not necessarily a deal-breaker.
Design Features
First off, this features built-in Wi-Fi, NFC, and Bluetooth. Secondly, this can continuously shoot up to six frames per second. Lastly, the autofocus is super-fast at 0.03 seconds.
Ease of Use
There is an optical viewfinder integrated here and also the touchscreen LCD makes for more convenient operation. Additionally, overall, this feels pretty good in your hand.
Durability
Is the weakest aspect of this camera the fact that it sports a plastic housing? Perhaps but at least it reduces the overall weight.
Overall
Do not let the plastic housing scare you off, the EOS Rebel T7i is truly a fantastic and compelling option from Canon. It is not as advanced as others but that is okay.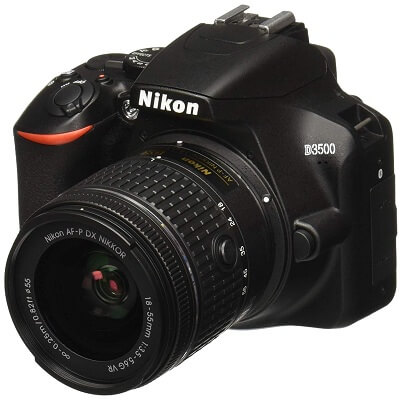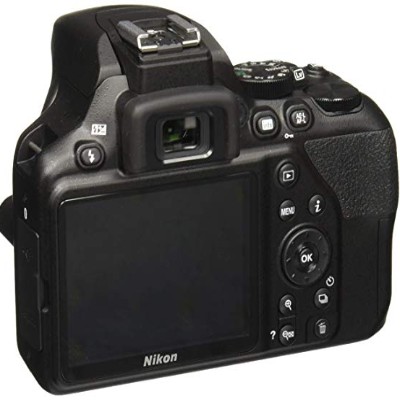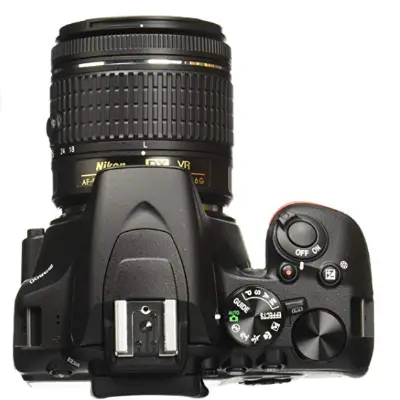 Thankfully, if you are a fan of Nikon but can't afford their D850, they have other options on the market such as their D3500. While not nearly as advanced, it still shows off the greatness of Nikon.
Read more
Image Quality
Though image stabilization is not present, the D3500 can shoot brilliant photos with its Expeed image processing system, a large image sensor, and RAW file format.
Video Resolution
Being able to record 1080p video at 60 full frames per second, the D3500 is not reinventing the wheel in regard to video capabilities but it is still impressive.
Design Features
The integrated shutter button can capture continuous shots up to five frames per second. Also, 11 autofocus points are spread across the frame.
Ease of Use
For beginners, this is a great option thanks to the compact body, intuitive menu system, and well-designed buttons and dials.
Durability
In spite of the smaller stature, this is still rugged enough to handle rough conditions.
Overall
While professional photographers may be underwhelmed by the performance and capabilities of the D3500, it is all but gold for just about everyone else.

10

. Canon PowerShot G9 X Mark II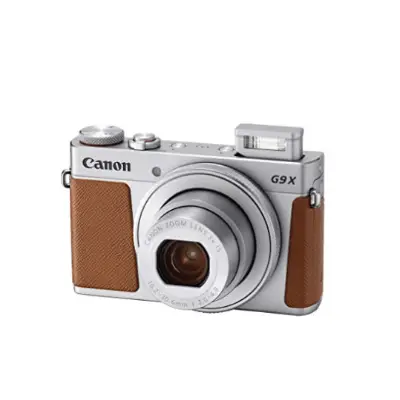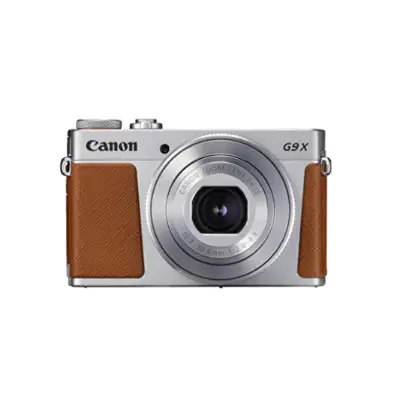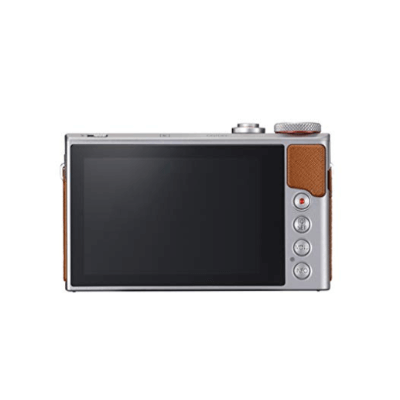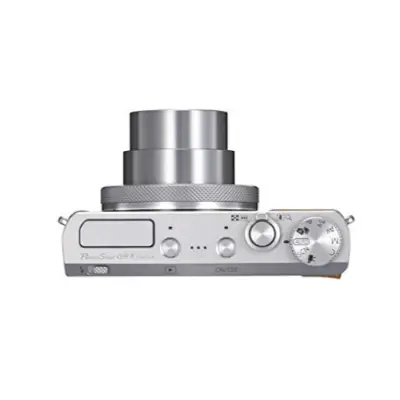 This addition from Canon is a great option for someone who is new to photography or looking for a second camera for travel. It has great autofocus and features but can also be tuned to your personal settings. It is very small and lightweight without sacrificing durability.
Read more
Image Quality
While not as impressive as some of our other options, this device is still worth a look. The lens offers you 20.1 megapixels and 3x optical zoom. The film speed offers a wide range, between 125-12,800 ISO. When shooting continuously, you can capture up to 8.2 frames per second. Seeing as how this is one of the most affordable options, the wide-angle lens is nothing to brag about.
Video Resolution
Enjoy videos at sixty frames per second in 1080p. Unfortunately, this option does not boast 4K capabilities. The stabilization is great when capturing photos or videos, allowing you to enjoy clear shots and memories.
Design Features
The time-lapse feature is a favorite of many reviewers. The camera easily sits up on its own and can stitch together long lapses of time into one short and beautiful video. On the backside of the camera, you will find a three-inch touch screen. This screen is fixed and does not move or tilt.
Ease of Use
The touchscreen we just mentioned is very responsive, making changing the settings or editing a photo simple. This is a great option for a beginner photographer who is working on their angles and perspective. It functions as a point and shoot but you can also fine-tune the settings easily.
Durability
There has not been an outstanding amount of criticism or praise for the durability of this product. There is a rubberized panel on the front and a rear grip on the back that makes it easier to hold safely in your hands. Additionally, there is a hand strap included. There have been some complaints about the battery door not staying shut.
Overall
If you are looking for a less expensive but still impressive option to carry along with you on vacation, this is a great option. It does not feature all of the bells and whistles as some of our other options, but it is also a fraction of the price and size.

Subscribe to our Newsletter