Best Ski Goggles
last updated:
Feb 07, 2020
You've found the perfect pair of skis, now it's time to discover an equally important piece of equipment, the goggles. Goggles are crucial to enjoying your time cruising down the slopes. They will determine your ability to see clearly and also protect your eyes from powder and debris. Some people don't realize how different each pair is. A great pair of goggles will fit correctly and comfortably, have good ventilation, and protect your eyes from debris and UV rays. There are many different tints, fits, and straps available. We have created our well-rounded list with plenty of styles and options. Find your next pair and check out the FAQ if you have any further questions.
This is the best product on our list that is currently in stock: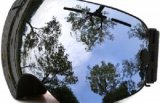 Juli Ski Goggles
Why is it better?
Good ventilation system
Large inner space
Long and elastic strap
Affordable
In a
Hurry? Editors choice: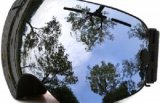 Test Winner: Juli Ski Goggles

14
Researched Sources
1,233
Reviews Considered
8
Hours Researching
10
Products Evaluated
Protection
Features
Comfort
By Default
Criteria Used for Evaluation


Protection
It is incredibly important that you protect your eyes against UV rays. These rays can cause photokeratitis, which is a sunburn on the eyes. That can happen after only s small amount of exposure to the sun. Longer exposures can damage your eyes permanently. These rays can bounce off the snow even when the days are cloudy, so it is very important that you find goggles that will provide you with 100% UV protection.
When choosing the right lens tint, you have many factors to consider. First, think about your favorite place to ski. The lens tint depends on the conditions at your favorite skiing place. It depends on whether it's sunny all day, or just in the morning or afternoon. It also depends on what kind of terrain you prefer. You need to get a lens tint that will provide you with the best possible combination of depth perception, contrast, color definition, and protection while keeping the proper Visible Light Transmission (VLT) for the given light conditions.
A lower VLT, such as 15%, will protect you from eyes fatigue when days are sunny because they do not allow as much light to transmit through the goggles into your eyes. And a higher VLT will provide you with better depth perception and color definition when there are low-light conditions. Amber, yellow, and gold lenses are excellent for the foggy and low-light conditions because they filter the blue light. This means that the shadows will be emphasized, and you will be able to see the bumps much better. These will also work just fine when the light conditions vary or change. Rose, copper, and light rose lenses will also do an excellent job during low-light days.
When the days are sunny and bright, the best comfort your eyes can get is with dark tints. Dark, gray, dark brown, dark green and copper tints are the best for brighter weather conditions. Darker tints will protect your eyes from the high-level brightness and increase the contrast for better visibility of your surroundings. Also, the gray tint lenses will enable you to see the true colors. A mirror coating can enhance the effect of tinted lenses. The mirror coating reflects the sunlight and prevents it from penetrating the lens, meaning that the VLT is lowered. So a mirrored tint is fantastic on really bright days.
For night rides it's best to use only clear lenses. The high VLT that these lenses have allows most of the light to reach your eyes so that you see much better during the night. Photochromic lenses are also a huge convenience for many. Depending on the light's conditions, these lenses will become darker or lighter automatically. In essence, they adjust to your needs, so that you are prepared for bright or not-so-bright lighting. These can usually be found in brown or gray color.
Lately, the most popular goggles are the ones with interchangeable lenses. With these, you can switch between the lenses quickly if the light conditions change. It might seem a bit complicated, but it's not a bad idea to check out the charts of lens colors provided by the manufacturers on their websites. Usually, they provide all the necessary information about the VLT of the lenses and for which light conditions they are. When choosing the ski goggles, always look at the lenses first. They are the most important part of the ski goggles.


Features
Glare protection
When it's sunny and bright, the sunlight can create a glare by reflecting off the snow. The polarized lenses can reduce this glare, making them ideal for sunny days. But the polarized lenses are not so great when the end of the day is near because they are made with a much darker tint.
Peripheral vision
Low-profile goggles look much cooler and fit better with your helmet than the goggles with big lenses, but it's not all about the look. If you decide to go with the low-profile ones, make sure that they can give you enough side vision. Perfect ones should enable you to see from side to side – 180 degrees. This way you can easily avoid the other skiers.


Comfort
Keep in mind that you will be wearing these goggles for hours on end. If there isn't a great cushioning system, they may become uncomfortable. The cushioning system can also aid in moisture absorption, ensuring that your goggles won't be too foggy. Most of the sports goggles and glasses are made with polycarbonate lenses. The polycarbonate is a very impact-resistant material and if you have a prescription insert you will want those made of it too.
Lens and frame should be flexible so they won't break easily if you fall. The foam cushioning is also very important. Most of the companies nowadays make those out of polar fleece. The material is nice and it keeps you warm and it also does a great job absorbing your sweat.
Expert Interviews & Opinions
Most Important Criteria
(According to our experts opinion)
Experts Opinion
Editors Opinion
Users Opinion
By Default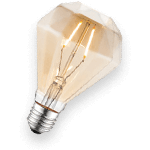 Trying Out the Goggles
You don't have to rush your decision, and it's best to try as many different pairs as you can. It is also recommendable that you take the goggles outside for a test run, if the clerk will allow you, so you can see how they work in natural light. If you are buying clear lens goggles for night skiing, make sure that you test them in a dark room that has one bulb functioning, so you can see if there is distortion or glare. Glare and distortion can ruin your night when you look at the lights on the side of the trail.
Helmet Compatibility
It's a great idea to try on the goggles with the helmet you plan to use. This way you will know exactly how these two crucial pieces fit together. Can you imagine arriving in the slopes to find out that your new, seemingly perfect, pair of goggles are too wide for your tried and true helmet?
Shop Ahead of Time
Buying a pair of goggles before you get up the mountain and to the resort can save you a lot of money. Sporting goods stores, and of course, the internet are your best bets for finding a good deal. Once you're already up there and there's no turning back, the prices can be about double.
Other Factors to Consider


Value
One of the best pieces of advice we can give you is to never buy your equipment at a resort. Most of the resorts will have a limited selection of the gear and the prices will most probably be highly inflated. Instead, you should get readily prepped at sporting goods stores, ski shops, and optical stores. Chances are that you will have a much better section than at any resort, and you will pay less for better quality. This might seem like common sense, but surprisingly, it can be easy to assume that a mountain shop will fill in any gaps in your ski equipment, and while it can, the convenience comes at a premium.
Frequently Asked Questions
q:

What are OTG goggles?

a:

Those who wear prescription glasses full-time are in luck. OTG, or Over the Glasses, goggles are a solution to your need to wear both. OTG goggles have more room between the face and the lens, and this offers the room needed for prescription glasses.

Although, there are also prescription ski goggles available as well. If you think that you would be more comfortable without your glasses underneath, this would be a great option for you.
q:

Why is anti-fogging important?

a:

When it comes to goggles, it doesn't matter how good they look or how much they cost, if they are foggy, they are useless. This applies and relates to the ventilation of them since a well-ventilated pair of goggles will be much less foggy.

If fogging has been a concern of yours, it is suggested that you opt for a double lens goggle, because they are less susceptible to fogging up. As for ventilation, airflow happens through the sides, tops, and bottoms of your goggles. Ventilation holes will allow for air flow, but choosing goggles with suitably sized holes is key since vents that are too big can actually make your face cold. It's helpful to try your goggles on with your helmet to make sure that it doesn't block the ventilation.

If the fogging continues to be a problem, you might want to consider buying goggles that have small fans on the side that suck out the warm air and suck in the cold. These fans are usually extremely light and powered by AAA battery.
q:

How important is the fit of your ski goggles?

a:

When trying out the goggles, take some time to properly adjust the strap. If you can't adjust it or the buckle won't stay the way you adjust it, look for a different pair. It's also a smart thing to bring your helmet with you so you can make sure the goggles will fit with it. The best buckles are soft, rubber ones. They are more comfortable because they won't dig into your skull. Also, the wider strap means more comfort.

Good goggles should have foam cushioning that will keep the dirt, snow, and wind out. The best foam will be dense enough to keep your face cushioned in case of fall, but not too dense. If your cheekbones are high or your nose bridge shallow, you might want to consider the "Asian fit" goggles. If you happen to be wearing glasses, make sure that they will fit inside the goggles. In some optic stores, you can even order prescription inserts that you can put in your goggles so you don't have to wear glasses. Not all goggles can accept the prescription inserts, but your optician should know which ones can.
q:

Does foam padding matter?

a:

Why, yes, it does. There are a variety of foams available on the market when it comes to goggles. Cheaper foams offer less ventilation and will cause you to sweat more. While better quality foam will not only keep the goggles firmly in place but won't feel heavy or sweaty on your face. Your retailer should be able to help you find a pair of goggles with quality foam.
q:

Why does altitude make a difference for my eyes?

a:

Guess what? Altitude plays a large role in your eye's comfort when it comes to skiing or snowboarding. This is because, the higher the altitude, the thinner the air. And the thinner the air is, means that UV rays are not as filtered, so your eyes are more susceptible to harm or discomfort. Along with this, snow makes the sun's reflection stronger and more intense, so it is truly an important investment to buy a pair of goggles with adequate UV protection.
q:

What does the VLT of a goggle mean?

a:

Many people pay more attention to the color of the lenses, but there is much more to it than that. VLT stands for Visible Light Transmission. The sunnier it is, the lower VLT percentage you will want. As you may have guessed, the more overcast it is outside, the higher the VLT percentage you will want.

Unfortunately, there is not one goggle that fits all. Many avid skiers have multiple goggles for different climates. However, if you are looking to only invest in one pair, a pair with a VLT of about 30% will be a decent pair. For extreme conditions, they won't be ideal but for most days, they will be great!
Subscribe to our Newsletter