Best All Mountain Skis
last updated:
Jul 10, 2019
For some, the first snowfall brings feelings of nostalgia for warmer days. For others, we realize that the ski season is upon us! There is truly nothing like a day on the slopes. Nothing is better than gliding down the fresh powder with the cool wind blowing your hair back. Actually, ending the day at the chalet for a warm meal and hot chocolate afterward is equally as amazing.
Now that you have decided that skiing is your "thing," it's time to quit renting and invest in a pair of your own all mountain skis. Not only will this save you money, but you'll also feel more comfortable and confident in your skis with your personal style. Choosing the best pair for you can be a daunting process. Enjoy our heavily researched list that will drastically narrow things down for you.
This is the best product on our list that is currently in stock: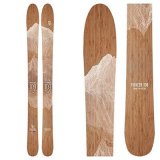 Icelantic Pioneer 109
Why is it better?
Great responsiveness
3-year warranty
Beautiful artwork
Great float
In a
Hurry? Editors choice: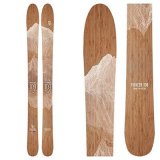 Test Winner: Icelantic Pioneer 109

17
Researched Sources
2k
Reviews Considered
17
Hours Researching
19
Products Evaluated
Materials
Style
Features
Size
By Default
Top Ten Pairs of Mountain Skis
Criteria Used for Evaluation


Materials
Core
All-mountain skis come with one of three core types: wood, foam or composite. Each type has differences in cost, durability, liveliness and vibration damping.
Wood cores are highly prized for their ability to store and release energy between the trail and the skier. Furthermore, it imparts more "dampness" than other materials, which contributes to a stable feel. Foam core quality and cost varies between manufacturers and between ski models. None of them provide the damping and "pop" that wood cores do. Composite cores use a combination of fabric and epoxy and sometimes wood. Usually, the fabric is fiberglass, but carbon fibers and Kevlar are utilized too. Heat and pressure form the core and cure the epoxy. In general, composite cores provide adequate stiffness. Fiberglass cores are the least expensive but also the heaviest. Look out for all-mountain skis that tout carbon, Kevlar or aramid fibers, however, as sometimes the amount used is only enough to improve marketing hype.
Base
Every all-mountain ski maker uses ultra-high-molecular-weight polyethylene for their ski base. UHMW-PE comes in either extruded or sintered form. Sintered is preferred for improved wax hold. The most important characteristic for would-be ski purchasers is the base thickness. Thicker, harder bases resist tears, are easier to re-finish but add weight.
Top Sheet
The top sheet's function is to keep out water and support the application of graphics. Some top sheets are clear to show off the core beneath. Top sheet materials can be decorated in several ways including being directly printed on by specialized equipment.
Sidewalls
Sidewalls protect the core and support the edge. They contribute to stiffness, vibration and hold the edge firmly in the turns. Tapered sidewalls reduce weight. Some manufacturers use side caps instead of sidewalls by simply wrapping the top sheet.
This reduces cost but also performance and durability. Sidewalls are made from thermoplastic polyurethane, ABS or UHMW-PE. TPU is the cheapest but also the heaviest material. UHMW-PE is the slipperiest on snow and lightweight.
The Edge
Edges have specially designed teeth that dig into the snow on turns to increase control. They are made from special formulations of tough, ductile steel. These properties vary according to the expected use of the all-mountain ski. Touring skis use thinner, lightweight edges, whereas park skis need tough, heavier edges.


Style
-Frontside Skis are fast and used to make skidded or carved turns on groomers.
-All Mountain Skis are designed to handle all terrain and snow conditions. This name usually applies to skis with a waist width from 85-95mm.
-All Mountain Wide Skis, or Fats, are all-terrain skis with waists in the 95-105mm range. They typically perform well on powder, plow through crud and sail over bumps.
-Freestyle Skis are for skiers that enjoy catching air in parks or on trails. Typically, they have twin tips to allow forward and backward skiing.
-Powder Skis have widths greater than 105mm with plenty of rockers to achieve maximum flotation and stability on deep days.
-Race Skis are simply designed for speed all day long.
-Alpine Touring Skis are very lightweight to accommodate hiking and skiing down fresh snow on non-groomed slopes.
-Skis with bindings are called system skis, whereas those without bindings are referred to as flat skis.


Features
In general, a ski with a short turn radius is more agile but a higher turn radius indicates a faster ski. A smaller waist size contributes to a tighter turn radius, but the overall length and amount of rocker also affect this. A turning radius in the range of 16 to 20m is comfortable for most intermediate to expert skiers.
Stiffness refers to the ease with which you can flex a ski along its length.
This depends on the type of core material used and how composite materials are distributed throughout the downhill ski's length.
There is no hard and fast rule for measuring stiffness, so you have to rely on subjective measures or try skis yourself to ascertain their stiffness.
Camber and rocker are blended in varying proportions in all-mountain skis. Both create arcs along the ski's length in the vertical plane but in opposite directions. Camber is the upward arc along the center that supports the skier's weight. Rocker, sometimes called negative camber, is the upward arc at the tip and tail.
Camber compensates for the weight of the skier in order to maintain even pressure along the length of the edge for improved turn bite. It also contributes to the top of the all-mountain ski as it exits a turn.
Rocker effectively shortens a ski, which decreases turn radius. Full rocker improves flotation on powder and improves performance over crud. In general, look for less rocker if you are mostly skiing on groomed trails and more rocker if you spend more time off-piste or in powder.


Size
Skis range in lengths from 70 cm for kids up to 200 cm for tall adults. The general rule of thumb for length for adults is that the tip should touch the face between the eyebrows and nose. For kids under 6, the length should be no longer than their chin.
The preferred all-mountain ski length depends on other factors such as the sidecut, the amount of camber or rocker, the snow conditions and your level of experience.
Generally, beginning skiers prefer a shorter length because they turn more easily.
Ski weight is a tradeoff between stability and how often you carry your skis and how much weight you want dangling on your legs on the lift.
Sidecut is designated by three numbers in millimeters. These designate the widest part of the tip, the narrowest part under your feet and the widest part of the tail in that order.
Thus, a fat all-mountain ski might have a sidecut of 140/95/126.
Of these, the underfoot width or waist size tells you the kind of snow conditions on which the skis work best. Skis smaller than 95mm are best for on-piste skiing and firm snow.
Wider waists up to 105 mm are called "fats" and work well off-piste in soft snow due to their greater flotation.
Expert Interviews & Opinions
Most Important Criteria
(According to our experts opinion)
Experts Opinion
Editors Opinion
Users Opinion
By Default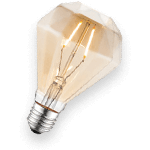 Ski Buying Checklist
Make an honest appraisal of your skill level so you do not buy skis you cannot handle well. It is OK to buy one level higher to help you progress, however. Buy skis the right length for your height, body style and the type of skiing you most expect to try. In general, shorter skis are more stable and easier to turn, whereas longer ones are for higher speed. Match the ski width to the type of snow you expect the most: wider for powder, narrower for groomers. Don't forget to invest in additional ski gear like ski helmets and goggles.
Sunscreen
If you aren't sweaty and near a body of water, it's easy to forget the sunscreen. However, protecting your skin in the winter is equally as important as in the summer. The sun's rays hit the snow and reflect off it, the same way they reflect off of the water. As an added bonus, sunscreen also protects your face from wind and cold burn as well.
Other Factors to Consider


Durability
Regardless of your skiing style or the conditions you prefer, investing in high-quality skis made from the best materials and designs makes a big difference in how much enjoyment you derive from the skiing season.
Unless you are a novice skier using rental all-mountain skis, you will notice the difference in performance between run-of-the-mill planks versus the ones we have listed here. As you grow your skiing skills, the nuances of quality skis such as these will definitely impress you.
As the skill level rises, you will look to a stiffer flex and a narrower sidecut to support higher speed. The right rocker/camber profile will achieve a better edge grip in the turns. You will notice in our all mountain ski reviews, except for the Rossignol Experience 75s, that our selected skis are biased towards those ski characteristics.
Those types of high-performance characteristics are rarely found in cheaper skis, and in our opinion cheaper skis will not hold up over the long run, so you are throwing money away for a short-term benefit. For instance, here are just a few ways manufacturers shave costs:
-Use cheap foam cores that hold up for only one season.
-Add minimal amounts of materials to wood cores such as carbon fibers or metal that are short on performance but long on hype.
-Use top sheet/cap construction, which detracts from performance and durability, but looks cool.
-Skimp on sidewall material instead of using the best.
-Employ thinner bases that blow out the first time you glide over rock.
-Use cheaper binding material that leads to edge separation.
-Utilize poor reinforcement at binding points. Thus, your bindings are in danger of coming loose.
In contrast, buying quality all-mountain skis that cost a bit more enhances rather than hinders your skill progression, adds confidence to your skiing plus makes you safer. Top quality downhill skis also have greater resale value, which is important should you decide to trade-in skis after a couple of seasons. Like most things in life, it boils down to the old adage that you get what you pay for.
Frequently Asked Questions
q:

I am an intermediate skier who needs a ski that will work coast to coast. Which single ski of the bunch would you recommend?

a:

You are still going to have to make a choice, but we will narrow it down to just two based with different stiffness. The Nordica NRGy 100 with medium to stiff flex or the Völkl Mantra with its very stiff flex and waists of 95mm and 100mm, respectively, are excellent high-performing, all-around skis that handle almost any conditions you can throw at them. These float well on fresh, deep days, blast through chop and crud and dodge trees with fast, tight turns on the groomers or ice.
q:

How do you measure ski stiffness?

a:

Unfortunately, unlike other characteristics of snow skis, the ski industry has no standard measure for stiffness other than to say "soft, medium, stiff," which means it is somewhat subjective. Other clues to stiffness include how much camber there is and the type of core construction. If you want more distinction than that, then the best you can do is try them yourself or rely on buyer reviews.
q:

Where should I look at buying my skis?

a:

When you are ready to make your purchase, buy from online retailers such as Amazon who have the best return policies in the business. Naturally, we think you will be pleased with buying any of the all-mountain skis reviewed in this guide, but we want you to have the fullest confidence in your purchase.
q:

Can you not just rent your skis every time?

a:

You could rent your all-mountain skis every time you head to the slopes but the issue with that is that it can get quite expensive. To rent skis runs you a little bit of money as you have to rent the boots, helmet, goggles and all the other gear to get you safely down the mountain so it is best if you enjoy skiing and will be hitting the mountain a couple of times this year to buy a pair as it will be cheaper in the long run.
q:

What does the different signs mean on different hills?

a:

When you hit the slopes you will find that each run has a color and sign associated to that hill. If you are a beginner skier and are just learning the basics you may want to stick to the green circle hills as these tend to be quite simple and you will not have too much trouble getting down them. If you have been skiing for a year or so and are comfortable on your all-mountain skis you can not only hit the green circle runs but may also want to try the blue square runs as these are for intermediate skiers. If you have been skiing for years and consider yourself a pro on a pair of downhill skis, you will be able to handle the green and blue runs and will also be able to hit the black diamond runs which are for experts. So make sure to check out a map of the runs when you get to the ski hill to ensure you will be able to get down at your skill level without issue.
Subscribe to our Newsletter