The Essential Ski Gear Guide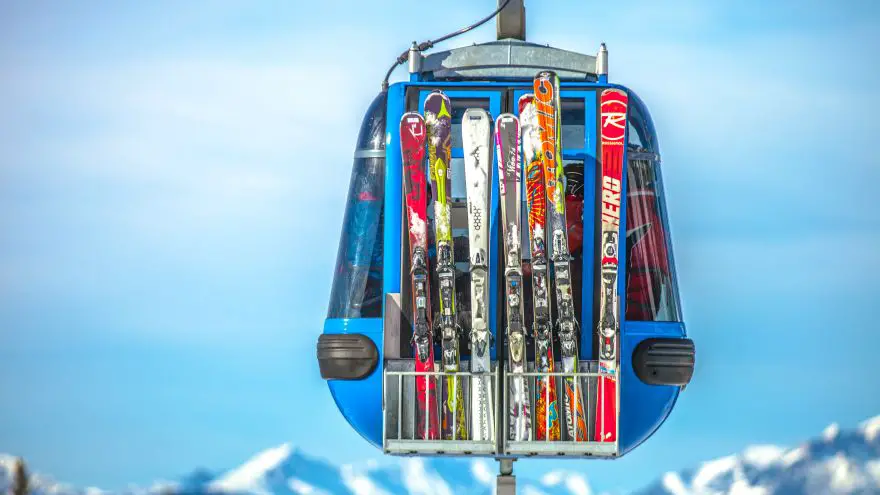 The Essential Ski Gear Guide
gearweare.net
Excited for the chance to pick up skiing? Thrilled about your upcoming trip but don't know what kind of ski gear and clothes to get? Well, folks; we have the answers for you. A ski holiday is one of the most popular winter holidays in today's world. It's the perfect holiday in the winter to spend with your families, friends and loved ones. So, let's not fret as, here is an essential, informative guide to help you choose the right ones so you get the chance to enjoy your holiday.
Skiing gives you the best feeling of thrill and excitement. Being out there in the snow is a rewarding, fun experience and with the wrong ski clothes and gear, you'll be miserable and cold, especially if a first-time skier. This guide will not only give you the right information but also, help you choose the right ski clothes and ski gear.
Ski gear:
Choosing the right ski gear is important. If you're a first-time skier, it is recommended to get rental gear. It's good to test and try them out to help you through the first, initial stages of skiing. Once you're comfortable using the ski gear, you can purchase the right type. Just remember to research thoroughly, take your time to compare and test it out.
1. Helmet
Skiing is fun, but it can be dangerous, especially when you fall. It is crucial to know, especially before your first day, that helmet reduces any head injury by 40 – 60%. In other words, a helmet does make a lot of differences, as it will save you a trip going to the hospital. It's an excellent ski gear item to ensure that you don't get any severe hit to your head. Above all, a ski helmet offers extra comfort and warmth on cold days. Now, if you're a first-time skier and don't know what kind of helmet to get, it's recommended to rent one. Most of the resorts rent them around $5 a day. Choose the one that fits you properly.
Next, it is imperative to know how to fit a ski helmet; make sure it covers your entire forehead and adjust the chinstrap, so it fits securely under your chin. Also, most ski helmets have an adjustment system, allowing you to adjust for a perfect fit. Lastly, shake your head gently, to see if the helmet doesn't shift on its own. If it does, your helmet is too big. You have the option to either choose between the full shell and half shell helmet styles. Even though half shell helmets are the more popular choice of helmet style, it is recommended to get the full shell helmets for first-time skiers. Altogether, both helmet styles provide comfort, excellent safety.
Now, if you have decided to buy a ski helmet, it is important to know that ski helmets must meet some safety standards. Most of them comply with CEN or ASTM. That is to say, it is vital to know the basic constructions of the ski helmet.
The insides of the ski helmet must come with:
A. The hard exterior shell that protects you from sharp objects like ice rocks that will protect you from the force of impact in cases you fall. The surface should be made of ABS, thin-like materials or other high-impact plastics.
B. The inner protective liners protect your head by dissipating any impact from your head. That is to say, your helmet will get damaged rather than your head. Once your helmet is damaged, you must replace it.
C. There's an extra fabric liner inside the helmet for comfort and fit. It doesn't provide any safety, but it makes your head comfortable enough to wear it the entire day.
2. Goggles
This gear is essential just like any other ski gear whether you're a first-time skier or a seasoned skier. Goggles are essential as it protects your eyes from the sun and snow blindness. At high altitudes on the slopes, it will protect your eyes from harmful UV radiations. Not only that, it protects your eyes from snow debris and fog, which can irritate your eyes. Goggles have a ventilation frame that will not allow the frames to fog up. Just remember that fitted goggles are not supposed to fog up and if they do, make sure they fit tightly around your eyes frame. Simple, useful ski goggles will cost you between $20 to $40. Also, if you don't want to buy one, you can simply rent a pair from the ski resort.
3. Ski Boots
It is important to choose the right ski boots. If the boots are the right fit for you, you have a better chance to control your ski movements. In other words, with the right boots, you can ski better and enjoy the rest of the day without any problem. Furthermore, if you're a first-time skier, rent your ski boots from the resort. Don't feel rushed and take your time in deciding what kind of boots you should wear. Ask advice if you must for a better fit for your size and comfort.
Next, fitting into the boots should allow you to wiggle your toes. If you can't wiggle your toes, there's a higher chance that your feet will get cold. Also, if you can turn your foot inside the boot, there's a risk that you can't control your ski movements.
On the other hand, if you decide to buy one, it is important to understand the basic construction of ski boots. Ski boots must come in waterproof and snow proof materials to ensure that your foot is warm and comfortable. It must come with padded insoles for extra cushions and comfort. Not only that, as each boot is manufactured differently with many varieties of different skiing styles, sizes, and foot shapes, you need to take your time; if you must, try every single boot you get your hands on. A good, well-fitted boot not only gives you better control but also provides you with comfort while skiing. With this in mind, discuss with the boot-fitter about your ski abilities and mechanics of your footwork. They know better than anyone about the right ski boots for you.
Skiwear
On the contrary, people tend to take lightly on skiwear items when they go skiing. Skiwear items are equally important as ski gear. Without proper skiwear items, you will get cold and wet easily, ruining your mood for the rest of the day. Therefore, it is imperative to get the correct ones, which will keep you warm for the rest of your ski trip. Thus, you will enjoy the rest of your journey in comfort and style. Just like skiing gear, taking our time to consider all kinds of skiwear. Here's a guide that will cover the basics of proper skiwear items.
1. Base layers
Choosing the right base layer is necessary so it can provide the right body temperature and stop the cold settling into your body. It 's best to wear inner base layers for your body. The right one should fit you tightly so it can insulate your body from the cold. It's best to buy accordingly to your size. Furthermore, it is best to buy synthetic fabrics and merino wools used for base layers materials. It's better to buy a top and bottom base layer for better warmth and comfort. There's also an option for you to buy a one-piece base layer for the ultimate comfort and protection.
2. Socks
Socks are equally important as base layers. Proper fitting ski socks are recommended as it keeps your foot warm. It is recommended to choose an acrylic or nylon ski sock that is either elastic or spandex and remember to choose socks that are above your boot line. You don't want your ankles to get cold while you're skiing. On the other hand, do not get sheep wool socks. They are not suitable as they get wet easily.
3. Trousers
Just because you got the base layer trousers, it's not to be confused with ski trousers. They are not the same as each has their own roles to give you comfort and protection against the cold. Trousers are equally important as base layer trousers. Whether you're a first-time skier or a regular skier, it is important to wear the right ski trousers. With this intention, especially for first-time skiers out there, you will spend most of your time falling down on your butt in the snow. Therefore, it is crucial to find the right, comfortable trousers that are not only insulated but also waterproof.
It is important that your ski trousers fit perfectly. They are not supposed to be tight that your movement is restricted while skiing or too loose that you've to pull them often. In fact, they should be loose enough to allow some movement of freedom, especially in your hips and knees. For first-time skiers out there, wear your base layers while trying the ski trousers for the ultimate comfort.
You can also rent some pants from the ski resorts. There are many different kinds of features of ski trousers designed for many ski purposes. It all depends on what kind of skiing you'll be doing. It is best to go out on rented or borrowed ski trousers to discover the right pair for you. Again, just like the other ski wears and ski gear, take your time, research more and ask questions.
4. Jackets
Whether you're a first-time skier or a regular skier, finding the right jacket is the key to a fun, exciting day on the slopes. There are plenty of options to consider when buying the jacket, from waterproof, warmth to breathability and quality materials, not to mention style, fit and the right color. The main key is to look for the right one.
For first-time skiers, it is important to choose a waterproof jacket, as you will fall in the snow a lot. Also, waterproof ski jackets will protect you in a light snowfall, giving you the comfort and warmness while skiing. At the same time, consider a breathable jacket that will allow your perspiration to escape. You will sweat while skiing for the first time.
Another key point for the best type of ski jacket is to select according to the weather conditions you'll be in, what type of skiing will you be doing and how much you'll feel the cold. If you feel cold easily, it is recommended to get either a down ski jacket or a synthetic ski jacket. Both of these jackets are insulated, keeping you warm and heating you up quickly. However, down ski jackets are best for dry, cold conditions and après ski. It is not suitable for heavy rain and snow and extreme physical activities. Also, synthetic jackets are best for wet and cold weathers and intense physical activities.
On the other hand, there are other types of jackets too. Shell ski jackets are the cheapest among ski jackets, but then again, it's not suitable for extreme cold weathers and for those who feel the cold easily. Even though, it is suitable for skiing in a wet, warmer climate.
Above all, look for a jacket that has many features from internal and external pockets, zips, and a snow skirt to fleece linings. Not to mention, consider adjustable cuffs, storm flaps and ventilation zips or also known as pit zips. A snow skirt is useful as it prevents snow from entering into your jacket in case of an accident or fall. Consider a jacket with fleece linings, as it is crucial to insulate you against the cold. Lastly, ventilation zips are necessary, as they are located under the arms to help you cool down. It's a great feature for those who tend to get warm easily while skiing.
5. Gloves
Gloves can make a difference when it comes to skiing. Your fingers will be numb within seconds in freezing, cold weather. Take note that frostbite is a serious injury and therefore, not to take lightly when it comes to skiing. Pick the right one according to exceptional comfort, flexibility, and maximum warmth. Get adjustable cuffs to secure your gloves so the snow doesn't enter from the cuff. Choose a pair that has a fleece lining to give you the added warmth to your hands. Not only that, heat vent in your gloves will allow you to breathe hot air into your gloves when your hand needs extra warmth.
Moreover, there are two kinds of ski gloves you can choose from. It's either snow proof ski gloves or waterproof ski gloves. Both kinds have their own benefits to help you ski better. Nonetheless, waterproof ski gloves are highly recommended as they are made with snow proof and waterproof fabrics. Their materials are made of a waterproof membrane, keeping your hands comfortable, dry and warm while skiing.
Conclusion
To conclude, if you don't want to spend a lot of money on ski gear and clothes, look into getting seasoned-long rentals. Most ski shops offer them especially on ski gears and some on clothes. It's better to get familiarize with the gears than buy the wrong ones. Lastly, all kinds of ski items are cheaper in the off-season.
Most Read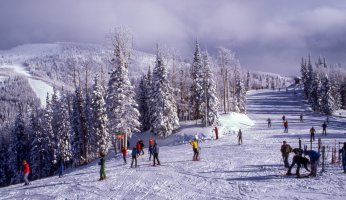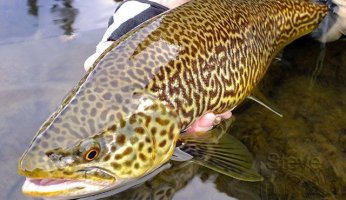 Subscribe to our Newsletter