Best Snow Shovels
last updated:
Sep 20, 2019
Even though winter has come and passed for most of the world, it is never too early to begin shopping for a new snow shovel. Some of you will want to avoid this as you do not want to even think about snow for several months and that is fair. But, when you live in certain areas in the world, you truly never know when a bucket of snow is going to unexpectedly drop. Might as well be prepared, right? If you live in an area that has regular snowfall, it is essential to always have a snow shovel handy near your front door to prevent literally getting snowed in at times. That is why we've put together this buying guide for snow shovels. Read on to find the right on for you so that you can always be prepared and able to dig yourself out of your winter driveway.
In a Hurry? The test winner after 13 hrs of research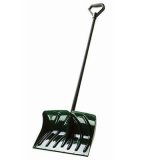 Suncast Combo
Why is it better?
Made with a galvanized wear strip for enhanced durability
Features a textured handle for a more comfortable grip
Has a blade that blends elements of a snow pusher and shovel
In a
Hurry? Editors choice: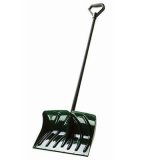 Test Winner: Suncast Combo

17
Researched Sources
1.4k
Reviews Considered
13
Hours Researching
18
Products Evaluated
Style
Effectiveness
Durability
Portability
By Default
Criteria Used for Evaluation


Style
When it comes down to it, there are two major design elements that make up a snow shovel and the first one is the handle. But, there are two critical components that make up the handle and the first is the actual grip at the end of it. You have probably accustomed to a snow shovel with a single handle grip and while most sport this design, you will also find some with a handlebar design. Much like a snowblower, this can provide you with additional leverage and comfort. However, if you are investing in a singular handle then you want to pay special attention to the manner in which it is engineered.
To provide extra room for you (to accommodate for gloves in the winter), look for a wide D-grip. Of course, the handle grip should also be comfortable, as well. But, the handle shaft is also important. It is either going to be designed with an ergonomic bent-handle or a traditional straight-handle. The former is made to be more efficient and deliver superior comfort when you are shoveling. Also, you want to ensure the handle is an adequate height and sometimes, the handle will be adjustable.


Effectiveness
The handle of a snow shovel is where it begins for you but it is the blade that is responsible for all the hard work. Without the right blade on a snow shovel, a great handle is not going to do much for you. Without question, the blade is just as important as the handle. Question is, what do you need to look for? First things first assess the width and size of the blade. Is your driveway enormous or is it fairly compact? Clearly, a larger driveway may require a larger blade to save you time in the long run. Next, analyze what the blade is made out of and if it sportswear or metal strip.
Some will be made of tough plastic, while others from aluminum or powder-coated steel. No matter, the important aspect to this is its durability (which will be covered in a minute) which also makes the wear strip important. Finally, not all snow shovel blades are ideal for pushing snow so looking for a versatile blade capable of both lifting and pushing snow with ease is recommended.


Durability
Ironically, both of the previous sections tie directly into this next one. Indeed, the durability of your snow shovel is almost everything. What good would it do if your snow shovel became inoperable in the middle of the winter? But, it is not just the blade that you need to be wary of but also the handle. Firstly, let's assess the blade, though. Going back to what was previously alluded to; the blade can be manufactured with different materials. One could automatically assume that a metal blade is superior to a plastic blade. While metal grades generally are stronger than plastic grades, plastic can still be quite tough and strong. But, the key area where plastic holds an advantage is in its weight as it is typically lighter than metal.
However, no matter how the blade is designed you should always look for a wear strip. Basically, with this integrated, it will provide protection for the blade and prevent wear from surfaces such as gravel and concrete. Once it wears down, you can simply replace it with a new one. As far as the handle goes, you just want to make sure it can handle what you need. Remember, not all will be designed to handle wet and heavy snow.


Portability
This may not be a deal breaker for you but all things considered, it is something to keep in mind. For the most part, snow shovels are not cumbersome and massive pieces of equipment that are impossible to store. Yet, some of them will be designed more compactly than others. As an example, some designers will engineer their snow shovel with a folding mechanism to save you space. In addition, you may even see some designs that can be completely disassembled when you are finished. Besides taking up less room in your garage or shed, this can also be useful if you wanted to keep a snow shovel in your vehicle for emergency situations.
With all that being said, though, it is generally not too difficult to store an assembled snow shovel upright and out of the way.
Expert Interviews & Opinions
Most Important Criteria
(According to our experts opinion)
Experts Opinion
Editors Opinion
Users Opinion
By Default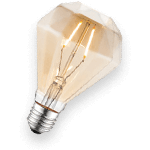 Snow Shovel will always have a place at home
Because snow blowers exist in this world, some of you may not believe snow shovels hold any purpose anymore. However, snow blowers have limitations and whether you want to expect it or not, snow shovels are always going to be a necessary product for you to own if you experience snow.
Other Factors to Consider


Size
Believe it or not, it actually can pay dividends for you when a seller provides you with different options for a particular snow shovel. No, this is not about how pretty or appealing the shovel is. Although, you may see different color options anyways. Instead, this can be important if you need a larger blade or require a different handle design. Going back to the blade size, having the option to choose from an 18-inch blade or a 26-inch blade can be critical. After all, the former may not be suitable for some people and they may require a larger blade.
By the same token, you may have a preference of either a straight-handed shovel or an ergonomic bent handle and possessing the option to choose from either one can come into play.
Frequently Asked Questions
q:

Should You Shovel While it is Snowing?

a:

Have you ever noticed someone shoveling during a snowstorm only to wonder yourself why they are wasting their time? If you have, have you then stopped to consider maybe they are not wasting their time? Well, is that person wasting their time? It actually depends on a few factors as, to be honest, it can be a smart move. For instance, removing the snow as quickly as possible can prevent you from dealing with heavier snow if you let it build and build.

At the same time, this all changes if you are shoveling during a blizzard with high winds. See, when wind combines with snow that is when you get those massive snow drifts of multiple feet. On these days, it may be more beneficial to allow the blizzard to cause its chaos before you attempt to shovel the remains.
q:

Will Snow Shovels Hold up to Ice?

a:

Some people do not like shoveling snow but to be honest, the true pain is dealing with ice. When comparing the two, shoveling snow becomes a trip to Disney World. This is probably the main reason why snow shovels do not last for people as they attempt to use them to eliminate ice. Granted, depending on the shovel, it may actually be suitable for chopping up the ice so you can scoop it up. For the most part, though, it may beneficial for you to look into an ice breaker or extremely rugged shovel.

So, you can utilize either of those tools to chop up the ice and then use your snow shovel to remove it from your path. Can this be rather monotonous? Yeah, but it is better than chipping and busting the blade on your shovel by attacking it on ice.
q:

How Do You Prevent Snow from Sticking on a Shovel?

a:

Among the biggest nuisances of shoveling snow, this has to be on the top of the list for most people. Is there really anything more frustrating than constantly having snow stick on your shovel? What this does is create unnecessary weight every single time you pick up and toss the snow from your shovel. The good news is there are some remedies for this very issue and all of them center on utilizing an anti-stick coating.

There are a few options at your disposal including, but not limited to, WD-40 spray, oil-based cooking spray, vegetable oil-spray, and even petroleum jelly. Now, it is worth noting that this is not a permanent solution and you may have to coat your shovel before each use. When doing so, thoroughly rinse and dry the shovel so the coating applies better on the surface of the shovel.
q:

What Are the Disadvantages of a Larger Blade?

a:

The obvious reasoning behind wanting a larger blade for your snow shovel is to cover more area. Not everyone has all day to shovel snow and this can significantly reduce the amount of time that goes into it. Thus, this makes a larger blade ideal for people who own a larger driveway or for those who enjoy shoveling snow for their community. Yet, does this mean that larger blades are foolproof and the clearly superior design? No, and there is a strong reason why.

It is a matter of simple common sense; with a larger blade, you are going to fatigue quicker than if you were to use a smaller blade. Think about it for a second. With a larger blade comes more snow and with more snow, comes more effort on your part. This will take its toll quicker than lifting less snow with a smaller blade.
q:

Should You Shovel Snow While Pregnant?

a:

It is time to give pregnant women around the world some love. As everyone knows, pregnancy completely changes people's lives and for women specifically, limits the amount of physical activity they can handle. This often begs the question of whether or not a pregnant woman can handle the stress of shoveling snow. Rebecca Starck, an M.D. at the Cleveland Clinic, provided insight on this very interest at hand. According to Starck, in the first three months of pregnancy, there is no risk of harming the baby when you are shoveling.

However, Starck continues by saying that once a pregnant woman's belly expands their risk of falling spikes and this is where shoveling snow can become dangerous. It is the wise, Starck states, to wear snow boots with excellent traction to ensure the balance is not thrown off. Near the end of pregnancy, however, it is pretty much recommended for pregnant women to avoid shoveling.
q:

How Do You Shovel Snow Without Hurting Your Back?

a:

It is true that shoveling snow can be a great exercise but for some people, it can do more harm than good. The reason for this is because several people will have poor technique when they are shoveling and yes, there are incorrect ways to shovel snow. Not necessarily in regards to the end result but more so with your health. Here are some important tips to keep in mind to eliminate the possibility of straining your back while shoveling snow.

Firstly, always bend from your hips and knees and not your back. Secondly, lift from your legs as you do not want your back to be performing the lifting. Next, avoid reaching too far as this can overstretch your muscles and cause unnecessary strain on them. As a last tip, take your time, take rests, and stay hydrated.