Best Electric Skateboards
last updated:
May 01, 2019
It's 2019 and we have finally found a way to make using a personal transportation device less difficult and taxing on our bodies. With bicycles now being equipped with motors to make cycling easier, it was only a matter of time before technology caught up and made electric skateboards to ease the difficulty of getting around on board. We have caught up and made this guide to best electric skateboards.
But between motors, deck material choices and weight restrictions, how can you know which e-board is going to be the best for you? Below we have reviewed ten of the best options that are on the market today, taking materials used in the construction, speed, motors, weight and battery life into account.
Read on to see which one is best for you, your needs and your budget.
In a Hurry? The test winner after 10 hrs of research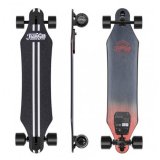 Teamgee H5
Why is it better?
Just 2 hours to a full charge
Rides impressively well
Fun to ride
Great customer service
In a
Hurry? Editors choice: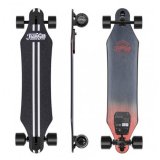 Test Winner: Teamgee H5

34
Researched Sources
26k
Reviews Considered
10
Hours Researching
14
Products Evaluated
Materials
Power Source
Battery Life
Speed
Weight
By Default
Criteria Used for Evaluation


Materials
Deck materials can make or break your riding experience.
There are a number of different materials used in the construction of the boards that made our buying guide. It can be hard to navigate which material type will be best for your particular needs but it is very important for you to become versed in the world of skateboard decks. The material you choose can greatly affect the durability of the board and also how easy it is to ride. Let's take a bit of a closer look at some of the most common materials used in the construction of the board decks.
Maple. This is perhaps the most common deck material today because it is not only flexible but durable as well. This is a great dense wood that will provide an ample amount of strength and pop needed for your ride. It is important to note that not all maple wood is the same. The qualities of the wood really depend on where it is grown. Maples grown in Canada, for example, are growing at a higher elevation and will have more dense fibers than maples grown in other countries. Maple is a renewable resource when it is managed responsibly and requires a non-toxic process which makes it a better choice for the environmentally-conscious.
Bamboo. This is a great choice for deck material as it is quite responsive and will spring back easily. It's also firm which can provide ample sturdiness. Bamboo boards are typically lighter and stronger than boards made from maple. They also provide an ample amount of shock absorption. Bamboo is less durable than maple, however, and is known to lose its flexibility over time. Bamboo grows fast, especially when we compare it to the time it takes for a maple tree to grow to maturity. Because of this, some people believe that bamboo is a more environmentally-friendly material choice.
Polycarbonate. Though we only have one product on our list with a polycarbonate construction, we should still look over this material type. This is a lightweight thermoplastic material that is really easy to ride (and carry if you need a break). Polycarbonate provides UV protection naturally, effectively boosting the lifespan of the board.
Carbon Fiber. Carbon fiber is a strong material type that will rival the strength of polycarbonate. Boards made with this material are designed to last (and last….and last…) so the price tag often reflects this quality. Carbon fiber is often lighter than wood and is more aesthetically appealing. That said, it is open to receive more vibrations which can greatly affect your ride.


Power Source
What kind of power is your board capable of?
Motors are a vitally important part of an electric skateboard. Without a motor, the skateboard isn't going to take you anywhere unless you power it with your legs and isn't the point of an e-board to avoid having to do extra work? We took a look at the motors of all of the options on our buying guide in order to provide you with the vital information you need to know about the capability of the e-board. The most common motor type you'll see is the hub motor. These are a great choice because you'll find that they don't provide you with any (or much) resistance if you try and use your board once the battery is dead.


Battery Life
How far can you go on one charge?
Knowing the battery life of your skateboard is important. You don't want to be caught 5 miles away from your destination with a dead battery, forced to lug your dead e-board with you the rest of the way. You need to know how far you can go on our board before needing to return home to your charger, plain and simple. The battery life for the options on our list varies greatly. Some manufacturers provided the number of miles you can expect to go on your skateboard before it dies on you, others provided a time period. If you have miles to make, the furthest you can go on any of the boards on our list is (up to) 30 miles with the Evolve Carbon GT Series 2-In-1.
It is important to note that battery life is dependent on the weight of the rider. A heavier rider may not be able to go as far because the motor is working harder to hold their weight.


Speed
You need to know how fast you can go!
Isn't this what it's all about? Of course, speed would be an important consideration to take into account as you begin your hunt for the best e-skateboard for your needs. You want to know what the max speed of your new board will be so we were sure to include this for each of the ten products you will find above. The speed is either controlled by a throttle that you hold in your hand or via weight shifting. Many of the options on our list can reach up to 20 miles per hour with some even getting closer to 30 miles per hour! If you're a beginner, however, these speeds might be a little excessive for you. In that case, might we suggest considering the Swagtron or RazorX options in our buying guide? These are designed to be for beginners and provide the slowest maximum speed of all the options in our list.


Weight
Weight capacity and weight of the board are important to be aware of.
Weight is an important factor to consider when you're searching for the best e-skateboard for your needs. We looked at not only the weight of the item itself but also the weight capacity that the board is able to hold. These are both important things to know in advance of investing in an electric skateboard. If you plan on traveling a lot with your board, you aren't going to want to tote around something that's excessive in weight. It's also important to know what the weight capacity is of each board because you'll be able to find out if you're within the right weight range to safely operate the skateboard without injuring yourself or others in the process. It would be very disheartening to invest in one of these only for it to arrive at your door and get broken on your first time out with it.
Expert Interviews & Opinions
Most Important Criteria
(According to our experts opinion)
Experts Opinion
Editors Opinion
Users Opinion
By Default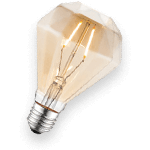 Don't Cheap Out
We get it. An electric skateboard is an expensive investment. You may be tempted by cheaper products on the market but we have to firmly advise against this. Untrustworthy brands often create poorly constructed products and these badly designed boards have been known to catch fire. Trusted brand names, like the ones you'll see in our buying guide, have passed numerous safety tests before being released to the market!
Determine Your Footedness Naturally
You grab a pen and start writing without even thinking about which hand you're going to write with. You automatically just go to work with the hand that feels the most comfortable. You may find the same goes with your feet as your skateboard. Don't overthink it, just go with what feels most natural.
Other Factors to Consider


Stability
This is a given. You don't want to purchase a product, especially something as expensive as an electric skateboard, that isn't going to provide you with the stability necessary to stay safe while riding it. You need a strong and stable base in order to ride safely and efficiently on your new investment. There are a few factors that come into play when considering the stability of the skateboard. The deck size, ply, and wheels can make or break your riding experience. Generally speaking, though, here are some great tips on how to ensure your new skateboard is providing you with the most about of stability.
- Maple wood is particularly stable as a deck material.
- The longer your deck is, the smoother your ride will be and the more stability it will provide
- A deck with a slight curvature will provide an ample amount of stability (but will also hinder the agility you are able to tap into).
- A deck featuring an 8-ply construction will provide more stability than a 7-ply option.


Value
E-skateboards are not cheap and if you find one that is super cheap, you should steer clear immediately. Slightly higher price tags often mean the product has gone through more rigorous tests and is going to be safer to operate. When we critiqued each product on their Value, we weren't only looking at the price tag, however. We took all of the above criteria into account in order to provide an overall score that will give you an idea of the value that you will receive in purchasing any of the ten of these options on our list.
Frequently Asked Questions
q:

Can I bring this on a plane with me?

a:

The answer to this may depend entirely on the size of the battery of your skateboard. Many airlines will not allow lithium batteries larger than 100-watt-hours on their planes. We recommend calling the airline in advance to avoid disappointment at the airport. If you're set on bringing your board with you while you travel, you may want to consider other options just in case. You can always send it ahead of time so it's at your destination when you arrive.
q:

Can I use this inclement weather?

a:

We would not suggest taking your new e-board out during weather that is (or will be) inclement. These boards are not waterproof and rain can quickly destroy your investment.
q:

What kind of terrain can I take my board out on?

a:

This may depend on the board that you end up purchasing. Generally speaking, though, you'll find that most electric skateboards work fantastic on hard surfaces like concrete or asphalt. We would not recommend using your e-board on grass, dirt or roads that are especially gravelly, though, unless you've decided to invest in the Evolve Carbon GT Series 2-In-1, which is made for all terrain purposes.
q:

Is this an ok investment for a first timer?

a:

We think that an e-board would be a great investment for someone just getting into skateboarding under just the right circumstances. Certain options, particularly ones that don't reach crazy high speeds, would make good starter boards. If you're on the fence even a little bit, though, we would recommend trying your hand at a regular skateboard a few times beforehand. E-boards can be a great investment and if you're working with a tight budget, you want to make sure you are spending your money on something you're going to use and keep on using as time goes on.
q:

Will it be hard for me to keep my balance?

a:

Core strength is a definite plus in the word of electric skateboarding. It's hard to keep your balance on these, especially if you've never been on a skateboard at all before and it's even harder to stay balanced when your board is moving. That said, practice makes perfect and you should go into electric skateboard ownership knowing that you're probably not going to absolutely kill it right out of the box (unless you're some sort of weird outlier, in which case…go on with your bad self!).
q:

Can I use my e-board at the skate park?

a:

We wouldn't recommend this. These boards have a motor (in some situations, motors) that can become damaged quite easily if you're using it to grind at the skatepark. Plus, there are hundreds of electric components to these boards that can explode if damaged in just the right way. So, to avoid becoming a flaming human on a board, we would recommend not using them for fancy tricks, at least not until you're really familiar with how the board feels and your skills as a rider.
q:

Will my e-board last a long time?

a:

This may vary from product to product but we tried to make sure we included options in our buying guide that are durable and designed to last the rider – you – a long while. Aside from purchasing a high-quality and durable product from the get-go, there are things that you, the owner, can do to ensure your e-skateboard operates as it should for a long time. First of all, don't leave I tout in the rain. Water + electronics notoriously do not mix well. Second, take care not to drop it too often from too high. You wouldn't casually drop your phone on the ground so you should treat your investment the same way, after all, they're both made from electric components.