Best External Battery Chargers
last updated:
Feb 05, 2020
How many times in your life have you been in a situation when you are using your smartphone, tablet, or any other technology devices and you get the dreaded low battery message. With a world that is so dependent on technology, it is always smart to have some device on you, not only for safety but also to keep you connected with the world when out on your next adventure. Now, how can you avoid getting the low battery message and keep your devices charged? The answer is an external battery charger. Explore our 10-product guide to help you find the perfect companion for you and your devices.
In a Hurry? The test winner after 9 hrs of research

Anker Powercore 2000
Why is it better?
The PowerCore utilizes the most efficient and reliable battery cells
Features surge protection, temperature control, and short circuit prevention technology
Integrates three distinct charging technologies to deliver ultra-fast charging times
In a
Hurry? Editors choice:

Test Winner: Anker Powercore 2000

16
Researched Sources
1,344
Reviews Considered
9
Hours Researching
10
Products Evaluated
Effectiveness
Portability
Versatility
Durability
By Default
Criteria Used for Evaluation


Effectiveness
The Raw Power and Maximum Capacity
From one battery charger to the next, the maximum capacity it can hold is going to vary; there is no doubt about that. But, what exactly signifies the total power that it holds? Most commonly, you will either see the power be represented by ampere-hours (Ah) or milliampere-hours (mAh). For the most part, you will see the latter more than the former. In case you see it labeled in Ah, know that for each 1 Ah of power, it is 1000 mAh (hence the "Milli"). However, what does this mean to the average person?
This number describes the energy charge that a battery can hold and in other instances, how long a battery will last before it needs to be recharged. For external battery chargers, it is more about how much power this will hold. Of course, still, this number may be foreign to you and it still may not easily represent how much energy the charger has. As such, manufacturers typically give an example of how much power their charger has. For example, 20000 mAh could charge an iPhone 7's battery seven full times. Just know, the larger the number the better.
Its Charging Capabilities and Integrated Technology
Raw power is one design feature altogether, but the technology and its capabilities are two entirely different aspects. For starters, an extremely important detail for some is how many devices the charger can provide voltage to simultaneously. This is either done with a USB, micro-USB or wireless technology (such as Qi). But, it all depends on how many options are present for you; some will have multiple USB ports and the Qi compatibility. However, some will only have one USB port. Question is, how many devices are you looking to charge at the same time? In addition, the max output also plays a role as charging multiple devices at once could slow it down quite a bit.
Also, two huge technologies to look out for are pass-through charging and Qualcomm Quick Charge. The former allows the device to charge itself in conjunction with charging the devices you connect to it. However, note that if you do this all the time it will reduce the battery lifespan over time. Meanwhile, the latter, as the name suggests, speeds up the charging time for your convenience. After all, when you need your device, you do not really want to wait an infinite amount of time for it to reach full capacity.


Portability
The entire purpose of external battery chargers is to provide you with a feasible means of charging your devices when you do not have access to another method. So, nine times out of ten, you will use this device on the go or on a trip/vacation. Thus, portability is also going to play a vital role and this is where it can get a tad complicated. Most of the time, capacity and power will play a role in the size. There are exceptions (such as the number one charger on this list) but typically, those capable of 30000 mAh of power or above are going to be quite heavy and bulky. Still, they could be stuffed inside of your backpack or travel bag. But, they may not be feasible for short trips where you are looking to travel as light as possible.
Hence why the smaller capacity battery chargers can be better for some as they will probably be more portable (such as the last charger on this list). What is more important, capacity or portability? If you want something that is super portable (maybe even small enough to stick in your pocket), you may have to sacrifice some power.


Versatility
While not the most important factor to consider, it is still worth bringing up the different seller options that are provided to you. For example, manufacturers may offer their battery chargers in different capacities or colors. If you really fall in love with a specific charger but it does not have your initial desired capacity, having further options could prove to be beneficial. The same concept applies to colors, even though that is solely for aesthetics and preference. Also, it could be as simple as spending a few extra dollars for a specific type of port (for example a 3.0 instead of a 2.0).


Durability
So far, it has all been about the charger's ability to charge your devices. Granted that is their design purpose, there is more that goes into it. Take, for example, how well the exterior is designed and constructed. In terms of external workmanship, it really is not about how pretty or stylish it is, but more so its ruggedness and ability to withstand abuse and harsh conditions. Now, ruggedness does not have to equate to bulkiness. Instead, what type of materials are used to construct the charger? Some examples could be a premium aluminum shell or a rubberized finish that will withstand drops. Also, how about the finish? Is it scratch-resistant? These small details do play a role.
Many of these chargers could be described as "bricks" and feel quite sturdy. But would these bricks survive an accidental drop? Whether you are just plain clumsy or forget the charger is in your backpack when you toss it on the ground, the charger is bound to experience some abuse. To determine the durability of each charger, we took a look at the materials of the charger itself and also at the customer reviews. Some durability issues are born on the inside of these machines and can't be seen. For this reason, we investigated durability to help you make a good investment.
Expert Interviews & Opinions
Most Important Criteria
(According to our experts opinion)
Experts Opinion
Editors Opinion
Users Opinion
By Default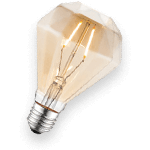 Charging the Charger
Keep in mind that a lot of these portable chargers take a while to charge themselves. There is a lot of power built into these small machines and they need a lot of juice if they are going to be charging your smartphone 10x without a boost.
Weight
It is also important to take a look at the weight of the charger. It you plan to carry the charger around in your purse while site seeing, a 6 pound charger may be a bit too heavy. A downside to lightweight chargers is the fact they tend to hold less power, but are more portable.
Other Factors to Consider


Weather Resistance
Don't let the weather get you down! Are you looking to utilize the charger in any weather conditions? If so, you may want to prioritize those that are waterproof or at least water-resistant. In this instance, if the charger becomes exposed to the bad weather it would not become damaged or compromised. If it is pouring rain outside and your phone is dead, how would you call a taxi? Of course, it's always a good idea to do your best to keep electronics out of rain and water, but sometimes it's unavoidable.
Frequently Asked Questions
q:

Will charging a smartphone with a portable battery charger damage its battery?

a:

Here is the reality of the situation, no matter their designed purpose, some people still question whether or not their battery will be safe when it is charged from a portable battery charger. Especially, when it comes to their smartphones. Perhaps, people are simply overprotective of their phones are maybe they have a legitimate concern. Well, the battery in your smartphone will not be damaged when it is charged via this method.

However, if you do ever have concerns over this and refuse to think otherwise, you can look for portable chargers that feature smart circuits to detect the device and charge it accordingly. This way, your mind can be at ease and you can move on from this slight phobia.
q:

Are external battery chargers allowed on planes?

a:

This could be the most common question of them all and it is one that everyone seems to have. Chances are, you may be interested in transporting your battery charger via an airplane. But, can you? As everyone knows, airlines have tight and strict regulations that you must abide by. However, you can fly with them with some minor exceptions. Come on, you did not think it would be that easy, did you? Here is the deal, if the battery charger utilizes lithium-ion batteries than it can only be stored in carry-on baggage only. Also, if it happens to be over a certain amount of watt-hours then it may not be allowed at all.

While these devices are typically displayed in milliampere-hours, the Federal Aviation Administration restricts lithium-ion batteries in terms of watt-hours. Anything above 100-watt-hours will be restricted. To find this amount out, there is an algorithm that you can use. For an external battery charger, take the milliampere hours and divide it by a thousand and then take that number and multiply it by the nominal voltage. Thus, giving you the watt-hours.
q:

What charges the battery charger itself?

a:

Alright, so it has been stated over and over again that these devices are used to charge your devices. However, what exactly charges the battery charger itself? After all, it does not magically create the voltage from the air. Nope, just like anything else, to power it up you have to manually do so. Do not worry, this is not rocket science and it as easy as it is to charge your devices. Most of them will come equipped with a micro SF connector that will plug directly into a USB port. Now, you can either get a USB-to-wall adapter or simply plug it into a USB port.

It may be easier to go with the former method as the electricity provided by an outlet may prove to be more beneficial.
q:

Is it safe to leave the charger in a hot location?

a:

There has probably been a time in your life where you accidentally left an item of yours in the scorching hot car that has been sitting in the sun for hours. Depending on what it was, it could have ruined it or damaged it. But, would this happen if you left an external battery charger in your car at extreme temperatures? Well, let's just say this, it is not advised to do so for any electronic device you have as it can provide harm to them. Especially, given that most manuals will specifically state not to do so.

To take this question a little further, how should you store them? The recommended temperature for most batteries is around 60 degrees Fahrenheit. Clearly, if you store them in a room that is a few degrees off it is not going to damage them. But, be sure to avoid extremely low or high temperatures. Also, try to store them in a dry location.
q:

Will the battery life drain over time?

a:

Even if you are completely ignorant about batteries, you may have questioned their lifespan before. In specific, if or if not, they were losing juice over time by merely sitting around. Guess what, if you concluded that they were then you were spot on correct. However, depending on the type of battery, it will vary. The reality is, batteries self-discharge over time and this will increase as they get older and if they are exposed to elevated temperatures (another reason to store them properly). Remember, these devices are essentially one big battery.

Lithium-ion, in specific, will self-discharge around five percent in 24 hours and over a month, around one to two percent. Not too bad, all things considered
q:

Can you charge a laptop with a USB port?

a:

Some may be wondering how on earth this question is relevant to the topic at hand. Well, coming into this guide, you may have wondered if laptops could be charged with this type of battery charger. And, most of them charge with a USB port. As such, this question is presented and it is a good one to be knowledgeable of. Anyone who knows a thing or two about computers probably already knows this answer but for those who do not, no, you can't charge a laptop via a USB port.
----Why?----- Computers are designed with USB ports but they are not meant to charge themselves. Instead, they are used to power peripherals (keyboard, mouse, etc.) and also external devices such as music players and iPods. So, if you wanted an external battery charger to perform this task, you would need a power solution that is meant to be plugged into the power port of a laptop (which is not the USB port).
Subscribe to our Newsletter