Best Stopwatches
last updated:
Feb 07, 2020
Be honest for just one second, do you believe that this guide is a waste of time? If you do, you may have the mindset that stopwatches are incredibly simple devices that are so easy to buy that you could blindly select one from a random selection. And, even though they really are very simple at their core, this ideology could not be further from the truth. The reality is that while all models will allow you to stop and record time, some options will allow for more. Additionally, there are different styles and not every model will be built to last. Of course, if you are not convinced yet then why don't you just keep on reading.
In a Hurry? The test winner after 2.5 hrs of research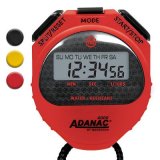 MARATHON ADANAC 4000
Why is it better?
Displays the time and a calendar
It is laser tuned for maximum accuracy
Different color options are available
In a
Hurry? Editors choice: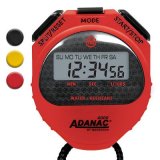 Test Winner: MARATHON ADANAC 4000

4
Researched Sources
22
Reviews Considered
2.5
Hours Researching
16
Products Evaluated
Features
Ease of Use
Durability
Style
Accessories
By Default
OUR TOP PICKS FOR THE BEST STOPWATCHES
Criteria Used for Evaluation

Features
Outside of the basic functionality, you expect from a device such as this, there are other features to look out for.
At their core, all stopwatches will come with the ability to take cumulative times. In other words, they will all be able to count up from zero until you hit the corresponding button to stop the time. For certain, though, you should look for models that can count hours, minutes, and seconds (and do so in accuracy within 1/100 of a second). But, and this was mentioned in the beginning, most models are not going to stop there and will integrate some extra features. For instance, some engineers will equip their devices to double as a clock and a calendar. While not mandatory, this can add versatility to the device. Also, some will even sport functionality as an alarm clock.
Of course, there are also two other features that can end up being game changers. The first is what is known as split time (which will be explained in-depth later) and the second is memory recall capabilities. The latter is super convenient because, with this integrated, you will be able to see previous split and lap times that you have had. While you can log them manually, this is a nice feature to have regardless.

Ease of Use
For this section, pay attention to the interface and the ease of operation.
Really, anytime you are in the market for any type of watch, the interface and the subsequent ease of operation are always going to come to the forefront. And, when you talk about the interface, one of the first factors most people think of is the display. Indeed, choosing a stopwatch that has a well-designed display is going to have some importance. If nothing else, you will be glancing at it quite frequently to read the data that is on the screen. As such, this is made much easier with a display that is both large and easy to read. Of course, the font should also stand out to ensure you do not need to squint your eyes to read it.
Now, the interface is more than just the display. You also need to analyze the intuitiveness and programming of any given model. Generally speaking, stopwatches are not complex devices but some models can take some time to get accustomed to, admittedly. This can be helped with well-designed buttons and also included instructions. Always remember, however, that practice makes perfect so the more you operate the device, the better you will be at operating it.

Durability
For sure, look for models that sport durable shells and possibly even water-resistant cores.
It is not as if your typical stopwatch needs to be able to survive through a war but it should also not be so poorly built that it breaks after one accidental drop. What you really should look for are models that sport well-designed housings. A housing is what encases the internal components of a device and it is the portion that is going to be beaten up the most. Most models will not sport heavy-duty, metal housings, though. This is not really needed, however, and all you really need is a rugged shell that is made out of hard plastic or rubber. In this case, in the instance where your model drops to the ground, it will be more likely to survive (also look for the housing to be shock and impact-resistant).
Now, what about the issue with water? Indeed, from time to time, your model may succumb to splashes of water or even slight rainfall. Due to this, it is ideal to look for options that are water-resistant. Be careful with this as you need to remember that devices that are water-resistant are not waterproof. For example, if a stopwatch is rated to be water-resistant to 100 feet it does not mean it can be submerged in 100 feet of water. A rating such as this would make it suitable to handle light splashes and such.

Style
In addition to the visual appeal, there are different styles on the market.
One of the most interesting aspects of any timepiece is there are several different variations available. For stopwatches, for example, you will see both digital and mechanical models. What exactly is the difference between them, though? It actually all comes down to how they are powered as mechanical models are powered via a mainspring that will require periodic winding. Meanwhile, digital models utilize the power of batteries to function. Generally speaking, you will want to stick with digital for this specific timepiece. In addition to being more accurate, they are also more convenient as you can quickly glance at a digital display to access all the information you need.
In addition to this, what about physical appearance? For wrist watches, the visual appearance is as important as any other factor, quite frankly. But, given that you will not be wearing a stopwatch on your wrist, its "wow" factor is not as important. Still, it can play a role as it is never a bad idea to buy a device that you think looks "cool".

Accessories
Really, what you are looking for here is an included lanyard.
Another advantage of this type of device is that your prototypical model is going to be very compact and light in weight. So, it makes it easier to carry with you. If you glance through photos of athletes and trainers who use these watches, though, you will notice that most of them wear them around their neck. Indeed, that is what this next section is all about. You see, with the addition of a lanyard, you will be able to wear this device around your neck for convenient access and operation. Of course, some sellers will include this accessory with your purchase and others will not.
Even if the model you end up buying does not come with a lanyard, you should at least ensure that it sports a ring that will allow you to connect one of your very own. While you can always carry this device in your pocket with ease, you will find that doing so around your neck will be much more convenient.
Expert Interviews & Opinions
Most Important Criteria
(According to our experts opinion)
Experts Opinion
Editors Opinion
Users Opinion
By Default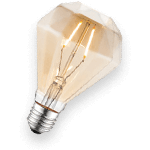 Features
This is simple, right? All you need to do is look for a model that will count up from zero and you will be good to go. Well, while there is nothing wrong with this mindset, you should do some further digging. First off, ensure that the model you pick can count hours, minutes, and seconds. Oh, and it is never a bad idea to look for designs that integrate more advanced features.
Ease of Use
Not too many of you will end up getting walled by the complexity of an average stopwatch. With that being said, the more features a model integrates the more your brain will need to remember on the programming end of things. So, look for intuitive models with well-designed buttons. Additionally, do not overlook the importance of a large display that sports easy-to-read fonts. Doing so will make your overall experience that much better.
Durability
Pop quiz, do you think that there is a possibility that you will drop and/or accidentally damage this type of a device? No one is perfect so everyone should have answered this with a resounding yes. What this means is you should look for a design that can withstand some mild abuse. Stopwatches that sport durable housings and water-resistant cores are good examples of such that is for sure.
Frequently Asked Questions
q:

What exactly is split time?

a:

The split time function was mentioned earlier but it will be so beneficial for all you runners out there that it deserved its own section. You see, split time is basically your overall time at any given point in your run. Think of it as a waypoint on a GPS unit. Say you are running a multiple mile race, for example, you could use a split time for each mile to see how fast you are going. This merely allows you to track your progress in a better way.
q:

How do they work?

a:

At their core, again, these are very simple devices that are fairly easy to operate. In regard to their core functionality, as soon as you hit the start button, they will begin timing. From there, you can choose to pause the time or to clear it altogether. This means that you will be responsible for stopping and starting the time again and if you forget, then the time will not be measured.
q:

So, are they accurate?

a:

The short answer to this question is yes, they are accurate devices. However, a few different variables will come into play. One of which is human error but this will be touched on more in a little bit. The other is the accuracy of the device itself. As was mentioned earlier, you really should look for models that have been tested and calibrated for accuracy (within 1/100 of a second, ideally). But, at the end of the day, you and you alone will be required to start and stop the current time.
q:

What about human error?

a:

If humans were all perfect then this world would be a better place, right? While that is a topic and debate for a different time, natural human error is going to play a large role in your experience. It really all comes down to the fact that humans can only react so fast to visual stimulus. Humans are not computers so it is not as if your brain has a downloaded complex algorithm that will ensure precise button pressing. Ironically, though, most researchers will use a specific algorithm after the fact to reduce any errors when conducting experiments on stopwatches.
q:

How are stopwatches calibrated?

a:

Be prepared because the answer to this question is probably more complicated than you may initially think. Both timers and these devices can actually be calibrated with the use of a traceable comparison to NIST radio or a telephone broadcast (or any other officially audio time source). Does this sound like complete gibberish to you? It is okay if it does as specialized equipment is usually used to calibrate this type of device. What you should really do is buy models that have been tested and calibrated already, quite frankly. And, unless you are extremely anal about the precision of your times, you may not care that much about this anyway.
q:

Okay, so what could you use one for?

a:

Even if you are not a runner, swimmer, or fitness enthusiast, there are many reasons to why you could get great use out of a stopwatch. Outside of the additional functionality that some models offer, you could see how much time elapses for fun activities. For example, you could use one for speed runs of video games, with friends to see who can perform certain tasks quicker, and even for games that require specific allotted times. The uses are endless really.
Subscribe to our Newsletter