Best Outdoor Watches
last updated:
Feb 26, 2020
No matter where you are or what adventure you find yourself experiencing, outdoor watches are one of the best tools you can have with you. Outdoor watches are much more than a timepiece, they are a whole new tool for the twenty-first-century adventurer.
Besides featuring high tech features such as GPS, activity tracking, and being a smart device, an outdoor watch can help you get out of the wilderness before sunset and keep an eye on your heart rate. Another feature we love is the ability to share your location with friends and family. These best outdoor watches will give you the extra edge when on your next adventure.
In a Hurry? The test winner after 8 hrs of research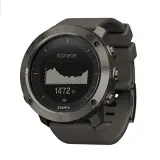 Suunto Traverse
Why is it better?
Can be synced with your smartphone for up-to-date calls and texts
Features a real-time breadcrumb view of your route
Implements GPS and GLONASS technology
In a
Hurry? Editors choice: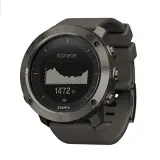 Test Winner: Suunto Traverse

26
Researched Sources
24k
Reviews Considered
8
Hours Researching
13
Products Evaluated
Durability
Battery Life
Features
Watch Face
By Default
Criteria Used for Evaluation


Durability
Top outdoor watches, to begin with, should be designed with durability in mind, but when you factor in the unknown nature of the outside world, it enhances the importance. When it comes down to it, for use outdoors, you should look at two factors. One is the actual quality of the watch itself (and even the band). Two is the water-resistance rating (if it is water-resistant). For starters, let's address the artistry.
First off, the watch should be crafted from durable alloys, for example, titanium and stainless steel. Take stainless steel, for instance, as it is a naturally hard alloy that can handle rough handling. If you accidentally smack your watch on something or drop it while trying to get it on, it should be able to withstand it.
Then, there should also be a scratch-resistant casing designed over the watch to protect it. Now, for the water-resistance rating. As opposed to waterproofness, water-resistance does not cover complete submerging. However, if the watch is rated for up to 100 or 200 meters (or beyond), then it is suitable for it. Still, most manufacturers will advise against diving with this type of watch.


Battery Life
The adventure watches that were presented to you on this list varied a little. Some are equipped with GPS functionality, activity tracking, and work as a smartwatch. When it comes to these types of outdoor watches, you will need to focus on battery life. Considering that you are going to utilize these outdoor watches, you want to ensure they will last as long as you need them. However, it is not that simple with smartwatches (especially if they have GPS technology).
Anyone who knows anything about GPS should understand that it takes a ton of power to use and will bog down your battery significantly. Thus, you typically will see differing battery life ratings. Such as 20 hours in GPS mode and three weeks otherwise. How you use your best outdoor watches will determine the battery life of one charge. So, the more you use the GPS inside the watch, the quicker the battery will deplete. In other words, use it sparingly.


Features
This is where personal preference starts to come into play. Among the watches on this list, this is the section where they will differ the most from one another. The only thing you need to ensure is what you truly want your watch to be capable of. If you simply want to know the time and maybe have a few extra features, you can opt against versions that are loaded with technology. Some of the main design implementations that you want to consider are a GPS, compass, barometer, altimeter, activity tracking and Bluetooth.
GPS and activity tracking do go hand-in-hand with a watch and if it sports GPS technology, it should allow for sports and activity tracking. But, technology such as a barometer (which assists in forecasting the weather and determining the altitude), an altimeter (which allows you to determine the altitude attained) and a compass can provide you with necessary information when you are wandering in the wilderness. Then, there is Bluetooth. With this, your watch morphs into a smartwatch and then has the capability of syncing with your smartphone. This can then allow you to receive call and text notifications straight from your phone and also access to additional applications.


Watch Face
No matter if it is a smartphone, laptop, tablet, gaming console, or a watch, you will spend most of the time staring at the screen and navigating through the interface.
With watches, it can be a bit tricky because, due to their design, their screens will not be as broad and immense as smartphones or tablets. As such, the actual interface is not going to be able to show all the features present, and you want to ensure it is easy to navigate through. Of course, this is more referencing smartwatches and touchscreen watches.
But, you can also pay attention to the screen and display as a whole? What is the resolution of the screen? Does it have a backlight for dark environments? Also, can it easily be seen from a distance (from your eyes to your wrist)? Do you want to squint your eyes every time you look down at your wrist because the fonts and resolution are unbearably low and small?
Expert Interviews & Opinions
Most Important Criteria
(According to our experts opinion)
Experts Opinion
Editors Opinion
Users Opinion
By Default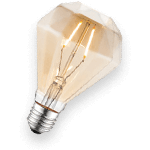 Use Touchscreen if Possible
When looking to invest in top outdoor watch, try and see if the watch you are interested in offers a touchscreen display as when you are hiking, cycling, or doing any outdoor activity it is more convenient to use a touchscreen display. This way, you are not fooling around with your watch and stopping what you are doing, and will be able to stay on the move and use your watch.
Other Factors to Consider


Style
This is one design criteria where it is entirely irrelevant what the designed purpose of the watch is. You may believe that prioritizing the overall aesthetic of a watch is rather shallow. After all, what is so great about a device that looks amazing but does not function well at all? Well, there is not a point. Indeed, you should only focus on the physical design of the outdoor watches if you know it performs to your standards and is constructed with quality in mind.
Once you have established this, you can narrow down your selection based on the overall appeal of the outdoor watches. It is going to be strapped to your wrist and nine times out of ten, exposed to the outside of the world. Thus, making it a possible fashion statement and you can't look yourself in the eyes and say this does not matter at least a little.
Frequently Asked Questions
q:

What Exactly is a Chronograph Watch?

a:

Once or twice throughout this list, you saw a reference to the term chronograph. But, that does not mean that you fully understood what it meant. To keep it as brief and straightforward as possible, as the explanation of how a chronograph works could be a full guide in and of itself, a chronograph is a timepiece that can be used as a standard display watch and a stopwatch. For example, this type of watch will typically have dials for seconds, minutes, and hours.

So, you could feasibly use this to conduct specific tests that you would like done. Such as, how long it takes you to get your grocery shopping done or how long it took you to drive from point A to point B. For a standard chronograph watch, you would press the corresponding button when you are ready to begin and push it again when you conclude. It is as simple as that, at its core.
q:

Which Wrist Does the Watch Go On?

a:

It is quite amazing how frequently this question gets brought up and how many times you see it circulating the internet. Most people will not walk around with two watches on their hand unless they have too much money for their good, so the question begs: what wrist should it go on? No written code states one way or the other, but in general, if you are right-handed, you will wear it on your left wrist and vice versa.

When you think about it, it makes sense for your non-dominant hand to hold the wristwatch. You do everything with your dominant hand, and it is natural to leave the watch on your other hand. Do not overcomplicate this, however. Strap the clock on both wrists to determine which wrist is more suitable for you.
q:

Will a GPS Watch Work Outside the United States?

a:

Many of the best outdoor watches are equipped with GPS technology. GPSs were not designed to be used indoors and as such, are a perfect match for outdoor watches. You already know the benefits of this technology and once you fully understand how it works, you will easily be able to answer this question. The reason GPS will not function properly inside is that it uses various satellites in the sky to triangulate its position. In other words, if it does not have access to the sky it can't get a signal anywhere.

Walls, doors and various other building components will block this attempted signal and render the GPS useless. So, it is irrelevant where you use your GPS outdoor watches as long as you have direct access to the sky, it will pick up data from the constantly circulating satellites and function without a problem.
q:

How Can You Clean the Face of the Watch

a:

Over time, the outdoor watches are going to succumb to the dirt, dust, and bacteria that are prominent in the outside world. This will not become hazardous to your health, but depending on the material, could corrode the metal.

Among the watch, the face (or screen) is most prone to this debris as it is not protected or covered by anything. When the time comes, and if you are ever unsure if it needs to be cleaned, you can do it anyway, the process of cleaning the face is straightforward.

All you will need is either a soft cloth or a soft-bristled toothbrush, a dish filled with warm water, and a touch of mild detergent. Combine a bit of the soap into the bowl to create the solution. Then, merely dip your toothbrush or cloth lightly into the solution and begin to brush the top of the watch face gently. Do not exert too much force as all you are trying to do is rid the dirt and dust.
q:

What About the Watch Band, Can You Clean That?

a:

Just like the watch face, you can clean the band of outdoor watches. However, this time, it is utterly dependent on the type of material that the band is. For example, steel bands, leather bands, and nylon bands will all require different maintenance.

Let's start with leather, which is the simplest one when it comes to cleaning. All you should do with leather is to wipe the band down with a damp cloth. Now, with a steel band (or any other type of metal that it is constructed from) you should clean them in the same manner that you did the watch face.

Take a soft-bristled brush and dip it in warm, soapy water and scrub the band. After which, allow the band to air dry completely. Lastly, you have a nylon band, and in actuality, you could throw this into the laundry machine (if it is detachable). If not, wash in the same manner as a metal band.
q:

Can Water Still Damage Water-Resistant Outdoor Watches?

a:

It has already been documented that water-resistance does not mean waterproof. And also, that the depth of the water rating (in terms of meters) will signify if you can submerge it for any period.

Past being knowledgeable and understanding of the water-rating, there are individual bodies of water that you should avoid altogether. One that comes to mind is salt water. Indeed, salt water will corrode metal five times faster than regular water would. But, still, a metal such as stainless steel can hold up reasonably well in salt water.

But, one body of water you may not think of is a pool. It all has to do with the chlorine injected into the pool. This, much like salt in the ocean, can cause corrosion to the metal.
q:

What are the Advantages of an Outdoor Watch Over an Application I Download on my Phone?

a:

I prefer to leave my phone at home when hiking or exercising. A phone is a significant investment and honestly isn't built for extreme outdoor use (think of the rain!). Aside from distractions and short battery life, the size and weight of a cell phone are inconvenient while hiking through the wilderness or jogging around the neighborhood.

Having outdoor watches on your wrist provides you with better analytics for improving your exercise. It is two times more accurate at tracking distance and speed than a phone application. By tracking your heart rate, cadence, vertical oscillation, and V02 Max, outdoor watches can determine how long each foot is spending on the ground between strides.
Subscribe to our Newsletter