Best Fitness Watches
last updated:
Feb 07, 2020
If you are an avid exerciser or enjoy keeping active than you most likely have a workout routine that you try and stick to. But what if we told you that there is a new innovative way to keep track of your workout and progress digitally so that each week you can push yourself to new limits. We, of course, are talking about fitness watches! Fitness watches look like your standard watch but are jam-packed with features that keep you on your fitness track and help you achieve your fitness goals.
Some of the features that these watches come with are fitness tracking, heart monitoring, step count, and a variety of other metrics that you can review. If you are sick of writing down your fitness progress and want to move into the twenty-first century, the fitness watches below may be for you.
In a Hurry? The test winner after 15 hrs of research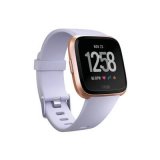 Fitbit Versa
Why is it better?
Great brand
Affordable
Stylish
In a
Hurry? Editors choice: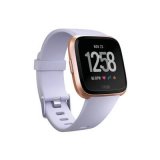 Test Winner: Fitbit Versa

15
Researched Sources
1.5k
Reviews Considered
15
Hours Researching
16
Products Evaluated
Value
Features
Water Resistance
Ease of Use
By Default
Criteria Used for Evaluation


Value
A fitness watch is an investment. Even lesser-known brands will cost a couple of hundred dollars. Plan on spending anywhere from $180 to $600 when shopping for a fitness watch. Don't assume that just because something is a big brand name like Apple, Fitbit or Garmin watches, that the fitness watch meets your needs.
Most brands have a background in either smartphone tech, GPS tracking or standard watches. As they integrate into fitness watches, some brands will be better than others at certain functions.
Set a budget and shop wisely. Even the most expensive brands have deals on Amazon that include free shipping.


Features
Determine what functions are most important to you. Common functions include heart rate monitor, calorie tracker, movement tracker, and GPS location. But these certainly aren't the only functions relevant to all fitness activities.
Let's take a look at some of the metrics and ancillary functions your fitness watch may have.
Heart Rate Monitor
Keeping track of the number of heartbeats per minute helps you know if you maximize your cardiovascular workouts. Know that heartbeat metrics are less accurate the farther from the heart you are and rarely give true beats per minute (bps) reading during the activity. Heart rate is still a great function to keep you moving in the right direction of fitness, closing in on more consistent and accurate data.
Movement Tracker
Everyone has a friend who is counting daily steps. You can opt to measure movement throughout your day to keep yourself making more discipline activity choices like taking the stairs or walking to the park instead of driving. At the same time, you can focus on the movement during activity. Many devices will track movements ranging from walking activities, running, biking and swimming.
Caloric Consumption
Don't we all want to know exactly how many calories we burned so we don't feel too guilty about that Friday cheat-day dessert? Once again, realize that your fitness watch isn't an exact measurement but should be within 10 percent. The fitness watch is using an algorithm to calculate these numbers based on your age, gender and height/weight basis. Metabolisms do vary which is another reason for the accuracy range.
GPS Location
Fitness trackers use GPS to determine your location. This is great to map out your running route, making sure you ran the distance you intended. It also can be a fundamental safety feature for hikers and adventurers to not only help keep you from getting lost but help others find you if you do.
Sleep Tracker
Sleep trackers monitor your sleep cycles. Not getting enough REM sleep means you are probably waking up and still feeling tired. Understanding how long it takes for you to move through each sleep cycle and how much sleep you actually are getting help you adjust habits such as reducing caffeine or changing your bedtime.
Attachments
Some fitness watches also allow for more accurate and more metrics with attachments. Heart rate chest straps and VO2 monitoring are common attachments for serious athletes seeking performance data. Skin temperature and perspiration are additional metrics with armbands. These additional metrics help you ensure your body is maximizing oxygen consumption and sweating effectively to keep your core body temperature regulated properly.


Water Resistance
Not every fitness tracker is waterproof. This feature is a must for those who spend time at the beach, lake or pool. Most people don't need a dive watch. Having a waterproof watch to 30 meters is normally plenty to cover their lifestyle needs with some fitness watches extending to 200-meters depths.
Battery Life: Just like your smartphone tripods, your fitness watch's battery life will depend on how many functions are working at any given time. Usually, GPS mode sucks the battery life out faster than other metrics. Ideally, your fitness watch should get through the day of activity and still have 20% battery life. The fitness watch should also be easy to charge.


Ease of Use
Technology is no help if you can't use it. Fitness watches have a lot of integrations, but if something is too hard to use, it probably won't get used at all. Some people are just techier than others.
This is why a fitness watch that has smartphone integration should easily sync with your phone. Apps and push notifications should work seamlessly between phone and watch. The apps themselves should be easy to use and easy to read on the fitness watch.
As a fitness tracker, the information to should be accessible quickly and easy to understand. Real-time data and GPS tracking make the fitness tracker a better tool for athletes to monitor progress.
It should be easy to toggle through apps and get the data needed at any given moment. Fitness watches should have adequate battery life when in fitness mode.
Of course, as with anything new, there are always questions. Part of the ease of use means there is a reliable body of support, either through customer support at the company or a large body of peer-reviewed support. Getting accurate answers quickly builds is important for any technology product.
Expert Interviews & Opinions
Most Important Criteria
(According to our experts opinion)
Experts Opinion
Editors Opinion
Users Opinion
By Default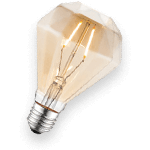 Exercise Safely
The simplest feature of these watches is the ability to check your heart and monitor it as you do your daily activities. When starting a new intensive activity, especially if your fitness level is lower, check your heart rate monitor regularly as your exercise to make sure your heart rate stays within a safe zone to prevent any cardiovascular discomfort. Your tracker will help you gradually increase your cardio at a safe and moderate rate, ensuring you are exercising safely.
Other Factors to Consider


Use
While athletes have been training for decades without the use of high-tech metrics, more information helps fine-tune workouts and maintain the motivation to push harder. Using your fitness watch isn't going to make you a better athlete.
Setting realistic goals and using the fitness watch to measure your progress is what makes you a better athlete. Before you even buy a fitness watch, develop a fitness plan.
Are you trying to lose weight? Do you want to run your first 5K? Are you a conditioned athlete trying to shave off 10 seconds per pool lap? Do you plan on exploring new mountain biking terrain? Will your activities be on land or in water – or both?
Setting your goals and your motivation will give you clarity on how to best use your fitness watch. Once you have these clearly laid out, you can select the proper fitness watch for your needs and goals. As many coaches will tell you, winners keep score.
Your fitness watch helps you keep score on your daily progress. Don't only compare yesterday to today. Set benchmarks such as 30 or 90 days to see where the real progress is. Use that to motivate yourself and set new, more challenging goals.
And if you find yourself stuck, find a support group (either in person or online) to share your goals and results with. Accountability partners, coaches, and friends are important factors in any successful fitness regime.
Frequently Asked Questions
q:

What do fitness watches do?

a:

Fitness watches seem to be Inspector Gadget do-all gizmos to help with all fitness needs. While the options vary, and we are yet to find one that will blend the protein shake for you, except at the very least for fitness watches to track steps and distance.

Most fitness watches are equipped with GPS and can also remember routes and trails for training metrics. A rudimentary heart rate monitor and calorie tracker also help maximize workout output by keeping you on track for a cardio workout on a training treadmill.

Some fitness watches have a sleep tracker, perspiration, skin temperature, and blood oxygen levels.
q:

What does a sleep tracker do?

a:

We'd like to convince you that the sleep meter helps you burn more calories while sleeping, but that would be just plain crazy. What isn't crazy is monitoring sleep patterns, making sure you are properly cycling through the sleep cycles. Sleep trackers do just that.

Sleep trackers monitor when you hit different sleep cycles and how long you stay in them. Know when you are in light sleep, deep sleep and REM sleep along with total sleep. This information helps determine if you really are getting enough quality sleep; if you aren't, you may want to make some lifestyle adjustments.
q:

What's the difference between a smartwatch and an activity tracker?

a:

An activity tracker, also known as a fitness band, specifically measures fitness metrics. Yes, it may tell the time as well, but it is designed to measure movement, heart rate, and calories.

A smartwatch is designed to pair with a smartphone and has many other integrated features and apps beyond fitness. It receives texts and emails. It notifies you of phone calls and integrates with Bluetooth technology.

A technology builds, higher-end watches and activity trackers merge, becoming more similar with each generation. Even as the two mesh together, there are differences in durability with smartphones still being vulnerable to extreme athletic activities.
q:

How do fitness watches calculate calories?

a:

Fitness watches take into account your height, weight, age, and gender and use this information with step count, heart rate and potentially perspiration to estimate the calories burned during activity.

As with other metrics, calories burned is an estimated metric on fitness watches. They aren't 100% accurate, just as your calorie count is not 100% accurate in telling you exactly how many calories are in the brownie. But both bits of information certainly helps in maintaining a healthy balance between caloric intake and calorie usage.
q:

What is a route tracker?

a:

Route trackers use the GPS in your fitness watch to see where you are in your normal running, biking or hiking routes. It records your pace so you can see how you fare from one day to the next on the same route. Some trackers integrate buddy systems that let friends and family see each other in real time during a training session or a race.
q:

Do fitness watches really work?

a:

Yes and No. We aren't trying to be coy in this answer, but yes, fitness watches collect and track data. While data such as heart rate, core temperature and calories burned are not 100% accurate, regular use will calibrate your workout specifics.

At the end of the day, the fitness watch should serve as a reminder for fitness goals. When you are conscious of caloric intake versus what it takes to burn those calories, you are better able to adjust your daily habits. Additionally, if you find yourself on a Netflix binge, a fitness tracker will remind you to get up and get active.

Higher end fitness watches with attachments help individuals or athletes with specific training goals monitor metrics more accurately. The most common attachment being a heart rate monitor attached to the chest for more accurate detection compared to the wrist.
Subscribe to our Newsletter