Best Suunto GPS Watches
last updated:
Oct 22, 2020
If you are looking for a GPS watch for hiking, there is no better brand than Suunto. Suunto is a company from Finland and is known for manufacturing sports watches that not only are able to track your progress and fitness goals but also track your location as well. They have been around since the '40s and have been making quality sporting equipment ever since. The great thing about looking at investing in the best Suunto watch is that since they have been around for a number of years, their equipment has been tested and perfected from years of use in the field.
Below, we have listed the ten best Suunto GPS watches of 2020 and also explained what to look for when looking for the perfect watch for you, and what makes these watches the best over the rest.
In a Hurry? The test winner after 13 hrs of research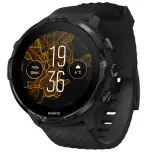 Suunto 7
Why is it better?
Google OS
Automatically updates maps
48-hour battery life
In a
Hurry? Editors choice: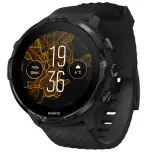 Test Winner: Suunto 7

15
Researched Sources
1.2k
Reviews Considered
13
Hours Researching
15
Products Evaluated
Use
Battery Life
Connectivity
Advanced Features
By Default
Top 10 Suunto GPS Watches
Criteria Used for Evaluation


Use
At the heart of every single GPS device, no matter if it is a watch, handheld, or mounting system, is the GPS technology.
This is what allows you to enjoy the convenience of it and without it, these watches would be nothing more than standard, hybrid smartwatches (for some of them). Plus, the personal GPS tracker is probably the entire reason why you want to invest in one in the first place. If there is one commonality between all the watches on this list it is that they all are highly capable in the GPS department.
Whether you are looking for a watch to display fitness metrics such as speed, cadence, heart rate, distance, and pace or for simple route navigation these watches will cater to your needs. If you are apprehensive about the GPS, then a good reference is to prioritize watches with both GPS and GLONASS technology; as this ensures a faster and more efficient satellite signaling. But, just keep a sharp eye out for anyone who complains about the response time of picking up signals from the satellites in the sky.


Battery Life
With a standard wristwatch, battery life is not a concern. However, when you start talking about watches that implement GPS technology it becomes paramount.
GPS has been known to consume a lot of juice when used on a device, whether, on your smartphone, handheld or watch. On a long journey, you may not want to constantly charge your watch over and over again. Thus, analyzing the battery life capacity on a single charge.
As you noticed, most of the Suunto watches on this list have a determining factor in battery life. Depending on how accurate you have the GPS, you can either increase or decrease the battery life. For example, if you set the GPS to update every five seconds as opposed to every minute, you will suck down the battery faster. In certain circumstances, say hiking or biking, it may not be necessary to have the GPS update as frequently as five seconds.
So, you could milk the battery for as long as possible by having the GPS update less frequently. No matter, though, some watches will have a poor battery life period. As such, keep it at the forefront of your mind.


Connectivity
Bluetooth has become as dominant a technology as any in this modern world.
It has reached the point where devices that can't wirelessly sync data with other devices are arbitrary. While, in all technicality, Bluetooth has nothing to do with the operation and functionality of a GPS. Instead, it is mostly used as an additional asset to add to the overall convenience of a watch. If you are familiar with smartwatches, GPS watches with Bluetooth are essentially the exact same thing.
For instance, Bluetooth technology could allow you to sync your GPS watch with your smartphone to see incoming notifications and alerts from your phone directly on the watch. Any device that has Bluetooth-enabled can be synced, so you can get pretty creative. Of course, there are a few models on this list that have something called ANT or ANT+ compatibility. For those unfamiliar with the term, it is also a wireless technology that allows compatible devices to monitor and talk to one another. Essentially, it works much as Bluetooth does.


Advanced Features
GPS watches typically will offer you more software features and functionality past the basic GPS installed.
This is going to vary from brand to brand and some features can become every day one's for you, while some you will never use more than once. Some examples would be the ability to see sunrise and sunset times, which could lead a helping hand if you want to witness a romantic sunset, receiving updates on any weather changes and upcoming storms so you can proceed to shelter, or being water-resistant for a certain number of meters to ensure it can be used in the water.
Sometimes, you will even see watches that are pre-installed with various modes for training purposes. Or, in other cases, some that allow you to create applications based on criteria that you desire. However, one staple with Suunto watches is the Suunto Movescount App. This application can give you the power and means to plan your upcoming workouts and even receive voice guidance during your exercises. Although they are small in nature, when you begin to operate a Suunto GPS watch you will start to understand that these babies are (depending on the model) loaded with features.
Expert Interviews & Opinions
Most Important Criteria
(According to our experts opinion)
Experts Opinion
Editors Opinion
Users Opinion
By Default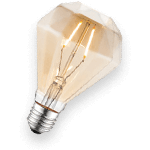 Suunto Warranty
On the official website of Suunto, they have a detailed page that addresses their warranty stipulations. For sports watches, dive computers, and precision instruments, during the warranty period, they will remedy any material or workmanship defects free of charge. They state that they will either refund you, replace the product for you or repair it for you. However, they are very specific about certain exceptions.
Stick With A Brand
When looking for any GPS watches make sure that you stick with a brand name product as you do not want to rely on a no-name brand when it comes to technology. With Suunto, you are guaranteed to get a reliable and trusted product that will not only do what it was made to do but also last you many years to come. When it comes to GPS watches there is no better brand than Suunto.
Accessorize
The great thing about going with a GPS watch from Suunto is that there is a number of accessories that you can add on to your watch down the road. These accessories range from colored bands to covers, and also extra wristbands to track your steps and other fitness stats. So remember if you decide to go ahead and invest in a GPS watch from Suunto, know that down the road if you feel like changing up the style, you can do so by investing in accessories rather than a brand new watch.
Other Factors to Consider


Color
Whether you want to publicly admit it or not, this may be the criterion that is the most important to you. After all, even the toughest of men will not want to wear a pink and purple watch with hearts on it, right? Thankfully, Suunto generally does not go to that extreme with their color options.
Speaking for the brands on this list, most will accommodate both sexes with colors such as white, black, graphite, amber, blue, and sapphire black or blue. Beauty is in the eye of the beholder, so it can't be guaranteed that everyone likes the options provided. Might as well wear a watch that you think is fashionable, right?
Past the colors, you may also run into the option to have it equipped with a heart rate monitor. This one is pretty simple as if you think you will find the need to utilize the heart rate monitor, such as for health purposes, invest in the one that comes with it. If not, pass on it.


Bottom Line
When it comes to the age of GPS watches there is no other brand quite like Suunto. They have been around for quite a number of years and have mastered the ability to not only track your location but also track your fitness routine and jam-pack their watches with a variety of extra features to allow you to have everything you need in one device. When looking for a watch from Suunto make sure to check that the watch has everything you are looking for in a watch and that you have checked the customer reviews.
By checking the customer reviews you will be able to see how this watch worked for other customers who decided to go ahead with the model you have your eye on. They will be able to explain any flaws or positives about the watch, that way when you receive it you will know exactly how it will perform.
Frequently Asked Questions
q:

How can you ensure your GPS watch properly measures your heart rate?

a:

To ensure that your heart rate is properly recorded for training purposes, there are a few things you need to keep in mind. Firstly, with most GPS watches (and particularly with Suunto watches or Garmin GPS watches) you will want to ensure that the watch is directly against your skin. There should be no fabric, no matter how thin, in between your wrist and the watch.

Secondly, the sensors in the watch read your blood flow through tissue, so the more tissue that it can read, the easier it is. Therefore, it may work to your benefit to wear the watch higher on your arm. Thirdly, you will want to always do some kind of warm-up before expecting the reading to be accurate. This is because if your heart rate is low, the watch cannot properly do its job. And lastly, tattoos and certain skin pigmentations can block accurate readings. In general, and to get a good reading, ensure that the watch is placed cleanly on a clear surface of your skin with a substantial amount of blood flow.
q:

What can a GPS watch do to improve your running?

a:

Let's imagine that you are training for a marathon. It's great to know how long it took you to finish each training round, but it's even better to know where exactly in the run you were the fastest or the slowest. With the ability to download data (an ability that comes with most GPS watches) you can compare each run to see trends in your speed. You might just notice that after mile 12 you gain time, but lose a substantial amount after mile 17.

Use the watch's ability to track and record info to better hone in on your strengths and weaknesses, so you can fine-tune your training. You might just be surprised to find out how beneficial specific training can be for your growth as a runner.
q:

Do GPS watches work in the woods or on trails?

a:

When a GPS device is trying to triangulate a signal through thick tree cover, it can become compromised to the point of zero reception. Reception from a GPS device can be sensitive, as it needs to find the signals from the satellites in the sky. Even when you are running with a watch the signal is worse as you are essentially blocking access to the sky. Top this with insane tree or canopy cover and you may be in for a rough time. However, it can still work depending on the sensitivity of the installed GPS.

As far as trails go, this could be a little tricky unless the trail is not too curvy. When traveling on a curved path, the fitness metrics can be inaccurate as the GPS will often cut corners and not analyze your full path.
q:

Can you use GPS watches anywhere?

a:

Some may believe that a GPS will only work in relation to the software that is installed on it. In other words, if it does not have geolocations and waypoints for a certain country it will not work there. Guess what, GPS watches will work anywhere in the world. Remember that GPS needs access to the sky to receive satellite signals. Thus, it does not matter if you are in the United States or Cuba, it can triangulate your position. But, in other countries, they may take a bit longer to receive a signal as they need to do so from scratch.

When using a GPS watch for fitness purposes, your location in the world will not negatively affect the performance (outside of acquiring the initial signal). Same goes for navigation as only your waypoints will be recorded and these, plus the satellites, will allow the watch to provide you with route navigation.
q:

What is the Suunto Movestick?

a:

Throughout your search of Suunto GPS watches, you may run into this handy piece of hardware. On this list, you saw mention of it, but what exactly is the Suunto Movestick? To keep it simple, think of it as a standard USB device. It is so minuscule in size that you can keep it plugged into your computer's USB port at all times, assuming you have multiple ports to keep the access open for other USB devices. When plugged in, it will wirelessly transfer data from a compatible device (for example the Suunto Quest) to Movescount.com.

Movescount.com, as was addressed with the Movescount app, is a great resource for adding extra features and additional training programs for your watch. This little device simplifies the process for you!
Subscribe to our Newsletter