Suunto 9 Baro
We took a closer look at the Suunto 9 Baro GPS watch. Find out what we think by scrolling below.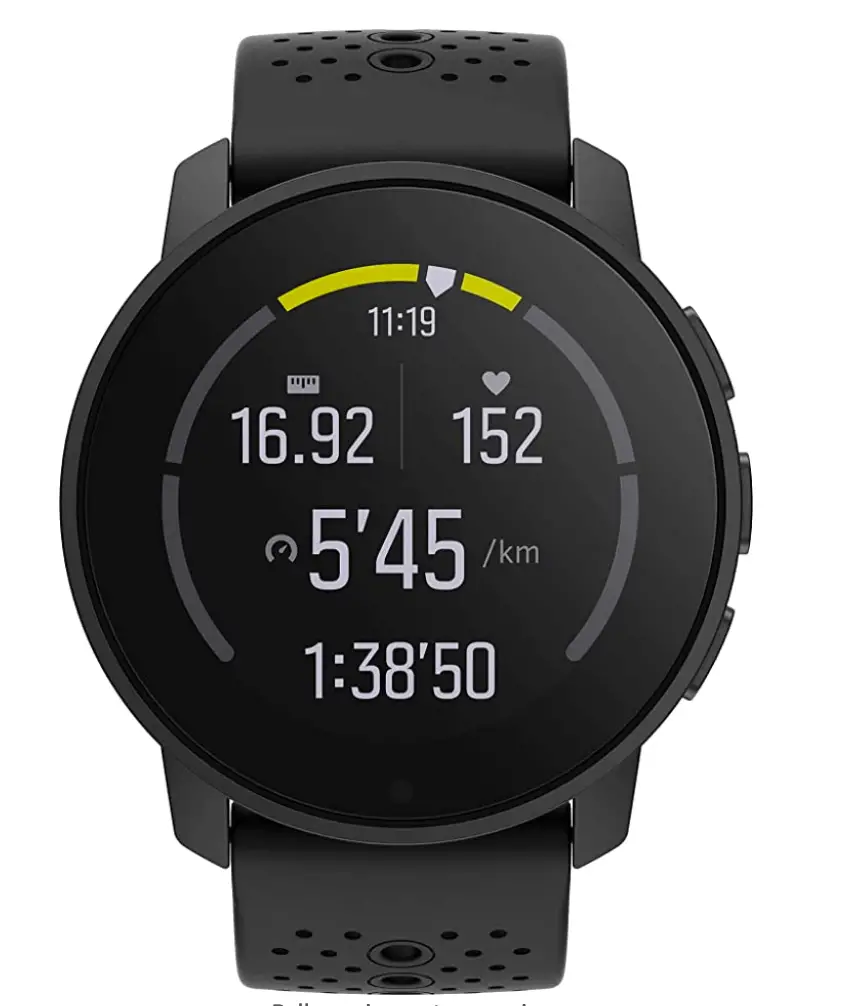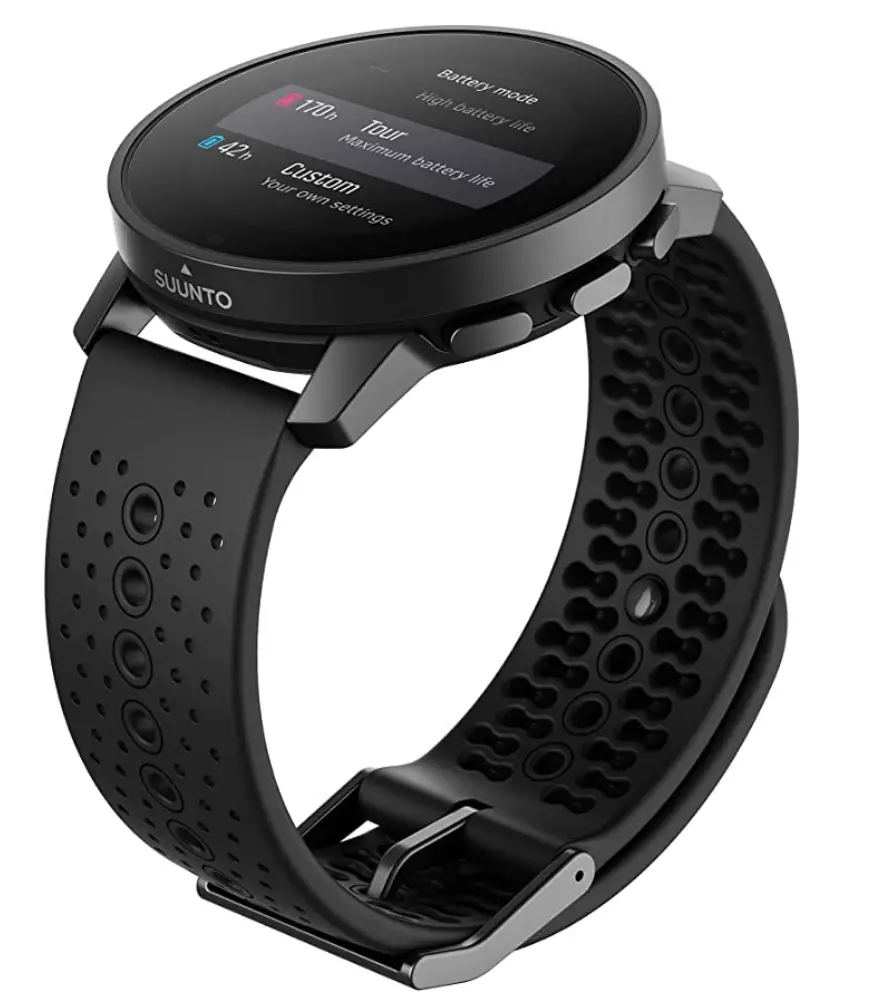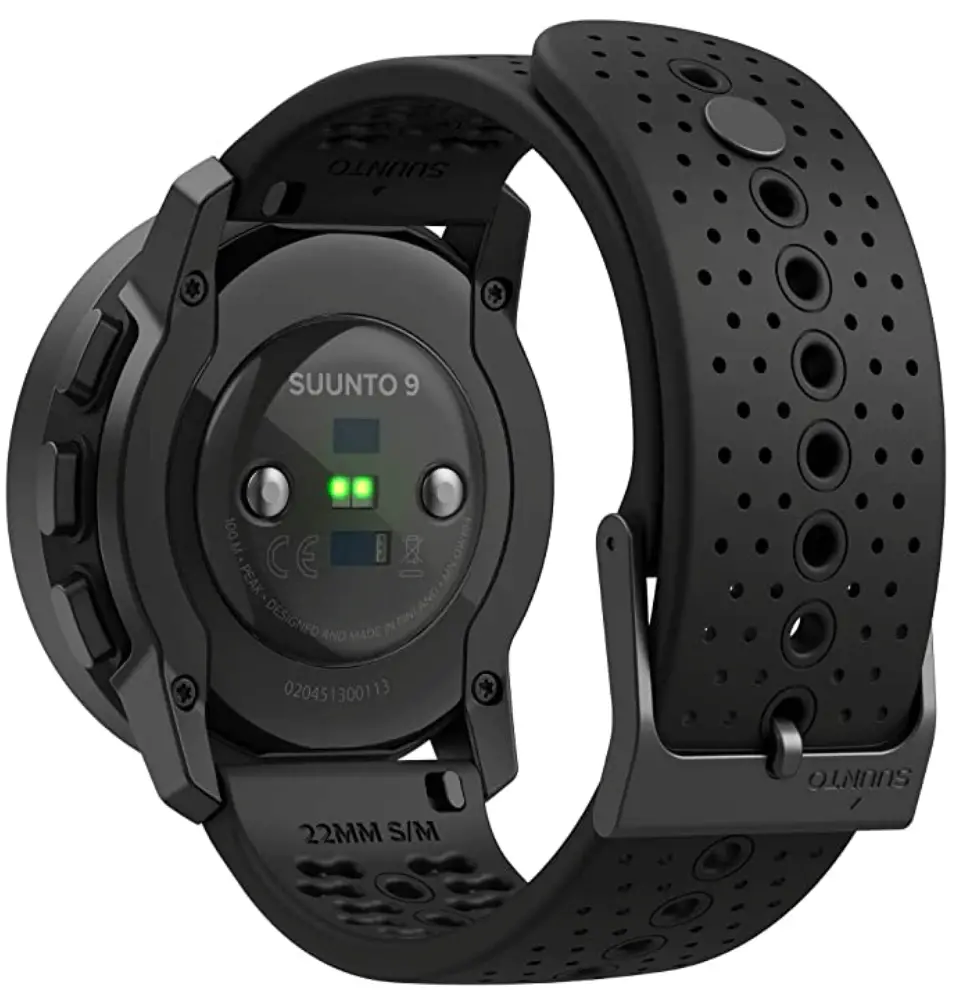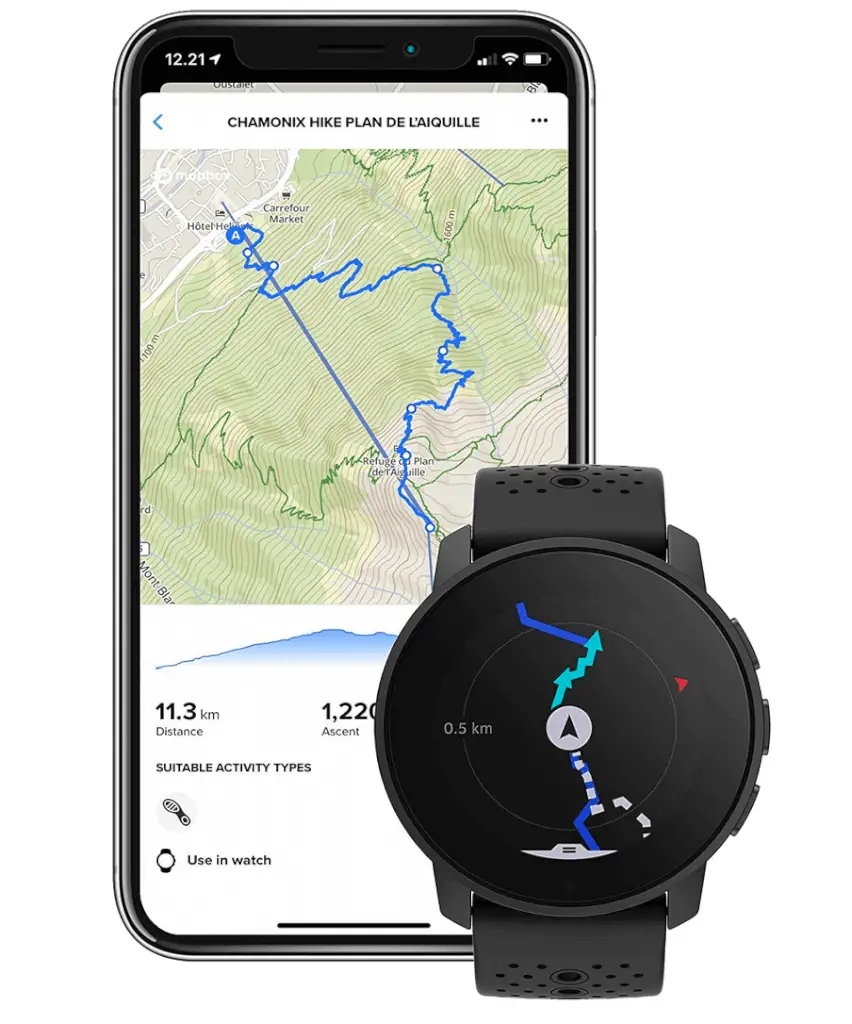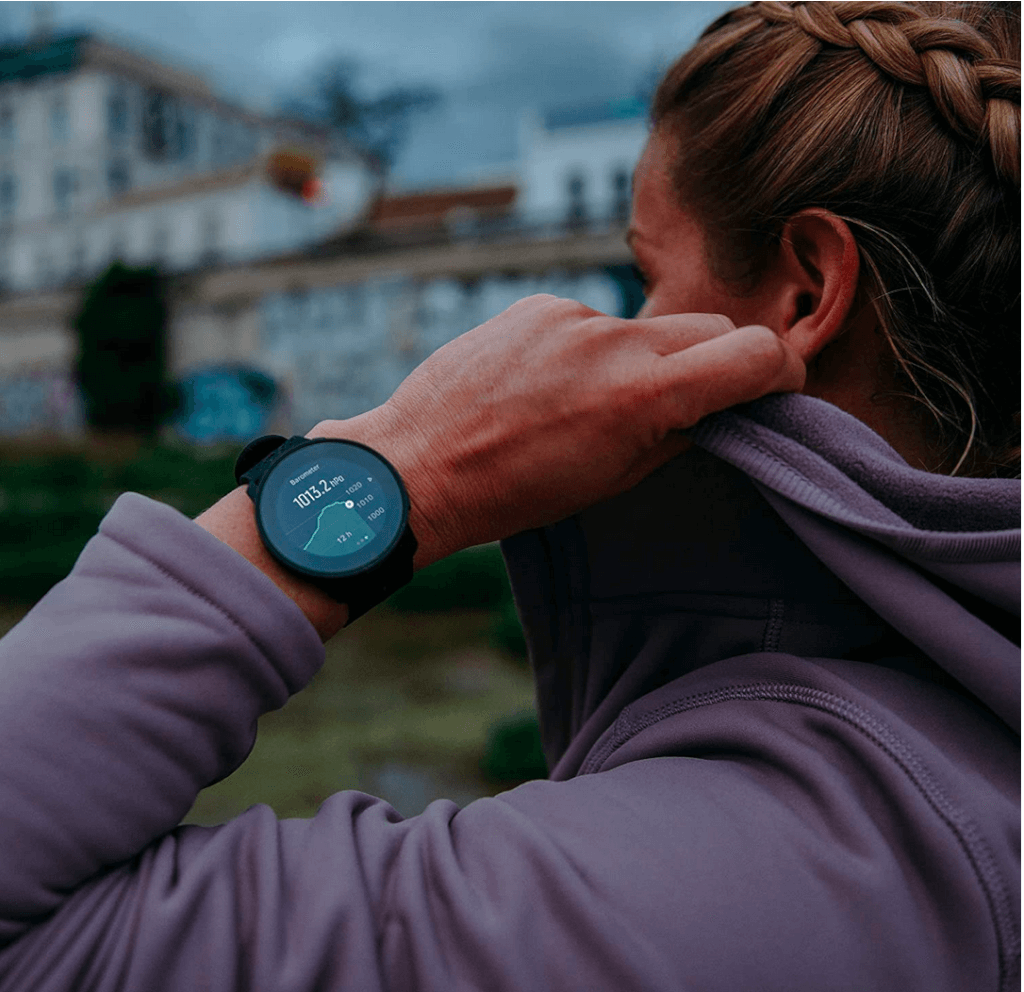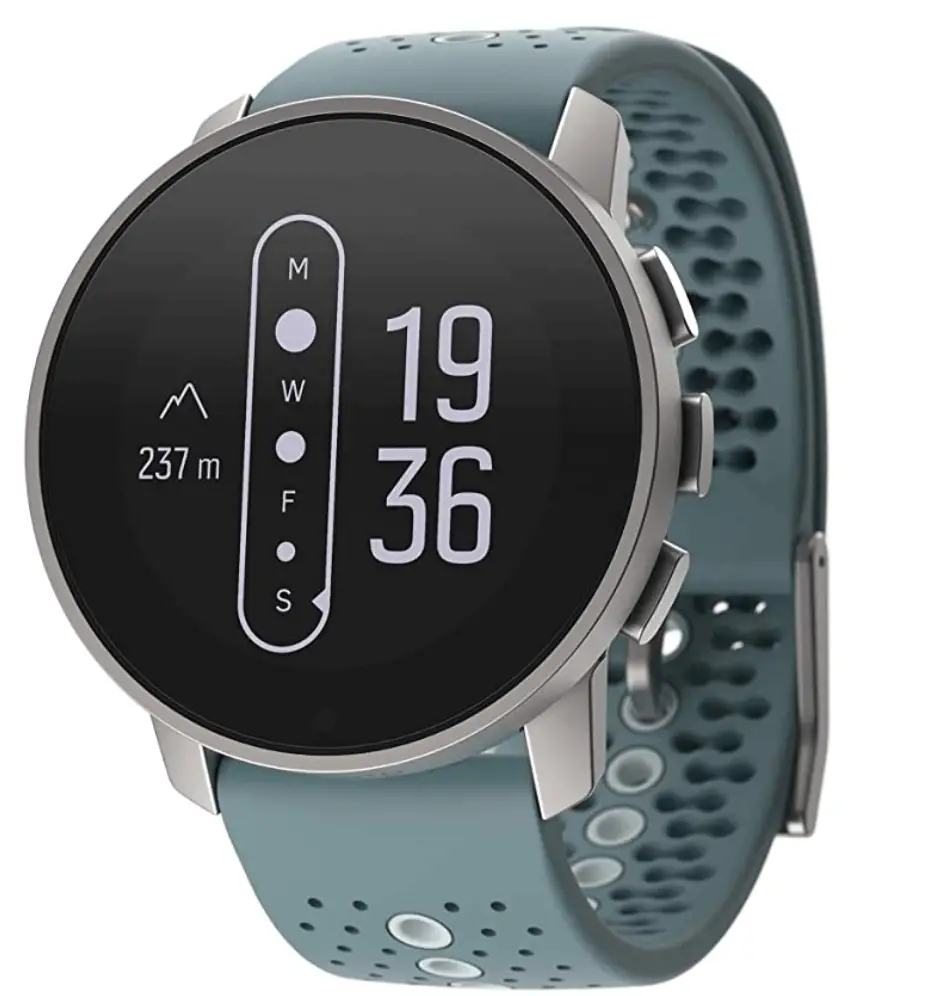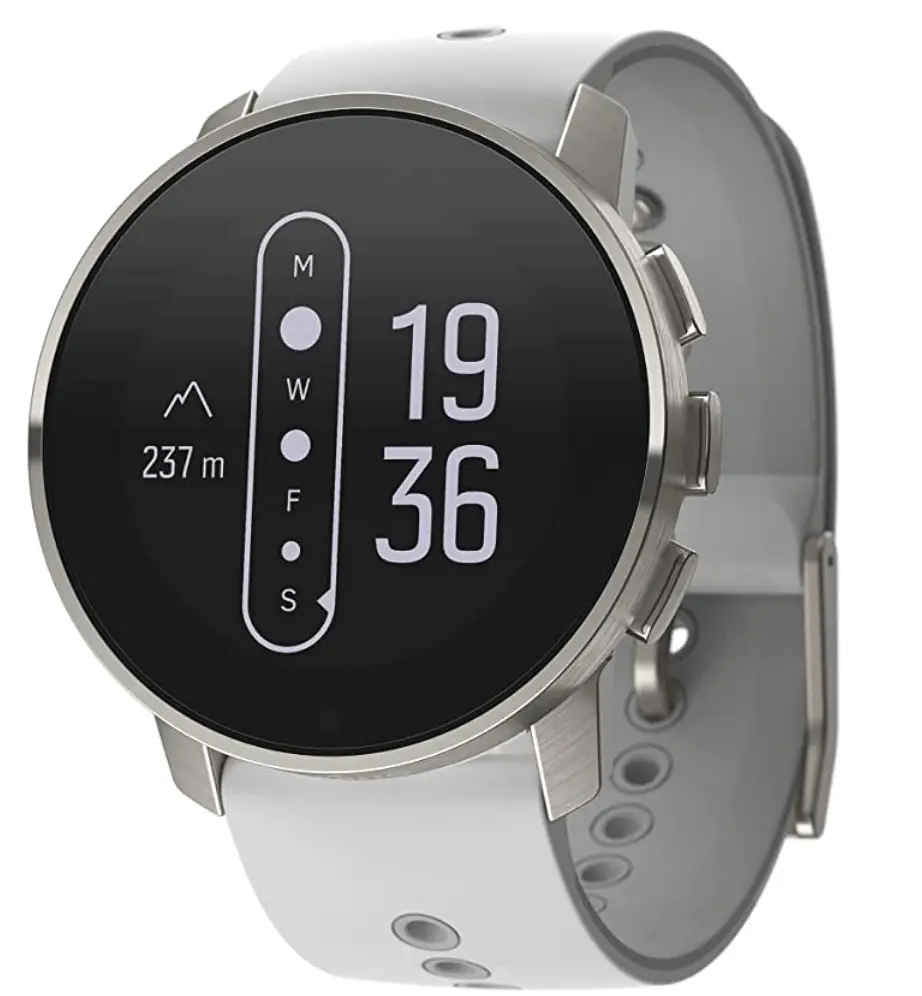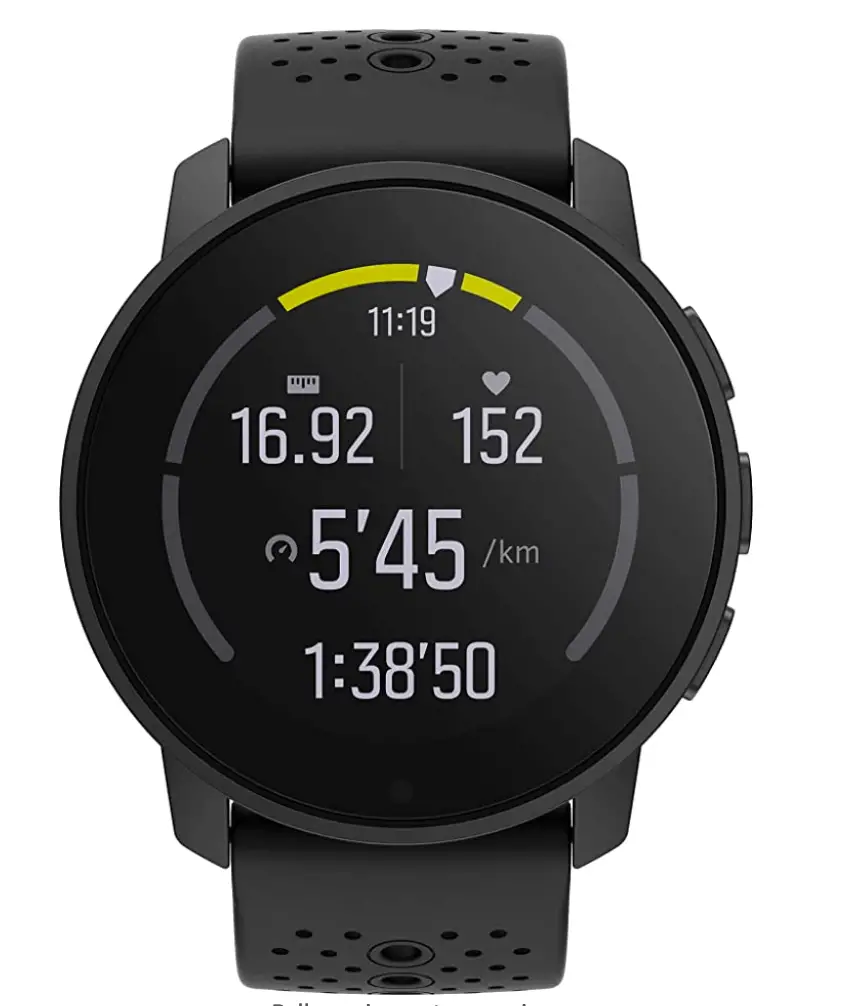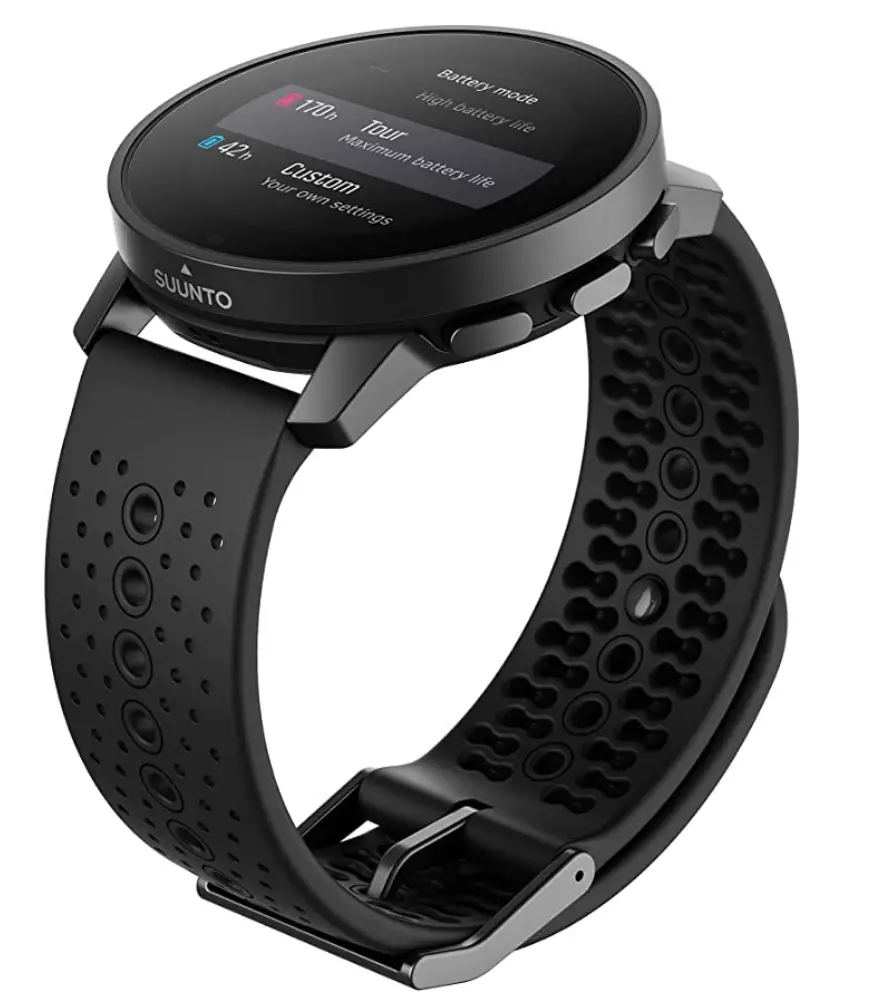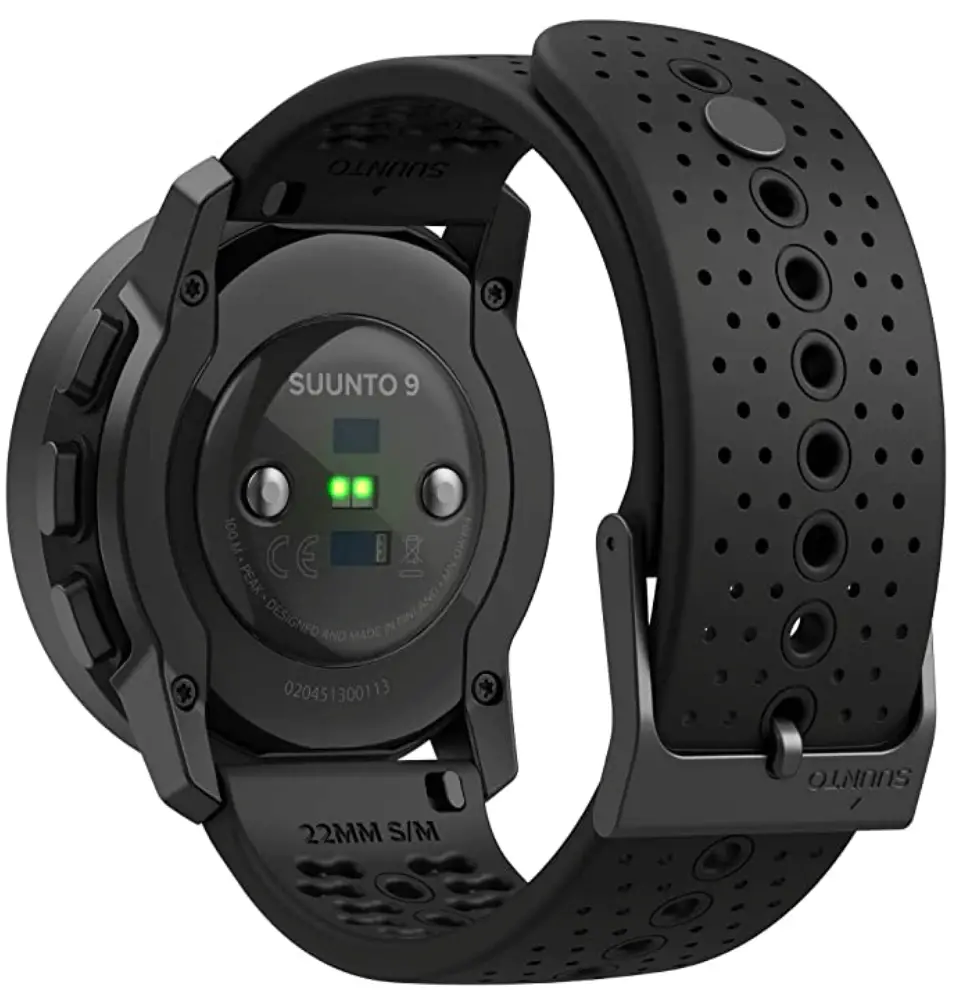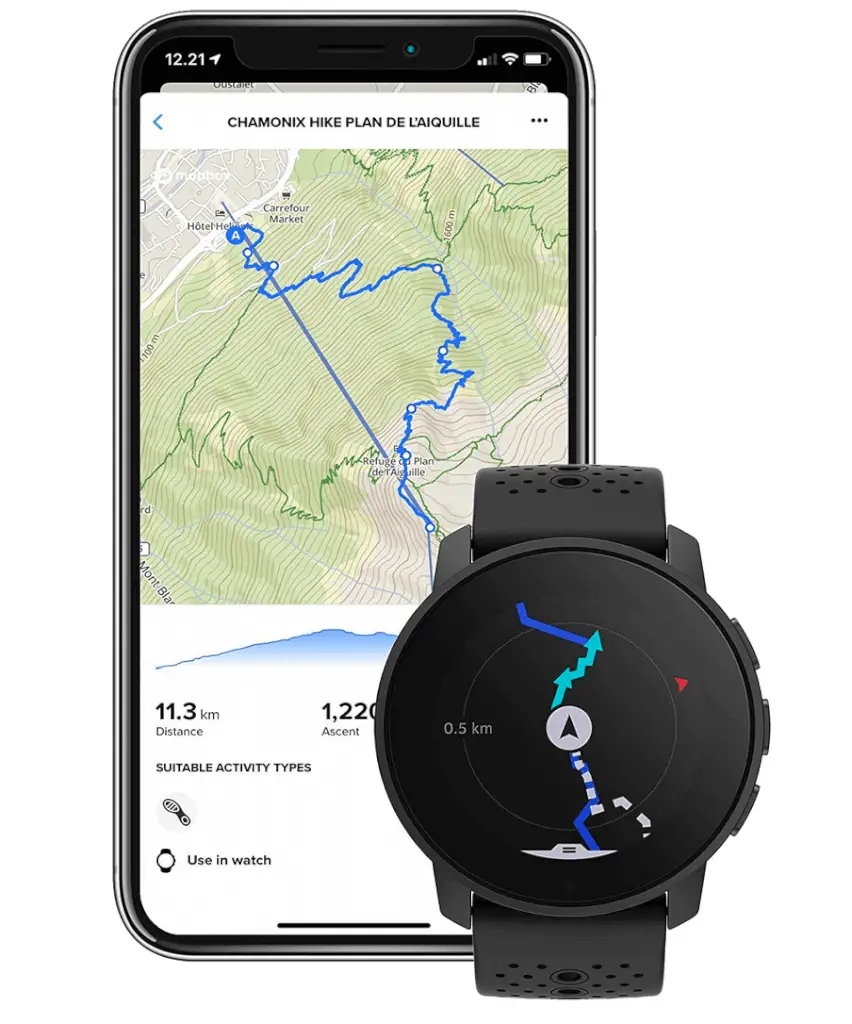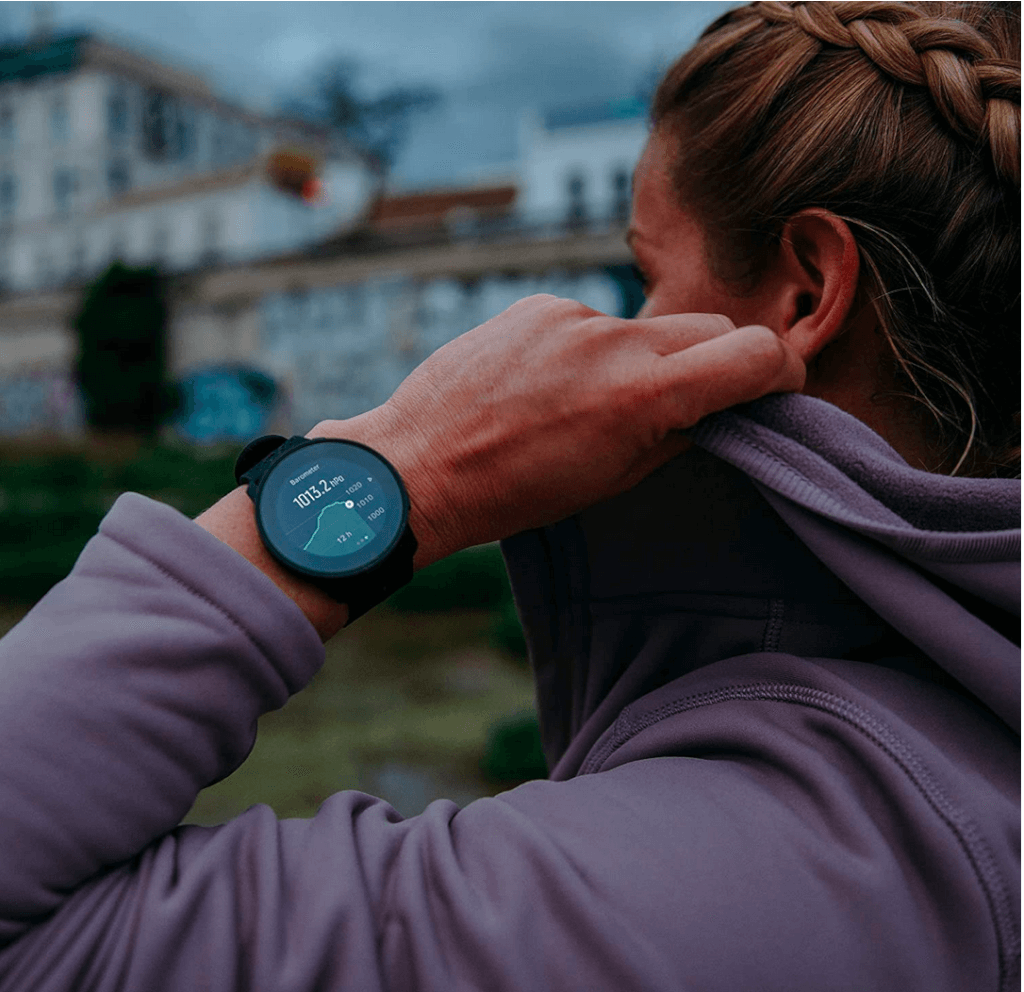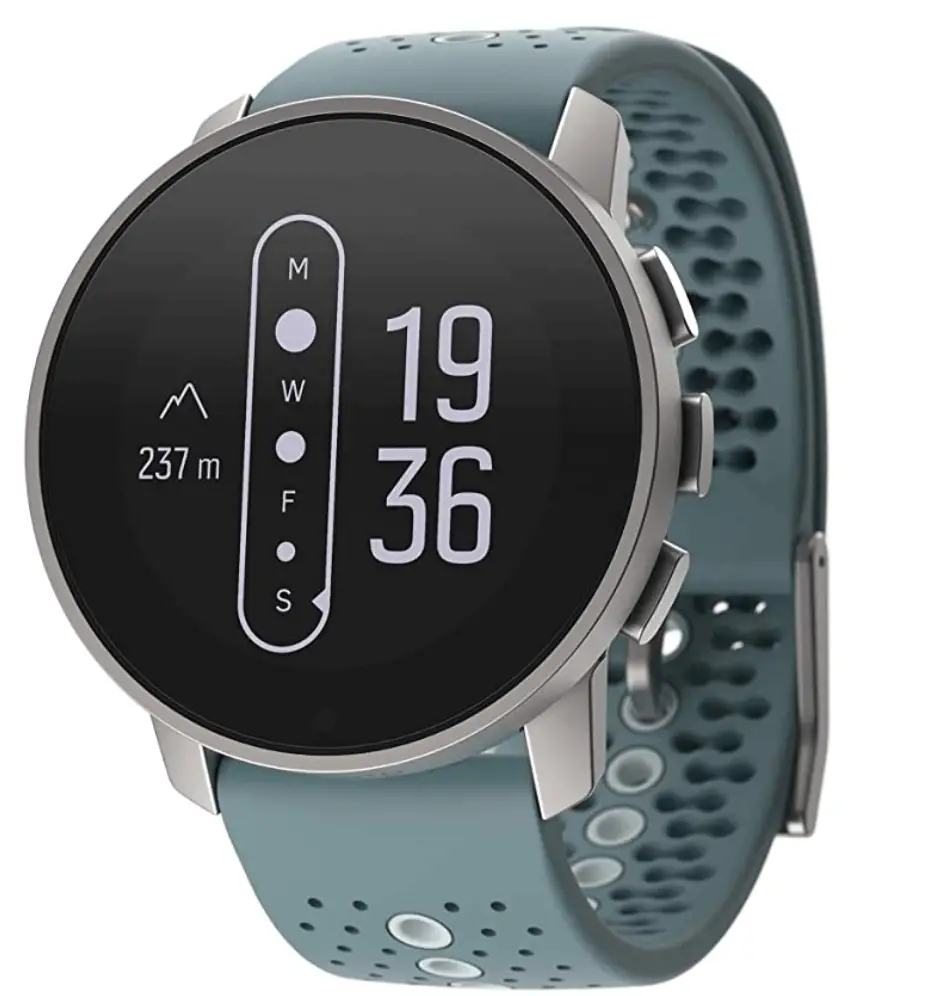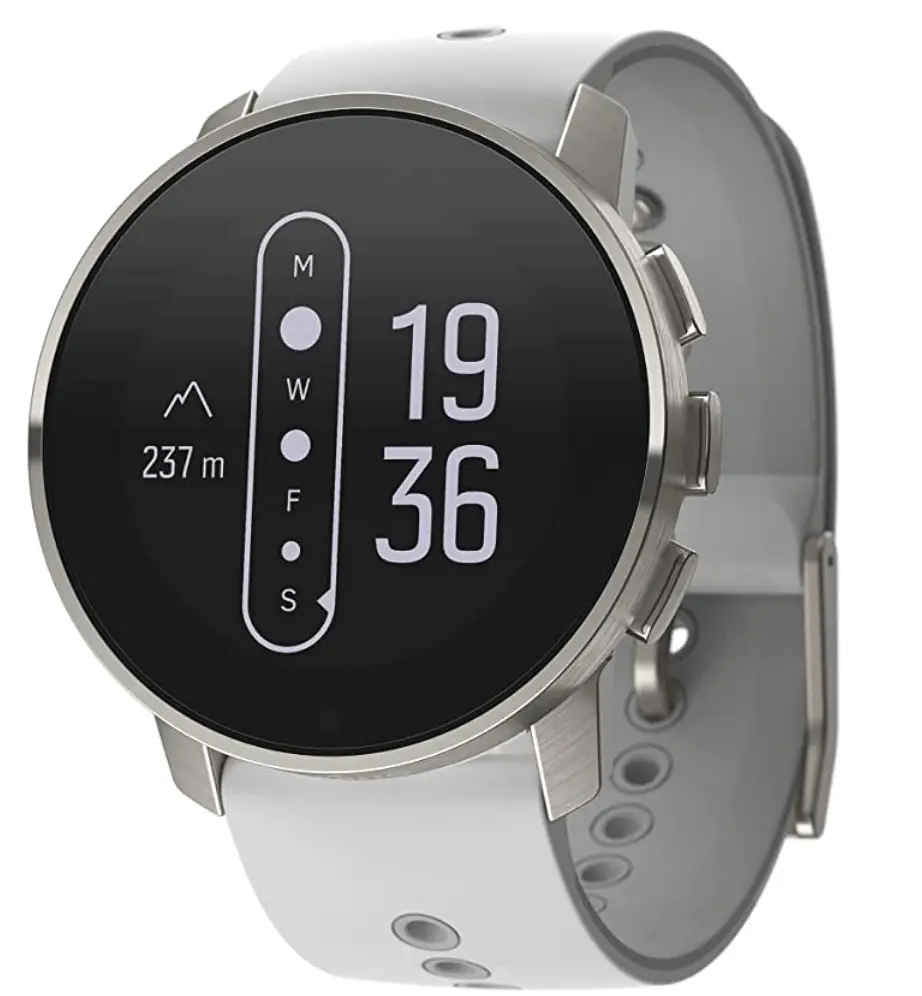 Our Conclusion
If you are tired of feeling limited by a low battery, the Suunto 9 Baro is a great option to take with you on long journeys. With up to two weeks in time mode or 170 hours in GPS mode, you can explore without worry.

Additionally, the magnetic charging connection is very strong, allowing you to charge on the go easily with a portable charger.

While it is lacking some convenient features, and the price does not reflect that, it is still worth a look. The touch screen, sleek style, and durability are all impressive qualities. Additionally, it is available in multiple colors and finishes. Which is your favorite?
Pros & Cons
Does not track blood oxygen level
You can not create custom workouts
Expensive, considering the lack of features
You can only set one alarm
Key Features
Key Features
Comfort
The watch face is 50mm wide and the screen itself is 35mm, making this
GPS watch
slightly bulky for small wrists.
If you are not used to wearing a watch, it might even feel large for a normal sized wrist. It is surprisingly lightweight, weighing in at only 2.86 ounces. In inches, it measures 1.97 by 1.97 by .66.
The silicone strap is 24mm wide and fits wrists between 130 and 220mm. It is comfortable and doesn't easily catch on your arm hairs. If you bend your wrist the right way, the back of your hand will come in contact with the buttons. If you are flexible enough, you might even press one.
While it is comfortable to wear, if you want an accurate heart rate reading, you will need to wear it very tightly on your wrist.
Features
The most impressive and talked about feature of the Suunto 9 Baro is the battery life. In time mode, it will last up to 14 days. With constant tracking and mobile notifications enabled, it will last for up to one week. There are multiple different battery and training modes that will give you from 25 to 170 hours of battery.
To make this whole battery situation even better, the watch gets to know you and recognizes when you tend to exercise the most.
If you are close to starting a new workout but haven't charged your watch, it will notify you and ask if you want to change battery modes. To fully charge this watch, it takes about an hour and a half.
The screens are highly customizable. You can choose to show up to seven small widgets or pieces of information on each screen. This allows you to view all the stats you desire at a glance. The pixelation of the colorized touch screen is 320 by 300. The brightness is easily adjusted and there is an LED backlight.
There are over 80 sports modes built-in. You can use these to track the efficiency of your swimming strokes, your running strides, and more. You can also share all of this information with your friends on the Suunto app, if you want.
The built-in
heart rate monitor
has proven to be only semi- accurate. Additionally, the distance of miles run typically evens out at the end of a run but doesn't always update in real time.
The Suunto 9 Baro also tracks your stress levels and recovery. It alerts you when you need to rest, walk, relax, or when you should engage in exercise again.
In your down time (and also while exercising depending on the settings) you can receive incoming call and text alerts. However, you can not reply from the watch itself.
This watch uses four different satellite systems. It uses GPS, Glonass, Galileo, and Beidou. The maps and directions work well in the city but do not have detailed information for each trail.
However, you can leave a "breadcrumb" trail and find your way back. The included compass works well and is accurate within five degrees.
Durability
The Baro is made from quality materials that not only make it look great but also make it very durable. The silicone strap is not likely to break, but it can also be switched out easily with a leather strap.
The bezel is made from stainless steel (or titanium if you upgrade). The face is made from sapphire glass with a glass fiber reinforced polyamide case.
This watch is tested to 810H military standard. It is water-resistant up to 100 meters and is also resistant to sand, dust, extreme heat, extreme cold, humidity, and more. No matter the adventure, if the Baro gets knocked around, it's unlikely to show it.
Value
This is a difficult area. The watch is well-built and stylish, but it is lacking in features. Additionally, the features it does have do not always function at ideal levels.
If the watch were priced more affordably, all of this would be understandable. However, it is not. It has a similar price as other models that are more advanced.
Comparison to Similar GPS Watches
The
Garmin Fenix 6 Pro
is one of the most talked-about watches on the market today.
It is sportier looking than the sleek Suunto 9 and much smaller. One major difference is that the Fenix is not a touch screen. The wrist strap of the Fenix has small grooves in it which provides a tighter fit and a more accurate heart rate reading.
In terms of battery life, both are impressive. The Fenix has many different battery modes. In battery saver mode, turning off all of the features, it can last for up to 48 days. When comparing ease of use, the Fenix is more intuitive.
Additionally, perhaps most importantly, the health tracking features on the Fenix are more reliable and it tracks blood oxygen saturation.
The
Coros Apex Pro
is another popular option. At only 2.08 ounces, it is incredibly lightweight.
Luckily, the durability is not affected by this. It features a titanium frame with sapphire glass. It has a colorized touch screen that displays information clearly. It also has a great battery life, but not quite as impressive as the Suunto.
The Apex Pro is packed with features. You can create your own workouts, see hourly acclimatization reports, and it has over 200 pre-loaded exercises.
It is only slightly more expensive than the Suunto 9 Baro. If you are looking for something with more features, perhaps an overwhelming amount, this watch is worth a look.
Verdict
Overall, the Suunto 9 Baro is a good watch. Incredible? The battery life, yes… the watch itself, no. For this price point, I would expect to see more built-in sports modes, more accurate tracking and health monitoring features, and music storage. Perhaps one of the most frustrating aspects is that you need to connect it to a PC to update the software.

Albeit large, this is a good-looking, sleek watch. I like the customization options and durability. Some reviewers say that the watch takes some time to bond with the user and that all of the features improve with time. It's up to you to decide if you are willing to make the investment, take that risk, and have the patience.