Sea to Summit UltraLight Insulated Sleeping Mat
Don't let a bad night's rest keep you from enjoying your trek. Set yourself up for success with the Sea to Summit UltraLight Insulated Sleeping Mat.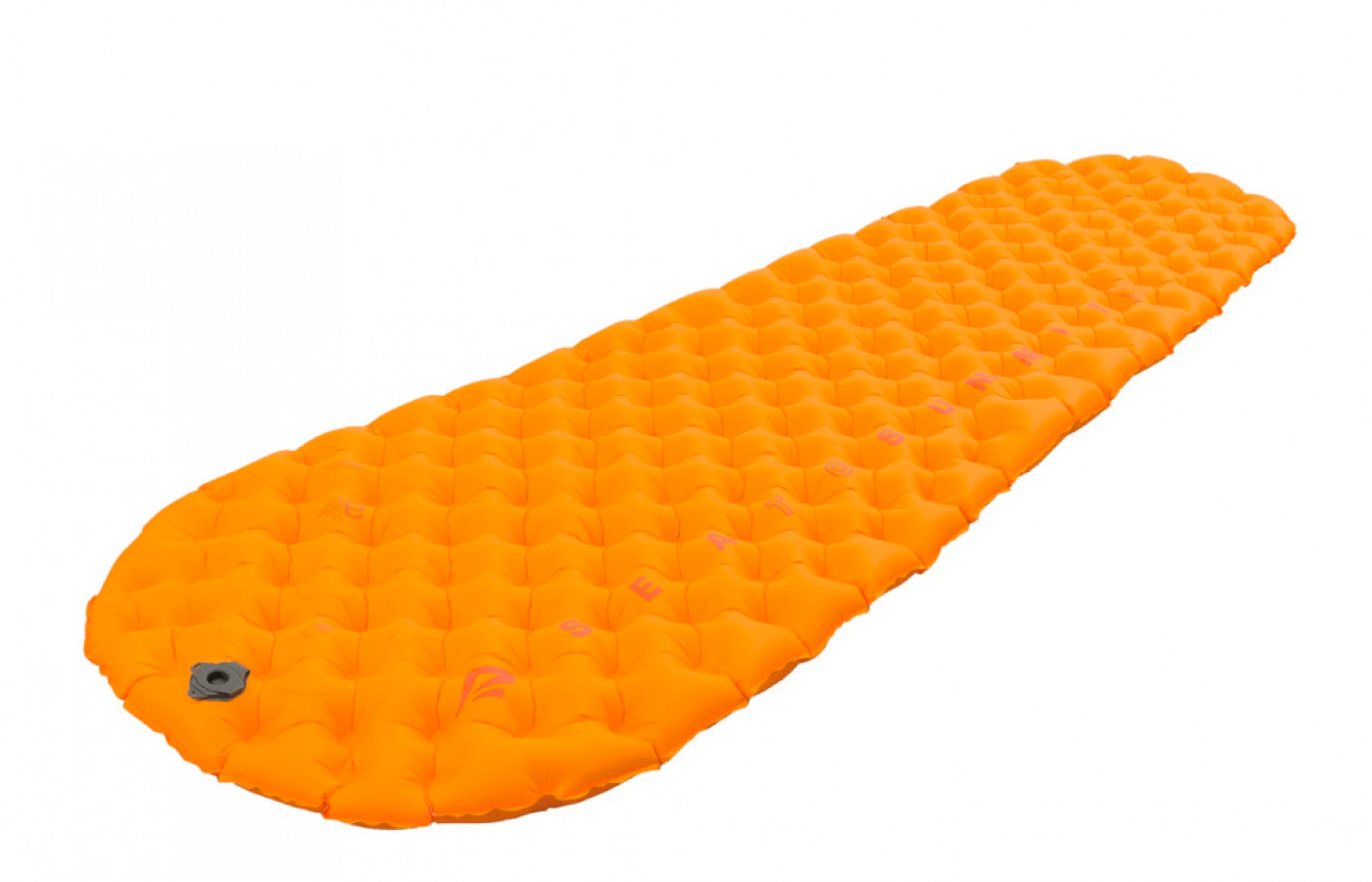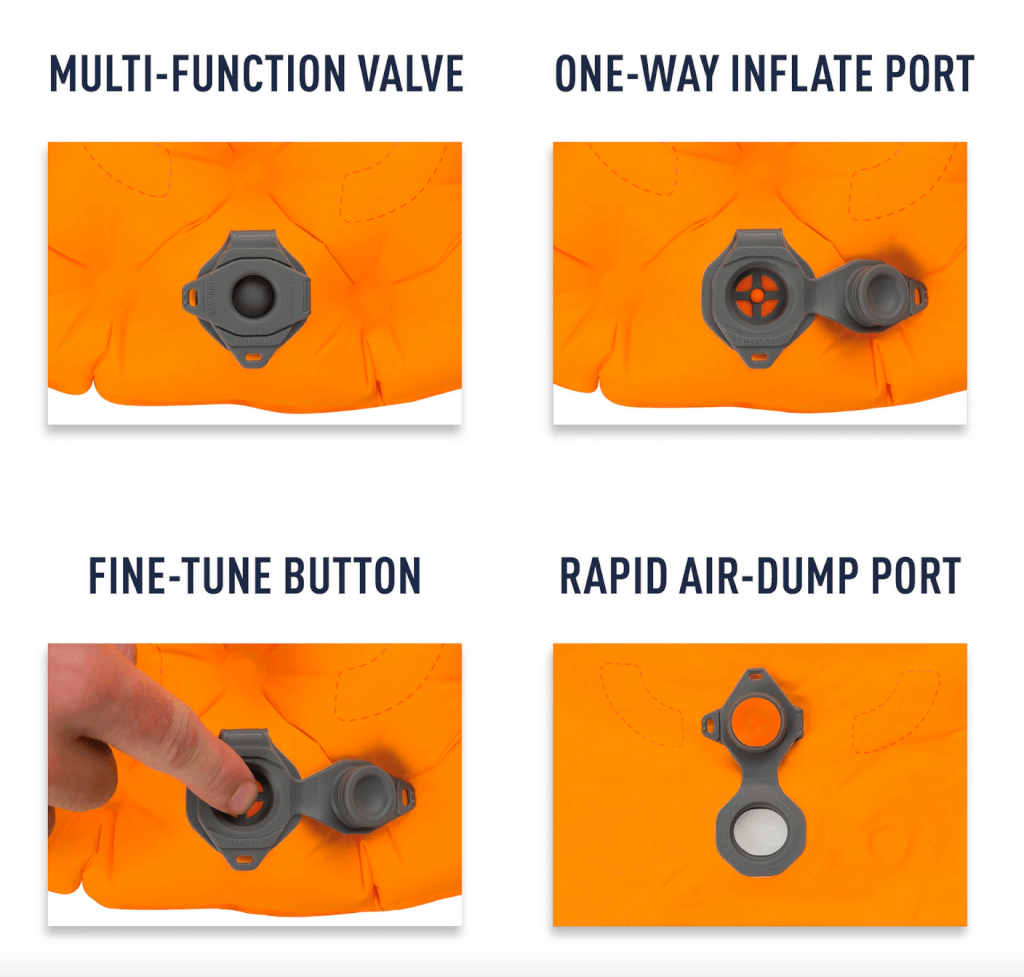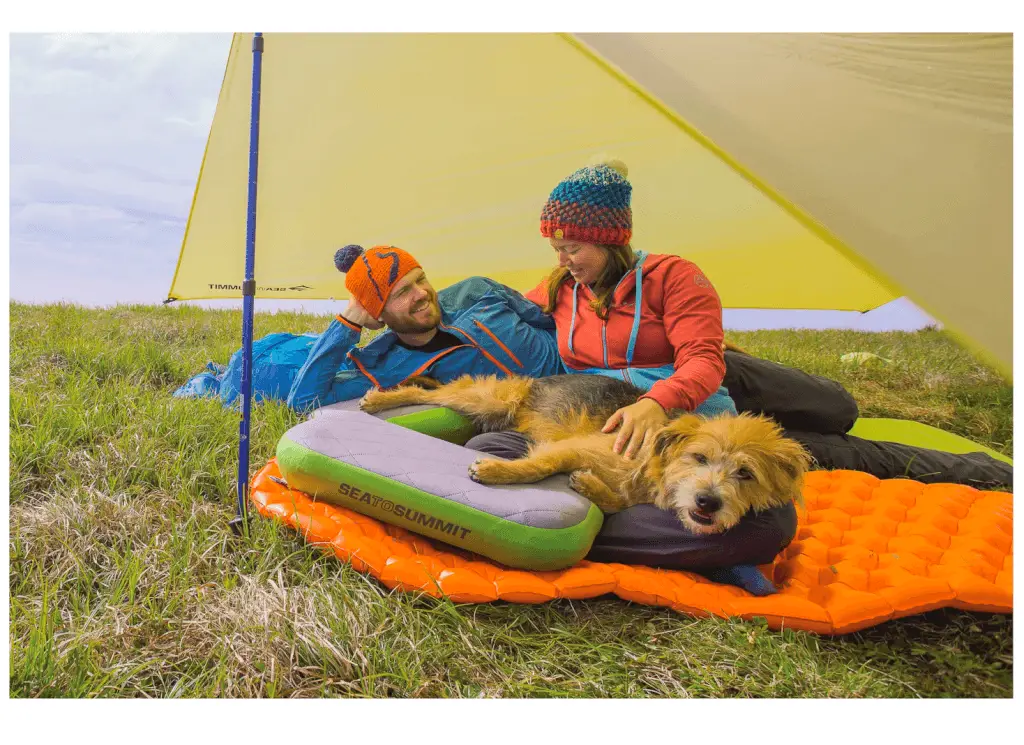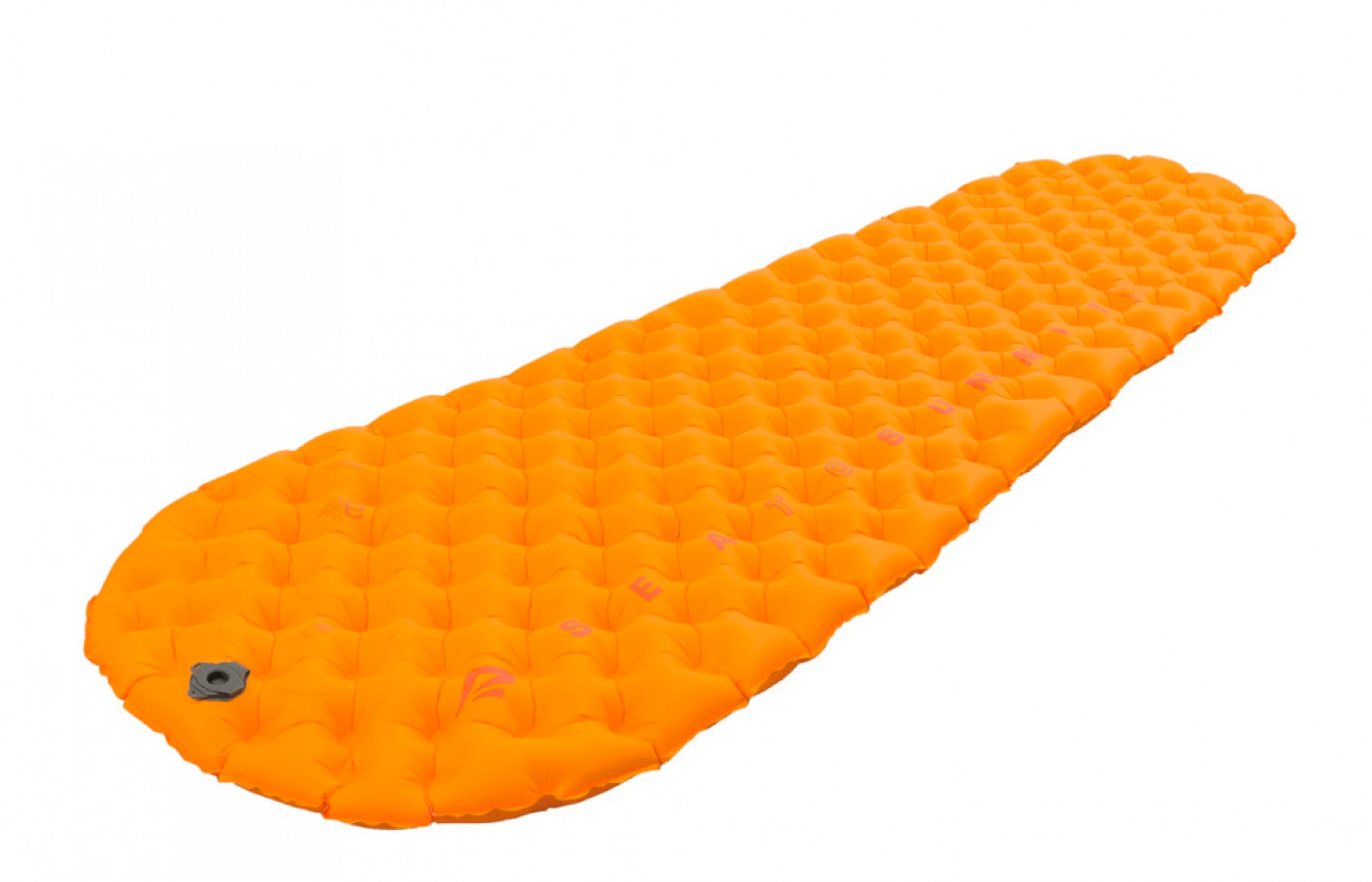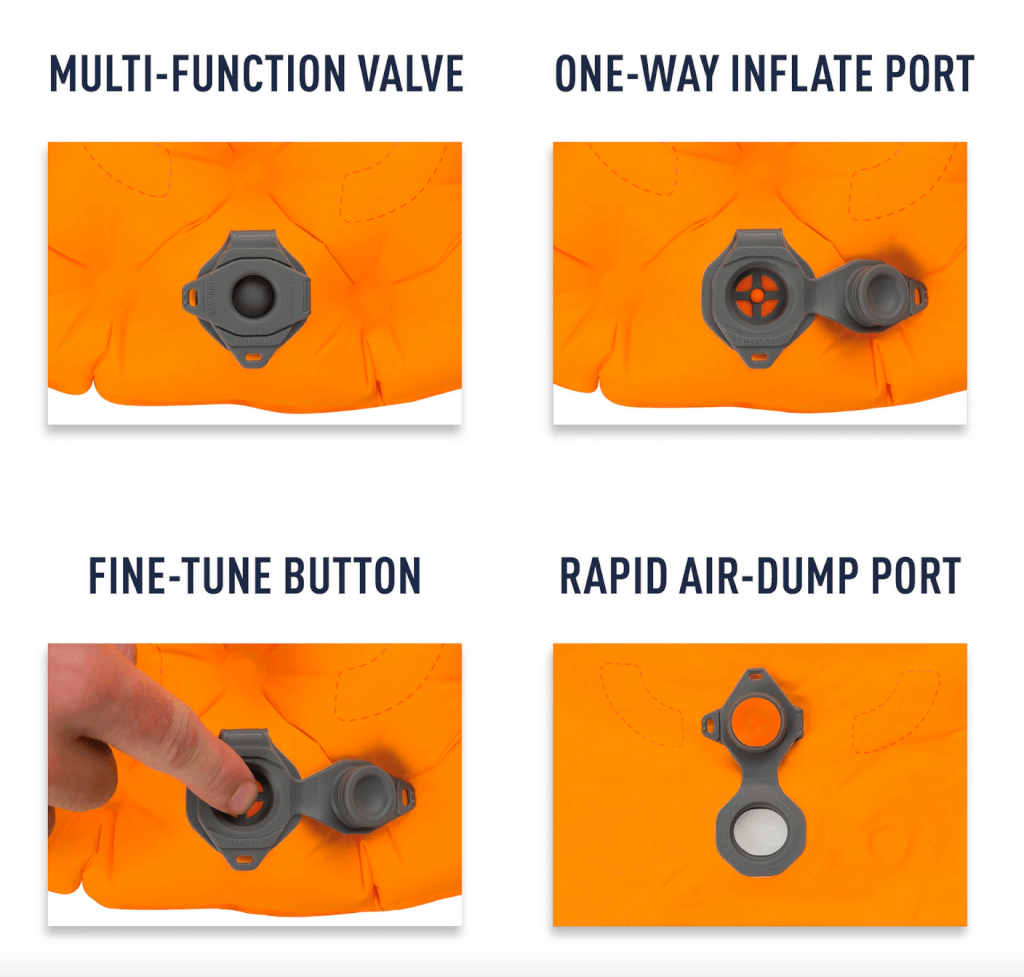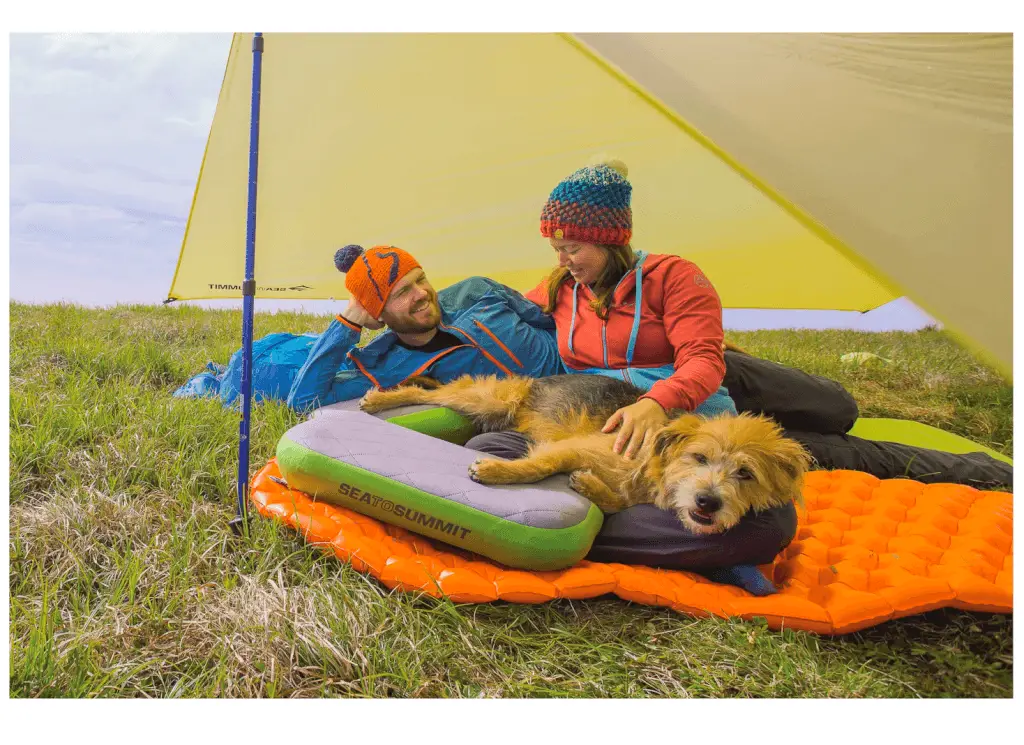 Our Conclusion
This
sleeping pad
is two inches thick and uses Air Sprung Cell design for comfort, stability, and support. It is ideal for camping in the late spring to the early fall and has an R- value of 3.1.
What is even more impressive about this mat is its packability and portability. If you have room for a one-liter water bottle, you have room for this item.
While you do always run the risk of deflation or popping with an open-cell sleeping mat, the Sea to Summit is made from durable materials. I'm not saying that popping is impossible, it's not common.
Continue reading to discover if this product is a good fit for you.
Pros & Cons
Made from durable materials
Easy to inflate and deflate
Available in multiple lengths
Not thick enough for some people
Possibility of deflation or popping
Egg-crate design can collect dirt
Not available in different widths
Key Features
Key Features
Portability
This mat is available in four different sizes. Each one packs up nice and small and is incredibly lightweight. It is available in sizes extra small, small, regular, and large. These mats range from 4'2 to 6'6, or 128 centimeters to 198 centimeters. The regular mat weighs 16.9 ounces and packs down to about the size of a one-liter water bottle.
The pump and valve are built into the stuff sack. When deflated, the mat easily fits into the sack and can be packed inside your backpack or hooked on to the outside.
Comfort
The comfort of this mat is similar to that of a spring mattress. The Air Sprung Cell design conforms to your body and movements without greatly disrupting the air in another section of the mat.
Because the mat conforms to your body, you have more direct contact with the mat which makes it more stable, comfortable, and warm.
Speaking of warmth, there are two different technologies used here. The ThermoLite insulation inside the mat prevents convective heat transfer. The Exkin Platinum metalized layer reflects the heat of your body back to you. Overall, this mat has an R-value of 3.1.
There are pillow lock patches that help to keep your pillow from sliding out from under your head. Depending on what material your
sleeping bag
is, there is a chance that it will make for a slippery surface atop this mat.
Unlike some other sleeping mats and pads, this one is not loud. I wouldn't go so far as to say it is silent, but it is not likely to wake up your partner in the night.
It is two inches thick and for the average person, it provides enough of a lift off the ground and inflation to keep your joints and hips from touching the ground.
Ease of Use
What makes the overall experience of sleeping on this mat even better is the fact that it is easy to set up and deflate. Like I mentioned earlier, the stuff sack also doubles as the pump and valve needed to inflate the mat.
The Airstream pump sack is very unique. It allows for quick inflation with up to 80% less breath. It takes most people between four and fifteen huffs to get the mat fully inflated.
To use the Airstream pump, you connect it to the mat and breathe/blow into the bag. Quickly close it and fold it to send the air into the mat. This produces less condensation inside the mat which, in turn, extends its lifetime.
There is also a small dial on the valve that allows you to fine-tune the inflation of the mat. It's very easy to express a small amount of air from the mattress if you discover you made it too firm.
Durability
This is important with any product, but even more with an inflatable one. This mat is made from 40/30 denier high tensile nylon.
It has an impressive weld quality and the interior is finished with an antimicrobial treatment that prevents delamination and old. This item seems to have great durability, even will the occasional dog nearby.
Hopefully, you will not need to use it, but a small repair kit is included with the mat. Additionally, Sea to Summit offers a lifetime warranty against workmanship and material defects.
Versatility
Unlike a closed-cell sleeping mat, this inflatable version is less versatile. Especially with its egg-crate like indentations, it wouldn't be a good surface for exercise or stretching.
When it is deflated, it offers no support and therefore wouldn't be desirable for adding cushion to an uncomfortable seat. All in all, this product is great for resting or sleeping but is not ideal for other activities.
Comparison to Similar Sleeping Mats
Coming in at a higher price, the
Big Agnes Q-Core Deluxe
is another great option. It is available in five different lengths and widths weighing between 25 and 41 ounces. It is between three and four inches thick and uses a similar inflation system as the Sea to Summit.
One place this option shines is its warmth. It has an R- value of 4.3. It uses PrimaLoft Silver insulation and provides great comfort in colder temperatures. The main differences here are the vertical baffles, the R- value, and the price.
The
Therm-a-Rest NeoAir XLite
is another strong contender. It is a mummy-shaped sleeping pad with a 2.5 inch thickness. It is available in three different lengths and two different widths, weighing between eight and sixteen ounces. The largest size packs down to 4.5 by 11 inches.
The insulating properties of the NeoAir are quite impressive and best suited for winter use. It has an R- value of 4.2. The smallest version of this product is about the same price as the largest version of the Sea to Summit. The largest option is quite expensive.
Verdict
In moderate temperatures, this sleeping mat is a great companion that will help to keep you warm in the chill of the night and provide great comfort.

While there is always the possibility of popping any inflatable item, Sea to Summit has used very durable fabrics to combat the probability of this.

Its compact size, lightweight, and ease of use make it a great option for almost any adventure. It is priced more affordably than many of its competitors. However, this doesn't mean that it is less worthy.

Subscribe to our Newsletter