Gerber Suspension NXT Multi-Tool
Gerber yet again does not disappoint with their latest solid suspension multi-tool. Bringing out one of their most advanced and feature-friendly tools at such an affordable price gives the top competition a run for its money.
Sporting a huge count of 15 versatile tools, including pliers and a Phillips screwdriver, the Suspension NXT multi-tool is a perfect purchase for everyday use.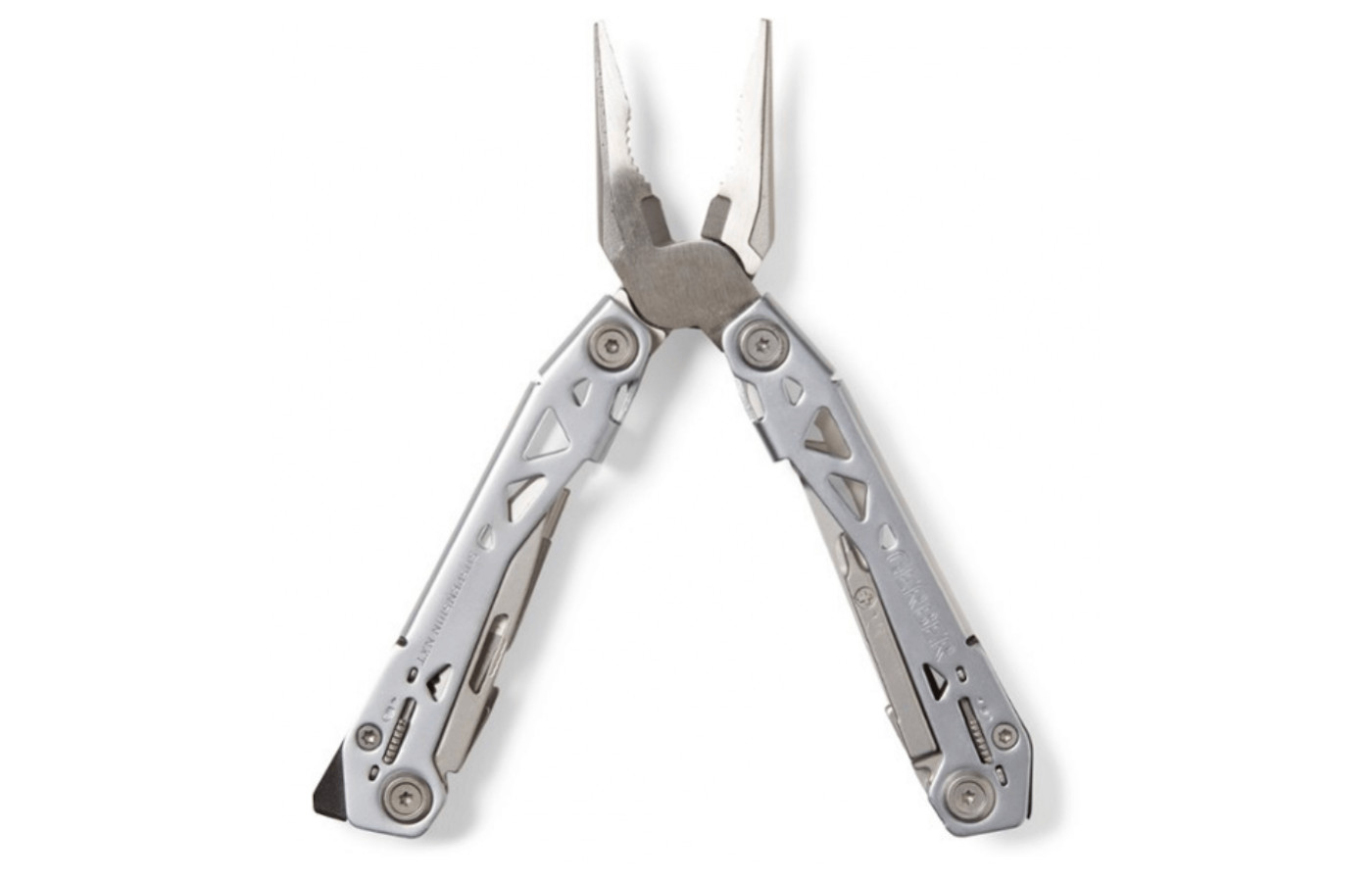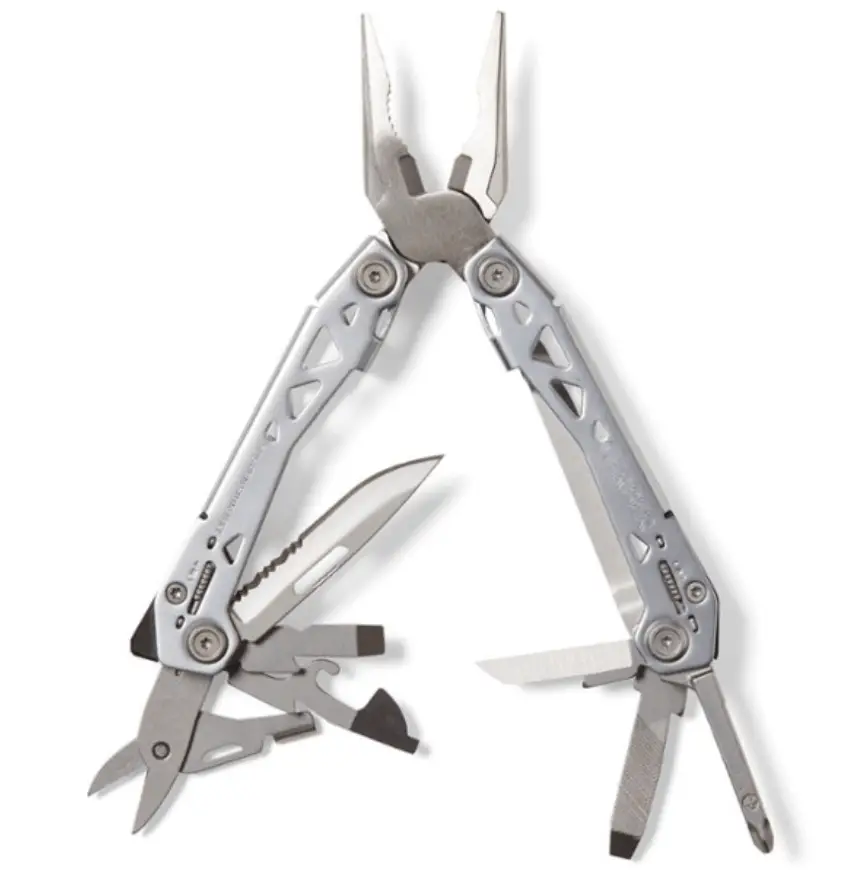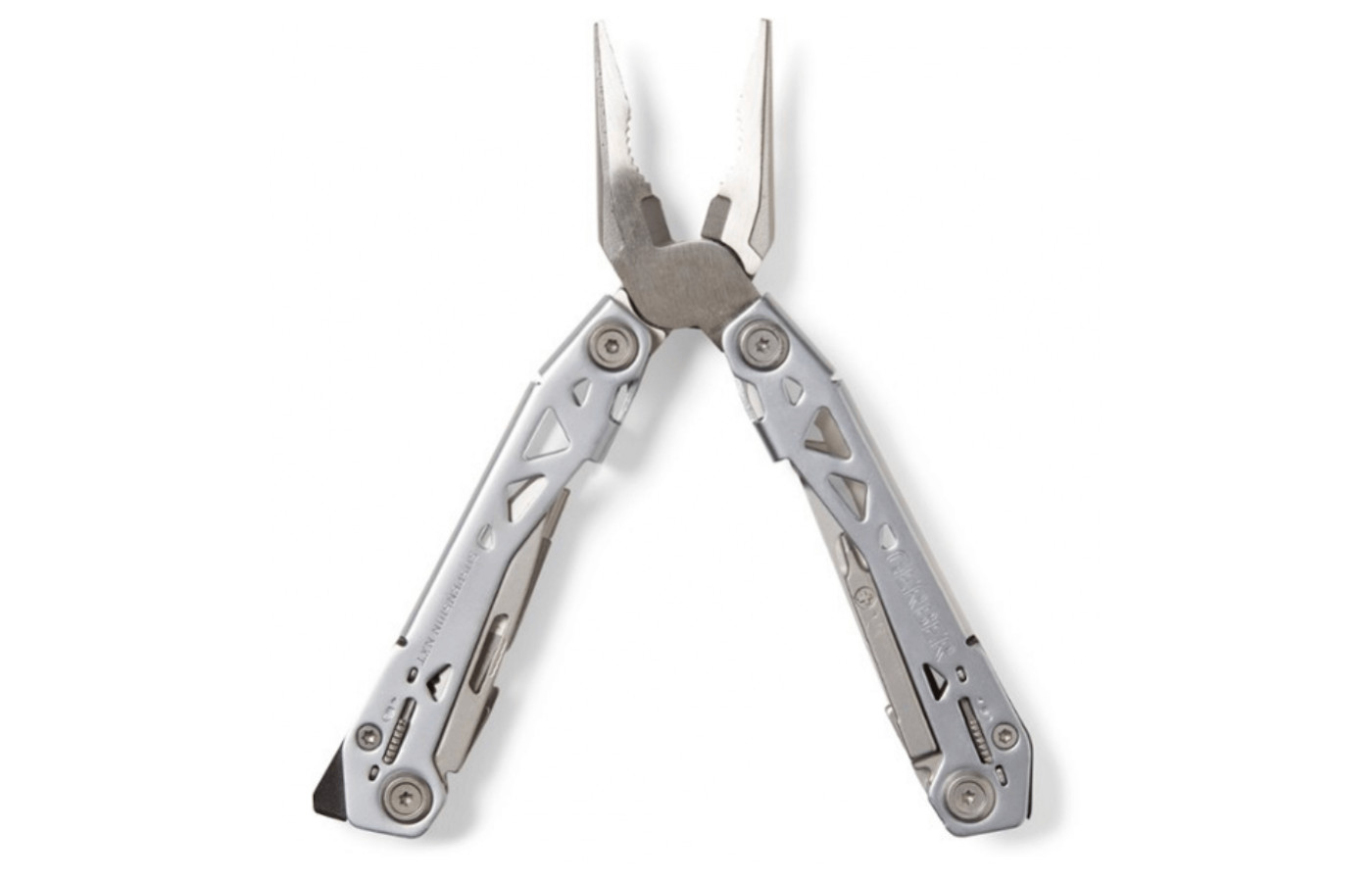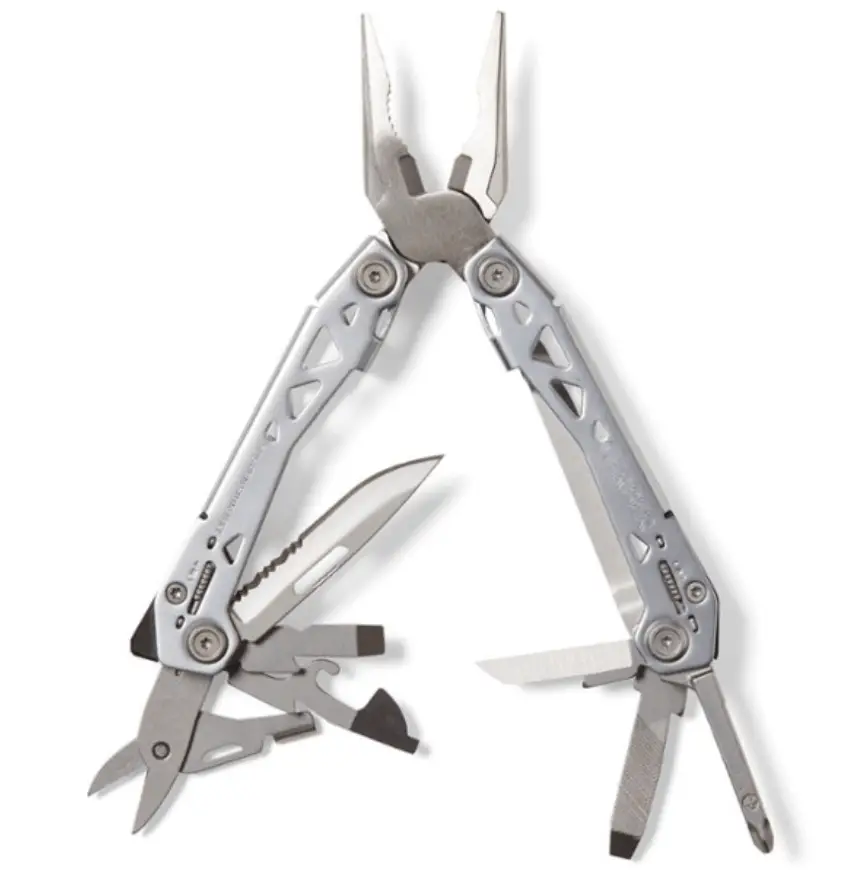 Our Conclusion
It's great to have a toolbox with all your go-to tools on hand, but it's not very portable. Sometimes, you need your tools on the go for camping trips, unexpected repairs, and hobbies. So, at times when you need portability, a
multi-tool
is more suitable for even everyday use.
But with so many tools out there, it can be challenging to find the right tool for you. Do you need something light-duty, heavy-duty, or something with a saw? There's a lot to think about, but Gerber makes it easy with their Suspension NXT Multi-Tool.
This Gerber multi-tool is one of the best on the market, with plenty of uses and features to benefit you for everyday and more sturdy use. Gerber presents its customers with its latest suspension multi-plier line-up with the same setup and quality that its users have come to expect. Plenty of tools and features, a smaller frame and an overall lightweight feel makes this multi-tool perfect for everyday users (EDC).
Pros & Cons
Lots of multi-tools to suit lots of uses
No replacements for the plier
Potentially not sturdy enough for rugged use or professional tradespeople
Key Features
Key Features
Design
Gerber makes it easy to carry the Suspension NXT Multi-Tool as you can either hook it onto your belt, pocket or clip it to your bag strap.
New for the NXT, the pocket clip is a long, deep-carry clip following the handle's curve. You also get a stealthy carry due as it leaves little of the handle exposed.
In addition, Gerber has changed their intended focus from industrial and professional use to everyday users, hobbyists, and weekend warriors in a nice change of direction.
This change is evident in the reduced weight from 9oz (255gms) in previous multi-tools to 6.7oz (190gms). With 25% less carry-on weight, carry around is so much easier at the lighter end of the weight range of full-size
multi-tools
.
Some users have found the sturdiness lacking for hardcore use and professional tradespeople, potentially due to the lightweight design. However, the reduced weight has increased the closed length from the old suspension of 3.5 inches (8.9 cms) to 4.5 inches (10.8 cms), making the lighter weight even more surprising.
I also like how the pliers slide right in and out, hidden away again for easy carry. The locking feature for each tool is easy to use and works just as it should, and the scissors and knife are sharp enough to do whatever you need them to.
Features/Tools
One thing that makes the Gerber Suspension NXT Multi-Tool so perfect for everyday use is its 15 tool functions. For example, the spring-loaded needle-nose pliers have a straight section and a bolt/nut gripper section. You also get wire cutters and wire strippers to facilitate that well-rounded, everyday use feel.
The one knife that comes with this Gerber Suspension multi-tool is a combo blade of 2.25 inches (5.7cm) long. A half straight edge and a half-serrated edge with an oval thumb hole makes chopping and slicing all the easier.
The last primary tool that you'll need for everyday use is a pair of scissors. Although a bit on the small size, classing them as a main tool may be a bit of a stretch.
With this multi-tool, you'll also get several secondary tools, such as a Phillips head screwdriver with a fully formed "3D" head, other small, medium, and large flathead screwdrivers, an awl, a multi-sided file, a
can opener
, a ruler, and the ever-useful bottle opener.
What's nice to see is that all the tools are well constructed and designed, meaning that they are adequately built, so you shouldn't have any trouble using them.
Although not super sturdy, this Gerber tool should still hold up to the challenge of some professional tradespeople and workers. In contrast, the slimmer design and focused tool pack also make it perfect for everyday users.
Materials and Durability
Combining complete stainless-steel construction and removable secured screws/locks, which allow you to replace any dull or broken tools (apart from the pliers), means this multi-tool should last a long time.
The high-quality stainless-steel construction should provide adequate future proof. If you have any issues, you'll be glad to know that Gerber offers a Lifetime Warranty.
Comparison to Similar Multi-Tools
Being in the $30 category, there's no doubt the Gerber Suspension NXT is inexpensive and a friendly product that's well suited to everyday use and potentially some hardier use for tradespeople and workers. However, for rugged use, you may want to look for a more robust and extensive tool.
The
Leatherman Super Tool 300
is an excellent choice as a powerful, high-quality, full-size multi-tool that includes pliers, wire cutters, blades and other tools for better accessibility and durability.
In addition, the Leatherman ST 300 has improved and larger handle cut-outs, making it easier to use with gloves. The removable cutters are also perfect for any tradesmen or just anyone who needs a heavy-duty multi-tool.
However, it's worth remembering that the Leather ST 300 is about $100 more expensive, so if you only need a tool for everyday use, camping, crafts etc., you might be better off sticking to the Gerber Suspension NXT.
Verdict
The bottom line is that the Gerber Suspension NXT Multi-Tool is the perfect multi-tool for anyone looking for an everyday use pocket clip.

The extensive collection of tools means it's convenient for many uses, even for those who need a multi-tool for working with holes, woods, leathers, and similar. With plenty of features for everyday use, too, you'll have everything you need for everyday daily activities.


Lightweight, comfortable to use and with a handy carry-on clip, but coming at an incredibly reasonable price, the Gerber Suspension NXT is a great value, efficient and versatile everyday multi-tool.