Big Agnes Air Core Ultra Sleeping Pad
We've found an affordable, comfortable, and versatile sleeping pad to suit most occasions and budgets to boot. Big Agnes's Air Core Ultra sleeping pad provides three-season efficient use at a price you wouldn't think possible.
Boasting a bright new color and easier to inflate and deflate technology, this Big Agnes sleeping pad is worth picking up for your next camping trip.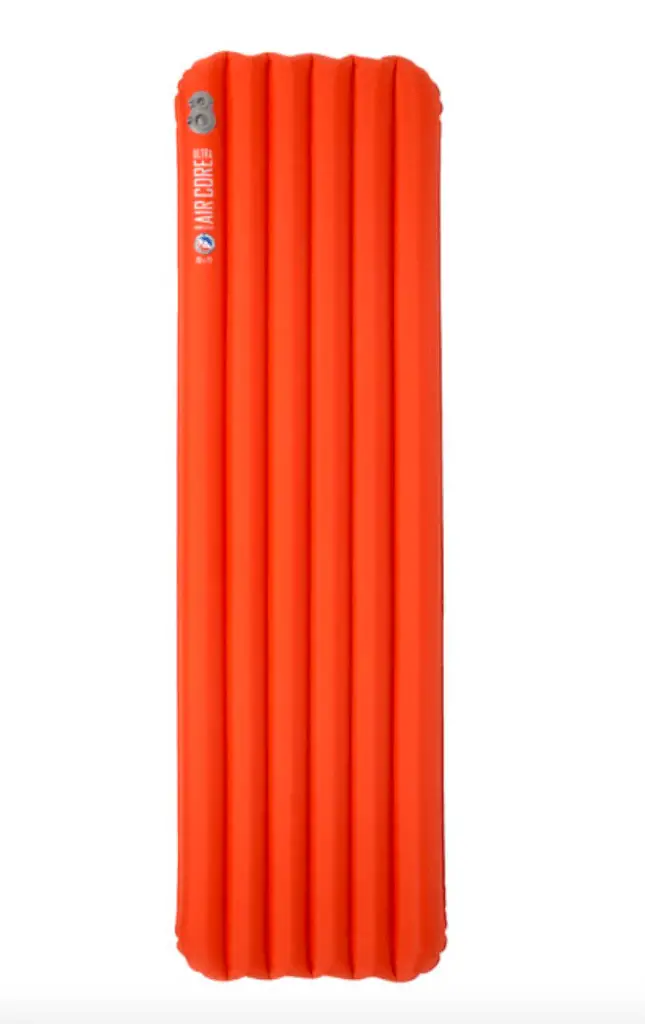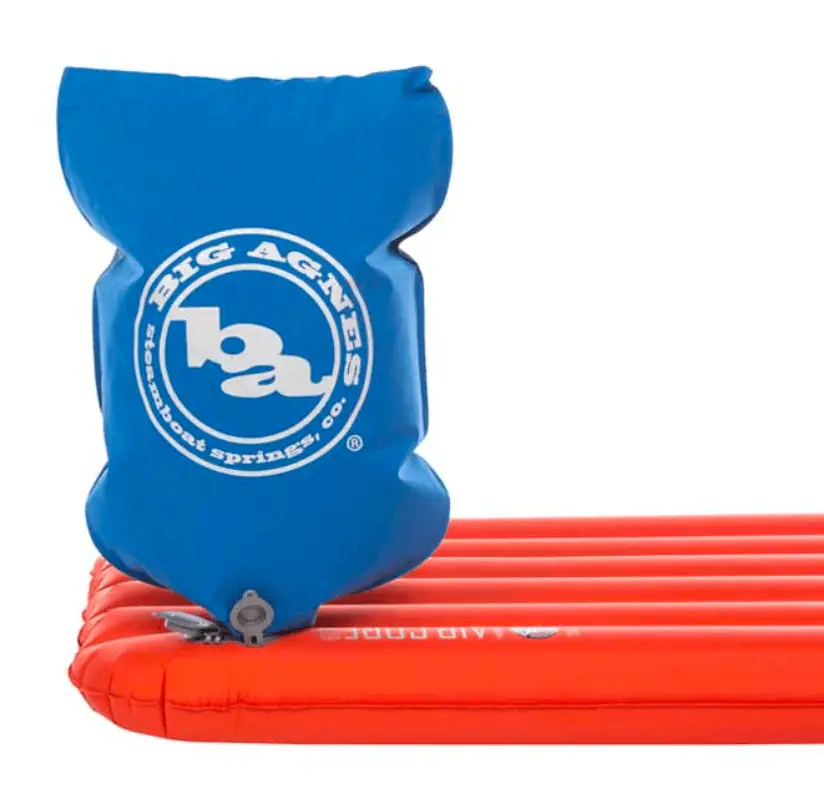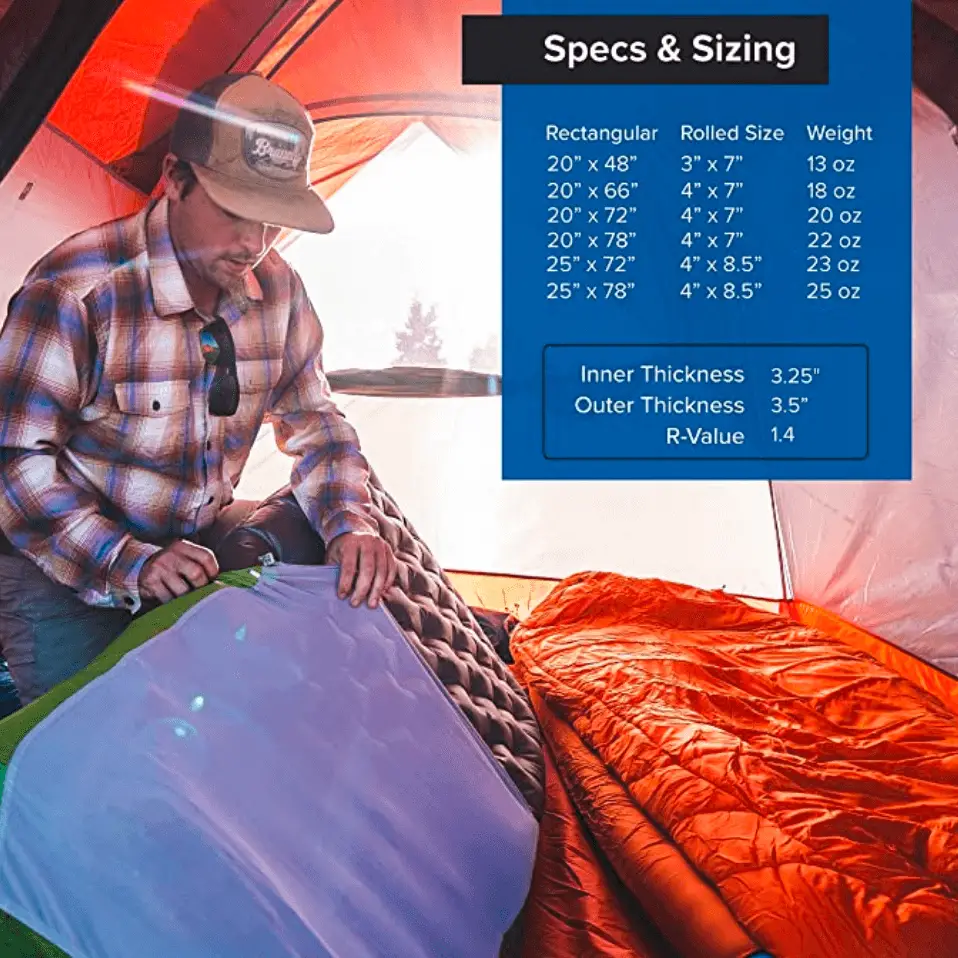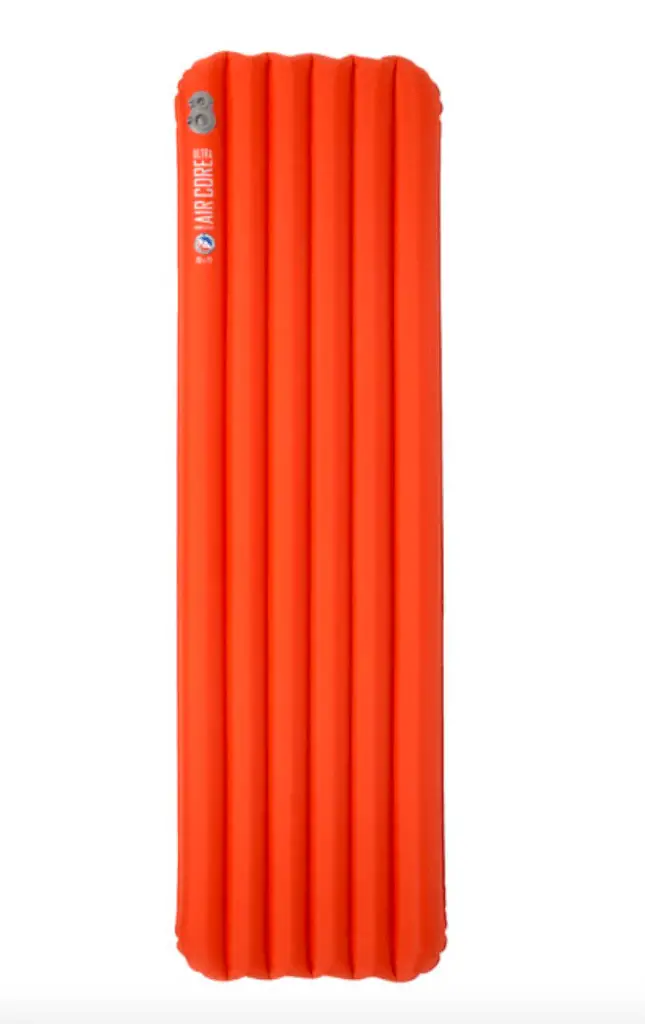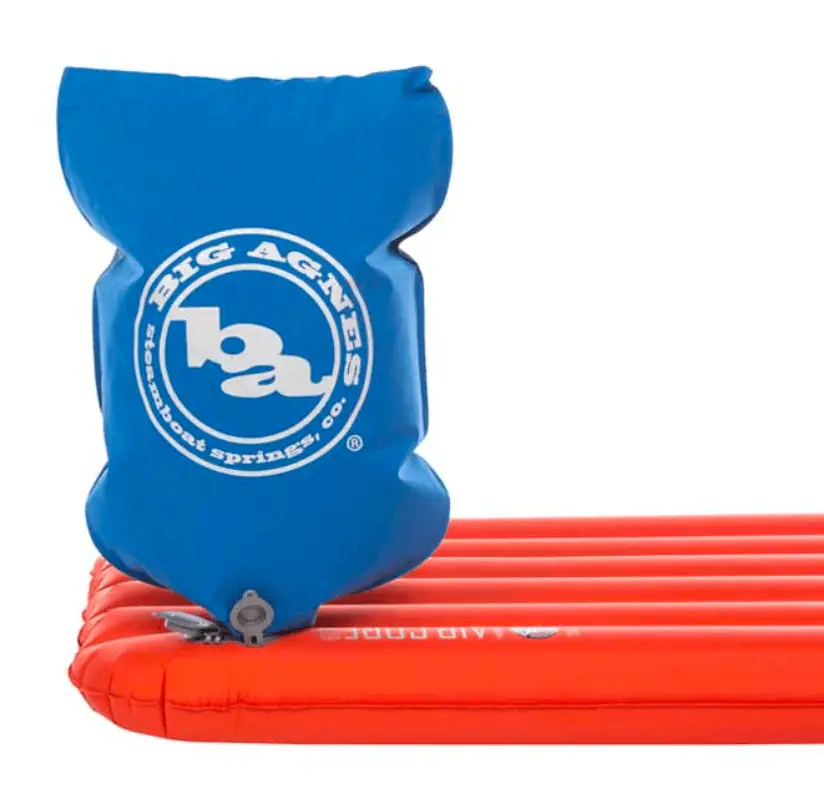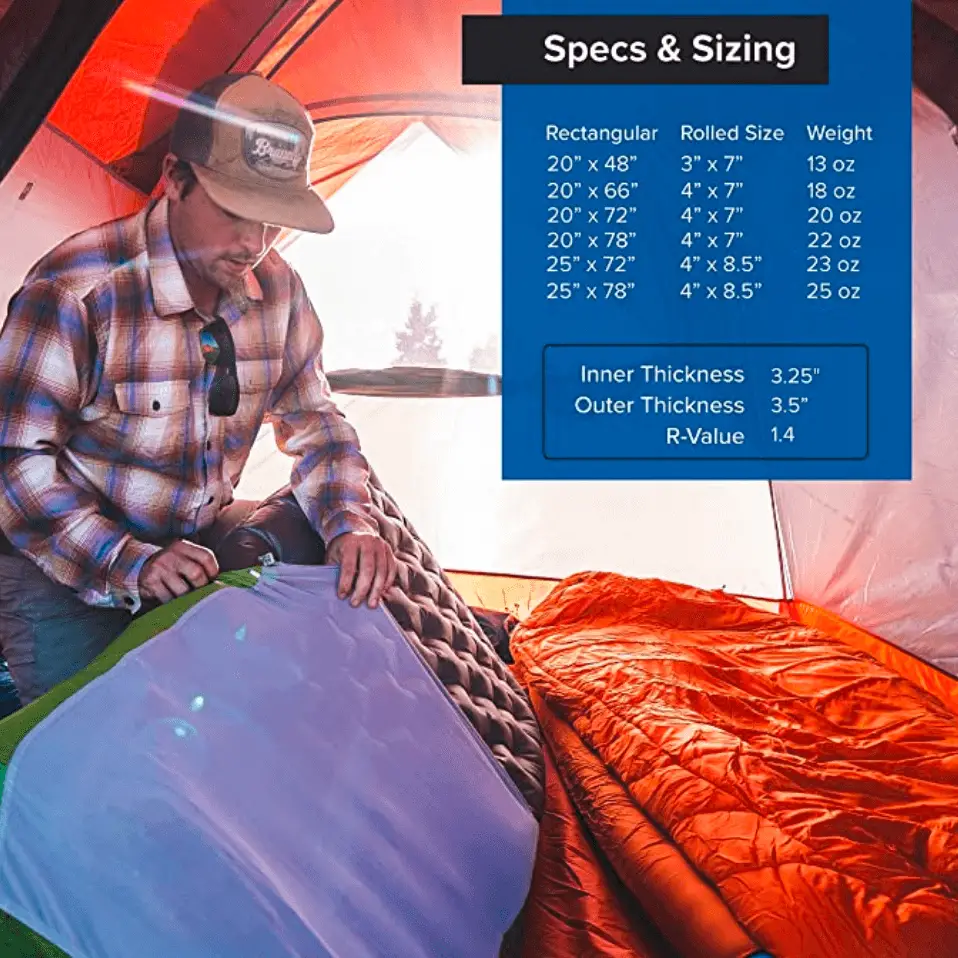 Our Conclusion
When starting on your camping journey, it can be costly to buy all your
camping gear
. Camping is by no means a cheap hobby, at least at the start. But when you get all the equipment you need on a budget that suits you; camping is a thrilling and enlightening activity.
Because not everyone can afford luxury gear, the Big Agnes provides an inexpensive yet reliable and comfortable sleeping pad. In addition, the Air Core Ultra is often on sale, which makes it even more appealing.
Although you'll get plenty of warmth for most weather, you might be better off using this Big Agnes for light camping and backpacking trips in warm weather or for three-season use.
What's more, this Big Agnes sleeping pad gives you three inches of comfy padding to keep rocks, stones, and pinecones from digging into your back.
Pros & Cons
It deflates and rolls up easily
A good amount of height and cushion
The valve design is easy to use and efficient
It could be lighter for the warmth it provides
Insulation could be better – not suitable for freezing weather
Key Features
Key Features
Design
It's clear that the insulated Air Core Ultra is much improved in terms of comfortability, features and ease of use. Evolving the economic Agnes Air Core Ultra to include easier inflation, packing, better materials, and a relatively lightweight feel makes it a top choice for many.
Some of the structural updates include the Baffles, which results in the outer core chambers of this Big Agnes sleeping pad are bigger than in the original Air Core, which allows for a smoother and more stable surface.
However, some reviewers found that this new surface is a bit slippy, waking up on the ground due to the slippy fabric. But these reviewers only make up a minute number.
Improving on the lack of stability with the original Air-Core, the new Air Core Ultra comes with an I-Beam construction. This addition adds extra stability and comfort while also reducing weight.
I do particularly like the updated valve design, which is both simple and effective. All the most recent pads from Big Agnes have an updated high volume air valve with micro-adjustments. Big Agnes intends to make it easier for its customers to inflate and deflate this air pad and get your preferred firmness. In addition, the upcycled inflation sack that's included with all pads also makes it easier to inflate.
Lastly, the updated version also includes a top-up of bright orange. Not only is this new color fun, but you could use the pad as a
signal device
in the event of an emergency.
Portability
The regular comes in at 22oz, which makes it neither very light nor very heavy. It would come in handy if the Air Core were lighter to make it easier for longer backpacking trips; however, it comes in lighter than many other air pads of its kind. So, if you're not going on cumbersome, long backcountry camping trips, I don't think the weight will slow you down.
What's more, this Big Agnes air pad deflates and packs up quickly, making it easier to transport.
Comfort
It's worth pointing out that the vertical baffles are deep and somewhat less comfortable than other, shallower baffles. The pad itself is 3.25 inches thick with larger outer chambers of 3.50 inches. These extra inches should keep you comfortably cradled in the center of the pad.
Finding the most comfortable fit to suit your size is much easier as the Agnes new Air Core Ultra also comes in six different size combinations, including two wide options.
Of course, these will come at different prices, but it's worth the extra dollars to get a more comfortable night's sleep.
Warmth
This new update comes with added insulation, which helps towards the three-season use. By adding Heat Reflective Technology, this Big Agnes is certainly warmer than the previous version.
In addition, the THERMOLITE® Insulation works with this heat reflective film to trap body heat and reflect it to you to prevent any heat loss.
However, as a light and inexpensive mat, you'll probably not find it warm enough for freezing weather.
Durability
Big Agnes has gone out of its way to bring you a more durable air pad by including a tougher, more precise lamination. In addition, using durable and lightweight nylon double rip-stop fabric means you'll get plenty of use before any noticeable wear and tear.
What's more, the use of Aviation grade TPU lamination technology means the Air Core Ultra Sleeping Pad has better weld strength and top dependability. However, if you are worried, you can relax knowing that Big Agnes provides a 100% guarantee with their products.
Material
As mentioned, the use of durable materials means this Air Pad is robust, which is particularly impressive when you consider the cheap price. In addition, big Agnes also uses eco and sustainable packing with the help of a simple cardboard box.
Another great addition is the antimicrobial treatment inside the pad, which prevents microorganism growth, perfectly keeping germs from sweat and dirt.
Comparison to Similar Sleeping Pads
As mentioned, the vertical baffles are just too deep to provide the kind of comfort that pads with shallower baffles like the
Exped SynMat 7
provide.
The SynMat 7 pad leads the way in comfort but unfortunately falls in weight and price, heavier and more expensive than the Air Core Ultra. The weight on the Air Core Ultra is much more reasonable for camping trips, whereas the SynMat 7 will probably weigh you down.
But if you do need something lighter and more suitable for camping trips and are happy to pay about $50 more, why not try out the
Sea to Summit Ultralight Pad
.
It's a top choice for ultralight pack packing gear, coming in at nearly 10oz lighter. In addition, it packs down much smaller, but unfortunately, it isn't quite as comfortable as the Air Core Ultra.
Verdict
The bottom line is, the Big Agnes Insulated Air Core Ultra sleeping pad is both a durable, comfortable, and well-constructed air pad. It is both practical, warm for many conditions and great value for money with several unique features.

You will be truly hard pushed to find a pack of this caliber at this low price, with the regular size usually coming in at the bargain price of about $70.

This price is incredible if you consider the light feel, packable, comfortable, and warm multi-season use you're going to get.
Subscribe to our Newsletter