Best Emergency Radios
last updated:
Jul 11, 2019
The funny thing about emergencies is they don't wait for you to be ready. As such, an emergency radio is a device that everyone should own. Due to their design, they are ready for just about anything. This includes a power outage, as most will have solar and hand-cranking capabilities. An emergency radio will have you covered for many emergencies you may find yourself in. When choosing your radio you want to be able to rely on the signal in the case of an emergency, which means you need a radio with a good-to-excellent reception, so make sure you do your homework before you buy. Check out our top picks below.
In a Hurry? The test winner after 10 hrs of research

Eton FRX5-BT
Why is it better?
Features Bluetooth technology for streaming your music and podcasts
As compared to the competition, has the best hand-crank out there
The reception is unbelievable and as clear as it gets
In a
Hurry? Editors choice:

Test Winner: Eton FRX5-BT

12
Researched Sources
14k
Reviews Considered
10
Hours Researching
18
Products Evaluated
Use
Battery Life
Effectiveness
Features
By Default
Criteria Used for Evaluation


Use
At the heart of every radio in the world is it's broadcasting capabilities. After all, without it, they would simply be clocks (if they even have that function). Everyone should be accustomed to both AM and FM and if nothing else, you have heard of these acronyms. These two broadcasts deliver radio stations that you are accustomed to listening to. Whether you listen to them for their music, news, or talk, they are there for your entertainment. However, emergency radios would not be complete with just this broadcasting. Instead, most will implement an NOAA weather band receiver.
The NOAA Weather Radio is an automated network of radio stations throughout the United States that runs 24 hours a day. They broadcast weather information directly from the nearest service office. This can include basic weather updates and in more severe cases, potential natural disasters. But, it does not end there as you can also look out for radios that employ the SAME programming. This allows you to program the emergency radio to only playback alerts in your current county or city, so you don't have to listen to any alerts that are meaningless to you at the moment.


Battery Life
Probably more than anything else, besides the integration of weather alert systems, the power sources are what make emergency radios special. Oftentimes, when a disaster strikes, you will not have access to electrical power. In the event of a power outage, an emergency radio that relies on electricity is effectively useless. To make them prepared for anything, manufacturers will implement backup power sources. This can vary from solar energy to hand generated power to juice from external batteries. However, solar energy and external batteries can also be limited. After all, you need the sunlight to generate power from the solar panel and on a stormy day, this is not feasible. The same goes for batteries; once you run out of them, it's game over.
This is where a hand crank comes into play and overall, it is the most reliable form of power. All it takes is a little elbow grease on your part as you must manually spin the crank for power. Of course, the amount of juice you generate from a few minutes of cranking will vary from radio to radio. Clearly, you will want to prioritize those that provide more battery life.


Effectiveness
Is there anything more annoying than when your favorite radio station's signal keeps going in and out? Now, take that nuisance and imagine you need to hear essential information that could determine your safety. The ineptitude of this is much worse, as your life could be in the balance. These emergency radios are designed for just that. So, do not underestimate how crucial the reception is.
When it comes to reception, a few factors will determine how superb it is. Firstly, the signal strength from your emergency radio to the tower that is broadcasting the station will affect how clear your connection is. Secondly, the type of receiver and antenna that is utilized in the radio will have an effect, especially when you are under heavy tree cover or have obstacles in the air. Lastly, the overall quality of your radio will also play a role.


Features
In the modern world, technology devices seem to never be designed to complete just one task. Instead, more and more manufacturers are implementing the notion that the world has moved on from devices that serve one purpose. Thankfully, this is not a bad thing; not at all. Emergency radios are certainly no different and besides their main functionality, most come equipped with several other functionalities. The two most common integrations are the ability to charge your USB devices and an LED flashlight. Clearly, the former is a pure convenience but it can also be a lifesaver. If your smartphone is out of juice and you need to call or text someone for assistance, the emergency radio can be the answer.
As for an LED flashlight, it can come in handy at night or possibly during a power outage. Of course, some can also be utilized to send out an SOS beacon to act as a Morse code distress signal.
Expert Interviews & Opinions
Most Important Criteria
(According to our experts opinion)
Experts Opinion
Editors Opinion
Users Opinion
By Default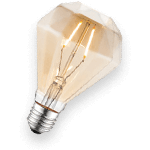 Signal Strength
Even the best receivers in the world will experience signal issues from time to time. Why so? Well, as was already mentioned, the signal can be affected by the distance of the receiver from the tower. If you are constantly receiving a poor signal then you should probably invest in a radio with a superior receiver. However, what if you have the best emergency radio and the signal is still cutting in and out? If you are using it in your home, try and move the radio near a window or in a different location altogether. You could also invest in an external antenna if the radio does not already have one.
Other Factors to Consider


Durability
No technology device is intended to be thrown around vigorously and abused. However, humans are not perfect and sometimes accidents happen. Things fall and slip from your hands and when this occurs, you would like whatever falls to withstand it. This is where a durable casing comes into play and even more so, rubber corners to add shock and impact resistance. Given that emergencies can often times be caused by severe storms or you being lost, you can also never predict the weather. Thus, water-resistance can also be a key factor. Now, remember one aspect of water-resistance and that is it is different than waterproof. As such, a water-resistant emergency radio could still be prone to malfunction during a torrential downpour.
Frequently Asked Questions
q:

How Close to the NOAA Towers Do You Need to Be?

a:

Just like FM and AM broadcasting, NOAA reception is not magically provided from the sky. On the contrary, NOAA has there towers everywhere around the United States and you must be within a specific range to receive the signal. Question is, how close do you need to be? For an accurate and clear signal, you should be within 40 miles of the nearest tower. However, this is going to vary based on your terrain and the quality of the receiver integrated into the emergency radio. The goal of the NOAA is to provide as many towers as physically possible to account for as many people as they can.

Before you invest in an emergency radio, do some research to find out where the nearest NOAA tower is located in conjunction with your current residence.
q:

Where Should You Keep an Emergency Radio?

a:

This is a good, no, terrific question that needs to be addressed. Emergency radios can be used for many purposes but their main design is to alert you of upcoming storms and potential natural disasters. In order for you to receive the alert for it, you must know you are being sent an alert. In other words, it needs to be placed in an area where you will hear the alert. This will vary from person to person but at night, your bedroom is a logical choice. If something occurs at night, the only way you will know is if the emergency radio wakes you from your stupor.

But, at the end of the day, it should be placed in an area that produces an optimal amount of reception. Wherever this happens to be, leave it there as a weak signal can render the radio essentially useless.
q:

How Do You Find the Location of an NOAA Tower?

a:

Alright, so it has already been addressed multiple times that in order to receive an NOAA signal you must be within a certain number of miles (40) from an appropriate tower. What you now may be wondering is how you find out if there is an NOAA tower in your area. Thankfully, the NOAA makes this very easy for you and all you need to do is visit their official webpage. When you do so, you will have to navigate to their NWR Transmitter Search page. Here, simply click on the search icon and enter your location. From there, you must click on the transmitter icon to view the details of the specific transmitter.

The NOAA makes a note that the transmitters that show up on their webpage are within a 40-mile radius. Also, they also mention that you can reset the map by simply pressing the reset button.
q:

Why Are Alerts Not Being Sent to the Radio?

a:

This is where the SAME programming comes in handy and when you try it out, you will understand why it is so amazing. However, if you are discovering that you are not receiving alerts that you should, you could be doing something wrong. First off, you must ensure that you have entered the appropriate codes for your specific city or county. To access them, you need to reference the database of NOAA (which can be accessed online by anyone). As simple as it sounds, this could be the only problem you are having.

But, if you still are having issues then ensure that the Alert switch is turned to the on position. Again, a simple mistake but a common one. Finally, if this fails, it could simply be your reception is poor and if so, reference the other question that addressed this issue.
q:

Should You Own an Emergency Radio?

a:

As soon as this guide was started, it was briefly mentioned that you may never see the need for an investment like this. But, you never know when disaster will strike and when it does, you want to be adequately prepared. However, the naysayers will simply ask why they can't just use another device. The reality is, no other device works as well as emergency radios do when an emergency strikes. It is almost like their name implies so! Plus, if you rely on other devices, will they work during a poweroutage? No, because these types of emergency radios will. Just another reason for you to spend some money (even the best ones are not too much money) on one as no money in the world can replace a human life.