Best USB Power Strips
last updated:
Aug 13, 2019
With all the electronic devices and pieces of entertainment that have flooded humanity, it is becoming increasingly difficult to keep track of the devices that you own. Even more of a problem is finding a means to power all of them, or at least some of them, simultaneously.
Well, that is no longer going to be an issue for you when you invest in a USB power strip. Unlike traditional power strips, these versions not only include standard AC outlets but also USB ports. After all, charging your smart devices is probably priority number one, correct? To help save you time we have listed the top ten best USB power strips in the market today and included detailed criteria for each product to help you decide which one suits you best.
In a Hurry? The test winner after 15 hrs of research

Lanshion
Why is it better?
Is equipped with two power buttons
There is built-in surge protection technology
The outlets are adequately spaced to accommodate for larger AC adapters
In a
Hurry? Editors choice:

Test Winner: Lanshion

13
Researched Sources
2.1k
Reviews Considered
15
Hours Researching
20
Products Evaluated
Effectiveness
Power Source
Features
Size
By Default
Criteria Used for Evaluation


Effectiveness
It is important to understand that not all best power strips are going to have built-in surge protection technology. If you currently own one that does not, though, you need to upgrade as soon as possible. "Okay, what is the big deal anyway? I have used my power strip for many years now with no issues", you might say.
First off, a power surge happens when the flow of electricity is interrupted. You may notice your lights flicker off and then on again; that is most likely a power surge. Without protection from it, your devices can be damaged. In other words, it is a precaution that is necessary. As far as the Joule rating of a surge protector, this indicates how much energy it can withstand before it fails. Thus, the higher the rating of the surge protector the more protection it provides.
However, a circuit breaker can also be important. With one built into the power button of a usb power strip, it can protect your devices in the instance of an overload or a short circuit. Again, overloads and short circuits can have negative effects on your devices and it is better to avoid them at all costs.


Power Source
Just as not all power strips will have surge protection, not all of them will integrate USB ports. However, for the sake of this guide, we only included models that did. But, while you may have come here for just the USB ports, these types of power strips are still more than capable of charging your AC powered devices. But, to you, their most important function may be their USB ports. After all, you probably use your smart devices more than anything. While the amount of ports included is an important criterion in its own right, what is also vital is the power they can handle.
Each smart device may require a different amount of voltage to properly charge. For instance, most tablets require 2.1 amps of power. As such, a power strip with USB ports that can handle up to 2.4 amps of power could suffice. The same goes for the included outlets as even if there are eight included, it does not mean you should plug in eight different devices. Certain devices will require less power than others; such as an alarm clock compared to a crockpot. Understanding this is key to preventing an overload.


Features
While assessing convenient features can be very broad in scope, this section is basically for any other features that are worth your time. For the most part, there are two extra criteria that you could factor into your end decision. One of them is if the power strip comes with mounting holes and the other is if you want a compact and portable design.
If you plan on leaving your power strip on the ground at all times, mounting holes will be of no use to you. The same concept applies for portability as if your intent is for your power strip to be home-based, its portability may mean nothing to you. Still, you may change your mind so having the convenience of a portable power strip with integrated mounting holes in the back could be worth the admission.


Size
With so much of your time spent focusing on the main design of a power strip, it is easy to forget about the power cord. It can easily slip by unaddressed but you will be kicking yourself afterward because the design of the power cord is a vital design element of power strips. There are two important factors to assess; the first of which is the length of the cord.
From one person to the next, the length needed is going to be different. After all, it is all dependent on where you plan to use the power strip and how much room for error you have. In order to be 100 percent certain the cord is an appropriate length, measure the furthest distance that you will ever need it to go from one of your home outlets. Remember, you can work with too much cord but there is nothing you can do with a cord that is too short.
Expert Interviews & Opinions
Most Important Criteria
(According to our experts opinion)
Experts Opinion
Editors Opinion
Users Opinion
By Default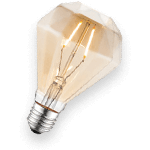 Last Forever
It may not come as much of a surprise to you to know that best power strips are not going to last you forever; even with surge protection technology. When a power surge occurs in your home, the surge protector is designed to protect your devices from damage. Because of this, it has to do something with the extra voltage and after a while, it will degrade the MOV (metal-oxide varistors). Ironically, the more it protects your devices from damage the more it damages internally.
However, what are some signs you can look for to determine when you need to replace your current power switch? Well, if it endures a massive power surge than truth be told, you may think about replacing it right away. In lighter instances, you should be alright and at the very least, you can reference the built-in lights (if there are any). There is not an expiration date on them; so you need to monitor them along the way.
Other Factors to Consider


Connectivity
Several consumers have expressed their confusion and annoyance with how so many usb power strips are not designed intuitively. Manufacturers should know that not all AC powered devices feature small plugins and sometimes, people need to plug in a monster adapter. If you are one of these people and you know you have certain devices that require the use of an AC adapter, there are power strips out there for you. As you have seen throughout this list, some power strips will come equipped with outlets that feature block spacing. What this means is they are not directly next to one another; allowing for extra space. If you utilize an outlet without proper spacing, you could end up covering one of the other outlets, making it unusable.
Frequently Asked Questions
q:

Will a Surge Protector Protect Against Lighting Strikes?

a:

This is one of the most common questions when people allude to power strips. It is often wondered by consumers if a power strip with surge protection technology will protect their devices against a lightning strike. To answer this question, let us break down what a single lighting strike is capable of.

While it is not a fixed number, one strike of lighting can contain up to one billion volts of electricity. Now, ask yourself, are surge protectors even close to this wattage? Absolutely not and it does not matter how much technology advances, it will be virtually impossible for power strips to ever be equipped to handle lightning.

Lightning strikes have also been known to kill human beings so if the electrical wiring in your home succumbs to a lightning strike, there is going to be a damage and there is almost nothing you can do about that.
q:

Can You Daisy Chain Power Strips?

a:

A term that you may have heard before is a daisy chain. Yet, you may have never known what it meant. Basically, daisy chaining is a term that is used to describe when power strips (or extension cords) are plugged into additional power strips. The honest to God's truth is there are likely only a few instances where daisy chaining should ever be used. Due to its nature, it is not a safe practice as power strips can only handle a certain amount of voltage before they overload.

In fact, the Occupational Safety and Health Administration require this not to happen. Basically, UL-listed RPTs must be directly installed into a branch circuit receptacle and not to other RPTs. On top of this, daisy chaining can be a fire hazard at any time you are messing with too much electricity, a fire could result.
q:

Do Power Strips Save Energy?

a:

This far into this guide, you may be wondering why energy efficiency has not been brought up yet. It is not as if it is not an important design feature of power strips; it is just most of them are energy efficient in their own way. It all comes down to the fact that power strips come with an on and off switch. Due to this implementation, you can have all of your devices plugged in without any electrical current powering them.

As you may have guessed, however, you do need to remember to turn it off. As an assistant for the American Council for an Energy-Efficient Economy pointed out, your devices will be drawing as much power as they would be if they were plugged directly into an outlet if you do not turn off the power strip.
q:

What is the Important of Grounding Electricity?

a:

References have been made to grounding currents in this guide but you may be looking for some further clarification. Technically speaking, this does not have much to do with buying a power strip but it is a term that you should be familiar with. If the electricity is not grounded then there can be some serious repercussions. For one, grounded electricity is going to protect all the appliances and devices that you connect to your outlet (including a usb power strip).

In addition to this, electricity will be allowed to more efficiently spread when it is grounded. Plus, certain amounts of power will be directed to the correct places. What this will assist with is ensuring that circuits do not become overloaded and blown. This is critical for a power strip too because while some will have a circuit breaker, it does not mean you want to overload it in the first place.
q:

Do You Need Protection for Your Data and Coax Lines?

a:

Outside of being able to power your equipment and smart devices, some power strips will also come with connectors for your telephone, cable, or any other data line. If this is the case, do they need to be protected?

The answer is probably not going to surprise you, given how much of an emphasis has been put on protection in this guide, as they will need to be protected as well. If you have fiber-optic cable lines running in your home, though, the need may not be as high. Yet, not everyone will have fiber-optic cable lines so ensuring these types of connectors are protected against surges is important, as well.