Best Belay Devices
last updated:
Apr 01, 2020
For those who may be new to the climbing world, the belay device is one of the essential climbing equipment, if climbing with a friend. This method of climbing offers more support and safety to the climber, as one person will be doing the climbing and another will be on the ground.
The belayer gives slack when the climber needs to ascend and applies force to the climbing rope when they stop moving to keep them still in their position. It is a small device that is essential to your safety and gives you that extra insurance, so you enjoy your climb and are confident you will be safe.
In any situation involving climbing, be it on a mountain, a cliff face or a human-made climbing practice wall, the best equipment is essential and can mean the difference between being safe or incurring a debilitating injury.
In a Hurry? The test winner after 12 hrs of research

Petzl GriGri 2
Why is it better?
The exterior is built with a stainless steel friction plate and cam
Besides climbing, this is a great device for roofing jobs and tree-work
In operation, it is very smooth and easy to use
In a
Hurry? Editors choice:

Test Winner: Petzl GriGri 2

35
Researched Sources
1,877
Reviews Considered
12
Hours Researching
16
Products Evaluated
Features
Ease of Use
Durability
Weight
Compatibility
By Default
Criteria Used for Evaluation


Features
Spoiler alert, climbing is a hazardous sport that can result in death if accidents happen. For first aid, prevention check our guide on the best first aid kits. Thus, safety will always be at the forefront when discussing specific pieces of equipment that aid in the climbing process.
For belay devices, this is no different. However, there are a lot of features that you can look for when glancing over various devices. While it is difficult to name every single one in one small section, anything that aids in safety is a noteworthy feature. For example, if the device features assisted braking, which will increase the braking action when the rope stops sliding. Also, how about when rappelling? Does the device immediately stop the descent as soon as you release the handle and does it allow for a gradual release?
Of course, sometimes user error is at fault for accidents. Some features will combat this, such as a system that will block the rope if you lose control of it and still allow for safe braking if the rope is incorrectly installed. Lastly, you can lookout for a mode called guide mode, or an auto-block feature, which significantly aids in safety when belaying multiple people in a multi-pitch climb.


Ease of Use
Besides the fact that climbing can be dangerous, it can also be a stressful and challenging activity to learn. As such, it is nice when designers integrate convenient features into their device to make life easier for you. Such examples are creating a device that requires no new hand positions or techniques to familiarize with and allowing for a fluid amount of control and smoothness while belaying.
Of course, it is also lovely when they handle a wide range of ropes and allow for both belaying and rappelling. Firstly, you want to ensure that the rope you plan on utilizing will adequately fit in the device. If it does not, you could be risking your safety off the get-go.
However, take note of the devices that allow for rappelling. Remember, rappelling is a vertical descent, and belaying is a vertical ascent. If you make it to the top of the mountain, you do need to come back down eventually.


Durability
When investing your hard-earned money into something, you want to ensure that you are getting your money's worth. But, how do you do this? Even more important than quality, you want to be certain that what you are investing in is built-to-last for a significant amount of time.
Of course, durability is also dependent on how you care for the product. However, manufacturers still need to craft their products to last. For these devices, you probably noticed a trend right away. As opposed to other features, the construction of the device is typically the same from designer to designer.
Most of the time, you will see devices that are crafted with both hot-forged aluminum and stainless steel. Both of which are tremendous alloys and provide an optimal body that will, user-willing, last you a long time. In addition to this, you will also encounter some that utilize a cable leash. If so, look out for specifications for the cable leash and how durable it is.


Weight
As opposed to the first few criteria which are vitally important to ensure your safety, investment, and ease of use, this is not necessarily a deal-breaker. But, with that being said, it is still a worthwhile feature in its own right. Granted, there may be some of you sitting there wondering how a few extra grams can make any difference whatsoever.
Well, a few grams will not, but sometimes it ranges from 20 to 300 grams, and that is quite a difference. Of course, you may still have the naysayers bringing up that as long as it is under a pound what could be wrong?
Truthfully, there is nothing wrong with a device that weighs a little more (and do not be fooled and think that light devices are not built strongly) but when you are belaying every gram does count. Think about it, climbing is not exactly an easy adventure, and it helps to be in peak condition. If not, that 0.5 pounds of extra weight can begin to take its toll very quickly. Especially, when you consider all the other rock climbing gear you will be using.


Compatibility
When you are finding the ideal device for yourself, knowing what diameter of rope the device is compatible with is important. Before we dive into the diameters, we first need to understand the different types of ropes that are available.
We can start with dynamic and static ropes. Dynamic ropes have more elasticity and have the ability to absorb the impact of a fall. Static ropes have very little elasticity and are better suited for leading, rescuing, or hauling loads. Aside from this, you'll also find single, half (aka double), or twin ropes. Each is ideal for different types of climbing.
Single Ropes
As you may have guessed from the name or from personal experience, this rope is not used in conjunction with other ropes. Single ropes are the most popular climbing rope and the easiest to use. They are ideal for top-roping, sport climbing, or trad climbing. You can easily identify a single rope by looking for the marking at the end of the rope, it will be marked with a 1.
Half Ropes
Half ropes are also commonly referred to as double ropes. These are the most versatile ropes and can be used clipped together or separately. These ropes require a bit more skill to use and usually run about 8-9mm in diameter.
They are ideal for zig-zag faces, multi-pitch climbing, ice climbing, or mountaineering. Using these ropes in unison reduces drag and also provides you with a back-up rope if one goes awry. One of the downsides to half ropes is that they are heavier than carrying one, single rope. You will be able to spot a half rope by the ½ marking on each end of the rope.
Twin Ropes
Again, from the name or personal experience, you know that these twin ropes are always used in unison and tend to be about 7-8mm in diameter. They are ideal for long, straight, non-wandering routes, mountaineering, and ice-climbing. Because they are thinner than a traditional rope, you can clip in both strings as if it were a single rope.
One thing to note is that they should never be mixed and matched. Not between brands, lengths, thickness, anything. Twin ropes are popular for being lightweight and less bulky. You can identify a twin rope by the infinity symbol marking on each end of the rope.
Now, on to the diameter of the ropes. It is important to check the compatibility of the specific device with your ropes. The most popular and easy to use diameter falls between 9.8mm to 10.2mm. A thicker rope is easier to use but heavier to haul. It is easier to grab and easier to secure into the device. However, if the rope is too thick, it can jam up in the device when taking in or feeding slack. If you prefer a thinner rope, you should know that they are less durable and require more skill to maneuver.
Before going out on a big climb, it's a good idea to practice your technique with a thin rope and make sure that your device comfortably accommodates the rope. If the device is not made to accommodate a thin rope, it may not securely lock up to brake. A 9.4mm rope is great for multi-pitch climbs and tends to be lightweight.
However, at this size, it is not as durable or abrasion resistant moves through the device much faster and will need to be replaced more often as it is not made to handle as many falls. A 9.5mm to 9.9mm rope is very versatile. It is both lightweight and durable and great for trad and sport climbing. A 10mm rope is quite thick and is best used for indoor gyms, top-roping, big walls, or high-intensity situations.
Expert Interviews & Opinions
Most Important Criteria
(According to our experts opinion)
Experts Opinion
Editors Opinion
Users Opinion
By Default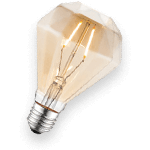 Be Prepared
It goes without saying that you need to be fully prepared and concentrated when you have your friend's life in your hands. Before anything, clean up the area around you. Are there any rocks, pebbles, banana peels? Once started, keep an eye on your partner constantly and always be prepared for the worst. Just one quick slip and cause a long fall.
Communication
Communication between you and your partner is incredibly important. You can't be shy when you need to tell them that their ropes are in the wrong places or that they Z clipped. Make sure that your partner isn't too far to hear you and that they can easily understand you.
Other Factors to Consider


Style
Okay, you may be scratching your head here. But, in all honesty, the above four sections are the most critical design features that you need to be aware of. Think of this as a feature to satisfy your needs, but not one that is mandatory for belay devices to perform the way you want it to. Most of the time, you will see sellers provide you with a few color choices to decide from.
For whatever reason you may seem fit, you can then decide between the color that appeals to you the most. Again, this has no bearing on the actual performance or quality. But, is there anything wrong with wanting a design that looks "cool." Of course, do not prioritize one that has a better color because this is the least important out of all the criteria.
Frequently Asked Questions
q:

When should you replace a belay device?

a:

Just like anything else in the world, the belay devices are not designed to last you forever. This is most likely not news to you, but are there signs that signify that it is time to replace them? In fact, there are some signs you can think of and they are pretty obvious if we are being honest.

For example, if you see any of the following deficiencies and/or damages consider replacing your device. First off, look for any visible cracks in the main body or heavily worn portions of the device. Second, if the device happens to fall from a substantial height, even if you do not see any noticeable damage, you may want to play it safe.

Also, check for any sharp edges as that will cut your rope while you are belaying. Finally, look for grooves that are forming on the edges of the device. For additional safety, read our guide on the best climbing helmets.
q:

How can you improve belaying?

a:

Belaying is not the most straightforward activity in the world. To get good at it, you are going to need a lot of practice and experience. Very little in the world can replace experience, but to get that experience, you must belay as much as you possibly can. Along the way, you will develop some tendencies and learn your craft.

But, all in the meanwhile, there are subtle steps that you could be taken to improve your belaying skills. For starters, consider investing in some belay gloves as gripping the rope can chafe your hands and cause discomfort.

Gloves can prevent rope burns and provide you with a superior grip. Also, whenever you are not feeding slack to the leader, be sure that your other hand is in the locked position. Another area is at the beginning as when the climber is low to the ground, ensure that you do not have excess rope out as you do not want them to hit the deck.
q:

If this gets hot can it melt the sling?

a:

This is an interesting question that was brought up and looked at by personnel at Black Diamond. They encountered the issue of whether or not a hot belay could melt the slings when you are climbing. Through extensive research, they conducted a study to solve this very question.

Without going into heavy detail about their process and findings, they concluded that because they could not mimic a realistic scenario in which a device would reach the temperature to melt a sling, it should not be a concern.

However, Black Diamond did come up with a list of remedies for those who still worry about this issue. They recommend that when you are rappelling, you do so at a slower rate, rappel with slower loads, anchor with two slings and use nylon slings to anchor with.
q:

Why do some devices have two holes?

a:

When you first get your hands on your new belay, you may notice that it has two holes. From the get-go, you may be confused to why the manufacturer integrated this design element into the device. No, it is not for aesthetics. Instead, it does have a use. In some instances, these devices are made individually, so the two holes provide a different amount of friction when in use. In other cases, you may want to climb with two lines of anchors.

If so, the two holes play a crucial role as they make it incredibly easier to belay a two-rope climb. Of course, the two holes can also be utilized if you want to loop a rope around an anchor and to place it through each eyelet. However, if you are not obligated to use both holes, then you do not have to.
q:

What happens if the device is dropped during a multi-pitch climb?

a:

For some people, the most frightening scenario is when they are belaying, and the device is dropped hundreds of feet below (depending on how high you are when it is dropped). Thankfully, there is no reason to panic when this happens; there are other means to perform a safe belaying.

One surefire remedy to combat this occurrence is to apply what is known as the Italian hitch. To get a better idea of what this is, you may want to look up a tutorial (as it is much easier to see it with your own eyes) of the Italian hitch. This is a type of knot that will utilize the carabiners. In this situation, when you are performing a multi-pitch climb, you can use this knot for belaying the second climber of the group.
q:

Is it dangerous to belay with an inexperienced belayer?

a:

Nobody can get experience without actually getting it. As stupidly apparent as that sounds, it means that everyone will be a novice at some point in their belaying career. Your partner who plans on belaying may be inexperienced, or you might be. But, should this be a concern, and is it dangerous?

Here is the deal, if someone is new to belaying, then they should get experience at a gym with a teacher. It is not smart to start in a real-life situation. Instead, develop the skills at a training facility.

Besides this, and this explains why this guide is so essential, the specific device being used is critical. They need to have practice with it and may want to have a tool that is easier to utilize than others.
Subscribe to our Newsletter