Best Rock Climbing Gear
In a
Hurry? Editors choice: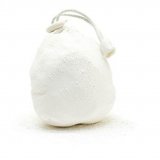 Test Winner: STRONG Refillable Chalk Ball

Rock climbing can be such an amazing thrill of outdoor activity to do with your family and friends. Making sure you stay safe and cautious while rocking climbing is very crucial. In order to help assist with your safety, you need to look into rock climbing gear that is well known for being durable and high-quality in case of emergencies. You are putting your life hands into this gear so make sure to find the
best climbing gear
that has the right fit, the right size, and the right materials. You can rock climb indoors or outdoors so make sure you dress the part for any type of terrain. Below we have listed the top ten best rock climbing gear in the market including details for each product to help you.
Standout Picks
Criteria Used for Evaluation
Durability
Due to the fact that the products are not the same, the criteria had to be kept in a broad scope. When talking about rock climbing gear, or any other type of gear for that matter, it all starts with the design and construction. This is critically enhanced when referring to a sport that could end your life in a matter of mere seconds. Again, each piece of rock climbing gear is going to work a little differently but there are general factors that you can keep in mind.
For gear, such as hand ascenders, rappel rings, carabiners, and ropes the main aspect to concern yourself with is how durable they are. When this rock climbing gear malfunctions, you risk a serious chance of injury. Other gear (such as backpacks, harnesses, and chalk bags) also need to be durable and long-lasting but unlike the others, need to also be comfortable. If you tag along with your chalk bag and backpack, they should not provide you discomfort. But, the harness is vitally important as it will literally be strapped to your torso. Any discomfort, to the point of pain, can alter the rock climbing experience.
Protection
With some rock climbing gear, the safety features are obvious but for others, there are some points of interest to be aware of. Let's start with the obvious ones, chalk bags, and harnesses. A harness's sole purpose is to allow you to secure to an anchor point so in case you slip and fall, you will not tumble down to the earth below. Chalk bags, on the other hand, or an adequate way to hold chalk balls. Chalk is used by rock climbers to counter the effects of moisture on hands. When hands get sweaty and wet, it is harder to maintain a grip and chalk is a remedy for it.
However, for other gear (such as rappel rings, carabiners, and hand ascenders) you can keep an eye out for a few features. One, for rappel rings and carabiners specifically, is to make sure there is no chance of the rope getting stuck. Also, for hand ascenders, you can ensure that the cam system is easy to operate. Of course, always pay attention to see what safety certification a product has.
Features
From gear to gear, this criterion is going to vary. Convenience is a word that can have many meanings and depending on what type of gear you are referring to, can be significantly different from one product to the next. Take, for example, how it works when you are investing in a harness, chalk bag, or backpack. With a harness, even though there are usually multiple sizes to choose from, it is convenient when they have a simple adjustment system to adapt to multiple people. When referring to a backpack, you could look at how many pockets it possesses and the overall storage capabilities. Similarly, even though chalk bags are designed to hold chalk balls, an extra storage pocket can conveniently hold key essentials.
But, more practical rock climbing gear such as rappel rings, carabiners, and hand ascenders can have convenience implemented as well. Keep an eye out if they have multiple holes for other attachments and if they can be used for other activities past rock climbing.
Ease of Use
Truthfully, once you have mastered the craft of rock climbing, new gear will not give you any issues. For most of them, rappel rings, carabiners, hand ascenders, ropes, etc. once you use them a few times you have it down. But, it can be beneficial when these types of rock climbing gear are lightweight and easy to transport. If you decide to invest in a backpack, your transportation process will already be made easier. However, the weight can quickly add up with all the rock climbing gear you need. Looking past extra-bulky and heavy models may be of use to you.
As far as a harness is concerned, as long as it has an easy adjustment system there is not too much to concern yourself with.
Top Ten Rock Climbing Gear
Subscribe to our Newsletter