The Best First Aid Kits
last updated:
Feb 06, 2020
Every single household should have should have at least one first aid kit on hand. First Aid kits are important because they have a variety of medicines and tools to help in case of a medical emergency. Many homes still do not have a first aid kit and are not prepared in case a family member gets into a medical emergency. These first aid kits are inexpensive and worth the investment. If you are an outdoor enthusiast first aid kits also come in handy as most of the time you are out in the wilderness with no help around and in case an emergency was to happen a first aid kit can be the difference between serious injury and staying safe. If you agree and are looking to invest in a first aid kit, the products below are for you!
This is the best product on our list that is currently in stock: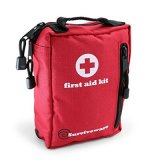 Surviveware
Why is it better?
Highly versatile
High-quality medical supplies
Well-organized
In a
Hurry? Editors choice: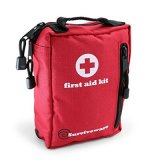 Test Winner: Surviveware

17
Researched Sources
2.0k
Reviews Considered
16
Hours Researching
19
Products Evaluated
Use
Materials
Portability
Effectiveness
By Default
Criteria Used for Evaluation


Use
If you are going backpacking, but your final destination requires setting a campsite you might need a more versatile first aid kit that will convert to a hiking kit as well. If you are stationed on your campsite most of the time, but you have planned daily hikes around it, it is never smart to go without a first aid kit; even if it is only for a day. It is normal that your first aid kit weighs a bit more than one of a more experienced backpacker or hiker. After a while, you will get more experience and you will be aware of which
items belong in your kit and which are redundant.
Also, if you are a beginner, it is important that you learn what every item of the first aid kit represents and how is it used. After all, there is no use of a first aid kit that you don't know how to use. Luckily, most kits have books included in the package that are explaining the basics of survival in the wilderness so this might help you avoid the training that is otherwise necessary for you.


Materials
Even if it is just a scratch, every wound should be treated, especially if you are spending more time in nature. Otherwise, you are risking infection and this will certainly ruin your whole trip. If you are at home, you would normally maintain the hands clean and wash them more frequently. However, when in nature, you never know if the water source is reliable and whether you can wash your hands with it before treating the wound. For this reason, a first aid kit should have either more pairs of gloves or hand sanitizer that will disinfect your hands before touching the wound.
Other items that are more preventive than for emergencies include a sunscreen, especially in summer when the risk of sunburn is highest. This is especially important if you are planning a family trip since kids tend to get sunburns easier than adults. A moleskin tape would also be useful for minor discomfort on your feet. It is recommended that you use a moleskin tape before even getting a blister. If you feel like there is a hot spot and you might get a blister, stop and use the moleskin tape. Even if you don't manage to prevent it, it will definitely feel a lot less painful than it can normally feel.
Another thing that comes useful for some people is lotion. And it is not for you to smell good. Instead, it is a great prevention against chafing and if this is a regular problem for you, then you must be prepared for it. Lotion would also help you with dry and cracked skin if you have such a condition.
Gloves, as previously mentioned are vital for preventing infections. However, they are not used for wounds only. Instead, it is recommended that you use latex gloves every time you get in touch with bodily fluids of every type.
Medication
Pills are especially important if you have some kind of allergy. Before spending some time in nature it is essential that you test yourself for allergies since there is a possibility that you are and you don't even know it. In fact, you would be surprised how often this situation occurs. If it proves that you are positive for some allergies, make sure you pack pills or adrenaline injections if you have severe allergy symptoms.
Even though the anti-diarrhea pills won't save your life, they will certainly save the day. If you know that you have stomach issues, it is vital that you prepare for this as well. Nevertheless, this type of pill is essential for all people, even those with a strong stomach. The reason for this is because if water sources are compromised with some kind of bacteria or viruses it is quite possible that your stomach feels the consequences first. The anti-diarrhea pills have inside them a coal component that destroys bacteria and it might prevent further poisoning altogether.
Pills for pain relief are something that every first aid kit has in its list. They are universal and they are good for minor situations as well as serious emergencies. They are used to prevent swelling or pain from any other type of injury.
Bandages
Even though you could manage without them, they will certainly come useful if someone scratches from a tree or a sharp object. They will protect the wound from the outside and they will maintain it clean. However, some alternative medicine doctors are recommending that you use band-aids only when absolutely necessary since by covering the wound you are prolonging its healing. However, if you are working something around the campsite, all experts agree that using one is better. And when you are back on the trail, remove it and let it heal naturally if you support this theory. After all, there are no pollutants up in the mountains.
Butterfly bandage
A butterfly bandage is something that we recommend that you double check if you have it into your first aid kit. It is intended to be used for deeper cuts and it works by pulling the skin on both sides of the cut together. This helps in keeping the wound clean and it helps it heal faster. It is always recommended that you clean a deeper cut wound before closing it with a butterfly bandage.
Gauze pads
A gauze pad will also be of use in the wilderness and it is used for covering larger affected areas. Duct tape is also useful for holding the bandage in their place. Even though it does not look very nice, it will certainly get the job done and you won't be focusing on the bandage all the time, but you will be able to forget all about it and enjoy the rest of your trip.


Portability
We admit that first aid kits are a bit of a boring necessity and not everyone wants to pay a lot of attention to choosing one for themselves. For this reason, we have suggested first aid kits that have high-quality components, and some are lightweight enough to be carried easily in your pack for trekking. While it can be highly tempting to grab an extra snack or two, rather than carry around a first aid kit (weight wise), if you opt for a lighter kit, you will barely notice that it is there.
Overall the portability is important for a couple of different reasons, the main reason it is important to have a first aid kit that is portable is that the emergency will most likely not occur right beside the first aid kit, so you want something that you can grab quickly and bring it to where the emergency has occurred. The other reason it is important to have a portable first aid kit, is if you are an avid outdoor enthusiast and travel, you want a first aid kit that is light and can clip on your backpack so if an emergency is to occur when you are alone in the wilderness, you will have the proper tools to treat the injury.


Effectiveness
The items included in a first aid kit should be all medical grade quality and satisfy the highest possible standards. Inside a first aid kit, you may find everything from safety pins to glow sticks to abdominal bandages. All supplies meet the OSHA and ANSI requirements which make a first aid kit suitable for workplace situations. When looking at investing in a first aid kit, analyze the contents and see if an emergency situation would arise if you would have the proper safety supplies to treat the injured party.
Expert Interviews & Opinions
Most Important Criteria
(According to our experts opinion)
Experts Opinion
Editors Opinion
Users Opinion
By Default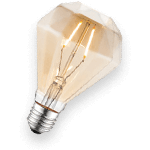 Glove Up
Always remember to grab a pair of gloves from the first aid kit prior to assisting anyone with an open wound or cut. Bloodborne pathogens can enter your body through the smallest of cuts. Wearing gloves will also protect the person being treated from any harmful bacteria that travel on hands.
Check the contents
The contents of your first aid kit are important. If you have a first aid kit handy but it does not have any necessary and effective tools, then it will be deemed useless. Check the contents of the first aid kit before you purchase and make sure it will have you covered no matter what emergency arises.
Frequently Asked Questions
q:

Where should I keep my first aid kit?

a:

If your first aid kit is for hiking, camping or backpacking, it probably comes with a waterproof case as well. However, when you are not using it, it is important that you store it in a place that is dark and away from any moisture. It should also be protected from spillages and away from children's reach. Another important point worth mentioning is that all members of the group should know where the first aid kit is because sometimes, in more serious situations, even minutes matter. If some of your group members are children, it couldn't hurt that they also know the purpose of the items inside. It is also important that you recheck the shelf life of the items inside the first aid kit. The items inside has a different expiration date and some might require replacing more often than others.

Many hikers prefer to keep their first aid kit at the campsite while they are hiking on a trail nearby. However, this is not recommended because an accident can happen at any time. For this reason, even if you are going on a one day hike, take your first aid kit with you. A circumstance that will make this easier is that there are convertible kits that will be ideal for long backpacking as well as a hiking trip. They come with one bigger box that holds all the medical supplies and a smaller box or sack that only fits medical supplies that you need for one day. This combination is perfect for a backpacking – hiking adventure.
q:

What items should my first aid kit contain?

a:

This sort of thing is not something you get out of boredom or because you like its design. It is a necessary item in your backpack or vehicle that must be highly functional and easily reachable. You want a first aid kit that will save lives and one that will make your day better. In order to do so, a first aid kit must contain some basic components. However, the quality of the components will greatly vary from one kit brand to another. For this reason, it is wise to inform yourself about everything first aid kit related before even thinking of purchasing one for you and your family. That said, the American Red Cross has a site you can check for recommendations.
q:

Should I put together my own first aid kit, or buy a pre-made one?

a:

A first aid kit has over 20 items inside and putting them together takes time and effort. For this reason, people prefer to purchase a new first aid kit that has quality items inside. If you decide to purchase the items one by one, it will be time-consuming and some items like SAM splint, for instance, are very hard to find.

Another advantage of new first aid kits is that they come with high-quality containers that are often waterproof and very durable. They are also more comfortable for wearing, unlike the low-quality sacks that are available at Walgreens. It is also very hard to calculate the weight of the kit if you improvise the items. The first aid kits that are preassembled often contain items that are not essential. These could be exchanged with other items if find them unnecessary.

If you are traveling in groups, you don't have to carry one first aid kit per person. Instead, you could pair your kit with your partner's. In the end, it is a tradeoff between the quality of the components and the weight of the first aid kit.
q:

What are some other first aid items to bring if you are traveling?

a:

While you should always check with your doctor on the basic items that you will need for travel, here is an offering of some ideas to start with.

Tweezers: These little babies will help you out in situations where you may have a splinter or a piece of glass in an unwanted place.

Disinfectant: It's always handy to have something like hydrogen peroxide on hand. This is particularly true of cleaning up small wounds after a splinter or small cut.

Insect repellant: If you are headed somewhere like Costa Rica, where skeeters roam wild, you will most definitely appreciate having some solid insect repellant on hand.

Anti-nausea medicine: While you travel, you are sure to be hopping onto buses, boats, and trains. All these different travel options may just have your stomach feeling unsettled. Anti-nausea medicine will help in these situations.
q:

Should I pack a first aid kit for my child to go to school with?

a:

Packing a medical first aid kit for your little one to go to school with is not a bad idea at all. However, you will want to check with your child's school policies on what is allowed to be brought, and what is not allowed to be brought to school. Along with this, it is worth taking the time to check in with your child's classroom teacher, because he or she may already have an extensive first aid kit on hand. Some parents pack school and child-friendly kits for their little ones to leave in the classroom. How you want to prepare your child depends on what is allowed and not allowed by the teacher and school. Also, keep in mind, you won't want to have your child handling medication of any sort. It's best to stick with basics.
Subscribe to our Newsletter