Best Portable Toilets for Camping
last updated:
Feb 10, 2020
The most suitable portable camping toilet will be one that combines comfort, durability, and ease of use and maintenance all in one portable package. With a little bit of creative research, you could have a toilet that functions the same on the go as the one you have at home. That is the ultimate goal, even if it seems like a high achievement.
Whether you are camping in a tent, trailer or RV you now have a reason to not have to go outside or to a porta-potty anymore. Below we have named the top ten portable toilets for camping in the current market. With all of the choices on the list, the price won't be the only thing that holds an interest for potential buyers. We have named pros and cons to more criteria which will help you decide which one suits you and your family even best.
In a Hurry? The test winner after 16 hrs of research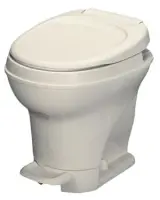 Thetford Aqua-Magic
Why is it better?
Available in two different models, short and tall
Looks and feels of a household toilet
Very lightweight
In a
Hurry? Editors choice: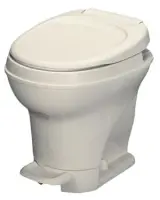 Test Winner: Thetford Aqua-Magic

13
Researched Sources
2.2k
Reviews Considered
16
Hours Researching
19
Products Evaluated
Brand
Value
Use
Features
By Default
Criteria Used for Evaluation


Brand
There are a lot of notable brands on the list, starting with Camco. Build quality is what sets the big brands apart from the smaller brands, which is important since you have to manually empty the contents of portable camping toilets.
Poor design can lead to frustration with unhooking the tank, and in worse case scenarios, it can lead to bad odor containment. Many brands on the list have their own in-house system in place to keep things simple. And if you can, make sure that the parts of your new toilet or camp showers are built to last. There is no point to purchasing one of these portable toilets only to have it break down after only a few uses on a trip.


Value
Now this is a debate that can get heated among customers when it comes to camping toilets. Price doesn't necessarily equate quality with any product, but in the case of portable camping toilets, it usually means better coverage.
Coverage as in how much maintenance you have to put into the unit to keep it clean, which can lead to some very interesting circumstances if the toilet will be shared. Prices on the list seem to reflect that small detail, so look at the lower priced toilets as higher maintenance than the more expensive ones. However, coverage doesn't automatically make one toilet better than the other, just less time-consuming to keep clean.


Use
There is enough variety in the list to make it easy to find the best portable camping toilet for your needs. Consumers that need more than one toilet on a budget can purchase two lower-priced toilets rather than a single expensive one. Keep your product clean and make sure that anyone that uses it knows how to empty the tank. Cleaning products should be located near the toilet for all users so that everyone can chip in to keep your camping toilet in top shape.


Features
These portable toilets, even though they look like simple mechanisms, actually can come with a variety of features. Some of these features include: a bello-type flush, constructed out of strong material, a spring-loaded release valve, deep bowl, or anything to make disposal and cleaning simple.
So when looking at a portable toilet for your next camping trip, make sure to see the extra features each option comes with to make your bathroom breaks that much more convenient.
Expert Interviews & Opinions
Most Important Criteria
(According to our experts opinion)
Experts Opinion
Editors Opinion
Users Opinion
By Default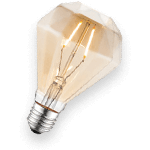 Do Not Forget the Chemicals
When setting up your portable toilet for use, do not forget to add the necessary chemicals to the waste bin as these chemicals help to break down the waste quickly and control odors. If you do forget to add the chemicals do not panic as it will not damage the portable toilet, but will make your clean-up a little less pleasant.
Other Factors to Consider


Safety Hazards
The only danger to using a camping equipment and toilet is if you don't clean it regularly. Bacteria from feces can become a danger if it gets into an open wound which is why the locks and seals on the tanks are so secure. Even the lowest priced camping toilet on the list has a secure tank that keeps it from spilling. Negligence by not cleaning up the area in and around the toilet can lead to getting sick, just like any housebound toilet. Educate everyone that will be using your portable toilet about keeping the area clean, and there will be no dangers with a bacterial infection while using it.
Frequently Asked Questions
q:

How Comfortable Are They?

a:

Most of the options on the list use regular hard seats, which are nothing special but come in varying degrees of comfort. The comfort level will depend heavily on how big the toilet is and how much it weighs. Balance comes into play when using these toilets, so pay close attention to the dimensions and weight when making a buying decision. And if you know someone that's good with their hands, there are plenty of minor modifications that can be done to the toilet seat without voiding the warranty.

Make sure your model is compatible (and that someone with a little know-how is doing it) and you can put a soft seat on your camping toilet. The options are limited based on size and the type of toilet, yet it still provides an incentive to make your best portable toilet as comfortable as possible.
q:

Does Height Make A Difference?

a:

With some of the camping toilets on the list touting that their height is bigger than competitors, how big of a difference does it make? Well, imagine being over 6' tall and sitting in a kids chair for 20 minutes. Also, imagine someone with a bad back sitting for long periods of time on a smaller toilet that strains their back.

Then, of course, there are situations where even people under 6' tall have issues with short toilets for various problems like knee issues, foot issues, and just being a long-legged human being. Although sitting on a shorter toilet doesn't affect everyone, it affects enough people that companies have made it a point to mention whether their camping toilets are above the normal height or not.

Make it a point to find out if you're in the group of people that can't take sitting on a smaller toilet, and that way you can only look at the taller options on the list. There is nothing more uncomfortable than sitting down for long periods of time in a position that does damage to your body.
q:

What Is The Max Supported Weight Of Most Models?

a:

This varies based on the toilet, and can maybe have an average of 300 pounds universal if you want to get a specific number. Lighter toilets don't necessarily mean it takes less weight, but that more weight will be concentrated in one area and there will be slight balance issues.

Some companies are shy about listed their max weight for many reasons, the biggest being that there is no universal answer. Some people put their full weight on a toilet when sitting, while others 'hover'. There are also some people who lean forward while sitting on the toilet, which in some cases could be worse than going over a weight limit.

If possible, securing a camping toilet in one location while you're out can make a big difference in how well it supports the weight. Weight isn't always going to be spread evenly in one area, so securing it can help that balance out a bit and make it easier for people with unconventional sitting positions to use the toilet.
q:

Can Multiple People Use One Toilet?

a:

Yes, but this is where maintenance comes into play. Not only do you have to be aware of how to maintain the toilet, but so does everyone else that will be using it. If multiple people will be using the toilet, consider getting a more expensive model on the list with good coverage.

Leaving a mess behind for others to clean up is never pleasant, but can be unavoidable if users don't realize that the toilet needs to be maintained. Portable camping toilets can accommodate a lot of people, and some even go over 50 flushes before they need to be dumped.

Never go over the tank limit, and if you don't have a camping toilet with good coverage, always make sure that easy to reach cleaning supplies is available right where the toilet will be placed. Think of it as a pay it forward moment for anyone using your camping toilet that day.
q:

How Often Should They Be Cleaned?

a:

Beyond the quick wipe downs of the seat after each use, every time you empty the tank you should do a full cleaning. Nothing too in-depth, and it should take no longer than 2 minutes. You want to keep bacteria from having a reason to grow, and you also want to keep the smell down to a minimum.

There is nothing more unpleasant than using a strange toilet with an odor that can't be identified. Camping toilets can be as vile as a construction site Porta Potty if they aren't kept in check regularly. The materials to keep it clean aren't that expensive, and in many cases can be found in your own household bathroom.

With the high capacity tanks in most models, you probably will only have to clean portable camping toilet a couple of times per trip. And if it tends to be in a hot area, wiping the seat of condensation that builds up gets rid of that icky feeling.
q:

Where Are The Best Places To Put The Toilets?

a:

Always account for leg space, overhead and breathing room. Just because a camping toilet is small and portable doesn't mean it needs to go into the smallest space possible. An area that has vents or a window is perfect since you don't want it in a place where there is no airflow. Lack of airflow will allow smells to amplify and become worse than what they are.

You'll notice this the most when you go into the area where the toilet is and open the door- the smell hits you right in the face. Buyers that plan to put the toilet in a semi-open area will get the best airflow, and possibly the best experience. As long as the location you plan on putting it in has a way for odors to escape and ample legroom, then you can consider it a good spot.
Subscribe to our Newsletter