Best Camping Mattress
last updated:
Feb 10, 2020
If you have ever been camping, which most likely you have then you know that when you head to sleep after a fun day of camping, most of the time the only comfort that is provided is from your sleeping bag. Sure your sleeping bag keeps you warm and snug but with regards to padding, most sleeping bags lack and you end up feeling the ground under you. Many have decided that they deserve a little more comfort when they go camping and have invested in a camping mattress. Camping mattresses offer the comfort of extra padding, so it simulates that you are sleeping on a bed rather than the floor. If you have decided to leave the floor and upgrade to a comfier sleep on your next camping trip than the camping air mattresses below are listed for you.
In a Hurry? The test winner after 12 hrs of research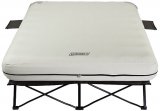 Coleman Airbed Cot
Why is it better?
Versatile design
Inflates fast
Has side tables
In a
Hurry? Editors choice: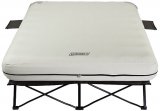 Test Winner: Coleman Airbed Cot

15
Researched Sources
1.3k
Reviews Considered
12
Hours Researching
15
Products Evaluated
Support
Comfort
Durability
Features
By Default
Top Ten Camping Mattresses
Criteria Used for Evaluation


Support
The best air bed for camping should be able to support your body by distributing your body weight evenly and prevent lumps from being formed. This is a quality that is pretty difficult to find and if you do manage to find a model that possesses it, it will come at a higher price. Such air bed would have a net of air coils that are well distributed and as many as possible. These internal chambers would contribute to the comfort of the air mattresses and they could count as high as 30. If you are looking for a double air bed, it is recommended that you do not even look at the models that are without an internal chamber system. If they don't possess this feature, your partner and you will end up cuddling all night. This might not be such a bad thing if you are the cuddling type, but if you are not, definitely go with the coils.
Overall the two major features you want to keep in mind when looking for an air mattress that will offer a supported sleep is air coils and a raised bed. The air coils will allow your body to mold into the mattress and support your spine which will not only keep you comfortable but also waking up without any pain. A raised bed will keep you off the ground and allow your body to be supported rather than feeling the ground underneath you and pushing back up against you which can cause body pain the morning.


Comfort
How comfortable an air mattress, or any mattress for this matter, is opinion. However, we felt that this was an important topic to address and we scoured the reviews to get a feel for the overall consensus. In this section, we focused on whether the air mattresses for camping were too soft, too hard, or just oddly uncomfortable.
This is the main reason you are investing in the best camping bed, as you are tired of being uncomfortable sleeping on the ground in your sleeping bag and think it is about time you wake up feeling relaxed and without body pain. To ensure you get the best air mattress for camping, make sure to check the materials, air chambers, and if it is a raised bed or not. All these factors come into play when making a mattress comfortable or not. You can also check the customer reviews which is highly recommended as it will give you a first-hand account on how comfortable the camping air mattress was for other customers who decided to purchase it and put it to the test.


Durability
No one wants to throw away their money. In this section, we focused on how well the product stands up. A camping mattress gets put through a lot of wear and tear. If the materials of the camping air mattress aren't strong enough, you are likely to end up with a hole. A simple way to help elongate the life of your camping mattress is to use a mattress sleeping pad underneath it. This will act as a barrier between your mattress and the outdoor ground.
Another thing to consider is whether or not the sleeping surface comes with a warranty and what exactly that warranty offers. The warranty time varies from one brand to another. However, if it is not at least one year, it is not a recommended model. There are warranties for the pumps as well regardless of whether you have purchased it separately or it came together with your most comfortable camping bed.


Features
Inflation and deflation process
If you are looking for a single sized best camping mattress you might manage without a pump. However, anything above that size would greatly require a pump that will take care of the inflation process. If you blow it with your mouth it would take about half an hour to get it fully inflated. If you, however, have a pump at your disposal, it only takes 1 minute and you don't even have to get yourself involved in the process. However, a pump requires that you are camping near an electricity source or at least camp with your vehicle nearby. Most pumps come with a car charger, so this is one way to go.
The tricky part is that once you manage to inflate the air mattress to the desired level of firmness, it should stay that way during the night. However, with air beds, this almost never happens. Over the night, the temperature outside is not constant. In fact, it greatly differs. For this reason, the air inside the mattress is spreading or shrinking depending on the temperature. This causes that the mattress gets more inflated or deflate itself. The only way to prevent this is by purchasing a mattress with an inflation control system. This system is measuring the pressure inside and it is maintaining the desired level. This way, you are able to sleep on your camping air bed and not wake up in a hole in the morning.
Another thing is that when using an air bed, always make sure that the valves are tightly sealed. This will prevent air leaks and it will decrease the temperature deflation.
Other features that we focused on in these sections were things such as weather resistance, color options, ease of use, and storage abilities.
Expert Interviews & Opinions
Most Important Criteria
(According to our experts opinion)
Experts Opinion
Editors Opinion
Users Opinion
By Default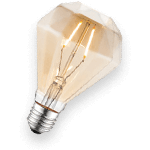 Do A Test Run
No matter what the reviews say, you should test out your camping air mattress before bringing it out into the wilderness. You may have received the one dud of the entire factory. Sleep on it for a night and make sure that it is comfortable and has no leaks.
Bring Sheets
Bringing a good set of sheets (if you have the room) can make a great difference. If you can set up the mattress as you would at home, it will be much more comfortable. If you also have a sleeping bag, you could fully unzip it and use it as a top or bottom layer for more warmth and comfort. Sleeping directly on a mattress will decrease it's durability and could cause odors.
Other Factors to Consider


Size
This may seem obvious, but the size that an air mattress for camping is offered in is an important thing to look at. Depending on where you plan on using the mattress, you need to know the measurements. Will the mattress fit in your caravan or your one-person tent?
Most camping mattresses are offered in a variety of sizes and are typically true to size. However, there have been a few complaints about the dimensions listed not being the actual dimensions of the product received.
You also have to consider the size and weight if you are backpacking or simply going away for a weekend of camping. If you are backpacking then you have to consider the weight and size and make sure that it will connect to your hiking backpack easily and not set you back. If you are simply driving to your campsite than the weight and size may not be an issue but you then want to check to see that it will be enough room for you and your partner and also will fit into your tent easily.
Frequently Asked Questions
q:

How does camping air mattresses for camping work?

a:

As you can notice from the suggested products, as well as the previously explained features that a mattress could possess, there are several types of mattresses and each one works on different principles. For instance, the self-inflating air mattresses are working together with a valve, or several valves, that are responsible for the inflation and deflation process. Since they are self-inflating, the air is pretty much sucked in or thrown outside through the one-way valve and you are good to go.

However, the self-inflating mattresses are much different than the ones that require a pump to do the inflation and deflation process. These camping mattresses come with a pump or it is sold separately. However, you cannot inflate the mattress without one. The pumps could run on batteries, which would additionally require that you purchase batteries, or they could work with a power source. Regardless of the power source type, the pump will take care of the inflation and deflation process for you and it will only take about five minutes. Although this is quite impressive, remember that the pump is adding extra weight which is not too pleasant if you should walk to your campsite.
q:

What is R-value of camping air mattresses?

a:

Simply put, R-value represents the capacity of the mattress to be inflated to the maximum. This means that some camping air mattresses have the possibility to be more inflated and have a firmer surface and others are not recommended to inflate as much and they provide a softer, less comfortable support. The higher the R-value, the more insulated/thermal resistant the camping air mattress is. Depending on the climate where the mattress will be used, your sleep can be interrupted by an unstable temperature inside the air mattress. If the ground is extremely cold, or hot, a low R-value will not keep you from feeling these effects. An R-value of 1 is fine for summer, while an R-value of 5 or higher is recommended for winter or extreme cold. All in all, the higher the R-value, the better is the camping mattress.
q:

What to look for in a camping mattress?

a:

The most important features you should consider are the R-value, which is explained in the previous question, the size and height of the mattress and whether it can maintain the level of firmness that is promoted. Some air mattresses for camping also come with great R-value and non-stretchy materials but over the night, their firmness changes.

This is because of the variation of temperature and it is normal for most mattresses. However, there are those who have a stabilizer integrated inside and it is constantly measuring the firmness of the mattress. Once it gets the desired support, the pump is activating and the re-inflation begins. However, in order for a mattress to possess such qualities, it is important for it to be made from non-stretchy materials such as TPU.
q:

How comfortable are camping mattresses?

a:

This is a popular question but varies from person to person. Just like taste buds, we don't all love the same air mattresses for camping. Comfort is person-specific. Browsing this list, you will see a range of the best camping beds from the firm to cushiony soft. I personally prefer a soft mattress, while my partner prefers a firm. To please us both, we each have our own twin size mattress and push them together when we sleep. Through research and a bit of trial and error, you will find which style gives you the best night's sleep.
q:

If my camping mattress is self-inflating, should I add extra air?

a:

This is a practice that most campers ignore, which is why they will need to throw away a perfectly good mattress for camping after a while. Experts suggest that you sustain yourself from this desire. By blowing into the mattress with your mouth, you are introducing bacteria and moisture inside the mattress. This could cause moisture freezing and could cause you to feel extremely cold while sleeping in low temperatures. Even worse, you could even grow mold inside the mattress. Needless to say, there is no way of getting the mold out so you would be stuck with the burden of buying a new one or sleeping on a smelly old mattress. If you insist on adding extra air, it might be worth it to you to buy a hand pump. This is much safer and saves you time and energy.
Subscribe to our Newsletter