Best Electric Air Pumps
last updated:
Sep 05, 2019
There are so many reasons why your life will be more comfortable with a high-quality electric air pump at your disposal. From your car tires to your inflatable mattresses to even your sports balls, you probably have a ton of equipment that needs enough air to function properly.
So, when choosing the best electric air pumps, you just go with the most powerful ones, right? While power and speed are important, they are far from the only factors you need to consider. How about what you require the air pump for? After all, you need the right attachments to inflate certain pieces of equipment (for more info on car tire inflators, click here)
And, this is just scratching the surface. Today, you will learn all you need to know to ensure you invest in an electric air pump that is perfect for your needs.
This is the best product on our list that is currently in stock: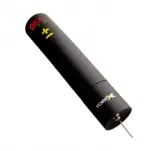 TorrX Smart Ball Pump
Why is it better?
One charge can inflate up to 50 balls
Features a protective cap for the needle
You can see the pressure in real-time
In a
Hurry? Editors choice: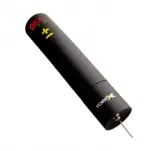 Test Winner: TorrX Smart Ball Pump

32
Researched Sources
24k
Reviews Considered
8.5
Hours Researching
13
Products Evaluated
Effectiveness
Versatility
Features
Ease of Use
Portability
By Default
Our Top Picks for the Best Electric Air Pumps
Criteria Used for Evaluation


Effectiveness
The most powerful unit is not always going to be the best for your needs. But, it could be.
One of the main reasons why electric air pumps are preferred over hand pumps like for example bike pumps is due to their performance and efficiency. After all, they will utilize motors to get the job done. But, as you know, not all models will operate with the same power and overall speed. However, at the same time, the best model for you may not necessarily be the one that pumps the most liters of air per minute.
If you need an electric pump in fast-paced environments or do not possess the patience to wait, then you may want to prioritize the pumps that have high flow rates. Closer to 500 liters per minute of pushed air will be what you are looking for. This type of power is not always going to be necessary.
Another factor to consider is the maximum pressure that units have to offer. Basically, for maximum efficiency, you will want an air pump that can handle the amount of PSI that your equipment needs. So, it is wise to do some research to find out the recommended air pressure for all your inflatables like inflatable SUPs and such.
Of course, you can also take some time to glance through user feedback to get an idea of how long a specific model will typically last. Be aware. However, some users will mistreat their pumps, which can make them die quicker.


Versatility
This is where everything can change as you need to buy a pump that can handle the equipment you have.
So, here is the deal; electric air pumps will all not be designed to add air pressure to the same type of equipment. Some units will be designed explicitly for inflatables, some for sports balls and others for car tires. But, if you have a ton of different equipment that you need to be inflated, you will want a more versatile unit.
This is where specific attachments and nozzles come into play. These accessories will dictate the type of equipment that you can inflate. Take, for example, inflatables as they will require specific nozzles. And, from inflatable kayaks to a different kind of inflatable, different nozzles will be required. This is why some sellers will include three different types with your purchase.
The same goes for sports balls as if you want to inflate them; you will need a special needle. For just a ball or two, you could get away with a hand pump, though. But, if you need to inflate sports balls all day long, you will want to look for models that come with small needles.
Oh, there is also something else that needs to be discussed. These types of pumps will either require AC or DC power or run off of a battery. For maximum versatility, look for units that can use both AC and DC power (as they will be able to be used almost anywhere).


Features
There is one really important feature that you need to look out for, quite frankly.
For the most part, electric air pumps are relatively simple devices. They are not complicated in their designs and are generally pretty easy to use (more on that later). Regarding this section, however, there is one significant feature that needs to be talked about.
Some models will be built with what is known as an automatic shutoff function. As you know, much like how you can overcharge a battery, you can overinflate equipment. And, doing so can be catastrophic as you can destroy your sports balls, inflatables, etc.
Well, an automatic shutoff function is going to combat that issue. This will allow you to preset the desired pressure (typically done via an LED control panel). Then, what happens is once the machine gets to that pressure, it will shut off. Hence, this will then prevent overinflating.
However, you still need to be aware of the correct PSI that your equipment requires. In theory, you could always have issues with over-inflation if you program the incorrect PSI level.


Ease of Use
Generally speaking, these are not too hard to use. Yet, you can look out for a few things too.
As noted, these types of air pumps are going to be pretty easy to use. After all, they are designed to do the labor for you. But, if you are a little nervous that you will not be able to figure something out, you can always access online tutorial videos and such.
Additionally, some models will come with instructions or user manuals, and these can help. If nothing else, the stuff of this nature can provide you with tips and pointers to keep in mind.
But, there is something else to consider, and this goes back to the units that will come with automatic shutoff functions. Models of this nature will often come equipped with LED or LCD digital interfaces. Now, these will typically not be anything too special and will be self-explanatory.
With that being said, the actual display itself is worth taking a closer look at. If you require an electric air pump for nighttime uses, you will probably want a digital display that is backlit and easy to see at night. Thankfully, there are some out there that will do just that.


Portability
Chances are, you will probably end up taking your electric pump with you on the go. Just keep that in mind.
You need to answer a crucial question. Do you think you will need to use an air pump when away from your home? In other words, would it be useful to you on your camping or road trips? Chances are it just might.
This is especially true for inflatables (such as air mattresses, kayaks, and paddle boards) as they typically are perfect for camping and hiking adventures. This means that it may be in your best interest to seek out portable models.
To do so, you first need to make sure you buy a compact unit. Do not think that small and compact pumps will lack optimal performance, either. No, they will be compact to save space, and this will be vital for travel-minded folks.
However, you also need to consider the power source. Again, these pumps will typically either use DC or AC power (or both). DC power is what you get from your car battery and AC power you get from homes and places of residence. If you do not have access to AC power, then look for units that come with 12-volt DC plugs for your car.
Expert Interviews & Opinions
Most Important Criteria
(According to our experts opinion)
Experts Opinion
Editors Opinion
Users Opinion
By Default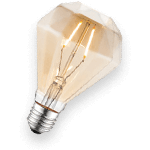 Effectiveness
Even though this section kicks off this portion of this guide, it is not necessarily leaps and bounds more important than the other criteria. At the same time, it goes without saying that you will want an air pump that can perform to the standards you have. If you want quick and powerful pumps, look for higher flow rates. But, if you treasure other factors more, you will not have to worry too much about this.
Versatility
This may be the most crucial section for some of you. The reality of the situation is that not all units will be equipped to inflate the same types of equipment. It all comes down to the attachments that are included as these can be a game-changer. Even for inflatables, which all require nozzles, they will not all work with the same types of nozzles.
Features
All in all, there are not too many design features that need to be addressed here. As you will see, however, there is one that may be very important to you. Some of you will require nothing less than an electric air pump that can be programmed for specific pressures. Not all models will sport this functionality, though, which is something you need to be aware of.
Frequently Asked Questions
q:

Are air mattress pumps universal?

a:

It can't be stated that every single air bed pump out there will work for every single air mattress. What can be stated, however, is that most air pumps will come with universal nozzles that will work with a plethora of different air mattresses.

No matter what, it is still recommended to do some research to know exactly what type of nozzle you are going to need. This way, you are 100 percent certain.
q:

Can you use a bike pump for an air mattress?

a:

An air mattress with a pump or buying an electric air pump for your air mattress will be better solutions, quite honestly. If you are in a bind, though, you could get away with inflating your air mattress with a bike pump.

You would simply need to find a suitable adapter to do this, however. As is, the bike pump's nozzle will probably be too narrow and will allow too much air to leak out as it is pumping it in.
q:

Can you use extension cords?

a:

Sometimes, sellers will provide you with AC power cords that are just too short for your needs. And, if that is what you need access to, you can be in quite a pickle. Well, this is just another reason why it is a good idea to pack some extensions cords with you on your trips.

Electric air pumps will be fine to be powered with an extension cord as they do not suck a great deal of power when they are in operation. But, to avoid voltage drops, you can consider using the shortest cord that you possibly can.
q:

Can you use 12-volt plugs with your car off?

a:

Yes, for the record, 12-volt DC plugs are for use in your vehicle. But, this question gets asked quite a lot and deserves a closer look. Considering it typically will not take too long to inflate the equipment that needs air, it is probably advisable to leave your car on.

While you could leave your car off, there is no telling how long it would then take to inflate your equipment. Do not worry about draining your car battery too much, though, as that will not be an issue unless you leave the pump on for an extended period.
q:

Do you need to lubricate needles before using them?

a:

Have you ever tried to insert a needle into a sports ball without lubricating the valve on the ball? If you have, then you know that it can be somewhat of a struggle. And, it is possible to damage the valve in this manner.

All you need to do is add a bit of lubricant (and most anything will work). While you can use oil, spit will also do the trick just fine. Even water will work as you need the valve to loosen up a bit.
q:

Will they deflate?

a:

A plethora of electric air pumps on the market will both inflate and deflate, yes. Once again, there is always an exception or two to the rule, though. It is worth looking into because you may not want to wait around for your inflatables to run out of air.

And, manually deflating inflatables can actually cause damage to them if you are not careful.