Best Medicine Ball
In a
Hurry? Editors choice: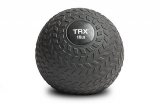 Test Winner: TRX Training Slam

Medicine balls are important to any avid person who works out regularly, as they are simple to use and provide a great overall stretch and workout in one. Medicine balls come in a variety of sizes and weights so it is quite difficult to find a set or single medicine ball that will be best suited to your workout routine. The best way to figure out which medicine ball will be suitable for you is to visit your local gym, where they will have a variety of medicine balls and
weights
, and try them out. Once you find one you are comfortable with, you then can start looking for that weight in the style you want. This way you will have a medicine ball at home and can get in a quick stretch or workout at any time of the day.
Standout Picks
Criteria Used for Evaluation
Features
The features play an important part mainly for the type of exercises you intend to use the ball for. If you plan to do slamming exercises, then, of course, you will want a ball designed for that use. Keep in mind that a slam ball usually offers no bounce, so if you want to do wall exercises that slam ball won't be of assistance to you. With the same thought in mind, a ball that is designed to use for wall exercises will not be an ideal ball for slamming. The construction of the ball is another important feature when you're thinking about its use. A slam ball is usually made of durable leather whereas a bouncing ball will be vinyl or lighter rubber. A bouncing ball might be filled with air and a slam ball might be filled with sand. These are all things to consider when deciding what you want to use the ball for.
Durability
Durability is another factor when it comes to using a medicine ball. If you want to slam the ball you will want to be sure the ball is durable to handle the abuse. If the ball has stitched seams you will want to be sure they are secure, and if it isn't intended for slamming, the ball will probably split, so keep that all in mind when making your choice. If it's a bouncing ball, be sure the shell is tough and won't puncture if it bounces over something sharp.
Weight
The weight is determined by your experience and the intended use of the ball. If you are a beginner, you will want to start with a lighter ball and gradually work your way up. Before you begin your exercise know which weight would be best for the routine. Think of a gallon of milk when you think weight; a gallon of milk is approximately ten-pounds, so if you can comfortably carry the milk, then a ten-pound ball should be no problem for you.
Texture
After you learn about the construction of the ball you will want to know the texture. The texture is important because you want to be able to catch the ball or hold it firmly when you are doing specific exercises. A tacky, rough, or rigid texture works best. Remember that the heavier the workout, the more you will sweat, therefore you want to be sure you can hold the ball even when your hands are wet. If the ball is too smooth, it will probably not offer the appropriate amount of texture you will need to keep it in your hands.
Subscribe to our Newsletter