Best Inflatable Kayaks
last updated:
Feb 07, 2020
Kayaking is an activity that is world renowned and one that is loved by both adults and children alike. It is an activity that allows you to glide through rivers, streams, and even the open ocean. Anyone that owns a kayak will tell you that it is quite the activity to do solo or with your family and allows you to relax but explore at the same time. Now there are two different types of kayaks and they are your regular hard shell and your inflatable, both are great but an inflatable kayak will give you a way easier way to transport than a hard-shell one. Now if you're in the market for an inflatable kayak and want the ease of transportation and still be able to explore, then you have come to the right place.
This is the best product on our list that is currently in stock: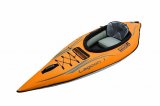 Advanced Elements Lagoon
Why is it better?
The inner cover protects the inflation tube
Overall, it sets up quickly with little to no hassle
For improved handling, the tracking fin is molded into the hull
In a
Hurry? Editors choice: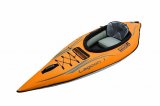 Test Winner: Advanced Elements Lagoon

14
Researched Sources
2.3k
Reviews Considered
16
Hours Researching
19
Products Evaluated
Durability
Size
Weight
Features
By Default
Criteria Used for Evaluation


Durability
Depending on where you intend to kayak, the durability and construction (while important to begin with) as it could prove to be even more of a priority for you. For example, if you intend to kayak on roaring rivers with obstacles and potential accidents around every corner. Possessing a kayak that can withstand some impact and abuse is ideal. So, to do this you need to analyze its construction. Let's start with the flooring and as you noticed, the premier inflatable kayaks have drop stitching. This technique combines thousands of tiny threads together to ensure maximum puncture-resistance.
However, the design as a whole is vital and it is not a coincidence that so many manufacturers opt to go with PVC. Thanks to its toughness, mechanical strength, and abrasion-resistance, it is an ideal material for kayaks. But, to minimize the chance of a potential abrasion, you may also see kayaks with multiple layers of material. In your mind, the durability of inflatable kayaks could be a reason you are hesitant to invest in one. But, rest assured, if they have everything that was just mentioned, they will hold up to rugged abuse.


Size
Now, it is worth noting that when you set out to go on a kayaking trip, aim to pack lightly. The fewer items you bring on a kayak, the better (especially if they are not waterproof). Still, you may want to tag along with some refreshments and possibly your electronic devices (ensuring you have a waterproof case). When addressing the storage capabilities of kayaks, there are a few areas you can analyze. One is if you will have access to D-rings or bungee tie-downs. If you had a cooler that would not fit in the interior of the kayak and there was a cargo area on the outside, you could strap it down with peace of mind.
But, what if you desire to utilize the interior for your essentials? The simple answer here is you should aim to invest in a kayak that accounts for it. Some, for instance, will come with handy storage pockets and even mesh pockets. Even if they do not, though, a spacious interior could be a useful location for your gear and items.


Weight
This, much like the storage capabilities, is all about personal preference. A few questions you need to answer beforehand are how many people you want to fit in one kayak and how much weight it needs to be capable of holding. Kayaks are often thought of as an individual canoe and while that is somewhat true, some inflatable kayaks can hold more than one person. However, if you would rather buy two individual kayaks for two people, then there is no reason for you to invest in a two-person or three-person kayak.
But, the weight capacity is also vitally important. If you are a larger individual, and we are not trying to call anyone out here, a two-person kayak with a 400-pound weight limit may not be enough for you and a friend. You may want to aim for 500 or 600 pounds if you think the need is there. However, you also have to account for your gear and how much it weighs. It is better to have weight to spare, rather than the constant concern if it will hold.


Features
With any product in the world, you can always look for convenient features and inflatable kayaks are no different. While the setup process was already addressed, how about actually transporting the kayak? Does it come with handles on the side when inflated? Also, is there a carrying bag that comes included with your purchase? Speaking of included accessories, this can also be an area of priority. Ensuring that your potential kayak comes with all the essentials you need, such as oars and an air pump, and perhaps some extra items, such as a pressure gauge, could prove to be important to you.
Expert Interviews & Opinions
Most Important Criteria
(According to our experts opinion)
Experts Opinion
Editors Opinion
Users Opinion
By Default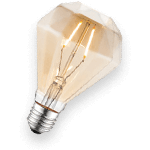 When storing
The ease of transport is a huge benefit for inflatable kayaks, but just as much is when you store them. With traditional kayaks, they will take up an excessive amount of room in your shed, garage, basement, etc. However, as inflatable models can be deflated, they can take up considerably less room. Still, you can incorrectly store them. Here is what you need to avoid. First off, if you are going to use it for multiple days or weeks in a row, you can opt to leave it inflated. Just make sure you store it in a cool and dry area away from direct sunlight.
If you are storing it for the winter, though, start off by drying the kayak off completely. Again, if you store it with moisture then mold and mildew are sure to grow. Once it is completely dry, fold it up and then, once again, keep it stored in a dry and cool location.
Other Factors to Consider


Value
If this were a guide that was intended to debate between inflatable kayaks and traditional ones, the latter would have the clear edge here. Even though inflatable kayaks are nice for travel, as you can deflate them into a fraction of their actual size, they can be a nuisance for some because of the setup. After all, some people cringe at the idea of needing to actually set up a kayak before using it. Thankfully, however, inflatable kayaks typically do not require a day's worth of endurance on your part. Instead, it is usually a quick process. But, in the rare instance it is not, you can make it so, relatively speaking.
Two factors may enhance the difficulty of the setup process. One is, of course, being the included pump that comes with your purchase. If it is a poor pump and you find it incompetent of getting the job done, you can merely buy your own. But, ensure that you buy one that is compatible with the valves on the kayak. However, the other factor, and it is quite obvious, is if a pump does not come included with the kayak. In this case, once again, search for one that is compatible.
Frequently Asked Questions
q:

When Are You Supposed to Use Self-Bailing Drain Valves?

a:

There is no guarantee that when you go kayaking, water will not get inside. After all, you are floating in it and depending on the type of water you are on, waves can be an issue. This is why some manufacturers will integrate self-bailing drain valves into their kayak. When opened, this will remove the water from inside your kayak. However, it begs the question of when this should be done. Well, it depends on the class level of the water you are on.

For Class I and II, this is for smooth water and moderate water, respectively, types it is recommended to leave the drain valves tightly closed as splashing water should not be much of a concern. However, when the rapids and waves get more potent, you can then open the valves up to remove the water, if needed.
q:

How Do You Repair Leaks and Tears?

a:

Accidents are going to happen to everyone, bottom line. If it just so happens that your kayak experiences a tear of any kind, you may be able to fix it yourself. For smaller abrasions, you might be able to get away with applying some waterproof glue to them. However, if the tear is too large, you may need to utilize the contents of the included repair kit (if the manufacturer provides you with this).

Inside the kit, there should be both waterproof glue and a patch. The logic here is to apply the patch on the hole and then to secure it with the glue. Afterward, allow it to dry for a few hours before using it again. But, if the abrasion is still too large, you may need to seek help from an outside resource.
q:

Are They Difficult to Care For and How Do You?

a:

Even though it has not been touched on until now, the ease of care is another huge selling point for inflatable kayaks. During your ownership, you will be surprised at how simple it is to properly care for them. Honestly, the only time you really need to wash them off is if there is any noticeable stains or dirt; or if you kayak in the ocean. For the latter, due to the salt water, you should hose the kayak down with fresh water before you deflate it. But, if tough stains are not coming out from just the application of fresh water, you can try utilizing some mild household cleaner to see if that does the trick.

Finally, when you are satisfied that the kayak is clean enough, you will want to dry it off with a towel to prevent the growth of mold (as excess exposure to moisture can cause it).
q:

What Way is the Easiest to Pack an Inflatable Kayak?

a:

It is obvious by its name alone but one of the biggest selling points of inflatable kayaks is their portability as they can be both deflated and inflated. Yet, you still may want to be informed of the simplest way to pack it when you are ready to travel with it. To ensure it folds as compactly as it can get, ensure that you remove as much air as physically possible. The easiest manner in which to do so is to reverse the air pump to suck the air out. Once it hits a certain level, though, you may have to finish by using your hands.

With the valves open, use your hands and knees to rid the excess air from the kayak. From there, the owner's manual should inform you of how to fold it.
q:

Will An Inflatable Kayak Sink If It Gets a Leak?

a:

Just because your kayak is puncture-resistant, does not mean that a leak will not present itself at some point. If it does, however, there is a high probability that you will not sink. Unless, of course, the abrasion is significantly large as this would probably cause it to deflate. To elaborate, most inflatable kayaks will be designed with a multitude of air chambers. If it is merely a small hole that presents itself, then the other air chambers should keep the kayak afloat. Again, a larger hole may become more of an issue but the multiple air chambers will still come into effect.

Truthfully, the only way you will end up sinking is if you pretty much destroy the kayak. As previously mentioned, they are built-to-last and to withstand abuse.
Subscribe to our Newsletter